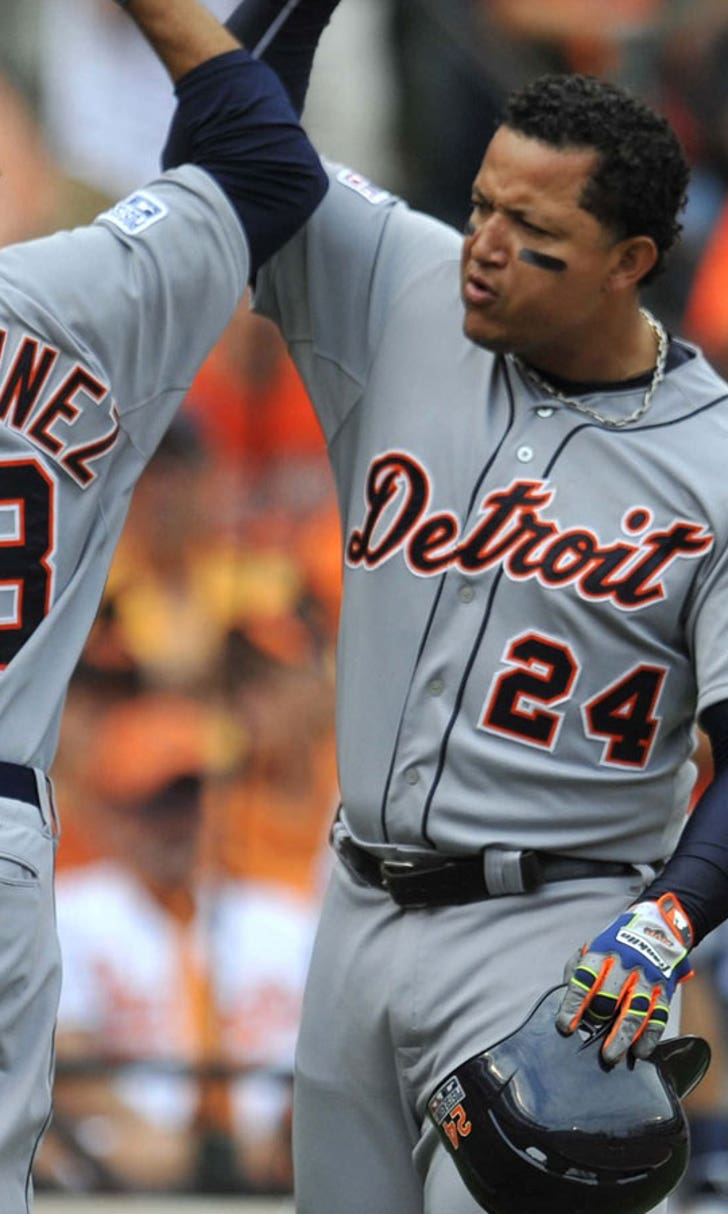 Tigers' lineup still formidable but questions about pitching remain
BY foxsports • December 18, 2014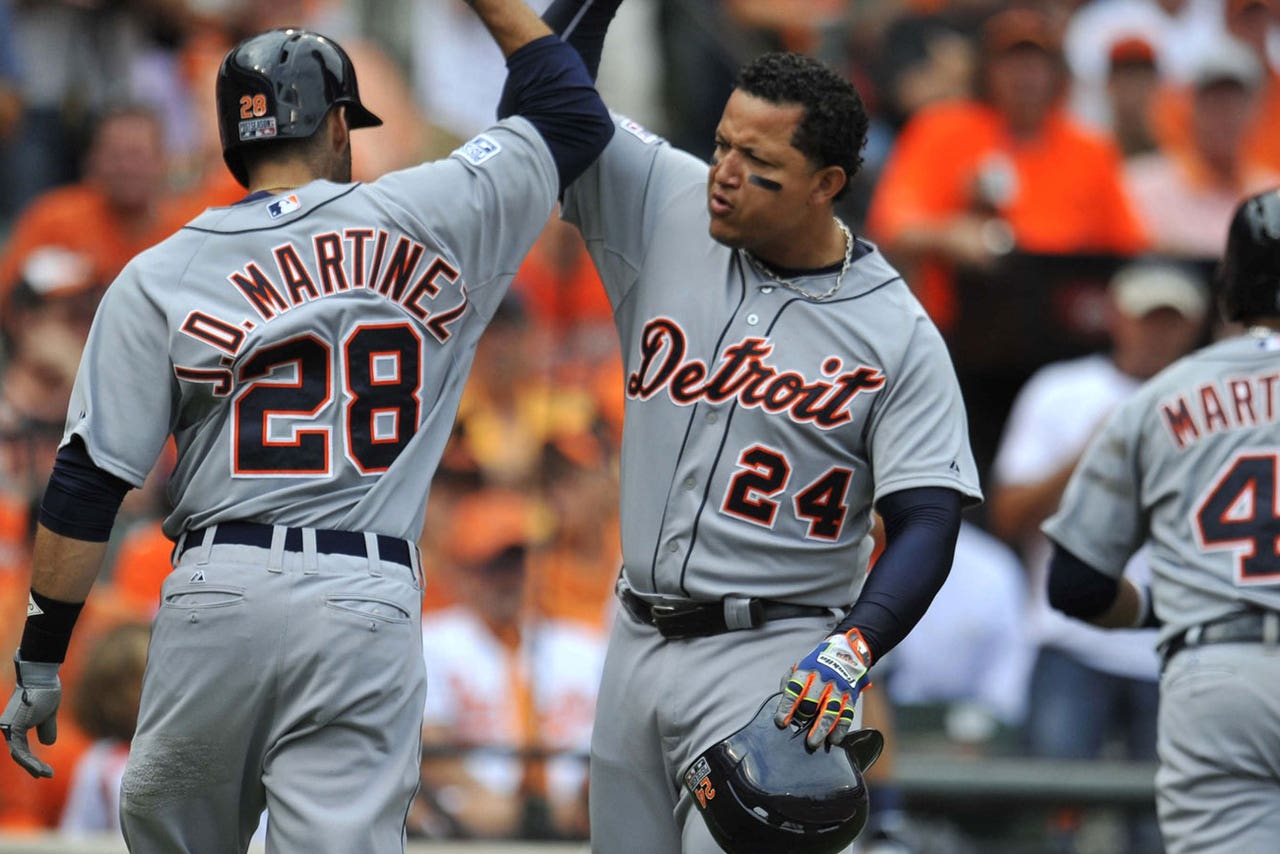 With the Winter Meetings over and the offseason at the midway point, here is a look at how one of the Indians rivals in the AL Central, the Detroit Tigers, have fared:
DETROIT TIGERS
Last season: 90-72, first. Lost to Baltimore in three games in the American League Division Series.
Indians vs. Tigers last two years: 12-26 including 8-11 last year.
What They've Accomplished
The Bermuda Triangle of facing Miguel Cabrera, Victor Martinez and J.D. Martinez was already difficult but now add Yoenis Cespedes to the mix and the Tigers might have the best middle of the order in the American League. During his career, Cespedes is 9 for 30 at Comerica Park with no home runs and five RBI. Cespedes takes the place of Torii Hunter, who signed with Minnesota.
Along with acquiring Cespedes from Boston for Rick Porcello, the Tigers got right-handers Alex Wilson and Gabe Speier. Wilson could make it as a reliever.
Taking Porcello's place in the rotation is Alfredo Simon, who was acquired from the Reds for shortstop Eugenio Suarez and pitcher Jonathon Crawford. Simon will be on the back end of the rotation but which right-hander are the Tigers getting? The one who was 12-3 with a 2.70 ERA that made the NL All-Star Team or the one that was 3-7 with a 4.52 ERA after the All-Star break?
What Remains
The Tigers still have done little to fix what is one of the worst bullpens in the American League. Last season they had the fourth-highest ERA in baseball (4.29) and allowed 32.8 percent of inherited runners to score, which was the sixth-highest percentage in the majors.
There is little hope that Max Scherzer re-signs, but the Tigers are leaving the door slightly ajar in case a miracle happens.
The Manager's View
Brad Ausmus on the AL Central: "I think the division has gotten stronger for sure. Chicago has definitely improved their team. Obviously Kansas City is a good team. Going into the offseason I thought Cleveland had a bright future immediately in front of it in 2015 with some of their young pitchers. They already had a good bullpen. They got (Michael) Brantley, one of better players in the league, kind of coming into his own. So I think overall the division's extremely strong. I think it's already better than it was a year ago."
Early View
The lineup still packs plenty of power but the rotation is weaker without Scherzer and Porcello. Without any upgrades to the bullpen, the Tigers' road to a fifth straight division title is going to be difficult. When the preseason previews come out, the Tigers and White Sox might split the votes on division favorite.
---