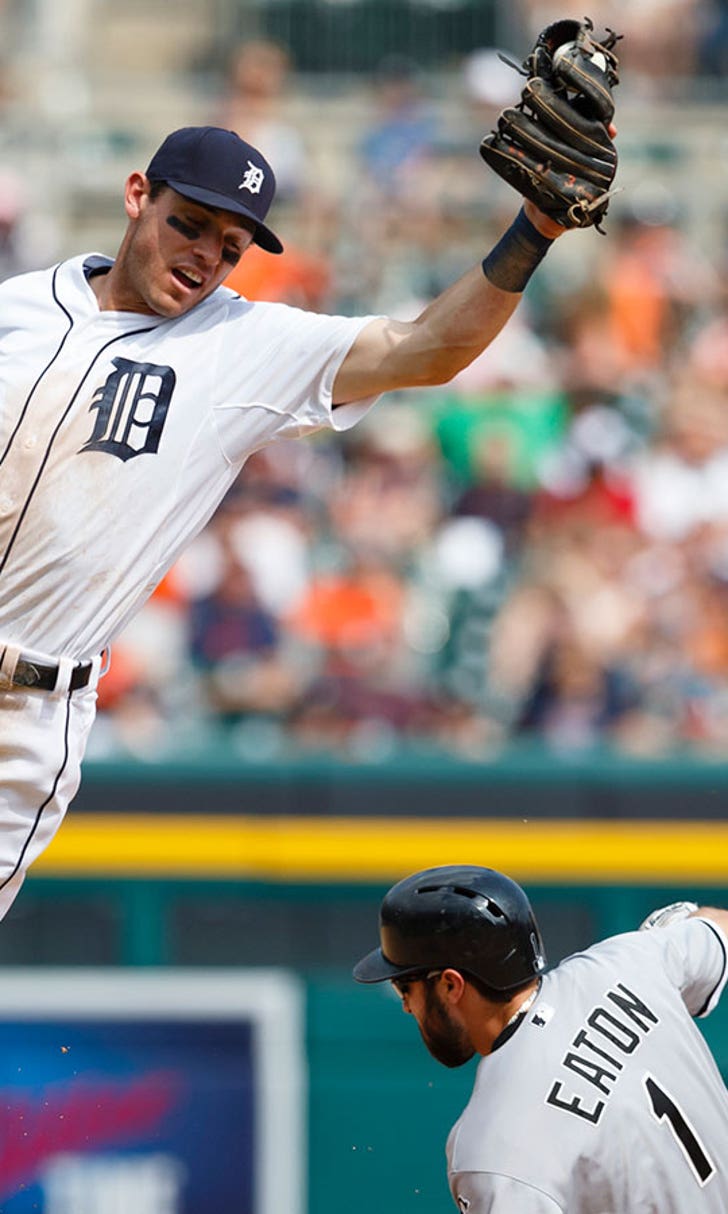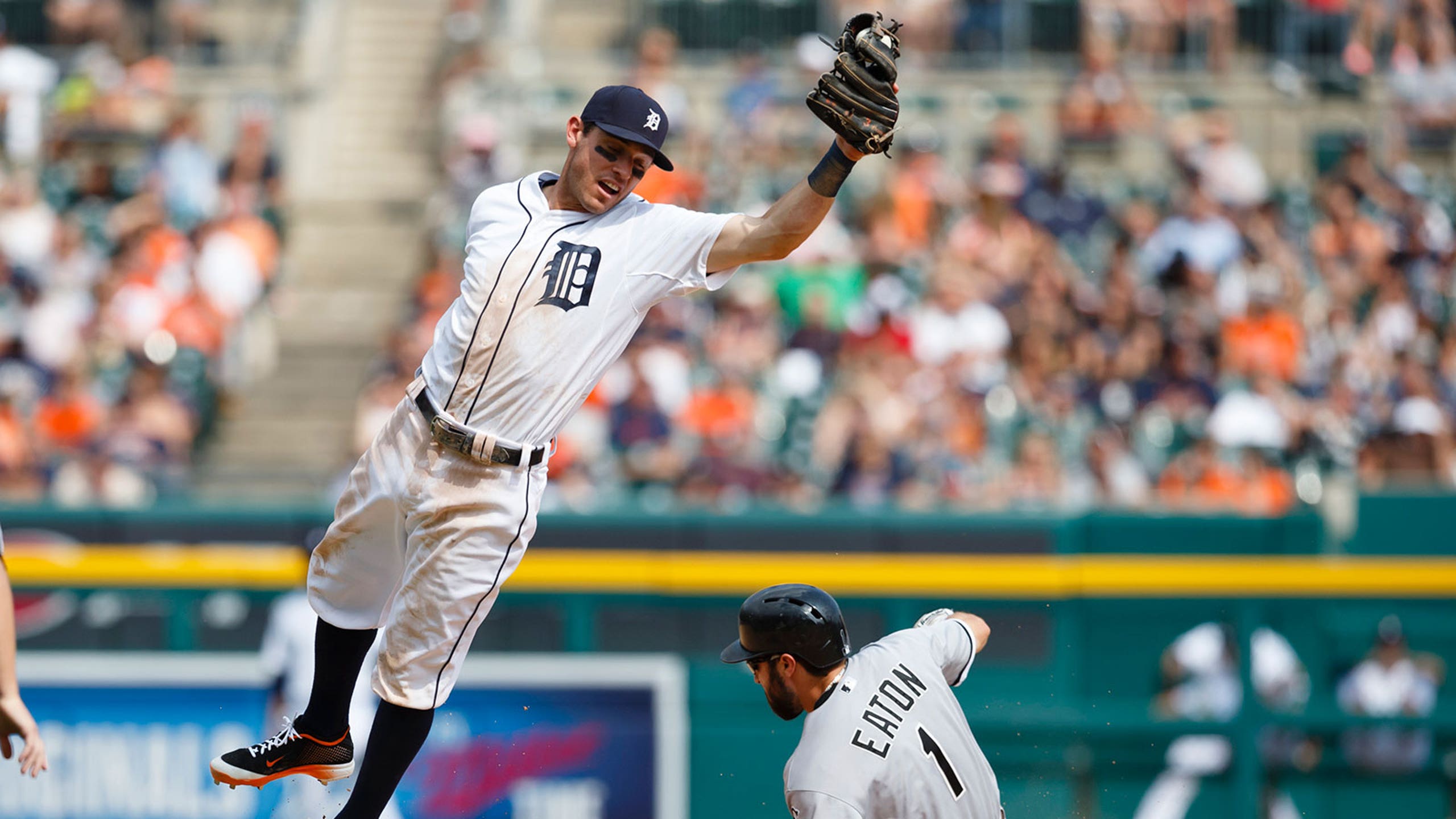 Tigers get bonus in Kinsler's defense
BY foxsports • August 15, 2014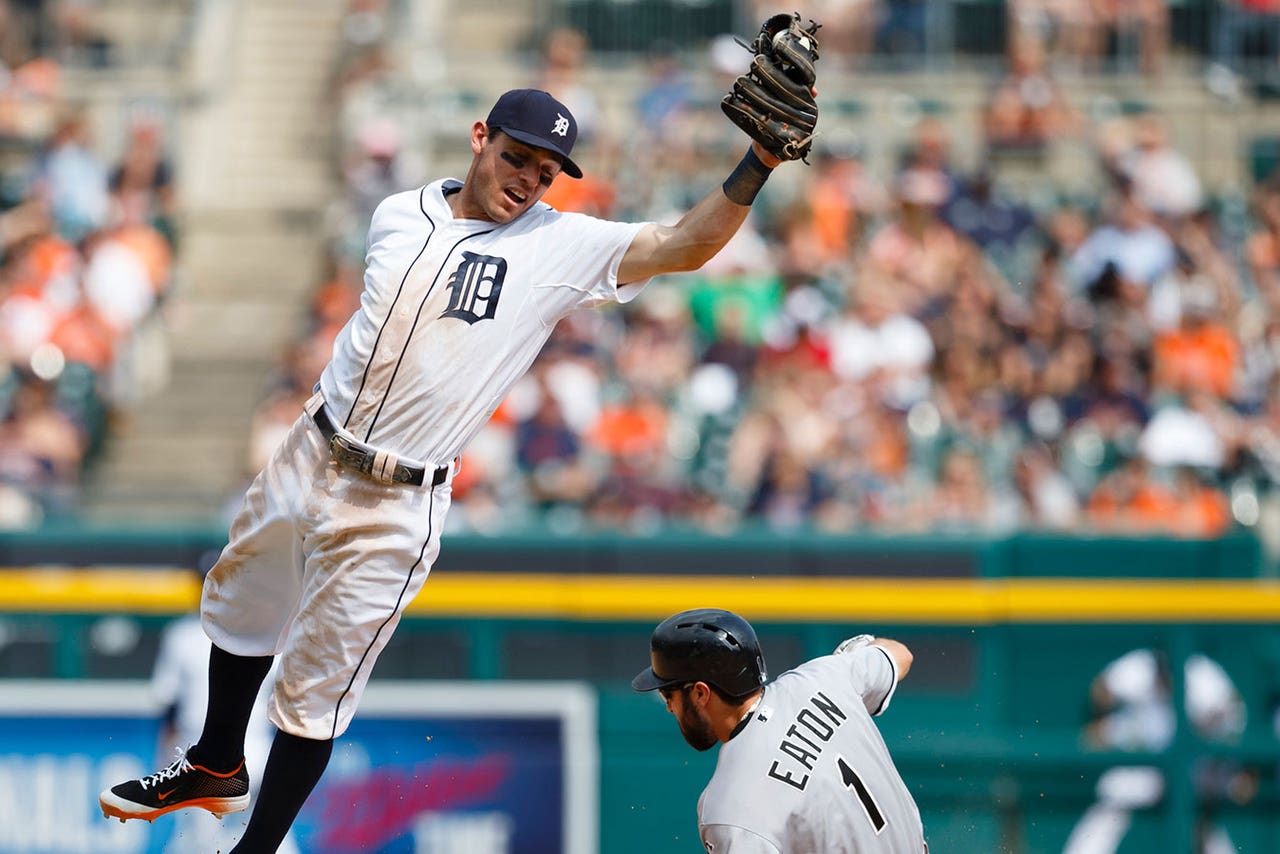 DETROIT -- When the Tigers traded Prince Fielder last winter, they knew they were getting a strong offensive player in Ian Kinsler.
They didn't realize they were also getting a Gold Glove-caliber second baseman.
Kinsler has played spectacular defense all season -- something that goes against the reputation he had in Texas.
"That's been the one thing that has surprised me about Ian," manager Brad Ausmus said. "We knew he was a quality hitter and an outstanding baserunner, but we weren't anticipating this level of defensive performance. It seems like he's making a great play or two every night."
Kinsler lost 15 pounds during the offseason, and Ausmus thinks it might have given him more mobility. Whatever it is, something is definitely working.
Kinsler was rated by defensive metrics as a below-average defender last season with the Rangers, but this year, he scores as the second-best second baseman in baseball, trailing only Dustin Pedroia.
It hasn't gone unnoticed by Detroit's pitchers, either.
"It is awesome having him back there," Max Scherzer said. "I can't even begin to tell you how many times this season I've turned around, expecting to see a ball going into right. And Ian has come out of nowhere to make the play.
"Don't get me wrong, Omar Infante is a great second baseman, but what Ian is doing this year is a step beyond that. He's as good as anyone in the game."
Kinsler has been struggling with the bat -- he's hitting .235 with no homers and only four walks since the All-Star break -- but he'll get a pass from the pitching staff as long as he's still wearing his second-baseman's glove.
WELCOME BACK, A-JAX
Austin Jackson had to fight all his instincts when he got to Comerica Park on Friday. After spending his whole major-career heading for the home clubhouse, he had to turn right and go into the smaller visitor's room.
"Luckily, I was saying hello to some people, so I didn't get a chance to turn the wrong way," Jackson said before his first game in Detroit since being traded to the Mariners. "It didn't feel that awkward, really. I've pretty much settled in with the Mariners. They've been great about welcoming me to the team.
"The hardest part was getting used to the time change. I was behind on sleep for a while."
Jackson keeps up with his old teammates by text message, especially Torii Hunter, but Jackson knew his Tigers career was over during that memorable moment when Rajai Davis replaced him in the middle of an inning. Jackson left the field to a standing ovation, and quickly learned he was part of the David Price trade.
"I had never been in that situation before or even seen it, so it was a little weird at first," Jackson said. "But I put together once I realized Rajai was running out toward me.
"It seemed like the crowd figured it out right away, and it was awesome to get that last ovation while I was running off the field."
Jackson isn't sure how he'll feel when he leads off Friday night's game, which can be seen on FOX Sports Detroit at 7:08 p.m.
"I think there's going to be some mixed emotions in there," he said. "I think it'll be fun, playing against some teammates that I've gotten to know for a few years. Hopefully, I can use a little bit of that to my advantage."
GETTING COLD FOR ALS
Ausmus didn't find out until Friday afternoon that Joba Chamberlain had challenged him to take part in the ALS Ice Bucket Challenge, but said that he's ready to take a cold bath for charity.
"I have an Instagram account, but I only use it for my kids, so I didn't see that Joba and another friend had challenged me," he said. "I heard about it today, though.
"I guess I was supposed to do it within 24 hours, and I won't make that, so I'll make a donation. But I'll definitely do the video. That's a great charity, and I'm happy to help out."
---