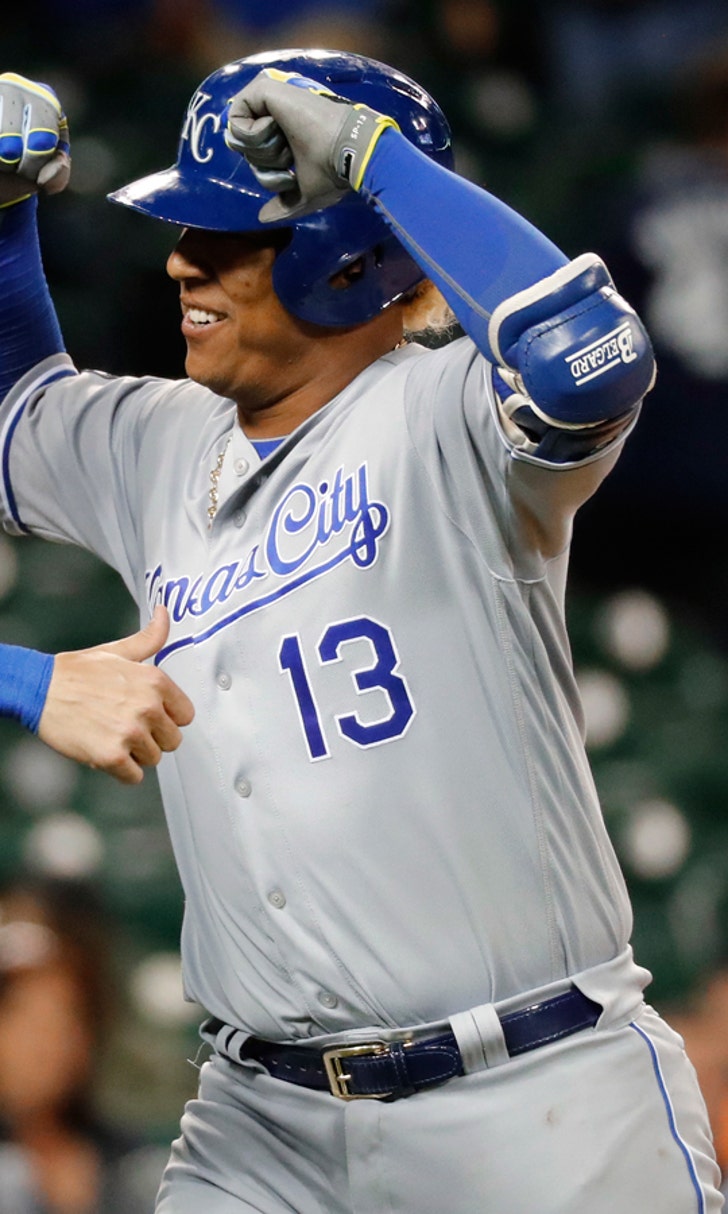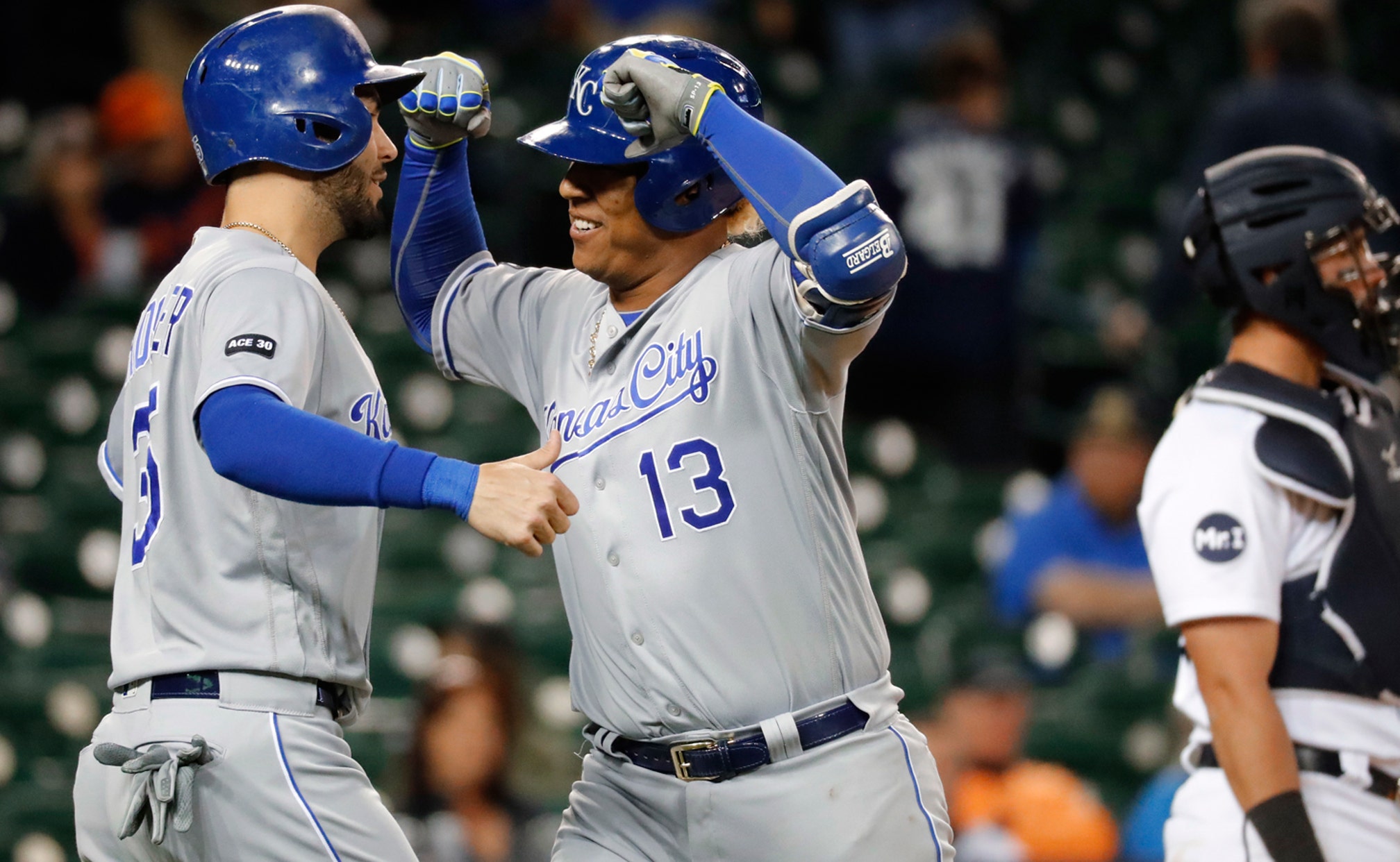 Tigers finish 1-6 homestand with 13-2 loss to Royals
September 7, 2017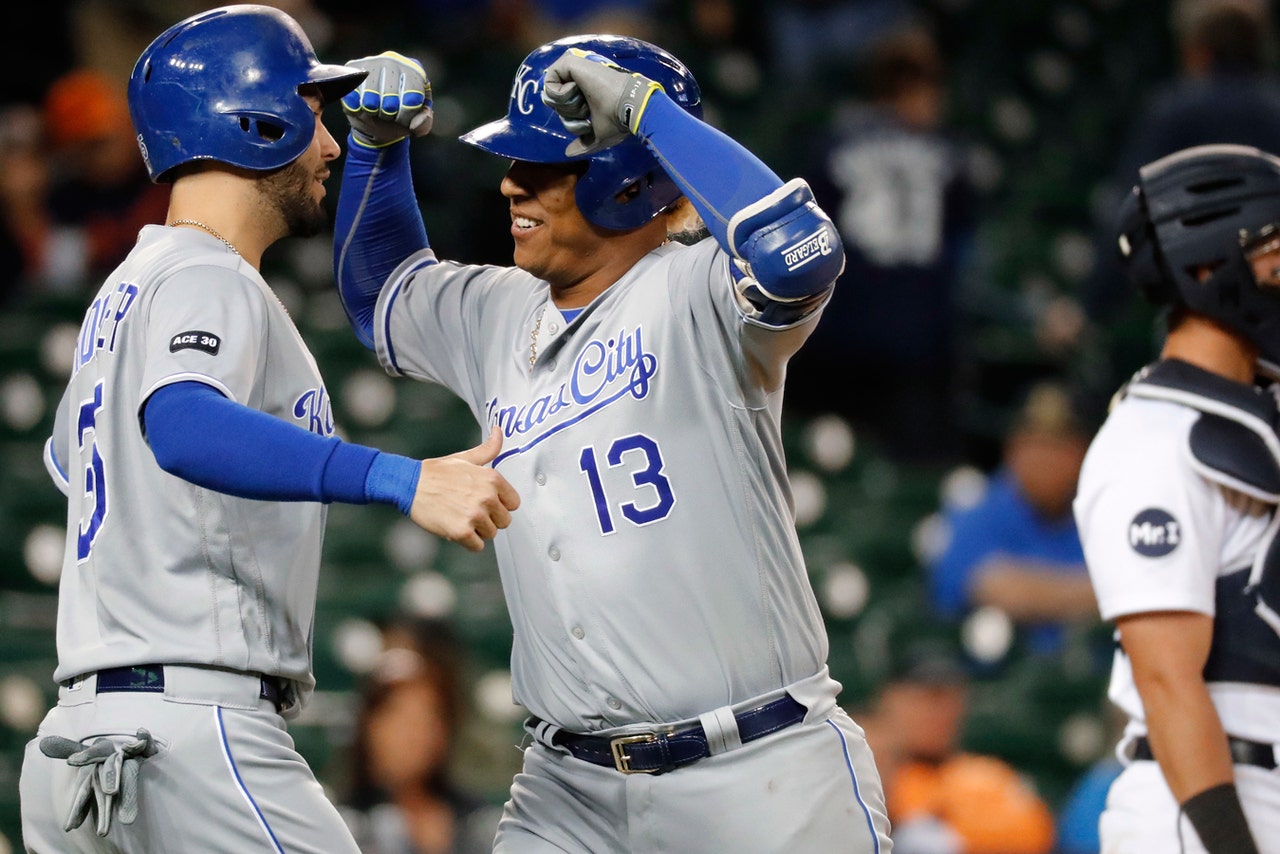 DETROIT (AP) -- The Kansas City Royals turned the 11-run loss around on the Detroit Tigers.

On Wednesday night, Salvador Perez homered twice as they broke open a close game to rout the Tigers 13-2. It was their seventh win in their last eight games against Detroit, including three victories by 10 runs or more.

On Tuesday night, the Tigers beat the Royals by the same 13-2 score.

The Royals are 2 1/2 games behind Minnesota for the second American League wild-card spot, and face the Twins this weekend.

"Every series is important right now," Perez said. "We have to keep playing hard and keep winning games."

The Royals broke a 2-2 tie with four runs in the seventh, then scored seven in the eighth.

"You never know when the runs might come," Royals manager Ned Yost said. "You just keep playing and adjust to the situation as it happens."

Perez drove in three runs, while Whit Merrifield had three doubles and three RBIs. Alcides Escobar had four hits, falling a homer short of the cycle.

"Whit has been a great igniter for the offense, but there was plenty of praise to share tonight," Yost said.

Jason Hammell (8-10) got the win, giving up two runs, nine hits and two walks in six innings. He struck out six while winning for the third time in four starts.

"In the first few innings, I got lucky, because I had no feel for my slider," he said. "I was able to make up for it with my other pitches and get us deep into the game."

Tigers starter Matthew Boyd (5-9) pitched six-plus innings, allowing four runs, seven hits and two walks while striking out four.

"I thought today was a building block," said Boyd, who is adjusting to a revamped delivery. "I need to be better in order to help us win games, but I can go forward from here."

The Tigers went 1-6 on their homestand and were outscored 51-26 despite the 11-run win over the Royals.

"Boyd pitched well," Ausmus said. "That's the only positive we can take away from tonight."

Perez gave the Royals a 1-0 lead in the second inning with his 23rd homer. The home run was Kansas City's 169th of the season, setting a franchise record.

"That record means a lot to us," he said. "We get better every year, and we're proud of it."

Escobar made it 2-0 later in the inning with an RBI triple.

The Tigers got on the board after an error by third baseman Mike Moustakas in the fourth inning. With runners on the corners and one out, he misplayed what looked like an inning-ending double play ball, allowing James Hicks to score from third.

Ian Kinsler tied the game in the fifth, hitting his 15th homer. It was his 16th straight solo homer, with his last multi-run home run coming on Sept. 28, 2016, against Cody Anderson of the Cleveland Indians.

Escobar led off the seventh with a double and Alex Gordon blooped an RBI double down the left-field line, ending Boyd's night. Warwick Saupold allowed a third straight double, this one to Merrifield, giving the Royals a 4-2 lead.

Lorenzo Cain singled home Merrifield, and Melky Cabrera doubled to move Cain to third and bring Jairo Labourt out of the Tigers bullpen. A passed ball gave Kansas City a 6-2 lead, but Labourt struck out Eric Hosmer and, after an intentional walk, got Moustakas to hit into an inning-ending double play.

Moustakas, who had been noticeably limping in the field, left the game after the inning with a sore knee. He's listed as day to day.

"It's nothing new," Yost said. "It's just a matter of pain management right now."

The Royals put the game away with their seven-run eighth, including two runs on Merrifield's third double and two more on Perez's second homer. Tigers rookie Joe Jimenez gave up five runs in the inning while only recording one out.

Jimenez has a 12.83 ERA in 17 appearances after dominating at three minor-league levels since the start of 2016. His fastball has lost several miles per hour, but he says there is nothing wrong with his arm.

"His velocity is still down, and I can't tell you why that is," Ausmus agreed. "Obviously, you don't want a young player's confidence to get wrecked, but we have several young guys in that position, and we can't protect them all."

TRAINER'S ROOM

Royals: RHP Joakim Soria (oblique) and LHP Danny Duffy (elbow) both threw short bullpen sessions on Wednesday. If they have no soreness, they will throw again on Friday with the hopes of returning before the end of the regular season.

Tigers: RHP Anibal Sanchez (calf) could pitch this weekend against the Blue Jays. Sanchez left Tuesday's start after being hit by a groundball on his fifth pitch of the night, so he could pitch with fewer than four days' rest.

UP NEXT

Royals: Kansas City returns home Thursday to start a four-game series with the Minnesota Twins. Sam Gaviglio (3-5, 4.62) will make his Royals debut after being claimed on waivers from Seattle on Friday, while Kyle Gibson (9-10, 5.33) starts for Minnesota.

Tigers: Detroit is off on Thursday before starting a three-game series in Toronto on Friday. Buck Farmer (3-2, 7.18) starts for the Tigers against an undetermined Blue Jays starter.
---