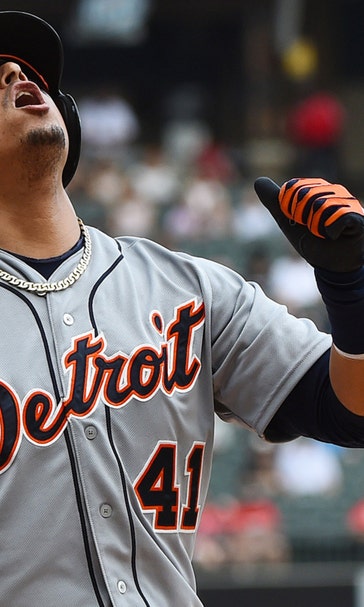 Tigers expect Martinez to be ready for start of regular season
BY foxsports • February 10, 2015
The Tigers got the news they were hoping for Tuesday.
Victor Martinez should be ready to play at the start of the regular season.
Martinez, 36, tore the medial meniscus in his left knee during an offseason workout the last week of January.
The Tigers announced that Dr. James Andrews performed a successful medial meniscectomy on Martinez Tuesday.
Martinez is to start his rehabilitation immediately and is expected to resume full activity in 4-6 weeks.
Earlier in the day, Tigers manager spoke with Christopher Russo on High Heat on the MLB Network.
"Quite frankly, if we got him back after two weeks in April, I'd probably be ecstatic at this point," Ausmus said.
The surgery Dr. Andrews performed on Martinez involves trimming the torn part of the meniscus rather than repairing it, which could have meant a 3-4 month recovery.
It means that the Tigers do not have to look for a long-term replacement for Martinez, who hit .335 with 32 home runs and 103 RBI last season.
"We are very happy the surgery went well and that Victor will be ready to compete for the start of the 2015 season," Tigers president and general manager Dave Dombrowski said in a statement.
---