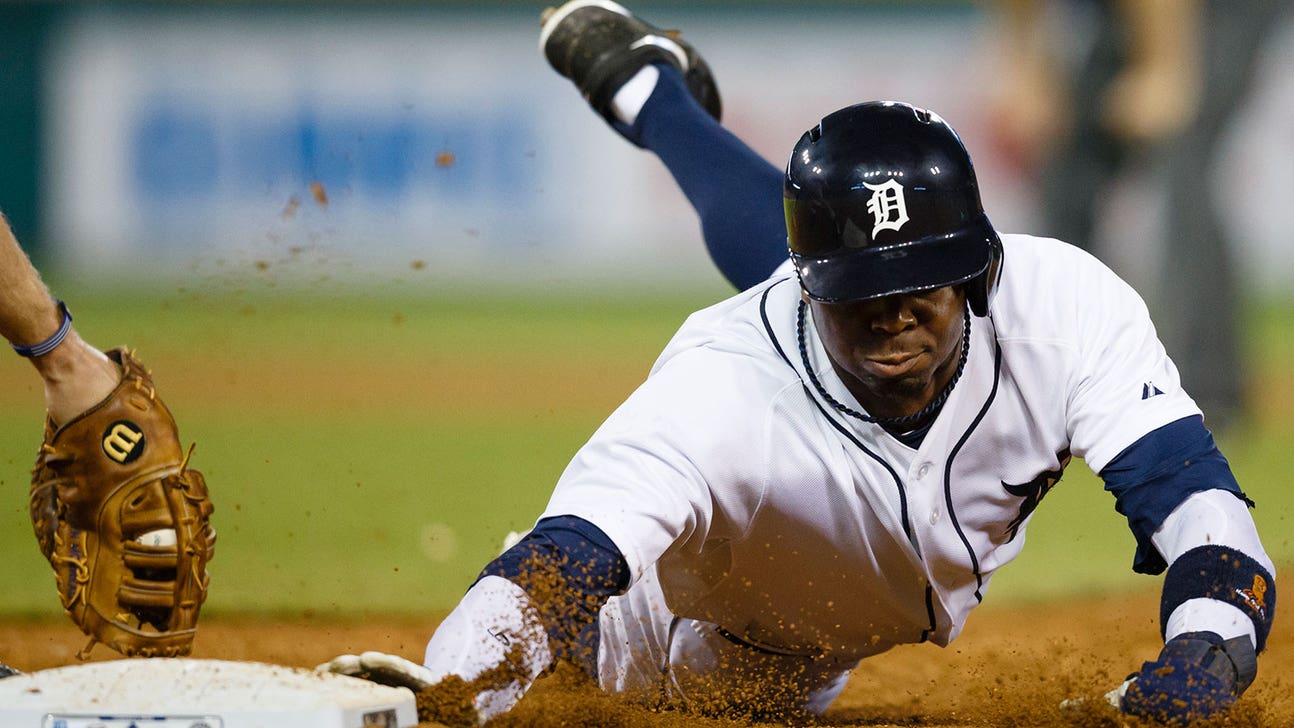 Tigers' Davis solidifies center-field job
Published
Aug. 1, 2014 11:56 p.m. ET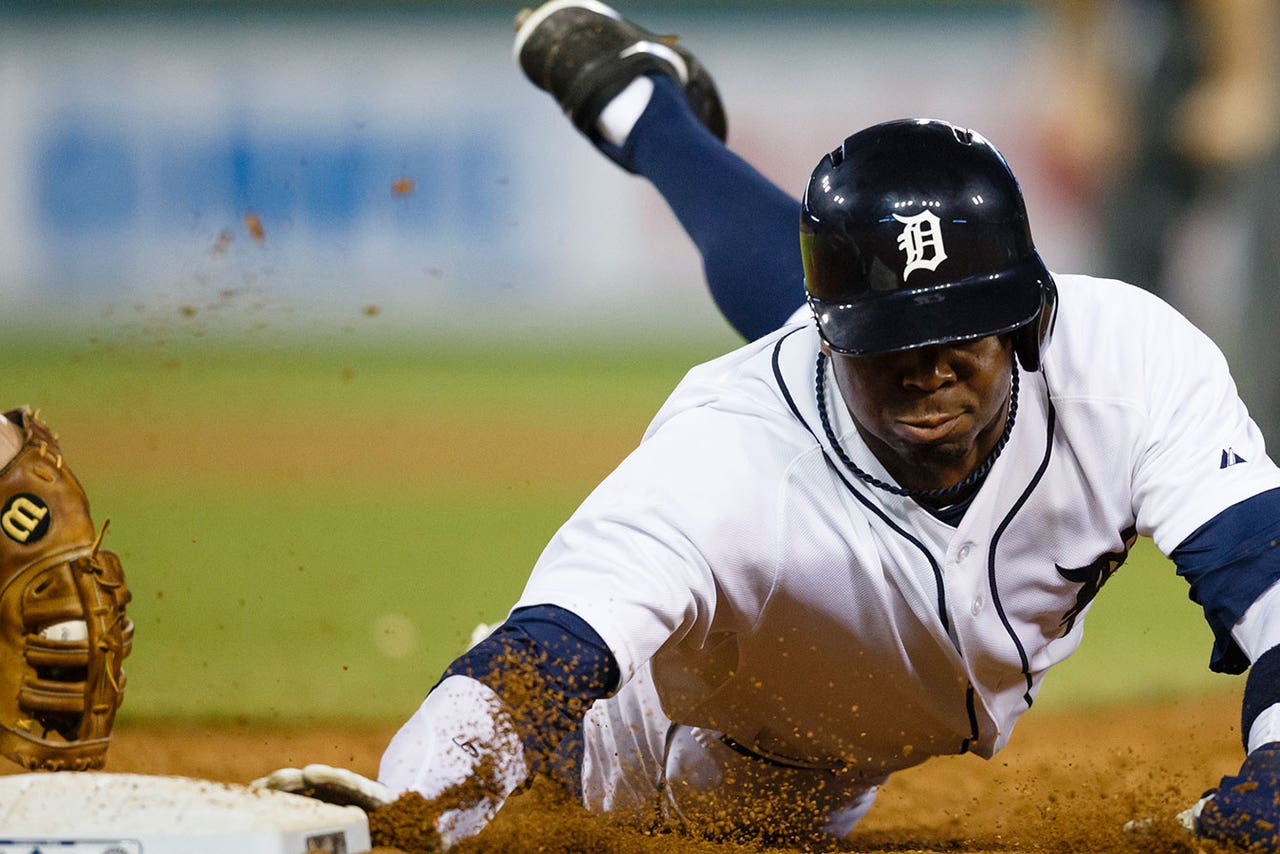 DETROIT -- It's not always easy to replace a popular player, even when you've been part of the team all season.
But that's the situation Rajai Davis found himself in Friday night as he played center field at Comerica Park against the Colorado Rockies.
When Austin Jackson was traded to the Seattle Mariners in the seventh inning of Thursday's game, it was Davis who ran out to play the position as the fans stood and cheered for Jackson.
On Friday, those fans were cheering for Davis as he sparked the Tigers' 4-2 victory over the Rockies.
Davis started in center field and led off, as Jackson had been doing successfully for the last several weeks.
"I try not to take the circumstances into consideration," Davis said. "I just try to go out there and focus on what I need to focus on -- that's getting on base, scoring runs and hitting the ball hard."
Mission accomplished.
After Bryan Holaday and Eugenio Suarez singled and doubled in the fifth, Davis snapped the scoreless tie with a base hit to center field, scoring both runners.
"He was trying to come in with his cutter," Davis said. "He threw one pitch right down the middle. I didn't take a good swing on it.
"Then he threw the same pitch, a little bit more in. I was able to put a better swing on that and hit it hard up the middle."
In just 84 games, Davis is batting .297 with six home runs and 35 RBI.
"He has some power in that body," Torii Hunter said. "He can drive in runs, he can drive it in the gap, do whatever it takes to get it done.
"He got the big hit today, the single. He hits the ball hard, and that's what I like about Rajai."
In 108 games with Toronto last season, Davis had six home runs and just 24 RBI.
"Just hanging around with guys like Miggy and Victor, they're kind of rubbing off on me," Davis said. "They're driving in runs. I guess I gotta, too."
But that wasn't all Davis did Friday night.
After his two-run single, Ian Kinsler hit a double down the third-base line.
Davis didn't even think about stopping at third.
"I was thinking, 'I gotta score here,'" Davis said. "Once I rounded second, I was like, 'No chance they're gonna throw me out.'"
Hunter said it looked like Davis had "rockets in his behind."
Davis also scored the insurance run in the seventh inning, when he singled and scored on Victor Martinez's base hit.
Davis, who had just 57 at-bats in July compared to 73 in June and 80 in May, is batting .363 with 13 RBI in his last 25 games.
"Rajai always has an extra burst," Tigers manager Brad Ausmus said. "That's the strongest part of his game, the speed. He can use it in multiple ways, on the bases and in the outfield."
That might be where Davis is most needed, along with Ezequiel Carrera, just called up from Triple-A Toledo -- in center field.
Davis was tested early and often, recording four of the first nine put-outs, one that nearly went to the wall.
"He did a great job," starter Justin Verlander said. "I put him to the test the first couple innings, had him running around pretty good. Here it is, go get it type of thing. He tracked them down very well."
Although Ausmus hasn't decided yet exactly how he'll split center field duties between Davis and Carrera, Davis certainly made a nice case for himself Friday night.
---