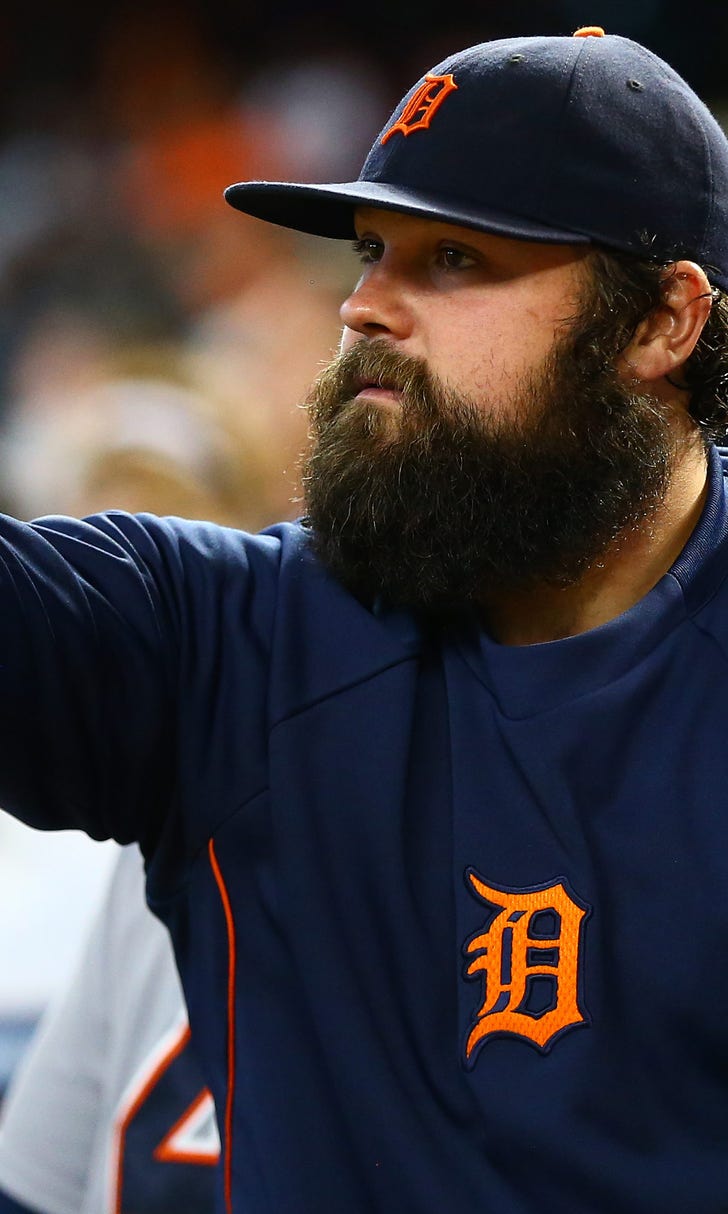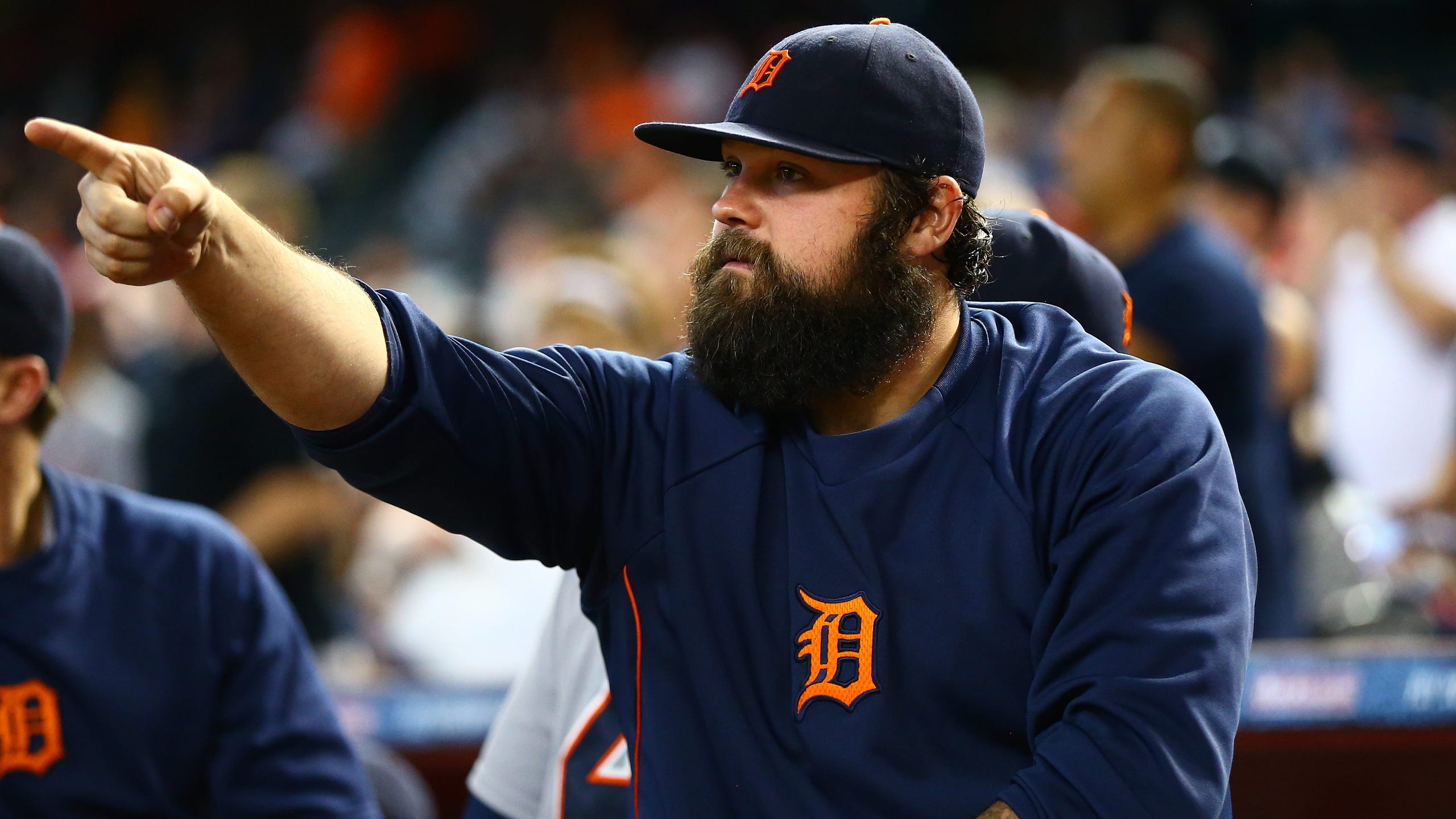 Tigers' Chamberlain wants to face Jeter on return to Yankee Stadium
BY foxsports • August 3, 2014
DETROIT -- Detroit Tigers reliever Joba Chamberlain is returning to New York for a four-game series beginning Monday (6 p.m. pregame, 7:05 first pitch on FOX Sports Detroit) with the Yankees who raised him. He's looking forward to many things, but one meeting in particular is occupying his thoughts.
"I really, really hope I get a chance to face Derek," said Chamberlain, who was Derek Jeter's teammate from 2007 through 2013. "I want to say I faced the best shortstop to ever play."
Jeter, 40, is retiring after this his 20th and final season with the Yankees. He has 3,425 hits, and that's five more than Honus Wagner -- often proclaimed as the greatest shortstop ever -- had for the Pittsburgh Pirates a century ago.
Now Jeter, who also won five Gold Gloves along with five World Series titles after leaving Kalamazoo Central High, has more hits than any primarily middle infielder ever accumulated. He ranks No. 7 overall with only Pete Rose, Ty Cobb, Hank Aaron, Stan Musial, Tris Speaker and Cap Anson ahead.
"The baseball stuff he has accomplished is impressive enough," Chamberlain said. "But it's just the type of person he is that impresses you most. Derek genuinely cares about you. I remember him welcoming me with open arms when I came up to the team.
"My locker was located right across from his at old Yankee Stadium. I treasure the time I spent with him."
They won a World Series together in 2009.
Chamberlain also cherishes the time he spent on the Yankees with all-time saves leader Mariano Rivera, who retired in 2013. Many of his former teammates, manager Joe Girardi, stadium workers, clubhouse personnel and media members will be familiar to Chamberlain -- who makes it his business to get to know everybody.
But there is one corner of Yankee Stadium that he will see for the first time before the 7 p.m. game Monday, which will be carried on FOX Sports Detroit with Tigers Live at 6.
"I have never set foot in the visitors' clubhouse," Chamberlain said. "I'm excited and anxious to see all my old teammates, coaches and fans -- who I always talked to. I'm looking forward to it so much."
Tigers manager Brad Ausmus said, "Joba will be a little extra amped up and I hope he can harness it. When you play your old team, you want to stick it to them."
The Yankees didn't pursue Chamberlain when he became a free agent after 2013, and he signed a $2.5 million one-year deal with Detroit.
After an impressive outing against the Yankees in a Grapefruit League game in Tampa, Chamberlain took a long glance at the home dugout before jogging off the mound in triumph.
And after a rough first few weeks with the Tigers, Chamberlain has excelled. He 's 1-4 with a 3.09 ERA, and has struck out 42 in 43 2/3 innings. He's nailed down eighth innings for Detroit, leads the American League with 22 holds and also has two saves.
"He's been our most consistent relief pitcher for sure," said Ausmus.
Chamberlain has fared particularly well on the road this season, posting a 0.50 ERA with one run allowed in 18 innings. So, he has that going for him on his emotional return to the Bronx.
How does he plan to pitch Jeter?
Chamberlain's eyes widened and he proclaimed, "I can't tell you that. You know that. No clues for Derek."
When it was mentioned that Jeter's ability to use the whole field by perfecting the opposite-field hit makes him particularly tough, Chamberlain nodded.
"I have seven chances to face him and I have to do it once," said Chamberlain, alluding to the three game series with the Yankees in Detroit, Aug. 26-28.
Ausmus knows he's up to challenge.
"He's a gregarious kind of guy," Ausmus said of Chamberlain. "He's been around a bit. I'm sure that playing in New York City matures a player."
---