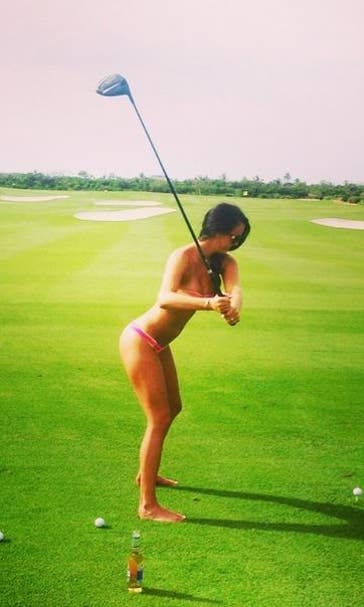 Tiger Woods Accused of Cheating With Amanda Dufner
July 1, 2015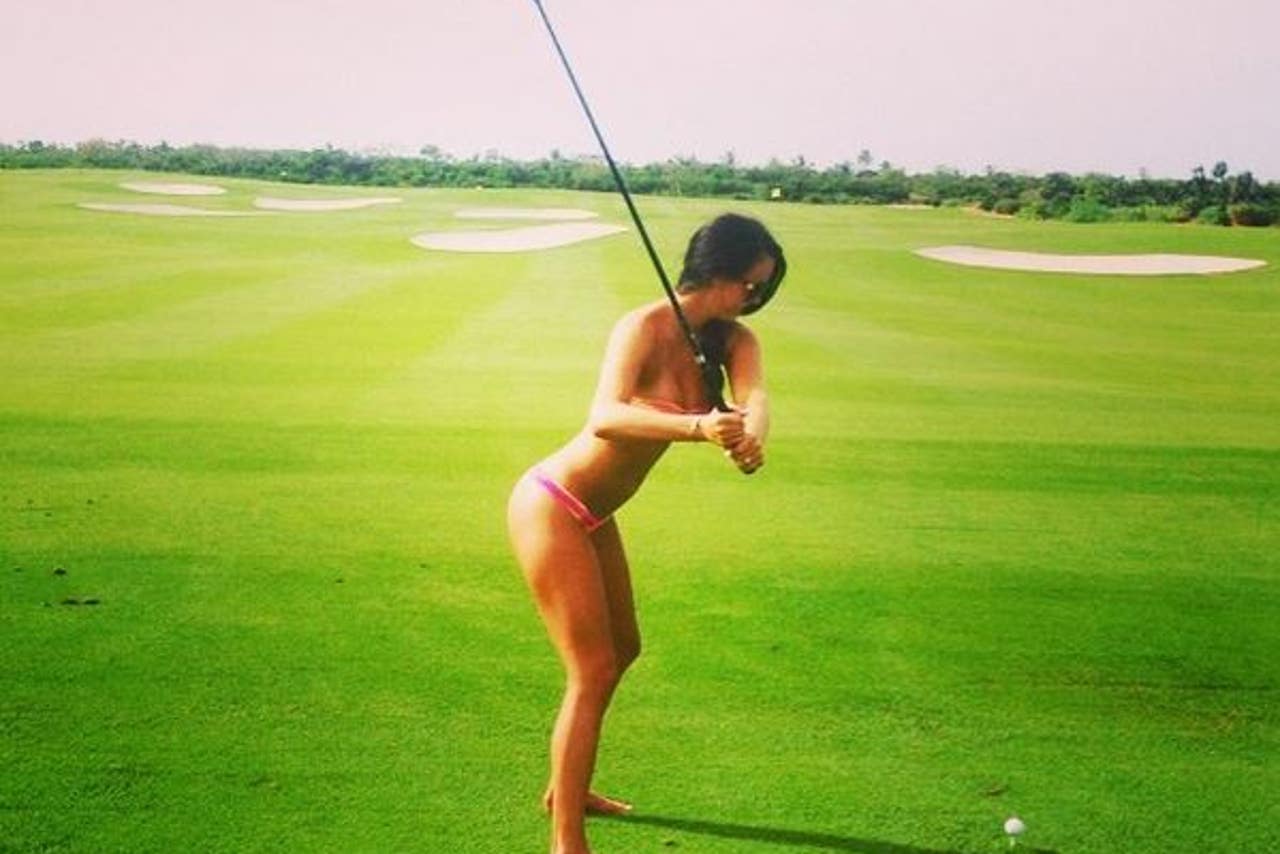 It's the story that just might break Outkick once and for all -- the National Enquirer is reporting that Amanda Dufner cheated with Tiger Woods. 
Oh. My. 
What's more, the Enquirer also reports that Woods, who recently broke up with skier Lindsey Vonn after she reportedly caught him cheating, flew Amanda to Seattle for U.S. Open practice.
I just... 
I don't know what to say. 
Poor Jason Dufner. 
Quoth the Enquirer:
"Even though Tiger dated Lindsey for years, he had a 'thing' for Amanda," a source told The ENQUIRER. "At first, it was just innocent flirting, but earlier this year it became serious."
Ordinarily an esteemed and trusted journalistic source like Outkick wouldn't quote The Enquirer, but The Enquirer broke the story of Tiger Woods banging a Perkins waitress in the parking lot and that was a Pulitzer winning expose.
So there you have it.
Hide your kids, hide your wives.
Tiger Woods is out here banging everybody again.
Maybe his golf game will finally come back.  
Related: I just took Tiger and Dufner in futures odds at the British Open. No idea how this impacts play, but I think one of these guys is on fire.
If this were the WWE they would finish in the final pairing on Sunday and Amanda would be waiting just off the 18th green. 
You wouldn't know who she would run to until the end. 
Then Dufner would sink a birdie putt to win, she would run to Jason and he'd give her the Heisman while holding the claret jug like a football.
Greatest. Meme. Ever. 
UPDATE: Tiger Woods's agent says Tiger isn't banging Amanda Dufner.
Just once I'd like for an agent to respond to a question about whether his client is banging someone by saying. "Yep, they bang all the time. In multiple positions. Guy won't even return my phone calls or texts because he's banging so much."
But, anyway, for the record, Tiger's agent says they aren't banging. 
It's times like these we can all be thankful that Tiger has never lied about sex before. 
---
---