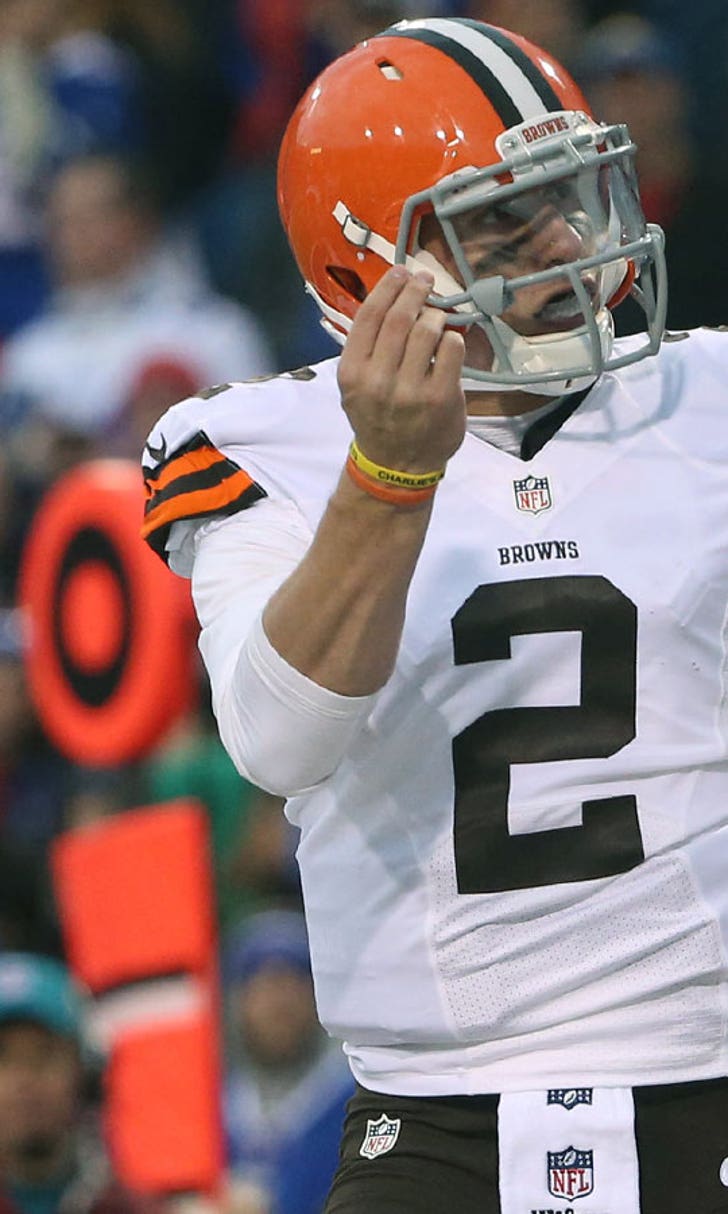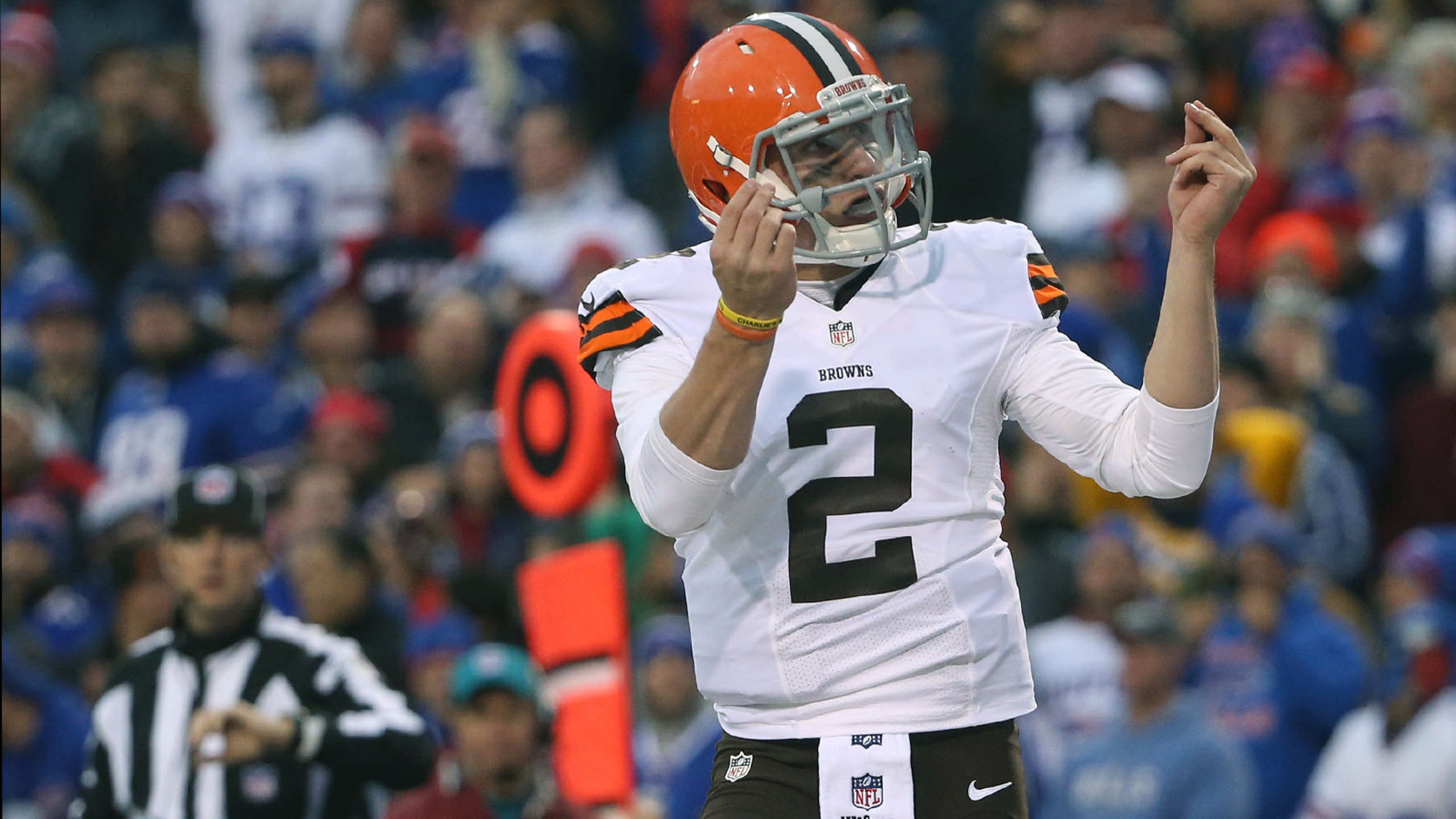 Three things to watch during Browns vs. Bengals
BY foxsports • December 13, 2014
CLEVELAND -- Three things to watch (besides that, um, "dimunitive" new Browns quarterback) when the Cleveland Browns try to keep their playoff hopes alive against the Cincinnati Bengals Sunday.
1. The kicking issue the Browns had became sort of a kicking disaster when the struggling Billy Cundiff went from having a mystery injury to being cut Saturday morning. The team flew Garrett Hartley, who had tried out earlier in the week, back to town and signed Hartley to kick, which Hartley hasn't done all season. In what works out to essentially four full seasons, Hartley kicked indoors for the New Orleans Saints. By December in Cleveland standards, it's supposed to be downright tropical Sunday but the winds in that stadium can be nasty. Maybe the Browns just cost somebody on the Bengals staff some sleep with a last-minute change at kicker. Or, maybe the way it was handled was a disaster and the Browns staff will lose sleep if Hartley doesn't perform Sunday. It's worth watching.
2. The team that runs the ball better wins. Period. Not as simple as that, but it's close. The Bengals never tried to establish the run in the first meeting until Andy Dalton had already been a disaster to the point that the Bengals were playing from well behind. The Browns focused on establishing the run early, succeeded with help from the defense and that game was really over by the third quarter. The Bengals haven't tackled anybody lately, and the Browns hope the insertion of Johnny Manziel can help the run game with bootlegs, play-fakes and maybe even a dose of the read option. The Bengals need Jeremy Hill to do less talking and more producing, and maybe focusing on getting Hill more touches and getting him established early will be key. Rushing yards and time of possession will matter. That's also a different way to say that despite the hype with Manziel and Dalton's horrid performances in two of his last three vs. the Browns, maybe the quarterback who stays out of the way will be the quarterback who wins.
3. It's Manziel money signs, Marvin Lewis's brain freeze, a big TV audience and a lot of hype. But, really, it's two desperate teams in two different spots -- right now and organizationally -- who really need a win. Manziel will provide energy for the Browns. The Bengals haven't played great football except in short stretches this season but they've also yet to lose consecutive games. They have more big-stage experience, too. Maybe that matters. Maybe Manziel brings explosion with the unknown and the Browns jump out to another lead and force Dalton to beat them. Maybe the team that wins the always good A.J. Green-Joe Haden matchup wins. There's a lot at stake, a lot of intrigue and a lot of different ways it can go. It should be fun.
---