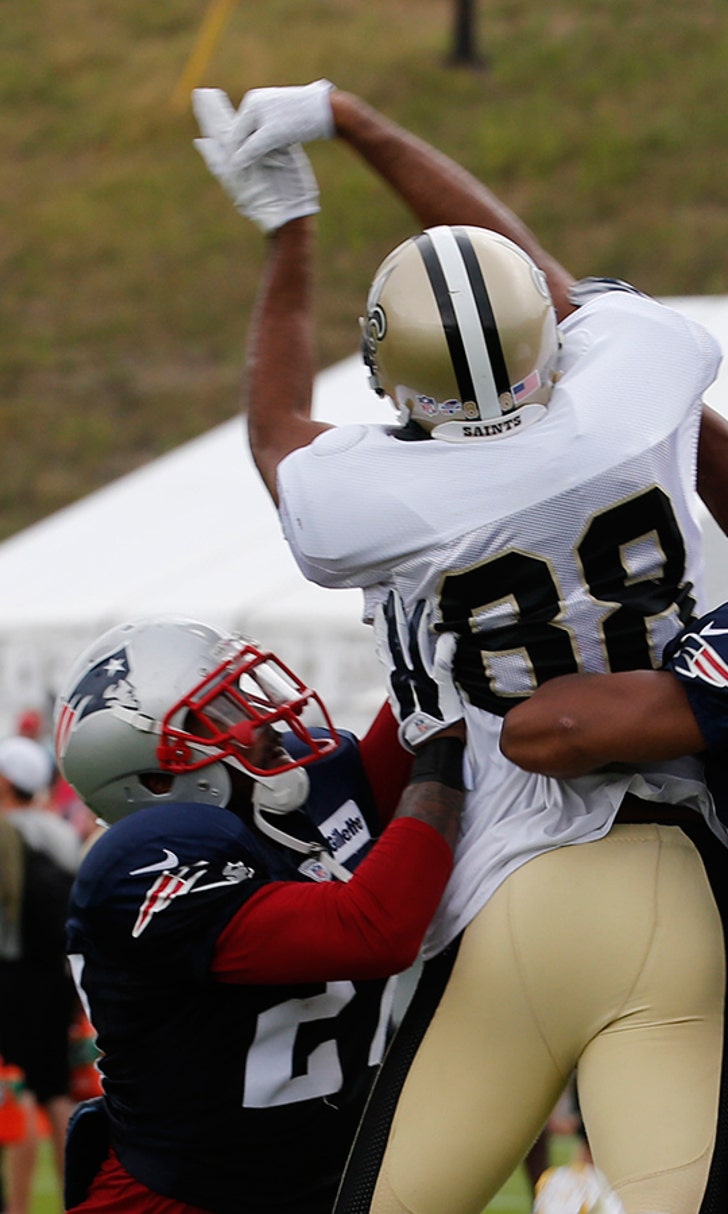 Three questions for Saints heading into preseason game vs. Patriots
BY foxsports • August 22, 2015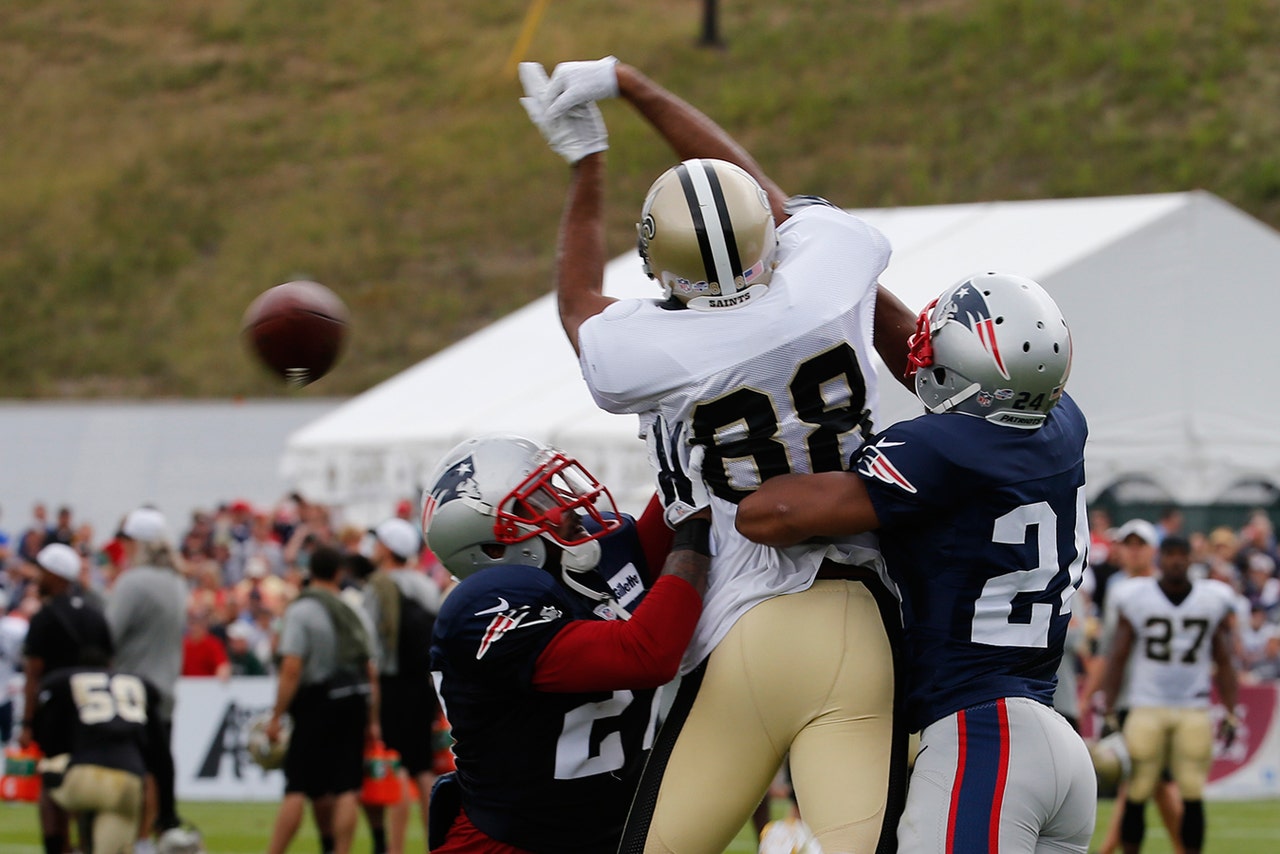 1. Will Drew Brees make his preseason debut, or will the Saints coaching staff continue to evaluate the backup candidates? 
No. 9 was a healthy scratch during the Black and Gold's preseason opener in Baltimore against the Ravens. Instead, Luke McCown, Ryan Griffith and third round draft pick Garrett Grayson (the highest quarterback drafted by Payton in New Orleans) divided the action. Brees has looked crisp at training camp practices, and no doubt the home crowd would love to see him at work. 
"For me personally, I come out with the same mentality," Brees said. "I want to be very sharp, and I want to make sure that I'm doing my job, getting the guys lined up and getting the tempo going."
The real battle Saturday is between Griffith and McCown to determine who is still wearing black and gold when the regular season debuts.  It will also be interesting to watch the Patriots second year, back up signal caller Jimmy Garoppolo. Given Tom Brady's looming Deflate-Gate suspension, New England needs to have Garoppolo as prepared as possible.
"He was drafted high.  He had a fantastic (college) career, "Coach Sean Payton said, who is a product of Eastern Illinois' football program, along with Garoppolo. "His story might have been a little bit different, obviously, than Tony's (Romo) where he was an undrafted free agent although they both were guys that were at the (NFL Scouting) Combine and both were guys that were scouted.  Clearly, as an alum, every once and a while, you pay attention to how the school's doing.  I had a chance to meet his dad briefly when we were in Chicago playing the Bears, I think he worked at the hotel our team was staying at.  I'm excited, obviously, to see a good player come out of that school.  It has had a pretty good football tradition and it will be good to see him out here throwing the ball around and hopefully doing well."
2. Can the Saints defense improve after a lackluster performance in Baltimore?
Defensive Coordinator Rob Ryan's unit failed to record a single sack against the Ravens, as this defense struggles to find an answer for the absence of Junior Galette. As players like Cam Jordan look to emerge as leaders, this group as a whole is searching for identity and cohesiveness. 
"It's about improving," 31-year-old Parys Haralson said. "You must get better every day. You can't stay the same." Haralson is likely talking about both himself and the defense as a whole. Haralson spent the last 2 seasons as a linebacker for the Black and Gold, but this training camp, he's worked at defensive end.
"Defensive end, outside linebacker: one stands up, one puts their hand down. It's the same thing," Haralson said.
3. Who steps up and takes over Jimmy Graham's receiving role?
True, the Saints have veteran threat Marques Colston and new young gun Brandin Cooks, but Graham's 85-catch, 1000-yard production mark may likely become a group project to replicate. New Orleans' offensive system would certainly benefit from a few more targets. Tight end Benjamin Watson, a 12-year NFL veteran, has been making a strong case for himself during the Saints training camp at the Greenbrier. The Saints new starting "Y" is 6'3", 255 pounds and seems to have the right balance of humility and confidence.
"I've got a lot of trust and confidence in Ben," Brees said. "He's a true professional. He can do everything, and we're lucky to have him."
Meanwhile, there are a number of promising young receivers who want a shot at making a name for themselves.
"I think what I love about this offense and what I think a lot of receivers love about this offense  - is the nuances and the ability that we give them to get open and work," Brees said. "I think even in just a short amount of time we build a rapport and level of confidence with guys.  We have a couple of guys that are going into their second year in the system and it is like night and day in regards to their comfort level and confidence.  Take a guy like Josh Morgan, who's been around the game for a while and played at a high level at other places.  Now he comes here and kind of has an opportunity to get a position.  He brings a lot to the table.  He is extremely intelligent, (and) very sure handed.  He's a great blocker.  He can play all the receiver positions.  I don't know how it is all going to shake out in the end, but I like the guys we have."
---