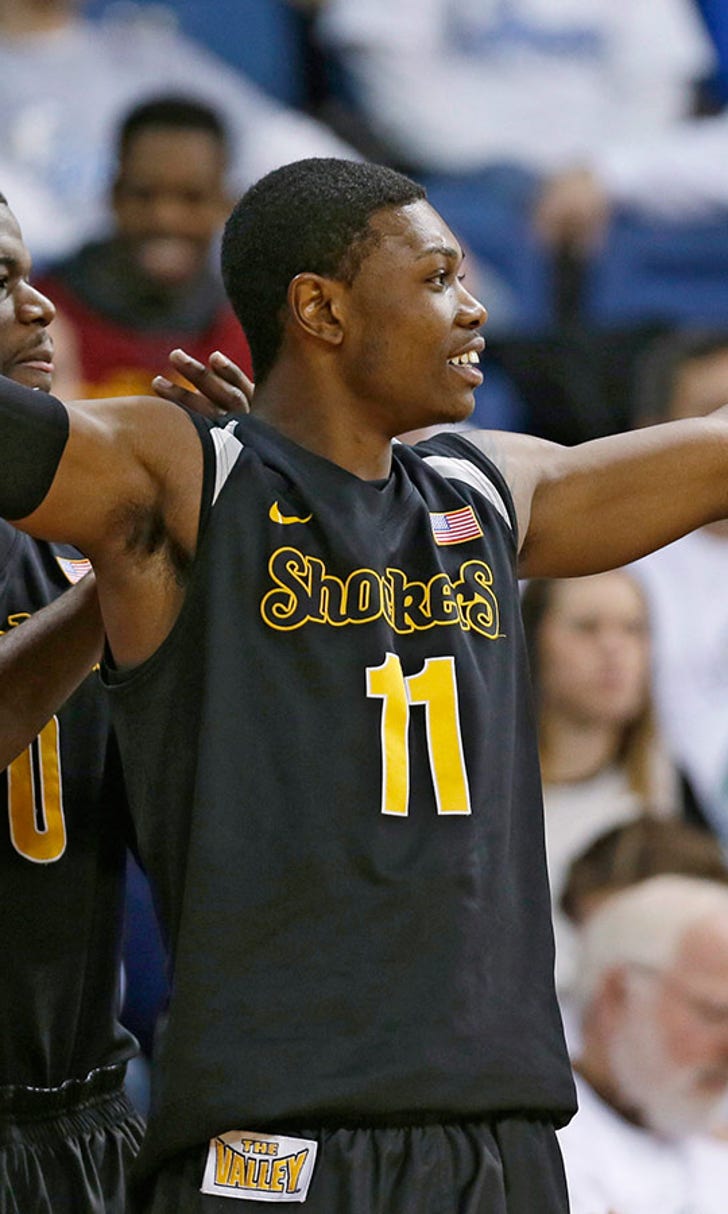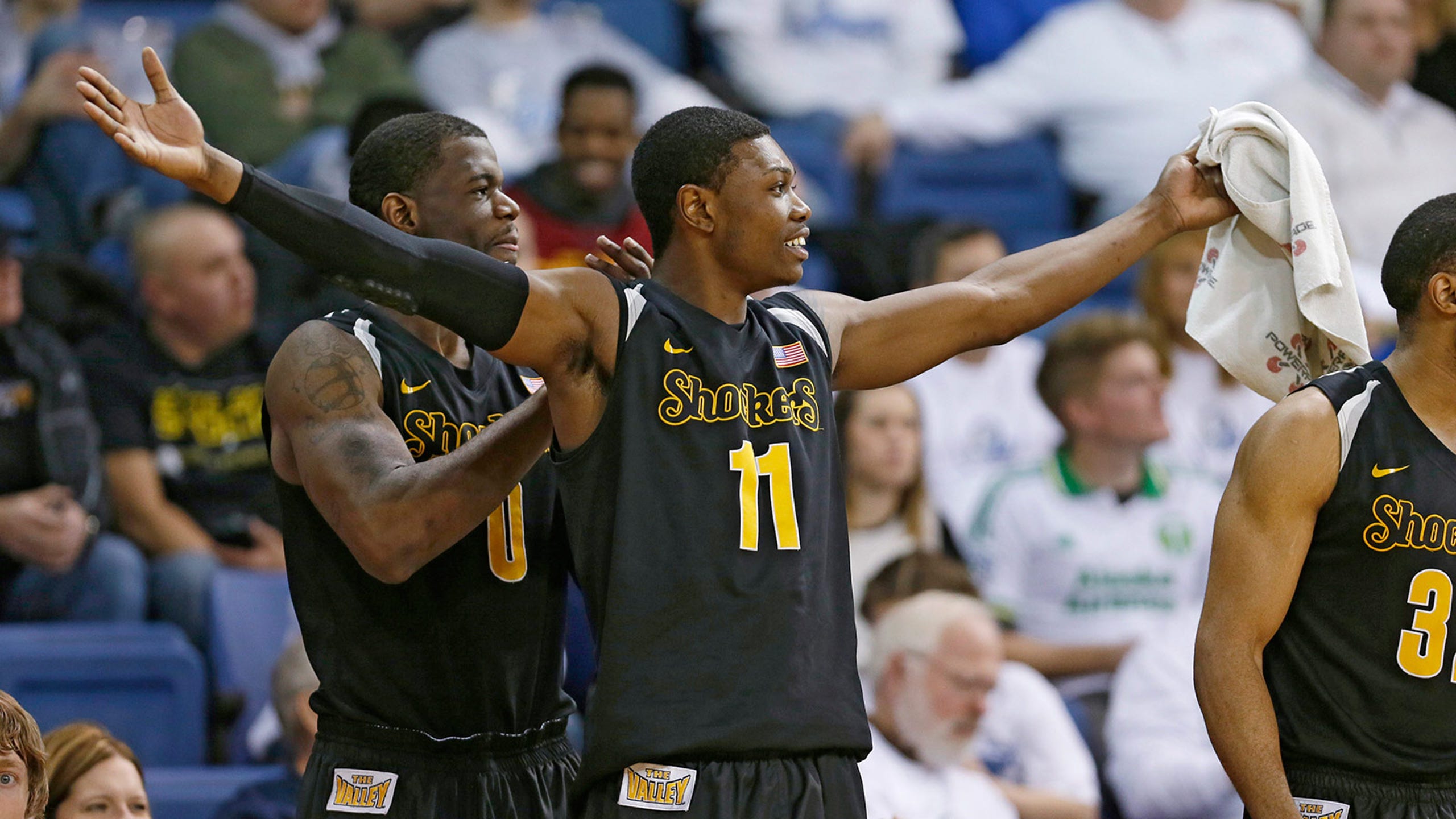 Three in the Kee: Where might the magic end for the unbeaten Shockers?
BY foxsports • February 3, 2014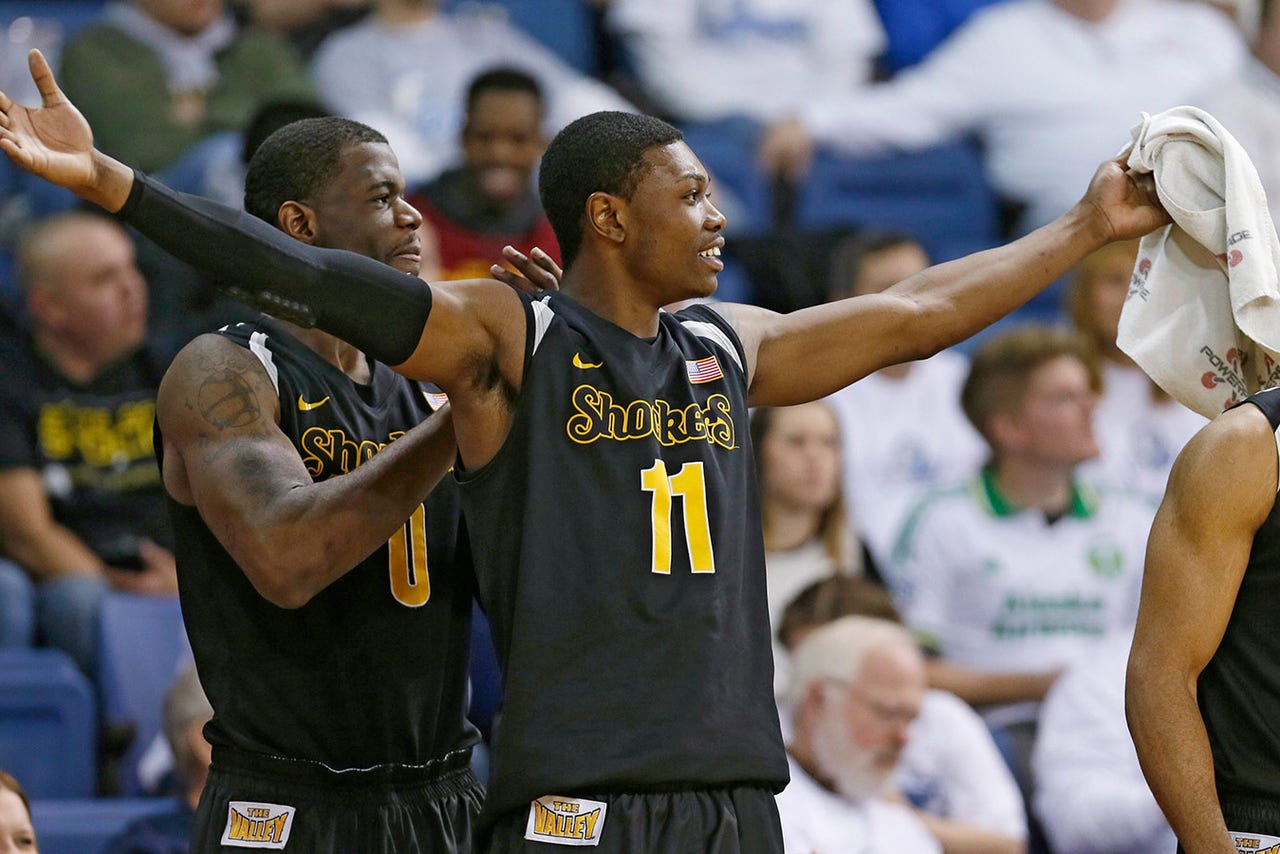 KANSAS CITY, Mo. -- If it happens, it'll probably happen when nobody's looking. Or expecting it. Right? Isn't that almost always the way?
Still, the farther you go down Wichita State's remaining schedule, the harder it gets to fathom a regular-season loss for the Shockers, now 10-0 in the Missouri Valley Conference and 23-0 overall, and one of the country's two remaining unbeatens.
We're into the dog days of the college basketball season now, and anybody can have a bad night on a random Wednesday in February. What might be the most impressive thing of all to this point is how well the Shockers have hung in there -- even on those nights when the shots weren't falling, when the opponent was landing punch after punch, when a few heads might've been someplace else, they found a way. They always found a way.
That's rare. That's special.
THREE POTENTIAL (REGULAR-SEASON) LAND MINES LEFT FOR THE 23-0 WICHITA STATE SHOCKERS
:03 (tie) ... at Evansville (10-13, 3-7 MVC), Feb. 16, or at Loyola (8-14, 3-7 MVC), Feb. 19
TeamRankings.com win odds: at Evansville, 88.2 percent; at Loyola, 89.1 percent
If it's the kind of thing nobody seems to see coming, well, why not a stretch that includes a trip to southern Indiana and the Chicago suburb of Rogers Park?
Like Missouri State before them, the Aces scared the living snot out of the Shockers -- for about four-fifths of a half. After being down 15 at Koch Arena, it was Katie bar the door; coach Gregg Marshall's crew then outscored Evansville 27-4, and that was that. Still, the Ford Center hasn't been especially kind to Wichita as of late; the Shox are 2-2 in their last four visits -- dropping a 71-67 decision there last January -- and the average margin of those last four meetings is a dead heat: 0.0.
Why Loyola, which has beaten only one RPI Top 100 club all winter (Missouri State)? Simple: It's new. The Shox won the first meeting down at the Roundhouse, 57-45, but the second half was a slog, and Ramblers coach Porter Moser has been around the Valley block a few times, thanks to his Illinois State days. For Wichita, it's a new venue (Gentile Arena), a new crowd, a new road trip (Chicago), a new everything. On paper, Wichita should win by 15, at least. But you know what they say about games played on paper.
:02 ... at Indiana State (17-5, 8-2 MVC), Feb. 5
TeamRankings.com win odds: 69.0 percent
FOX Sports Kansas City coverage of the Wichita State-Indiana State game begins at 7 p.m. Wednesday.
The Sycamores have two things going for them. One is revenge; the Shockers put together arguably their best game of the season against Indiana State at home on Jan. 18, crushing a Sycs team with NCAA tournament aspirations 68-48. Indiana State is a veteran bunch, and senior point guard Jake Odum hasn't been on the short end of those types of intraleague beatdowns very often.
But the second big factor that should fuel the Trees on Wednesday night is resume-building. With no more Creighton in the Valley and BracketBusters Weekend kaput, there's only one "name" opponent in conference play that will make much of an impression on a Bracketville resume. Indiana State already has a win at Notre Dame to its credit, which is nice, but a setback at Southern Illinois (unofficial RPI rank: 253) on Jan. 29 was a head-scratching step in the wrong direction. The Sycs need a marquee win to "counter" that bad home loss and, well, as marquee dance partners go, it's Wichita or nothing the rest of the regular season.
:01 ... at Northern Iowa (11-11, 5-5 MVC), Feb. 8
TeamRankings.com win odds: 67.6 percent
Don't laugh. Strange things have been known to happen along Highway 20, especially in the dead of winter. Marshall is 2-4 all-time with Wichita in Cedar Falls, and UNI's McLeod Center is one of those bandboxes where dreams can go to die -- especially if the Panthers are feeling it from outside.
Ben Jacobson's Panthers can hang with just about anybody at home, posting an 8-1 record at McLeod that includes an RPI Top 50 win over VCU, 77-68, on Dec. 14. And UNI played the Shox tough at the Roundhouse on Jan. 5 before falling, 67-53. The Panthers don't have the athleticism or the depth to go toe to toe with Wichita, but they'll have the crowd on their side Saturday night, and Jacobson knows how to get his kids up for big red-letter games. And there's nothing bigger, or badder, right now than having the Shockers roll into your backyard.
You can follow Sean Keeler on Twitter @seankeeler or email him at seanmkeeler@gmail.com.
---