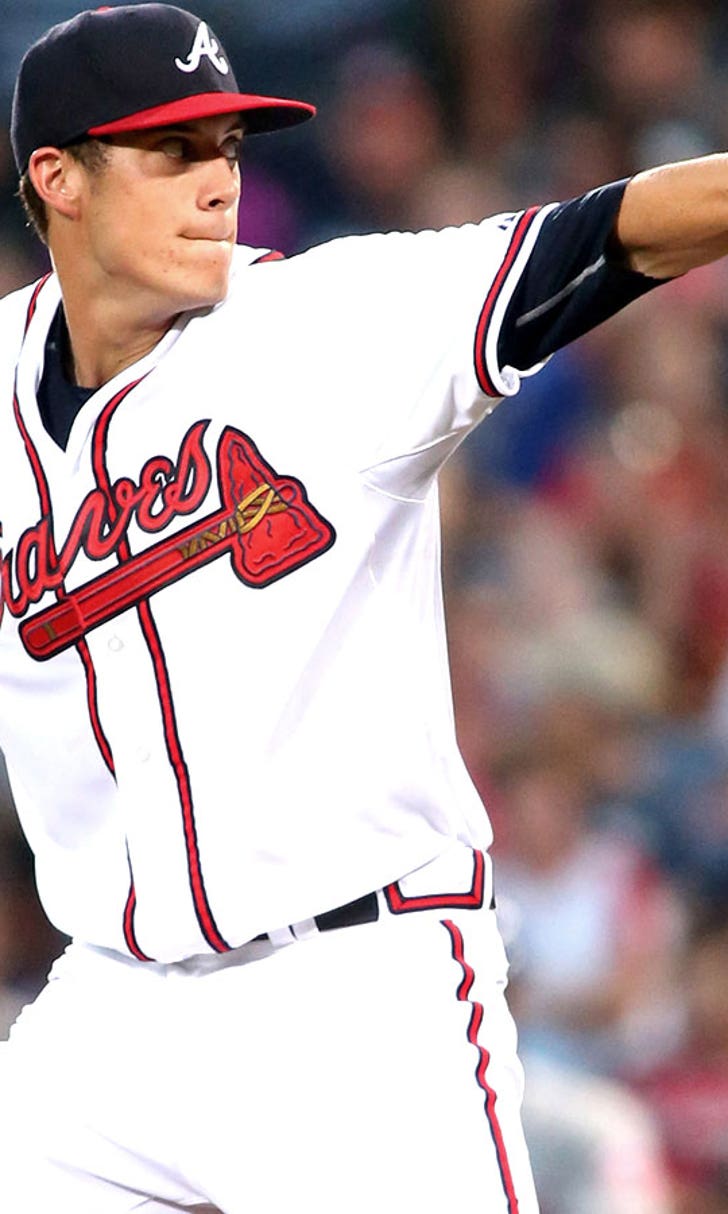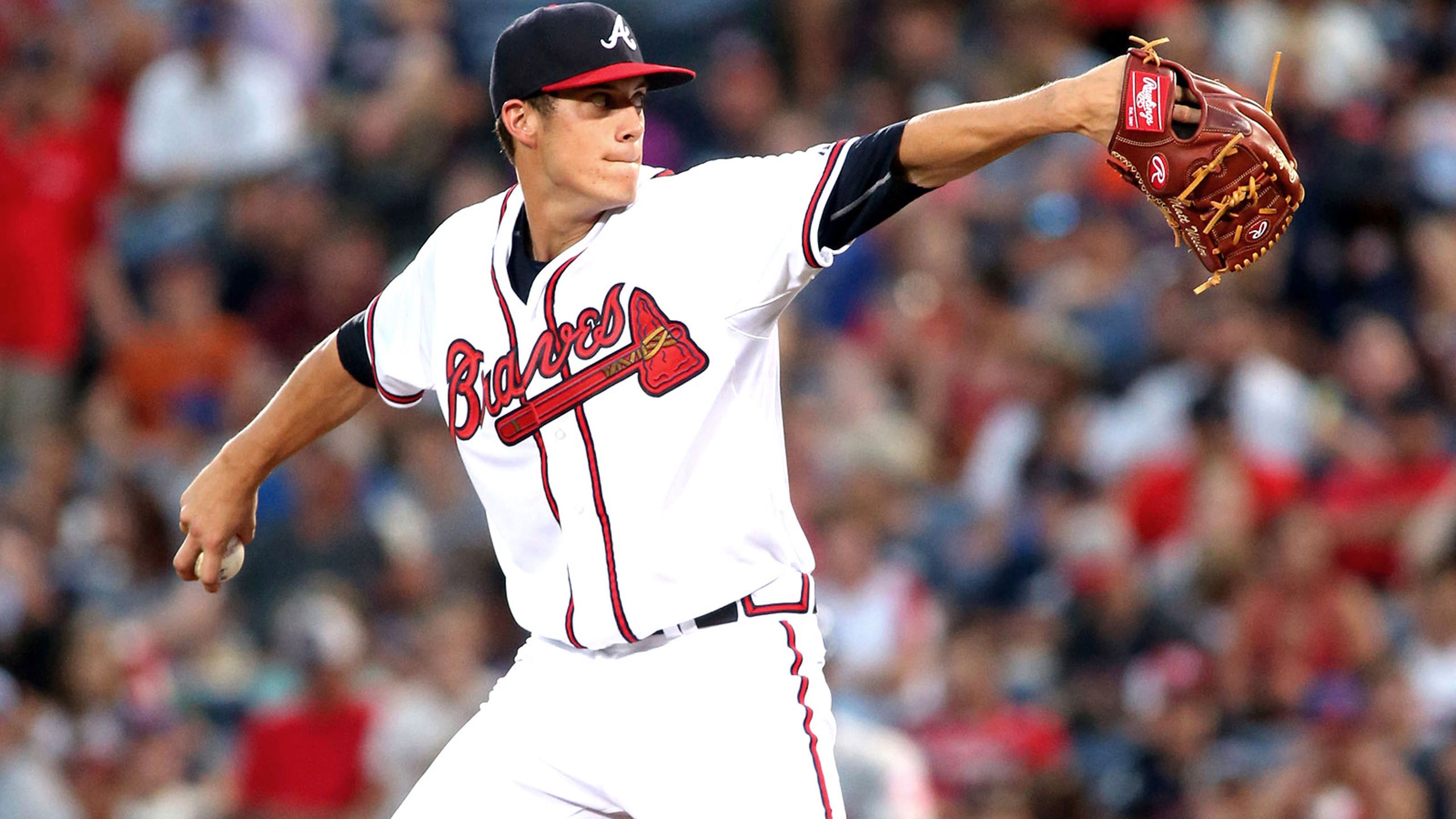 Three Cuts: Wisler, Peterson wreak havoc in Braves' rally win over Mets
BY foxsports • June 19, 2015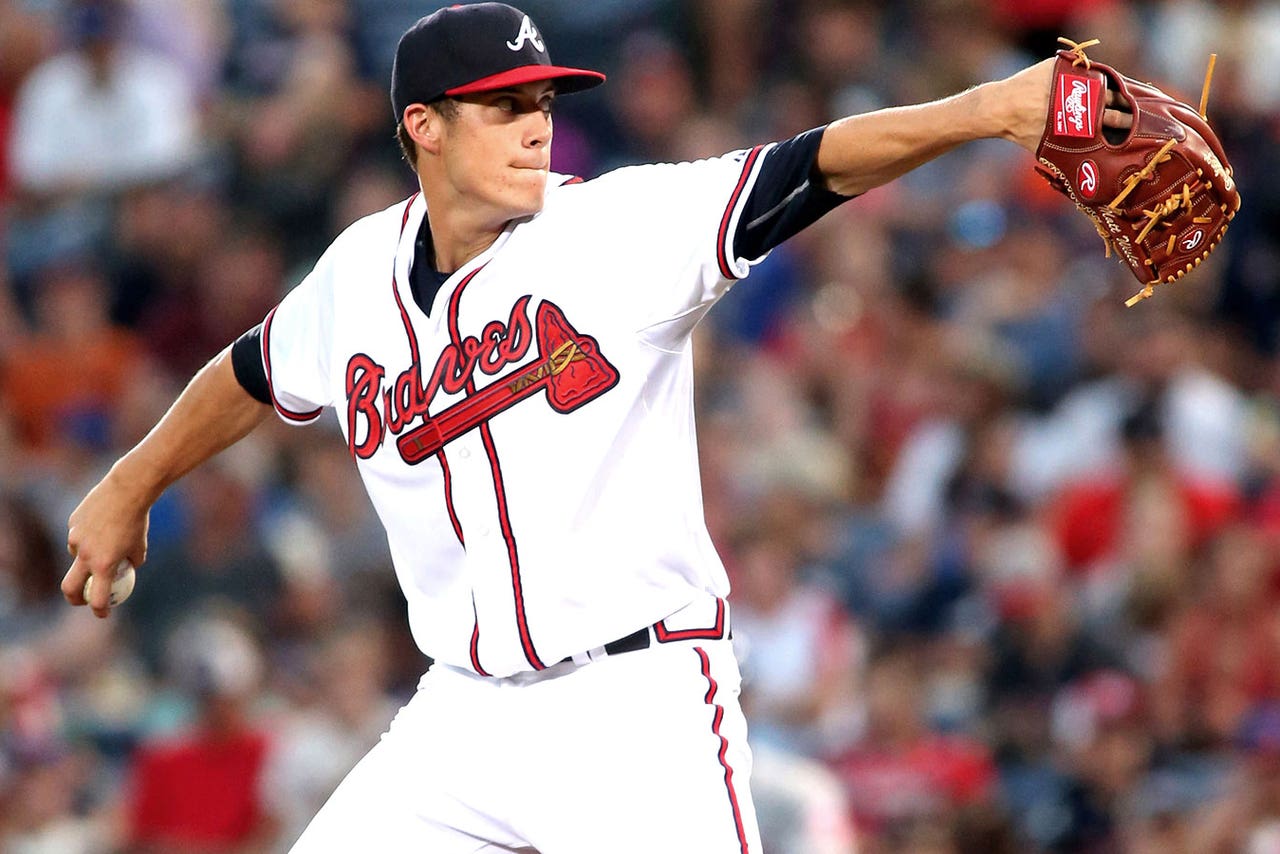 ATLANTA -- Here are three detailed takes from the Braves' 2-1 win over the New York Mets -- a thrilling comeback victory for Atlanta.
Even if the Braves had lost 1-0 on Friday, it still would have been an uplifting evening for the franchise, given the stellar MLB debut from Atlanta starter Matt Wisler (zero walks, one run allowed over eight jam-free innings).
But a heroic story like this needed an offensive savior, as well. Jace Peterson rose to the challenge in the eighth inning, launching a go-ahead, two-run double off Mets reliever Sean Gilmartin -- just minutes after Pedro Ciriaco legged out an infield single, forcing starter Jacob deGrom to the bench.
For his game-changing at-bat, Peterson had patiently waded through a number of looping breaking pitches from the southpaw Gilmartin, before rocketing the big RBI double over Juan Lagares's head in center field. 
It might have been one of the Braves' top five moments at Turner Field for the season.
"(Gilmartin) gave me a fastball (on the 3-1 payoff pitch), and I got a pretty good swing on it," said Peterson.
Which brings us to this: Was it deGrom's fault that Mets shortstop Wilmer Flores -- one of the National League's shakiest defenders in the 6-hole -- spent too much time deking-out Andrelton Simmons (two hits) at third base on Ciriaco's seemingly routine grounder?
And why should that have been deGrom's swan-song batter ... given the doable count of only 97 pitches?
A little tapper to the shortstop shouldn't motivate a manager (Mets skipper Terry Collins) to make a change at the mound -- especially with a Mets bullpen devoid of automatic stoppers.
(To be fair, closer Jeurys Familia made the FOX Sports South's all-star team at the quarter-mark.)
Back to the Braves: Before spring training began, the odds of Peterson and Wisler serving as proven building blocks in the bigs before July 1 would have been long. Even for those, like yours truly, who didn't think Alberto Callaspo would last very long as Atlanta's every-day second baseman. (Spoiler alert: He didnt.)
Peterson (two hits, two RBI vs. New York) has been a marvel in the leadoff spot. In the last 30 days, the McNeese State product has a .287 batting average, .362 on-base percentage, one homer, 14 runs and three steals. The kid's been so good ... that it's fair to wonder what position Jose Peraza -- Atlanta's top-ranked prospect -- will handle.
Whenever Peraza earns a permanent promotion to the majors.
As for Wisler, one of the primary pieces of the Craig Kimbrel/Melvin Upton Jr. trade with the Padres (along with Cameron Maybin and hitting prospect Jordan Paroubeck), his outing against the Mets was virtually flawless. He allowed only six baserunners (zero walks, five scattered singles) and never tossed more than 15 pitches in a single frame.
Adding to the fun, according to New York Daily News writer Adam Rubin, Wisler enjoyed the longest MLB debut against the Mets in 14 years -- nearly matching Rockies pitcher Jason Jennings' shutout effort  from 2001.
It was a "tremendous, tremendous outing," said Braves skipper Fredi Gonzalez, when discussing Wisler's debut in his post-game media session. "(Wisler) came as advertised."
Gonzalez marveled at Wisler's capacity for relying on a four-pitch repertoire and effectively changing speeds on the Mets hitters.
"The kid did a nice job. For a second there, I thought deGrom would out-pitch (Wisler)," said Gonzalez. "(Wisler was supposed to have) pretty good mound presence, and he showed it today."
Wisler's superb start likely wasn't a one-time occurrence. At the Triple-A level from May 5 to June 7, spanning seven appearances, the 22-year-old pitcher had a 1.97 ERA, supplemented by a 25/6 K-BB ratio.
Not bad for a guy who allowed seven runs in his last Triple-A outing. And it's easy to see why MLB.com has Wisler pegged as the Braves' No. 2-ranked prospect -- behind Peraza, of course.
When discussing his magical night, Wisler repeatedly used "unbelievable" as a descriptive term. He also felt great pride in wearing a Braves logo that had some eerie familiarity -- dating back to his Little League days.
"It's awesome to put a Braves uniform on and be here," said Wisler, who will presumably log his second MLB start next week against the Nationals (on the road).
To be honest, there's probably nothing Grilli can do to fully erase the memory of Craig Kimbrel's time with the Braves, especially since Kimbrel recently dominated Atlanta hitters at Turner Field (two saves, two perfect innings, three strikeouts).
But Grilli has proffered a Kimbrel-esque run on the mound since that ugly Atlanta loss to Washington on April 28 (when the club blew an eight-run lead).
For the months of May and June (including Friday), Grilli has the following tallies: A 2.11 ERA, 1.29 WHIP, 19/5 K-BB rate and 12 saves.
Against the Mets, Grilli weathered an unforced error from Juan Uribe, temporarily putting the game-tying run on base in the 9th. But a Lagares flyout (second out) and Darrell Ceciliani clinched the Braves' 33rd win.
OK, so the Phillies (23-45 entering Friday) have no tangible shot at claiming the division by season's end. But the other four clubs shouldn't be discounted for 1st or 4th place ... when everything's done.
**When discussing the Mets (36-33), Nationals (35-33), Braves (33-35) and Marlins (29-40), all four teams currently have a below-.500 record on the road. In fact, first-place New York has a wretched mark of 10-22. .
**Conversely, the above four teams have a .500 or better record at home.
**How's this for parity: Citing their last 10 games, the Mets, Nationals, Braves and Marlins each sport a 5-5 record.
But for me, it goes deeper than a sample size of 10 days, four weeks or even two months.
When using a simple eye test for New York, Washington, Atlanta and Miami, none have the capacity to run away and hide from the other contenders.
Remember Adam Rubin, the aforementioned Mets writer? Check out this in-game Tweet from Friday:
Mets infield defense absolutely dreadful again tonight. It's amazing this is a first-place team.
---