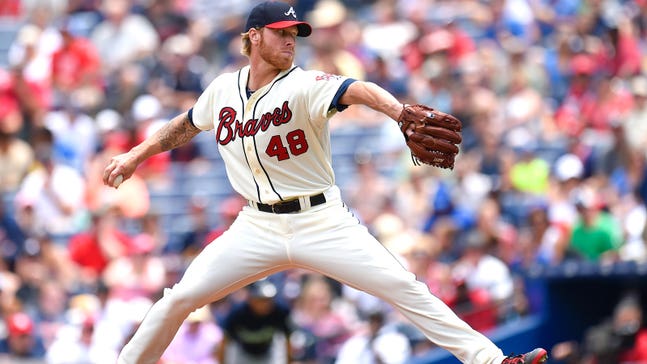 Three Cuts: 'Dominant' Foltynewicz comes of age in Braves' home win
Published
May. 24, 2015 5:46 p.m. EDT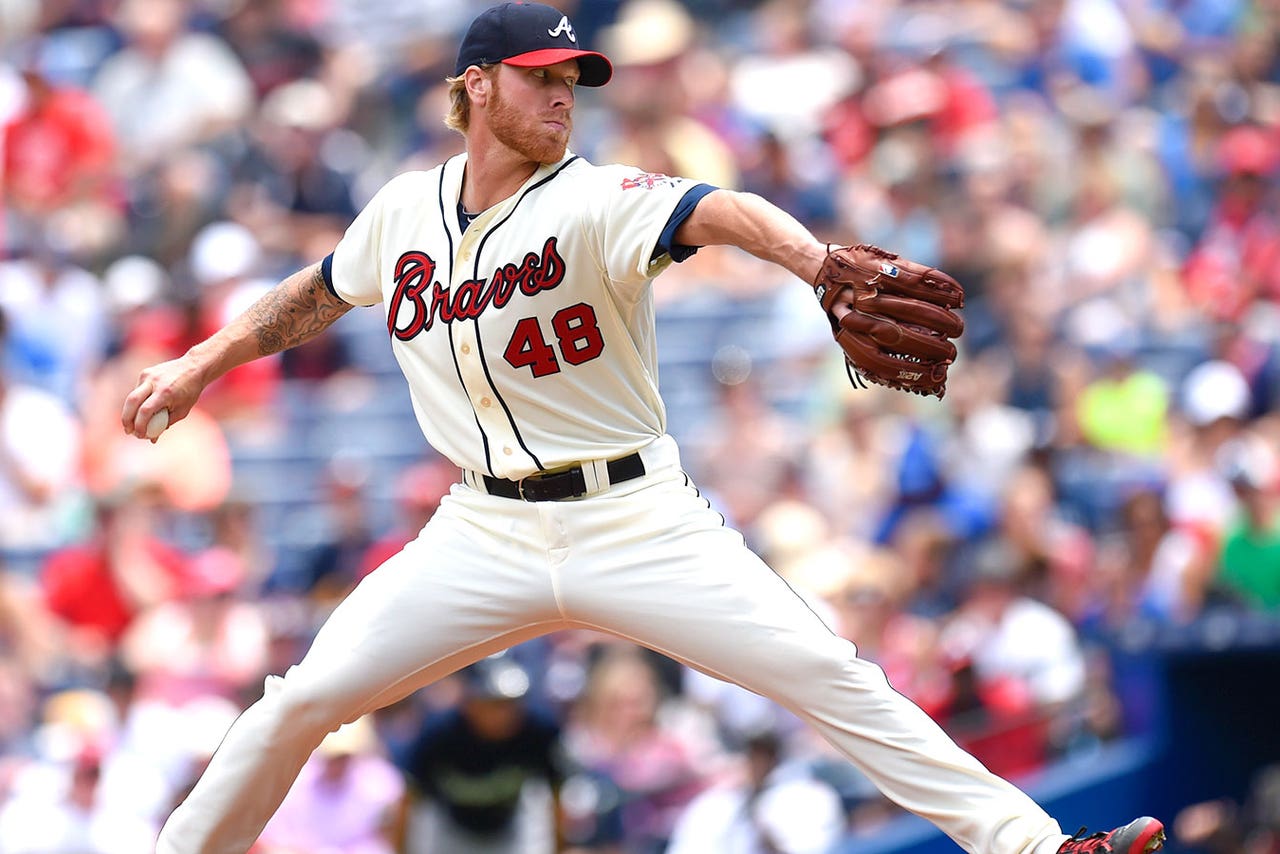 ATLANTA -- Here are a few detailed takes from the Braves' 2-1 victory over the Milwaukee Brewers on Sunday -- a series-clinching triumph that didn't have a ton of action ... and yet, took nearly three hours to complete.
Prior to the holiday weekend, Foltynewicz had two victories on his MLB resume.
But those starts were simple preludes to Sunday's show of brilliance, with Foltynewicz (11 straight batters retired at one point) surrendering just one run and three hits over 7 2/3 innings. He also fanned seven Brewers hitters, walking just one.
As part of that, the 23-year-old Foltynewicz -- in just his second season in the majors (first as a starter) -- dropped his ERA a full point ... going from 5.32 to 4.25.
In his postgame address, Braves manager Fredi Gonzalez characterized Foltynewicz as "dominant" against Milwaukee, saying it was a "nice start to build on" for the future.
Gonzalez also praised the right-hander's stealth repertoire of pitches -- namely the well-placed fastball and wonderfully funky breaking pitch.
"(Foltynewicz's) curveball was sharp. It had some nice bite to it," marveled Gonzalez.
Predictably, the modest Foltynewicz tried to downplay the down-the-road ramifications of Sunday's stellar performance.
"You know, I've felt better in previous starts. But it (turned out) as the best ... I attacked guys early in the zone with my fastball," said the accurate Foltynewicz, who threw strikes for 71 of his 99 pitches.
Within this success, the Braves (22-21 -- first time above .500 since April 27) can confidently ride Foltynewicz (3-1, 30/12 K-BB rate) throughout the upcoming West Coast trip -- covering Los Angeles (Dodgers), San Francisco (Giants) and Phoenix (Diamondbacks).
Things were particularly quiet until the sixth inning, when the Braves finally got to Brewers starting pitcher Jimmy Nelson.
With the bases loaded (Cameron Maybin, Freddie Freeman, Nick Markakis) and one out, A.J. Pierzynski's soft line-drive had the makings of a rally-killing double play; but Milwaukee second baseman Hector Gomez couldn't fully corral the ball on the dive.
Gomez recovered in time to get the runner at 2nd, but the throw to first arrived after Pierzynski had touched the bag ... enabling Maybin to score from third base. A few minutes later, Andrelton Simmons raked an RBI single to left field, capping Atlanta's scoring at two.
"Our offense is our offense. We're going to be an offense that scratches runs," says Gonzalez, with an existential tone. "The offense that scored seven runs in one inning (against the Brewers on Thursday) ... that's not our offense."
About that comment ...
**The Braves (4-2 home stand this week) haven't homered since May 16.
**Atlanta has already tallied three or fewer runs 20 times.
And yet, the Braves also lead the majors in games with explosive innings of seven runs or more -- with three.
Of his seven appearances in one-run victories this season, the Braves closer has racked up seven saves, a 1.29 ERA and 9/2 K-BB rate.
That includes Sunday's cameo ... which entailed one walk and three strikeouts (Carlos Gomez, Adam Lind, Elian Herrera).
With Memorial Day upon us ... you now have permission to look over and perhaps agonize over the Major League Baseball standings!
Have a safe holiday, as well.
---