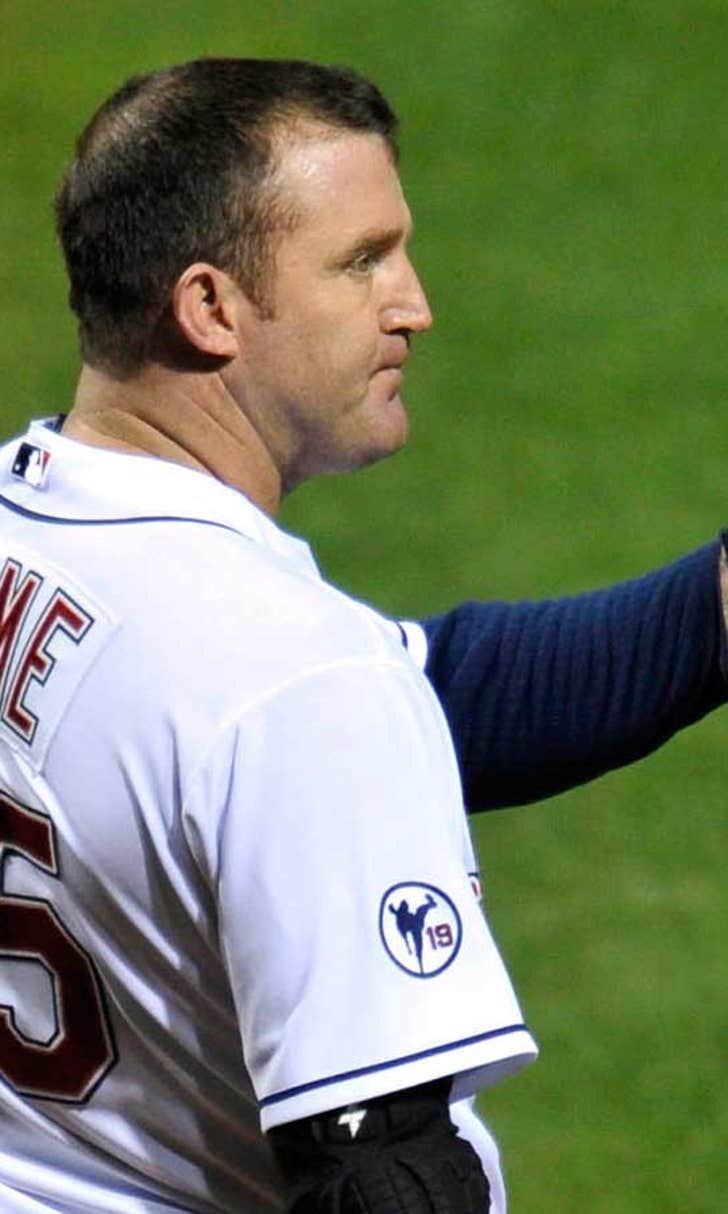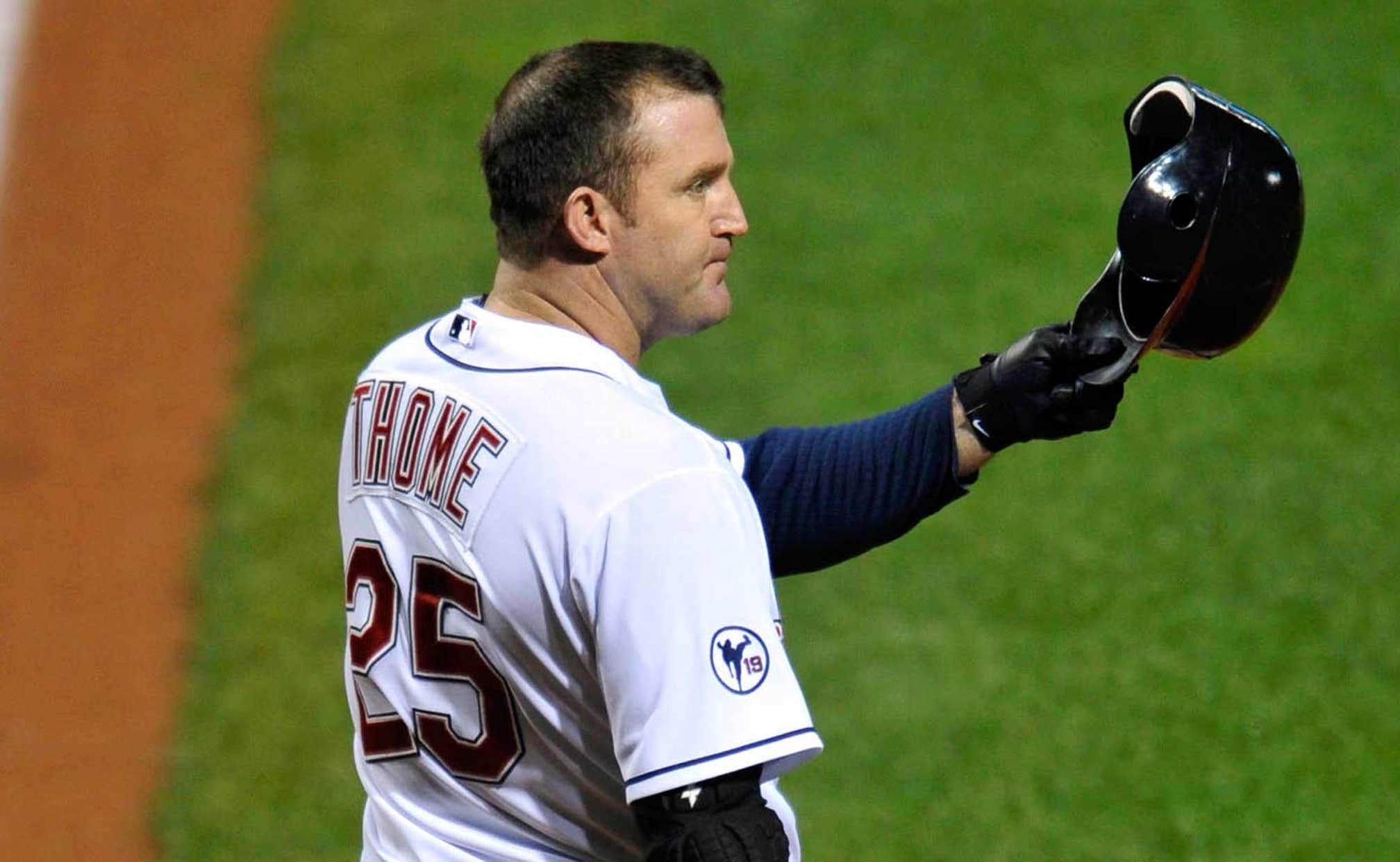 Thome to play in All-Star softball game
BY Connor Kiesel • May 16, 2014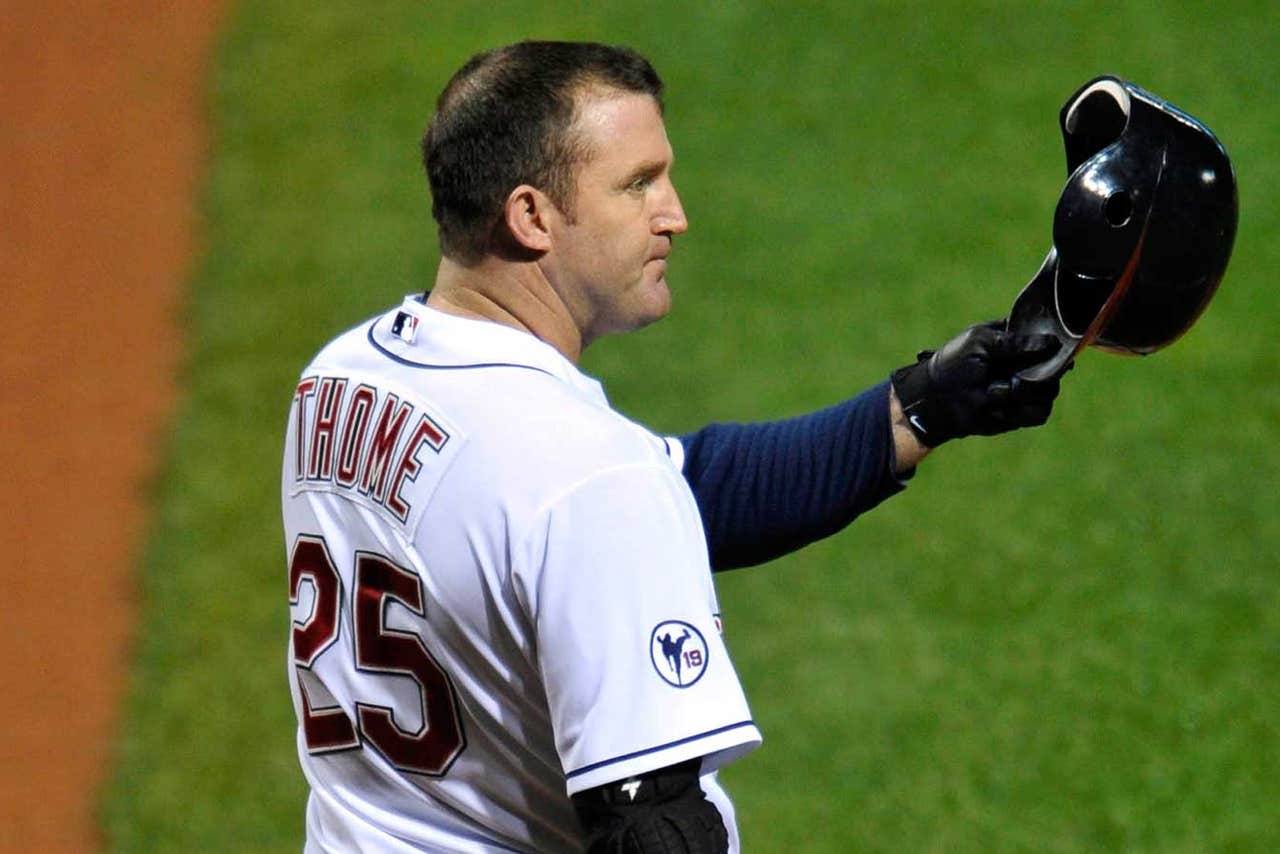 Jim Thome has made plenty of men mad on the mound in his time as a major leaguer.
In this year's MLB All-Star softball game, he'll be on the field with the star of "Mad Men," Jon Hamm, as well as a bevy of other celebrities and athletes.
MLB released the initial list of members for the Taco Bell Legends & Celebrity Softball Game, which will be played during All-Star week at Target Field in Minnesota.
Current Minnesota athletes Adrian Peterson, Kevin Love, Zach Parise and Maya Moore will join the former slugger Thome, who played for the Indians and Twins, among others during his career.
Celebrities announced so far include Hamm, celebrity chef Andrew Zimmern and TV actor James Denton.
From Thome, we'll look forward to a moment of glory like this one he celebrated early in his career with the Indians.
And hope, for his team's sake, no pitching is involved.
---