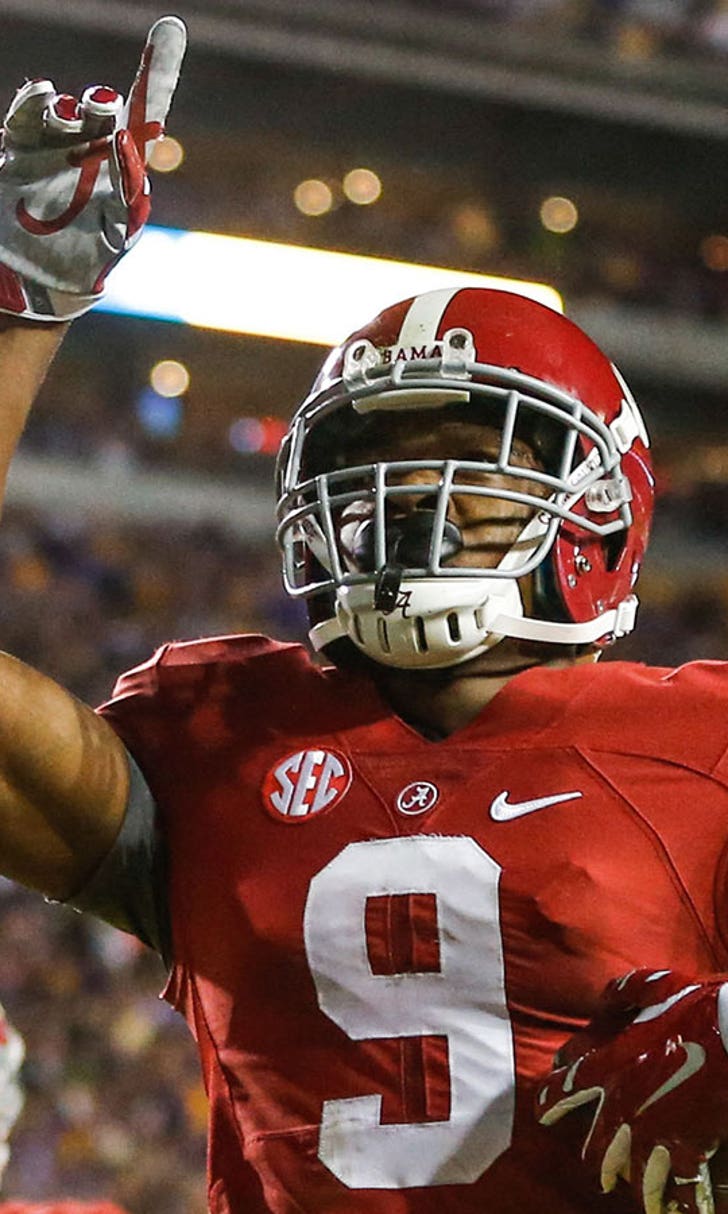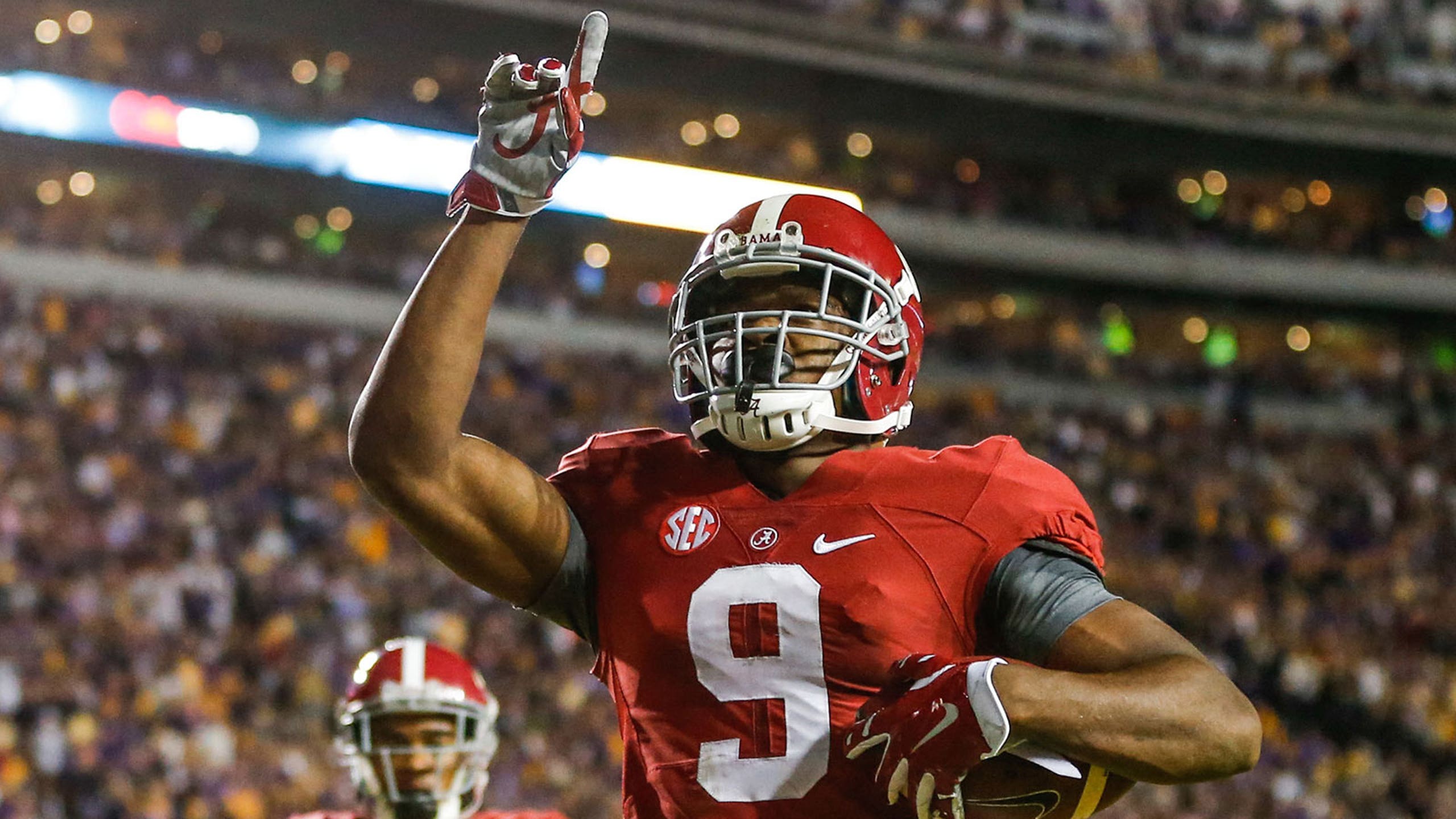 The Vegas Top 20
BY foxsports • November 19, 2014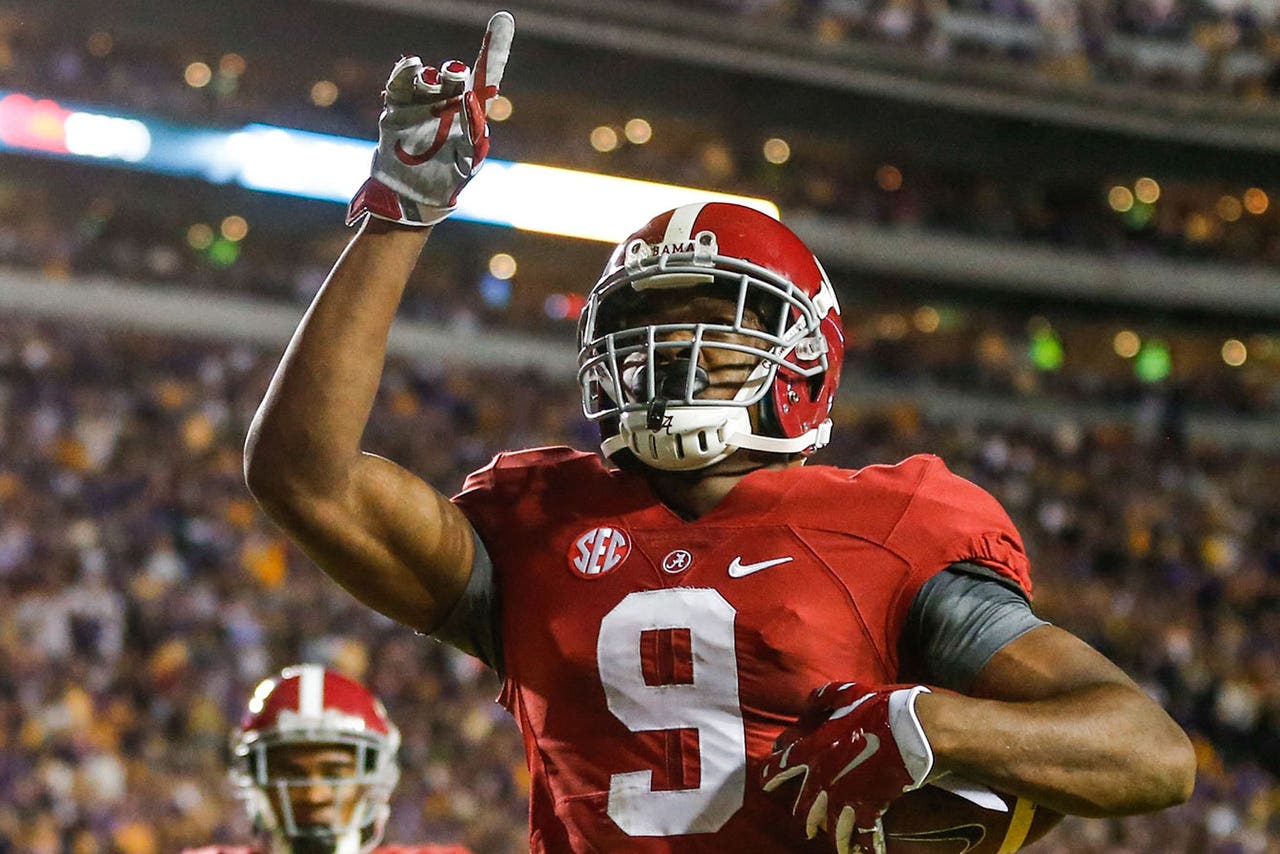 Statistics in sports evolve.  Well at least they're supposed to as stat heads, quants, and math nerds find better ways to properly evaluate talent.  College football appears to be reluctant to buy into a progressive way of thinking, resorting to antiquated measures for grading resumes.  Before I drill the AP for their voting process, they're not my target here. I'd rather go after Jeff Long's new chosen buzz word: game control. Can someone explain to me what the hell the term even means? There isn't a dominant team in college football this season so I'm not quite sure why a come from behind victory is automatically devalued.  Last evening's explanation of how the playoff committee viewed the Alabama vs Mississippi St result proved just how paradoxical grading of teams can be.  On 1 hand we were told the Bulldogs never threatened Alabama yet Mississippi State's loss was considered quality because they scored a late garbage TD to lose by 5 (which of course was a rather expensive touchdown).
Rather than rant about a process that's in its infancy, I'd rather share the way I see the college football national championship chase.  While I've referred to these as our Vegas rankings I do need to point out this is a composite view of how myself and some other sharp bettors view the college football landscape.  Notice there are a few teams the media loves (ahem ASU) absent from the rankings while others like Arkansas make the top 20 despite records that are anything but eye popping.  Keep in mind a bettor's numbers have a different objective: they have nothing to do with "most deserving" playoff teams but rather a reflection of their overall power potential.  Also before you run to fill my timeline with I told you so's, if these teams lose moving forward, power ratings don't reflect matchup advantages, schedule quirks, or home field advantage that play a role in the game itself.  
1. Alabama
2. Oregon
3. Florida St
4. Baylor
5. Ohio St
6. Georgia
7. TCU
8. Mississippi St
9. UCLA
10. Wisconsin
11. Auburn
12. Michigan St
13. Ole Miss
14. USC
15.Oklahoma
16. Notre Dame
17. Miami FL
18. Arkansas
19. LSU
20. Marshall
Is an oddsmaker or bettor's perspective required for making an informed playoff decision? Absolutely not, but in a day and age where advanced analytics play a huge role in sports, the betting industry remains miles ahead of even the most observant college football fan.  Another set of rankings from an informed perspective would only lead to a more accurate playoff snapshot instead of letting the committee make decisions using terms like game control, eye test, or other useless drivel.  
Upset Alert: Iowa +9.5
I'm convinced there are only pockets of people in the state of Iowa that believe the Hawkeyes are a decent football team (myself included). Kirk Ferentz' team has provided some of the season's most curious results; struggling to beat Ball St at home, losing to Iowa St, blowing out Northwestern, and getting flattened at Minnesota. Iowa has thrived in the home underdog role, going 5-2-1 against the spread since 2007.  I know last year in a similar spot Iowa lost 28-9 to Wisconsin but that makes me like the revenge angle in play here that much better. Wisconsin has found another gear defensively of late, quietly making a strong push to not only be the best statistical defense in the conference this year but also the entire country.  We know Melvin Gordon is a stud, there's no disputing that and the growing confidence in Joel Stave only helps the Badgers offense add a different element.  However I have a sneaking suspicion this price is more than a bit inflated off the Badgers dominating win against Nebraska. Don't be surprised when Iowa gives the Big Ten west frontrunners a challenge they weren't expecting Saturday in Iowa City.
Upset Alert Current Record: 7-2 ATS, 3-6 SU
11/15: Minnesota +12 over Ohio St (Covered but lost)
11/8: Utah +8.5 over Oregon (lost)
11/1: Navy +14 over Notre Dame (Covered but lost)
10/25: Penn St +14 over Ohio St (Covered but lost)
10/18: West Virginia +8 over Baylor (Won Outright)
10/11: Pass
10/4: Utah +13 over UCLA (Won Outright)
9/27: NC State +19 vs FSU (Covered but lost)
9/20: West Virginia +7.5 over Oklahoma (Lost)
9/13: South Carolina +6 over Georgia (Won Outright)
---