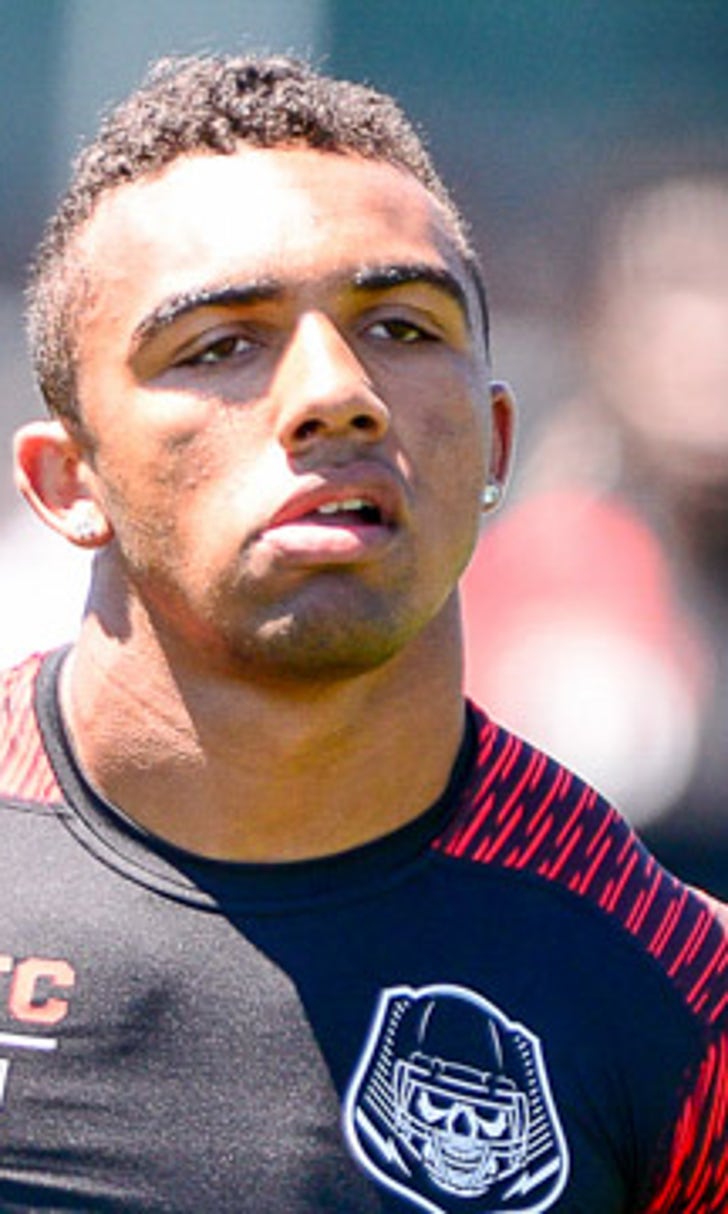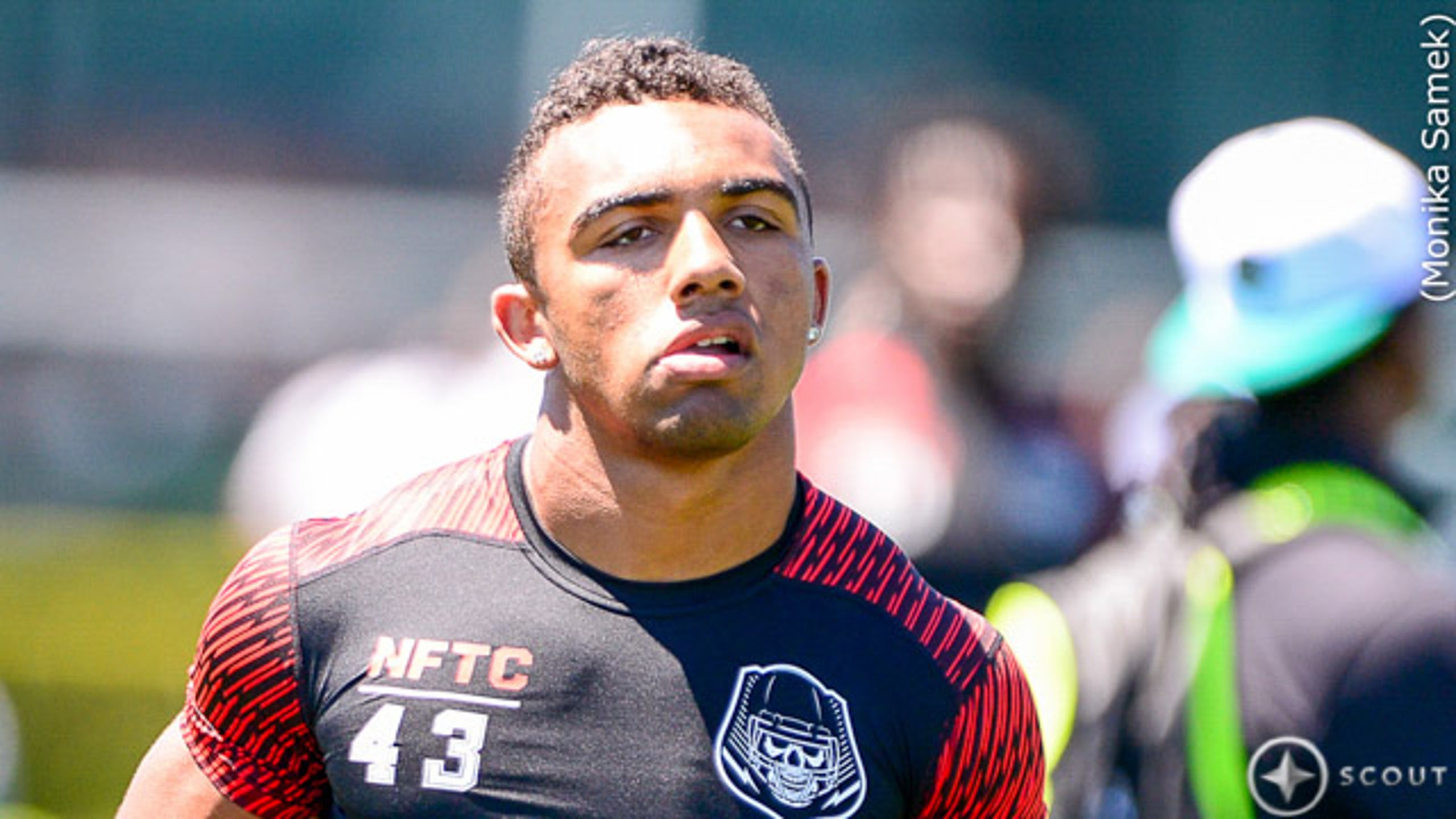 The Ultimate Southwest Team
BY foxsports • August 7, 2014
The Ultimate Teams by Scout are a regional-based team and are based not just on high school production but also on college projection and includes prospects that have played at least one season of varsity football, from the 2015, 2016 and 2017 classes.
The Southwest Team includes players from Arizona, Colorado, New Mexico and Nevada. 
QB- Zach Gentry, 6-6, 232, Albuquerque (N.M.) Eldorado- The top ranked QB in the region, Gentry has a cannon for an arm. Expect the Texas commit to put up huge numbers again.
RB- Paul Lucas, 5-11, 180, Phoenix (Ariz.) Mountain Pointe- Speed kills and Lucas has plenty of it.
RB- Dedrick Young, 6-1, 214, Peoria (Ariz.) Centennial- List him at RB or LB, Young is a stud on either side of the ball.
WR- Christian Kirk, 5-10, 191, Scottsdale (Ariz.) Saguaro- Has proved he is one of the top receivers in the nation with two great performances at The Opening
WR- Cordell Broadus, 6-2.5, 192, Las Vegas (Nev.) Bishop Gorman- Broadus can compete with the bets of the best that's Fo Shizzle.
TE- Alize Jones, 6-5, 220, Las Vegas (Nev.) Bishop Gorman- A prototypical TE of the spread era, the UCLA commit is a five-star and deserves it.
OL- Keenan Walker, 6-5, 282, Scottsdale (Ariz.) Chaparral- You will not find an offensive lineman with a nastier demeanor then Walker, a commit to Arizona.
OL- Cade Cote, 6-4, 270, Gilbert (Ariz.) Williams Field- The Arizona State commit has a near 4.0 GPA and displays nearly flawless technique.
OL- Tim Lynott, 6-4, 295, Aurora (Colo.) Regis Jesuit- Colorado landed the top in-state lineman over some hard-hitters on the west coast.
OL- Steve Miller, 6-4, 283, Gilbert (Ariz.)- Another commit to ASU. Miller is still raw but has a huge ceiling.
OL- Kayden Lyles (2017), 6-3, 300, Scottsdale (Ariz.) Saguaro- The lone sophomore on the list, Lyles already has double-digit BCS offers.
DE- Caleb Peart, 6-2, 230, Chandler (Ariz.) Hamilton- Great motor helps him get to the quarterback. Vanderbilt stole a good one out of the desert.
DE- Noah Jefferson, 6-6, 280, Las Vegas (Nev.) Liberty- Best way to describe Jefferson is freakish. 6-foot-6, 280 pounds and athletic.
DT- Garrett Rand (2016), 6-3, 275, Chandler (Ariz.) Hamilton- Not many juniors bench over 500 pounds. Rand is a force in the middle.
DT- Finton Connolly, 6-3, 255, Gilbert (Ariz.) Campo Verde- Likely to miss senior year with torn ACL but could return for the playoffs. Opposing OLs are hoping he doesn't return.
LB- Cassius Peat, 6-4, 235, Tempe (Ariz.) Corona del Sol- Very versatile athlete that could play DE, TE, LB or possibly DT if he grows.
LB- Taylor Powell, 6-0, 200, Tucson (Ariz.) Salpointe- Four-year varsity starter that recently committed to Nevada. Tackling machine.
LB- Nela Otukolo, 6-1, 255, Las Vegas (Nev.) Bishop Gorman- Old-school linebacker that is physical and loves contact.
S- Nicco Fertitta, 5-11, 200, Las Vegas (Nev.) Bishop Gorman- Committed toNotre Dame early and his ability to make plays in both the run and pass game has Irish fans excited.
S- Avery Anderson, 6-1, 174, Colorado Springs (Colo.) Pine Creek- Nebraska got a good one in this long and rangy prospect.
CB- Eric Lee, 5-11, 170, Highlands Ranch (Colo.) Valor Christian- Another Colorado prospect committed to the Huskers. Lee has lockdown ability.
CB- Byron Murphy (2016), 6-1, 180, Scottsdale (Ariz.) Saguaro- His recruiting has exploded as of late. Very talented 2016 prospect that has Top 100 talent.
ATH- Kamron Johnson, 5-11, 195, Scottsdale (Ariz.) Saguaro- 1,000 rusher that has division-one offers as a safety and as a linebacker.
K- Tyler Wyatt, 5-10, 180, Peoria (Ariz.) Liberty- Accounted for over 3,000 yards of offense and 41 scores as a QB, Wyatt has 50+ range as a kicker.
P- Alex Kinney, 6-1, 195, Fort Collins (Colo.) Rocky Mountain- Could be listed as a kicker or punter, the top dual-kicking prospect in the region.
LS- Wes Farnsworth, 6-2, 205, Reno (Nev.) Bishop Manogue- Ranked by snapping guru Chris Rubio as the top snapper in the region. Committed to Nevada.
---