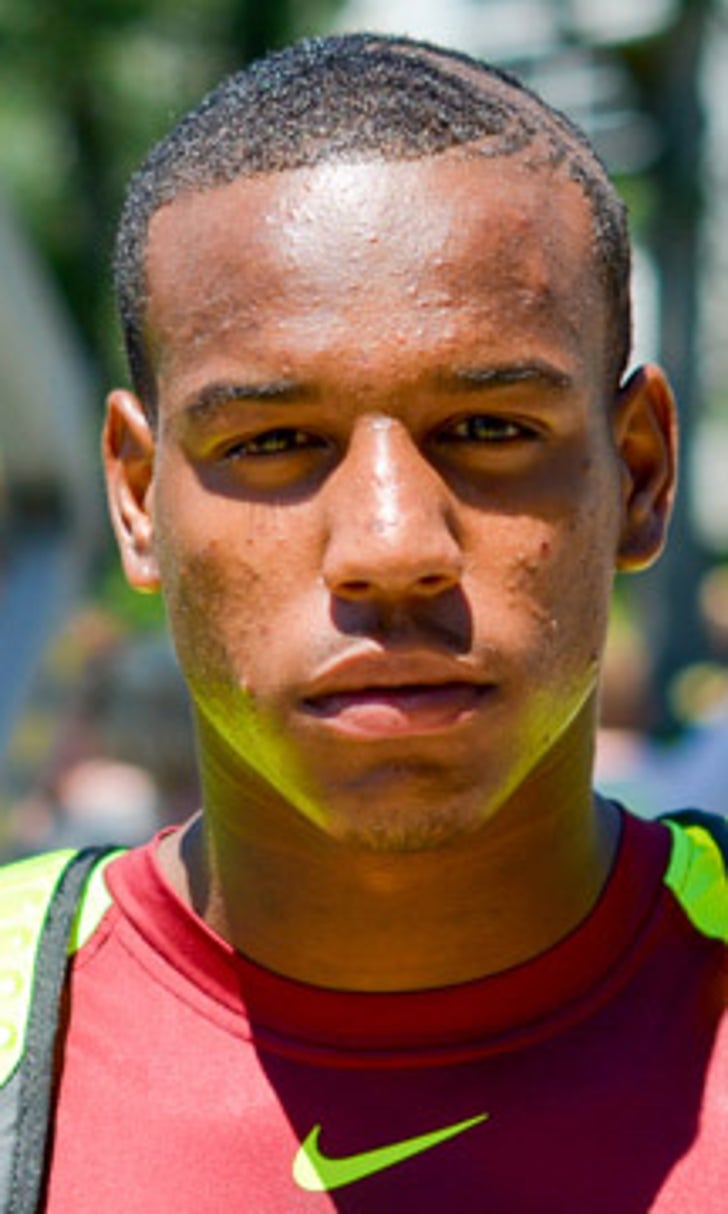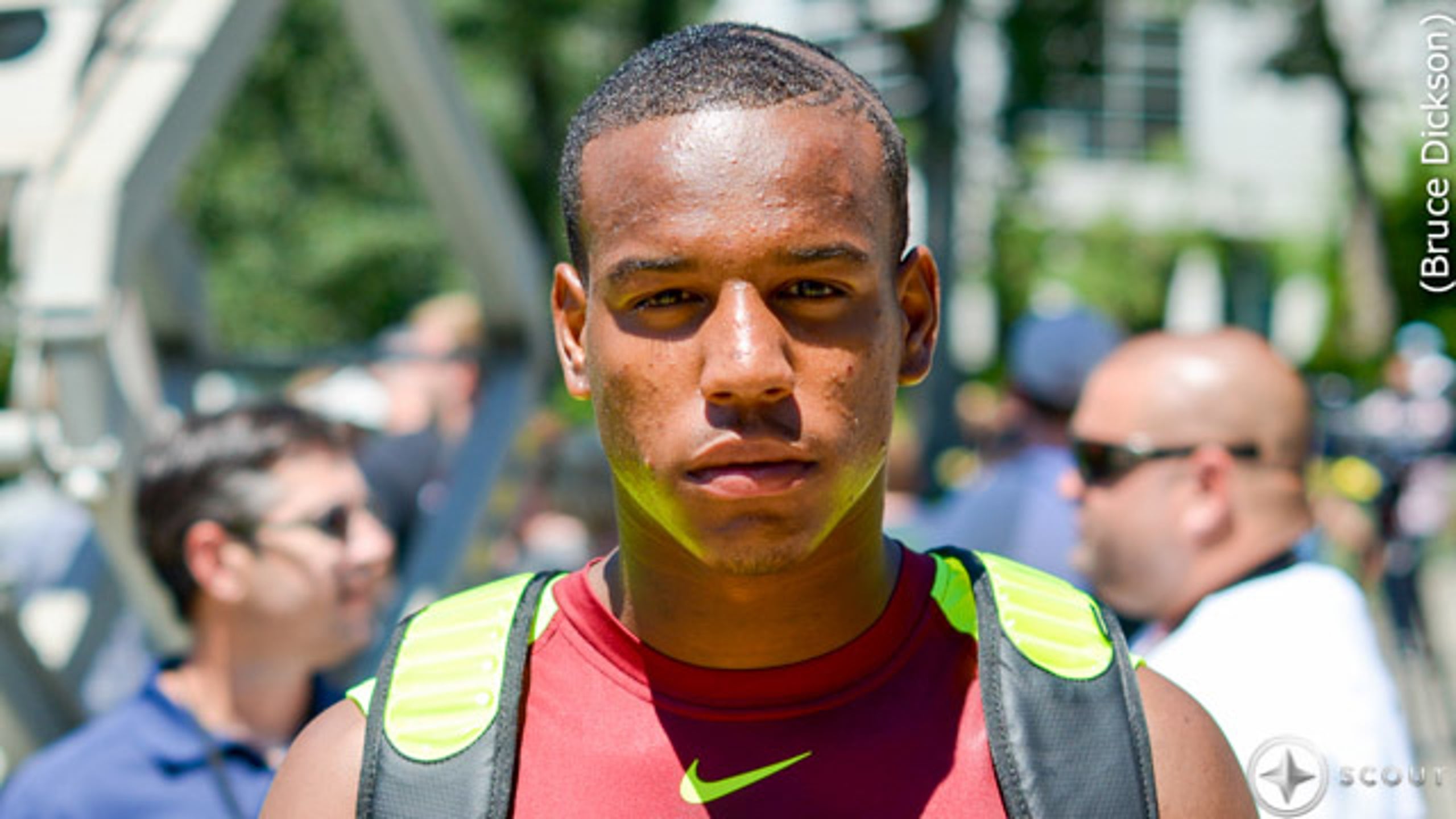 The Ultimate Southern California Team
BY foxsports • August 7, 2014
The Ultimate Teams by Scout are a regional-based team and are based not just on high school production but also on college projection and includes prospects that have played at least one season of varsity football, from the 2015, 2016 and 2017 classes.
The Southern California team includes players from south of the Grapevine all the way down to San Diego.
QB- Josh Rosen, 6-4, 210, Bellflower (Calif.) St. John Bosco- The top QB prospect in the country and one of the purest passers to come out of the SoCal area in recent memory.
RB- Malik Lovette, 5-11, 175, Redlands East Valley (Calif.)- Lovette has the ability to play running back or in the slot in college.
RB- Dominic Davis, 5-10, 180, Mission Hills (Calif.) Alemany- Davis will be the fastest football player in the state next year and is electrifying in the open field.
WR- Equanimeous St. Brown, 6-5, 205, Anaheim (Calif.) Servite-St. Brown has the size colleges covet, very soft hands and improving down field speed.
WR- Trent Irwin, 6-2, 185, Newhall (Calif.) Hart- Irwin has been one of the state's most prolific pass catchers since he was a freshman and is virtually uncoverable one on one.
TE- Kyle Penniston, 6-4, 220, Santa Ana (Calif.) Mater Dei- Penniston was hurt most of the spring but when healthy, he shows very good hands, body control and will be a serious red zone weapon.
OL- Roy Hemsley, 6-5, 270, Los Angeles (Calif.) Windward Prep-Could be best athlete in this group, still raw in some areas but upside is off the charts.
OL- Tevita Halalilo, 6-5, 340, Moreno Valley (Calif.) Rancho Verde- Halalilo is a mauler who plays tackle for Rancho Verde but will convert to guard in college.
OL- Clayton Johnston, 6-6, 280, Anaheim (Calif.) Servite- Johnston put on 40 pounds since his junior season, increased his athleticism and just keeps getting better every time we see him.
OL- Zach Robertson, 6-4, 315, Bellflower (Calif.) St. John Bosco- Robertson was hurt much of the spring but looks healthy now and should anchor a young but powerful Braves OL.
OL- Frank Martin (2016), 6-5, 295, Santa Ana (Calif.) Mater Dei- Martin has the total package of size, toughness, technique and athleticism.
DE- Rasheem Green, 6-4, 290, Gardena (Calif.) Serra- When his motor is going, there may not be a more dominant player any where in the region than Green.
DE- Breland Brandt (2016), 6-4, 215, Los Angeles (Calif.) Windward Prep- Brandt is a tremendous athlete and could end up the top overall recruit out West in the class of '16.
DT- Vaimoe Sekona, 6-5, 280, Encino (Calif.) Crespi- Sekona is a load to deal with in the middle of the line and is equally talented as an offensive tackle as well.
DT- Tevita Mounga, 6-1, 310, Vista Murrieta (Calif.)- Mounga is a prototype nose guard who can take on a double team and get up the field as a pass rusher as well.
LB- Keisean Lucier-South, 6-4.5, 215 Orange Lutheran (Calif.)- Lucier-South plays defensive end for Orange Lu and is the top pass rusher out West but will likely move to outside 'backer at the next level.
LB- John Houston, 6-3.5, 210, Gardena (Calif.) Serra- Houston has the ability to play any of the three 'backer positions and can fit in any system (4-3, 3-4) as well.
LB- Ben Humphreys, 6-2, 210, Santa Ana (Calif.) Mater Dei- Humphreys will play safety for the Monarchs but his future is as a will 'backer and you won't find anyone more instinctual than the talented athlete.
CB- Iman Marshall, 6-2, 195 LB Poly (Calif.)- Arguably the most physical corner in the nation and has improved his closing speed and athleticism as well.
CB- Dechaun Holiday, 6-2.5, 210, San Marcos (Calif.) Mission Hills- Holiday keeps getting bigger every time we see him and could move to safety but has all the skills to play corner at a very high level.
S- Marvell Tell, 6-2, 185, Encino (Calif.) Crespi- Smooth safety prospect who can cover a ton of ground, has very good cover skills and will come up and hit you.
S- Frank Buncom, 6-1.5, 190, San Diego (Calif.) St. Augustine- Plays corner for St. Augustine and has the athleticism to stay there in college but we love his upside as a ballhawking safety.
ATH- Stanley Norman, 5-1, 160, Gardena (Calif.) Serra- 'Scrappy' will start at corner and receiver for the Cavs and is one of the few players capable of playing on both sides in college as well.
K- Kevin Robledo, 6-0, 170 Westlake Village (Calif.) Westlake- Will be a three year starter and was recently selected for the Army All-American game.
P- Blake Johnson, 6-0, 190, Los Alamitos (Calif.)- Johnson is a top punter in the country who also starts for the Griffins at linebacker.
LS- Conner Kirkegaard (2016), 5-11, 195, Poway (Calif.)- Kirkegaard is not only rated the top top long snapper in the SoCal area by long snapping specialist Chris Rubio, but No. 3 in the entire country in the class of '16.
---