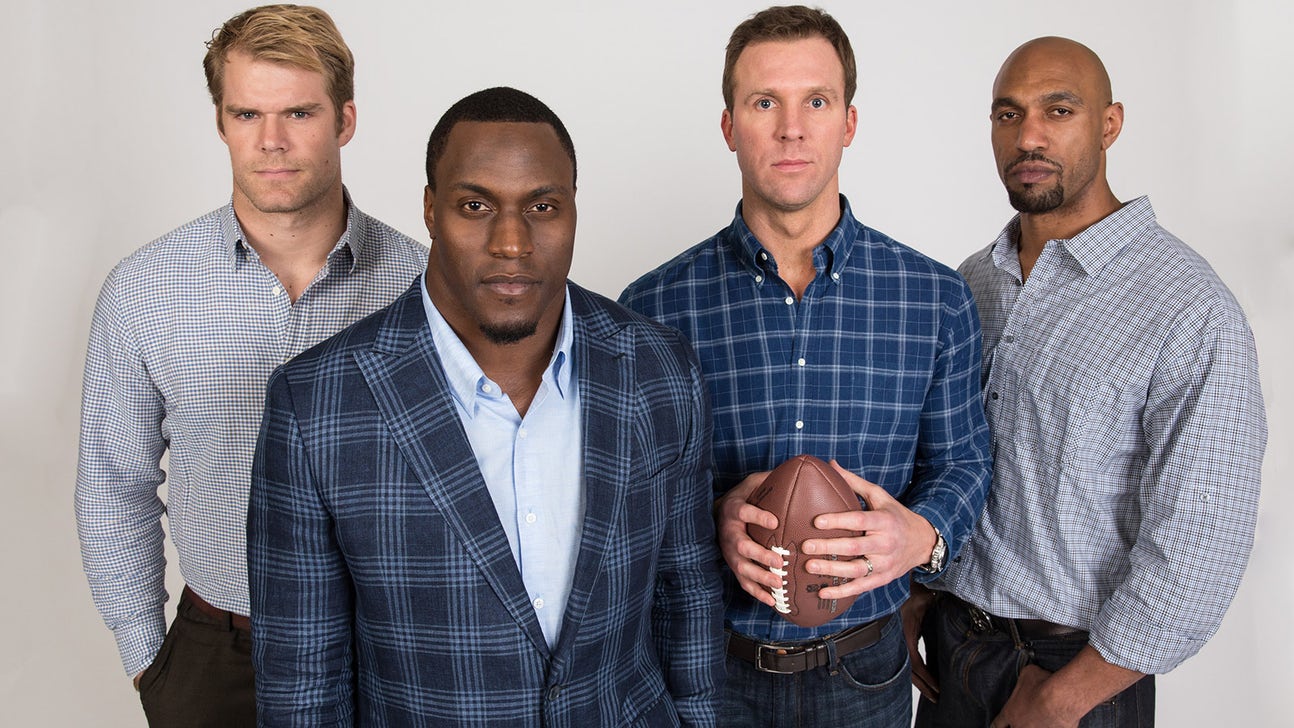 'The Panel' to premiere on FOX Sports South
Published
Mar. 21, 2014 10:45 a.m. ET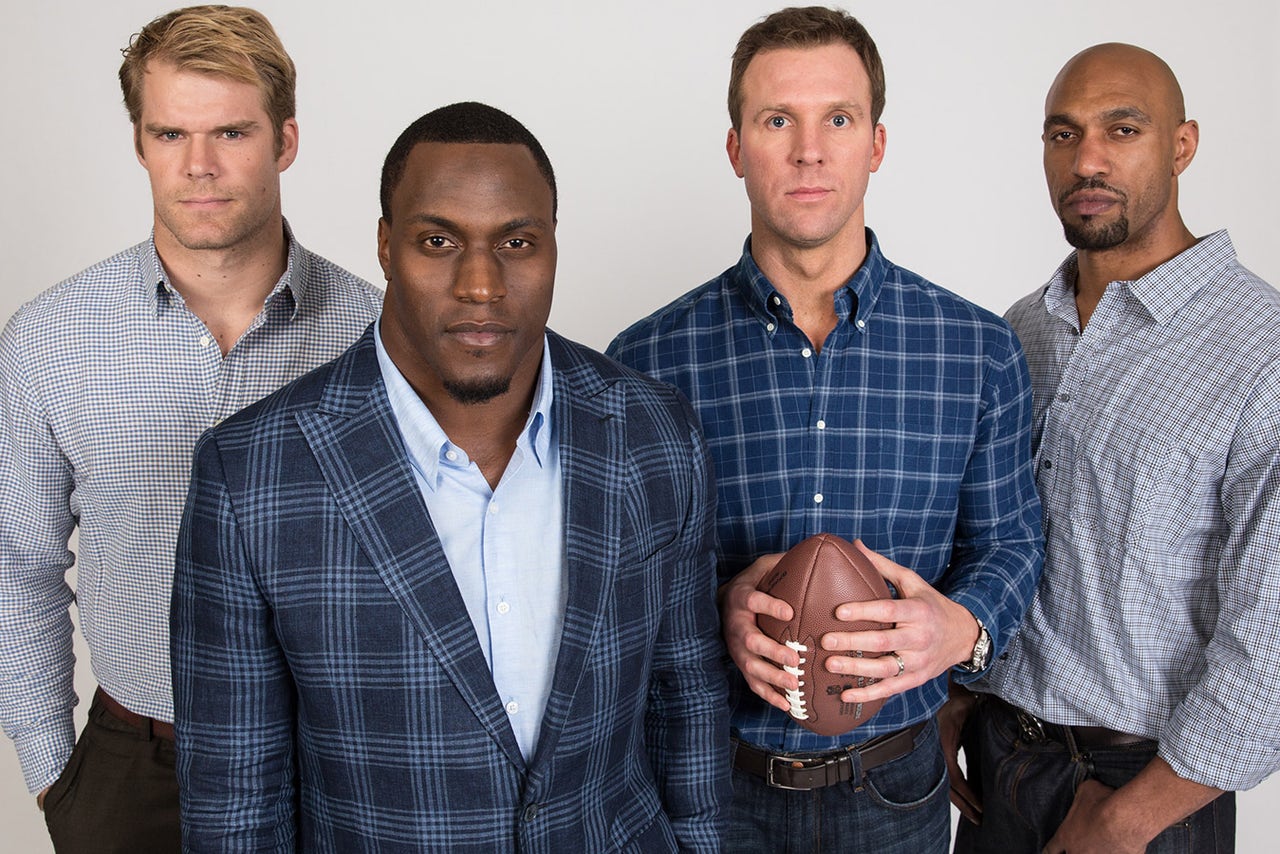 ATLANTA -- Top NFL prospects are back on the hot seat, answering tough questions from veteran pro players during season three of 'The Panel' presented by the Hyundai Equus. Four future 2014 NFL draft picks will be highlighted, including Clemson quarterback Tajh Boyd and wide receiver Sammy Watkins, LSU quarterback Zach Mettenberger, and Michigan State defensive back Darqueze Dennard.
The NFL veterans testing the preparedness of this year's prospects include current Carolina Panthers tight end Greg Olsen along with former standouts Takeo Spikes, Tim Couch, and Julian Peterson. In addition to analyzing each player's skills, The Panel also offers advice on finding success both on and off the field at the highest level of the game.
Five original shows -- including a panelists-only special episode -- will air nightly on FOX Sports South from Monday, March 24 through Friday, March 28, with a recap of episodes on Sunday, March 30.
Monday, March 24 -- 5:30 p.m. ET & 11:00 p.m. ET -- The Panel: 2014 Pro Football Draft The Panel kicks off with a special episode featuring all four panelists as they highlight each prospect, share a sneak peek of their upcoming episode, and reflect on their own draft day experiences.
Tuesday, March 25: 6:00 p.m. ET & 11:00 p.m. ET -- The Panel: Tajh Boyd Boyd, the ACC record-holder at Clemson with 107 touchdown passes in a career, is the 11th-ranked quarterback in the 2014 NFL Draft by Scout.com. He led the Tigers to a win over Ohio State in the 2014 Orange Bowl.
Wednesday, March 26: 6:00 p.m. ET & 11:00 p.m. ET -- The Panel: Sammy Watkins Watkins, a three-time first-team All-American, finished his career at Clemson with over 3,300 yards receiving. He is Scout.com's fourth-ranked player and top wide receiver in the 2014 NFL Draft.
Thursday, March 27: 6:00 p.m. ET & 11:00 p.m. ET -- The Panel: Darqueze Dennard Dennard, a unanimous first-team All-American and the Jim Thorpe Award winner as the nation's best defensive back, is the 15th-ranked player from MSU and a top defensive back in the 2014 NFL Draft by Scout.com.
Friday, March 28: 6:00 p.m. ET & 11:00 p.m. ET -- The Panel: Zach Mettenberger Mettenberger, a two-year starter at LSU, finished with over 3,000 yards passing and threw for 22 touchdowns in 2013 before tearing his ACL in the final regular-season game. He is the eighth-ranked quarterback in the NFL Draft by Scout.com.
Sunday, March 30: 9:00 p.m. ET -- 11:00 p.m. 9:00 p.m. ET The Panel: Zach Mettenberger 9:30 p.m. ET The Panel: Tajh Boyd 10:00 p.m. ET The Panel: Sammy Watkins 10:30 p.m. ET The Panel: Darqueze Dennard
Tim Couch (@timcouchtv) -- Former University of Kentucky All-American quarterback and first overall pick in the 1999 NFL Draft by the Cleveland Browns.
Greg Olsen (@gregolsen82) -- Current Carolina Panthers tight end and 2007 first round draft pick from the University of Miami.
Julian Peterson (@jupeterson98) -- Former NFL Pro Bowl linebacker and 2000 first round draft pick from Michigan State.
Takeo Spikes (@takeospikes51) -- Former NFL All-Pro linebacker and 13th overall draft pick in 1998 from Auburn University.
In addition to FOX Sports South, select episodes of The Panel will be available via FOX Sports Networks to more than 50 million households across the country, including FOX College Sports, FOX Sports Arizona, FOX Sports Detroit, FOX Sports North and FOX Sports Southwest; check local listings for air times.
The FOX Sports regional networks serving the Southeast -- FOX Sports South, FOX Sports Tennessee, FOX Sports Carolinas and SportSouth -- collectively reach more 13 million cable and satellite households in seven states across the Southeast. They are the television home of the Atlanta Braves, Atlanta Dream, Atlanta Hawks, Carolina Hurricanes, Charlotte Bobcats, Memphis Grizzlies, Nashville Predators, Cincinnati Reds, Indiana Pacers, New Orleans Pelicans, and St. Louis Cardinals, as well as the Atlantic Coast Conference, Conference USA, Southeastern Conference, and Big 12 Conference, and offer expanded coverage of the University of Kentucky, University of South Carolina and University of Tennessee. Combined, the four networks produce more than 800 live local events and televise more than 1400 live local events each year. For more information, please visit FOXSportsSouth.com, FOXSportsTennessee.com, and FOXSportsCarolinas.com.
---