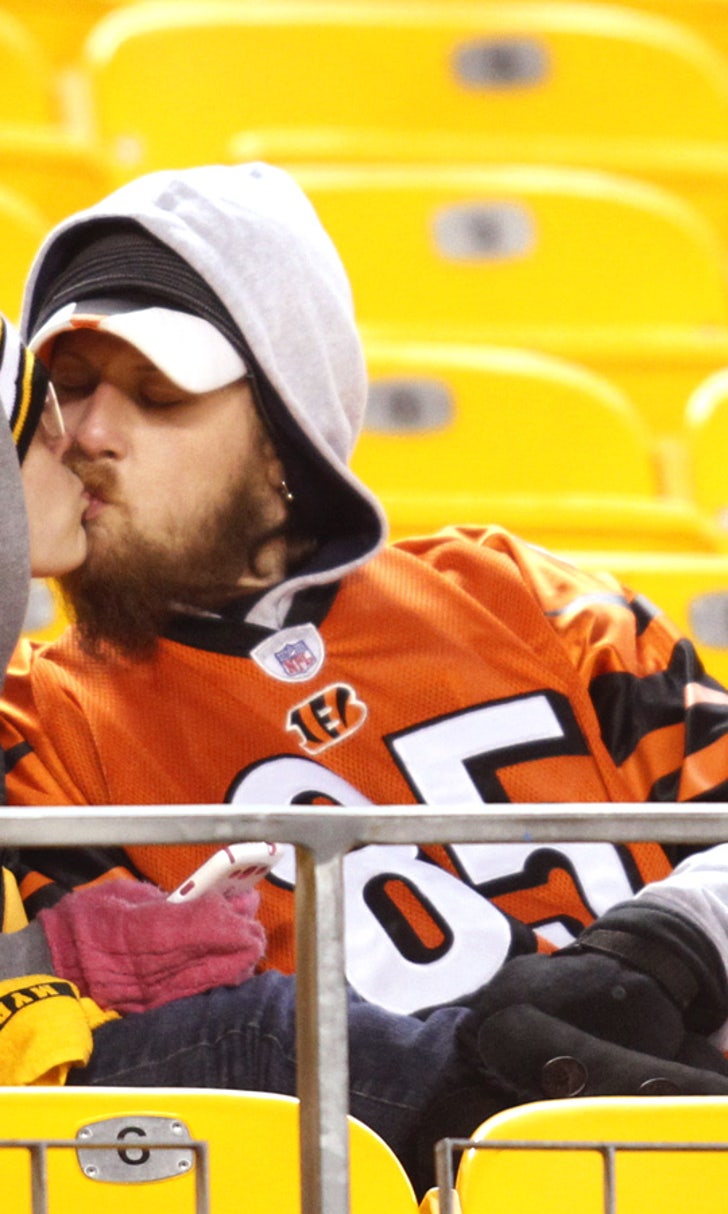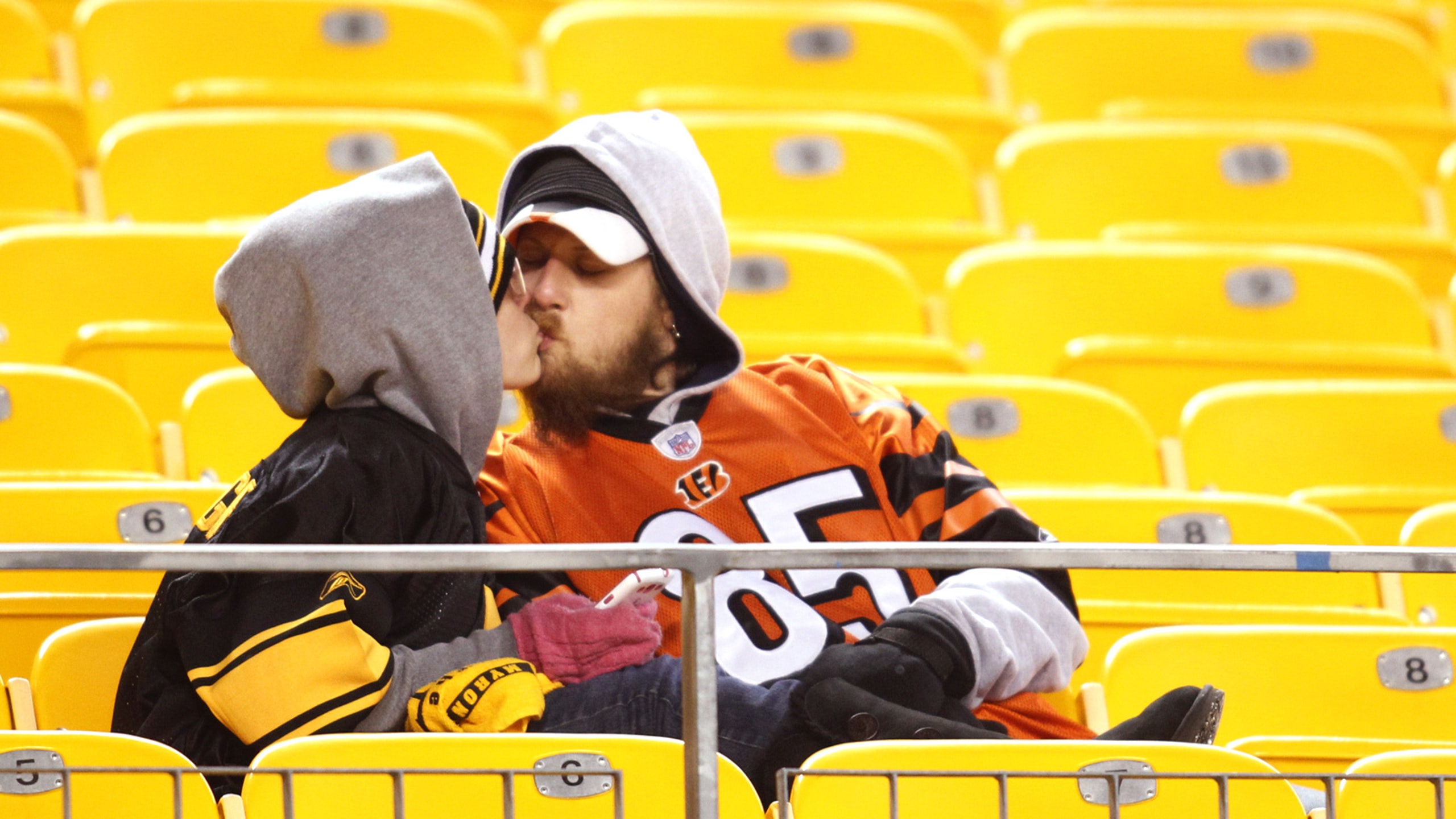 The most romantic photo from NFL Week 15 ... and the least romantic photo from NFL Week 15
BY foxsports • December 15, 2013
Young love.
There's nothing like it. There's nothing that can get in the way of it. Not even football.
Check out the couple above. One is a Steelers fan. One is a Bengals fan. They shared a tender moment before their favorite teams squared off in Sunday night's game in Pittsburgh.
Two football fans acting like normal, well-behaved humans.
Now let's compare those to love birds to the the couple in the photo below. Granted, we don't know if they're a couple or not. Maybe they're just friends. Or brother and sister. No clue either way.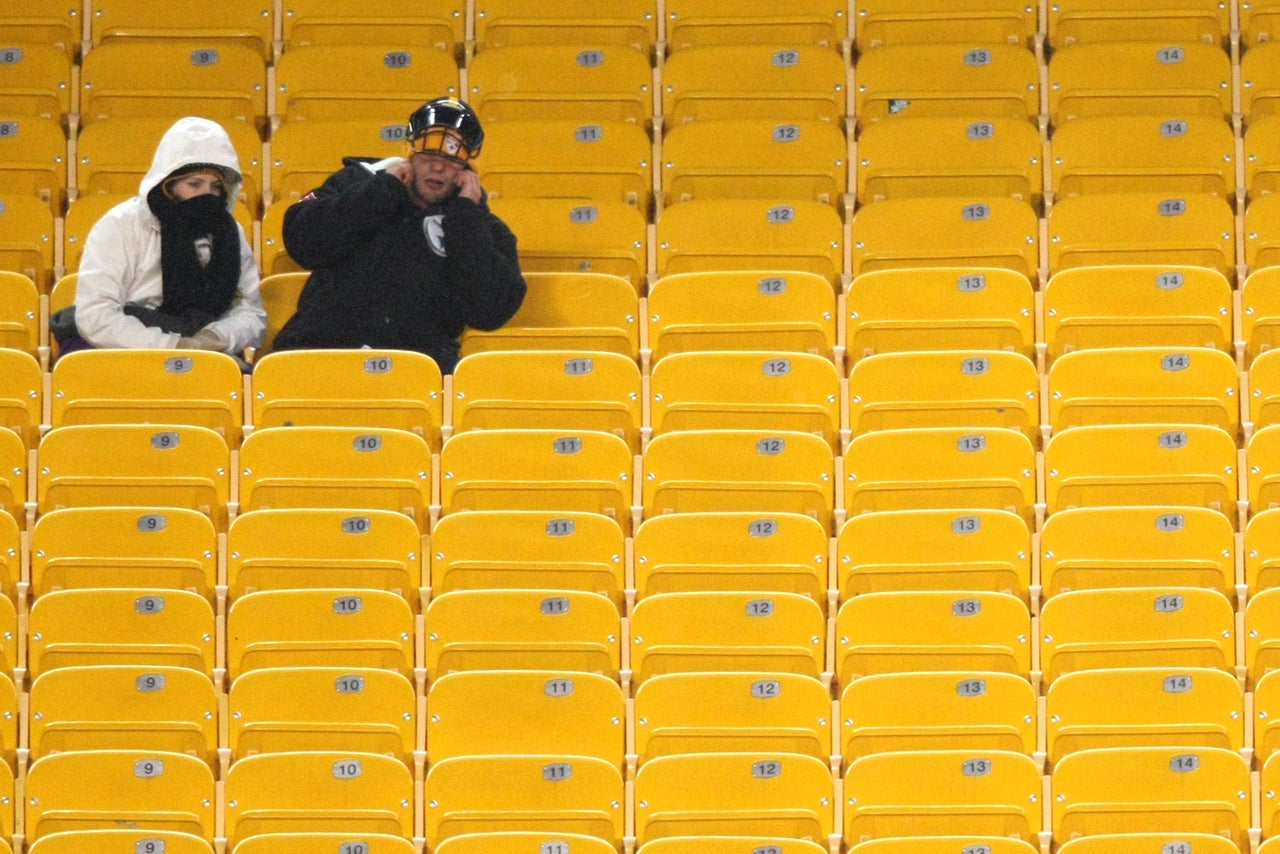 But look at them: Not only is the guy on the phone while the girl sits there freezing, but he even has a finger in his ear just in case she starts making noise while he's talking to his buddy about the Steelers (guessing on the subject matter, but I'm pretty certain it has something to do with the Steelers).
Aren't they sweet?
---