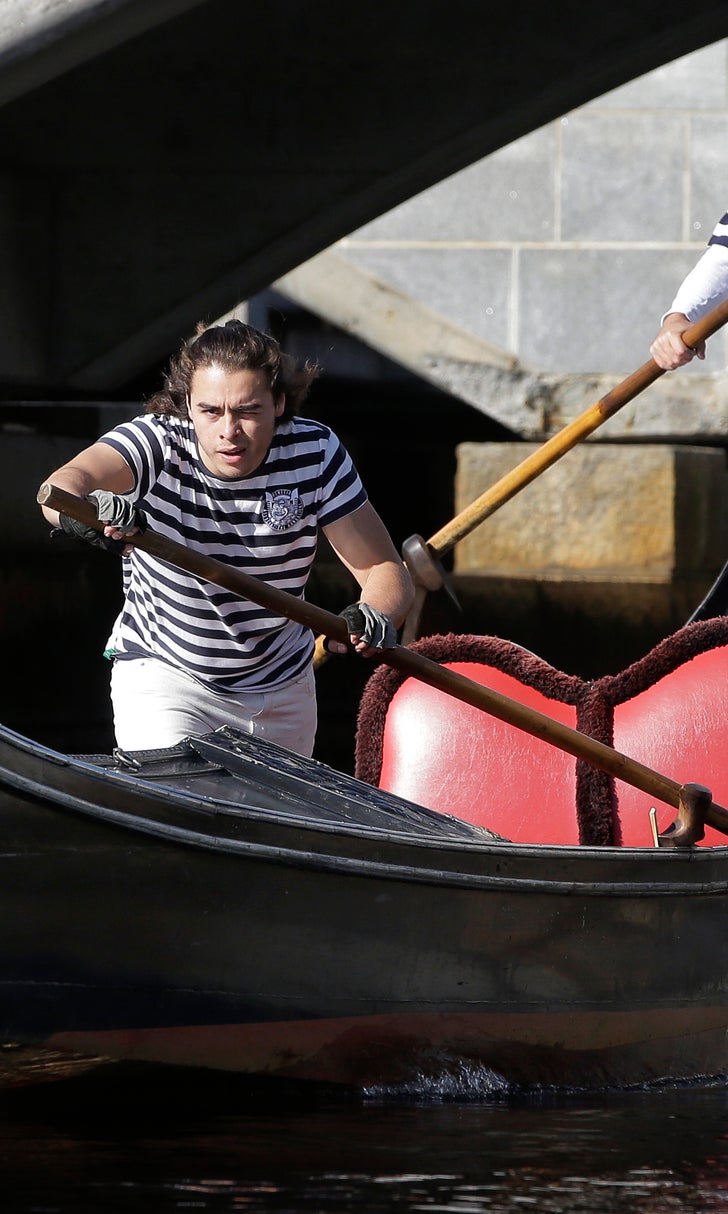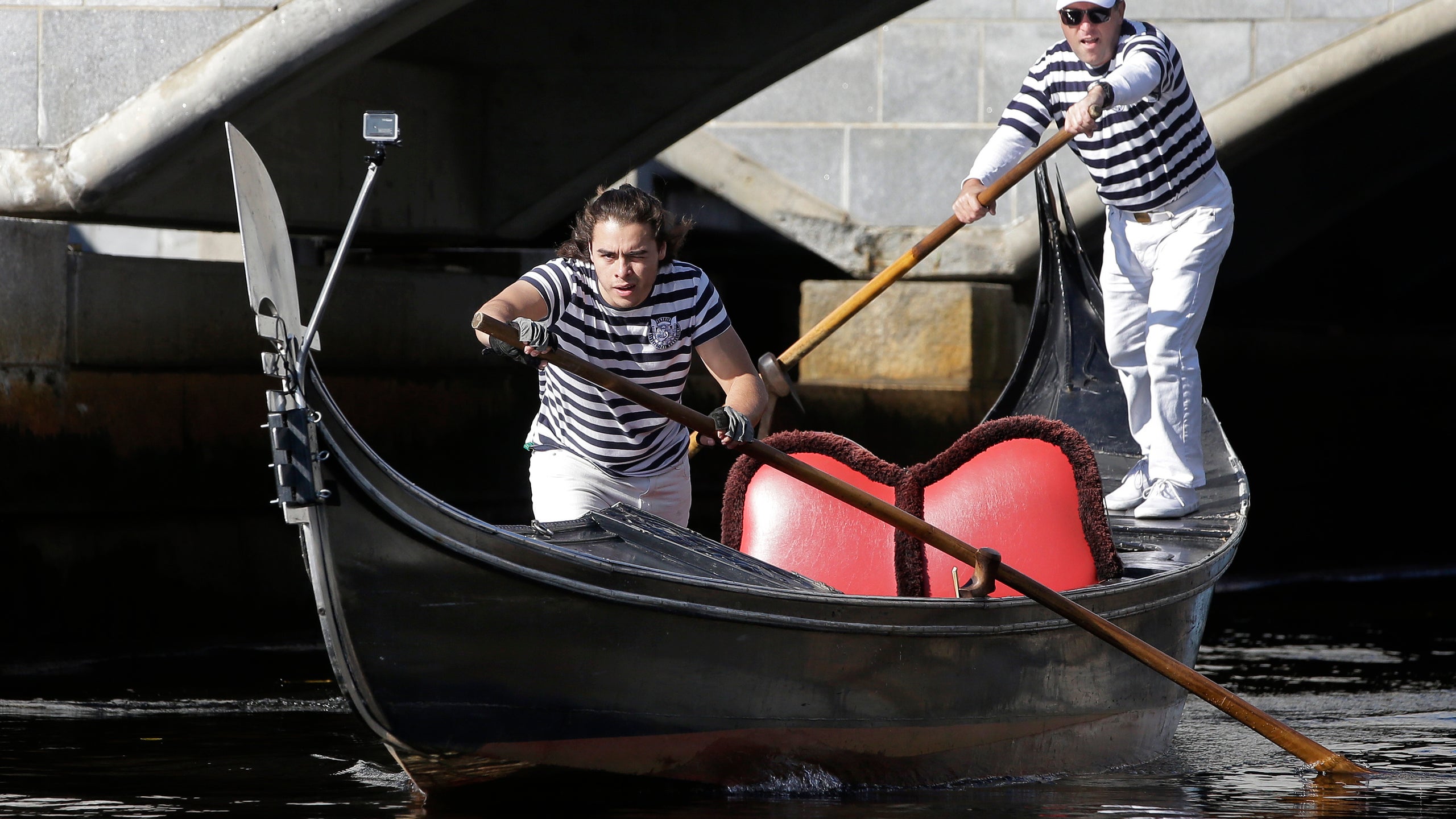 The Latest: Venetian-style gondoliers race in contest
November 11, 2018
PROVIDENCE, R.I. (AP) — The Latest on the U.S. Gondola Nationals, a convention for gondoliers in Providence (all times local):
4:33 p.m.
Gondoliers from across the country showed off their skills this weekend on the Providence River.
The U.S. Gondola Nationals, a convention for the small community of gondoliers, began Friday and was wrapping up Sunday with races and an awards presentation.
Matthew "Marcello" Haynes, owner of La Gondola Providence, says the competition including solo and tandem races went well though less than ideal weather conditions kept crowds along the river a little smaller than organizers had hoped.
Haynes held the first U.S. Gondola Nationals in Providence in 2012. That's believed to be the first organized gondola race in the United States.
A gondolier who attended was inspired to hold the convention the following year in Huntington Beach, California, and it turned into an annual gathering.
Haynes estimates there are 100 gondoliers nationwide, at most. About 30 competed in Providence.
---