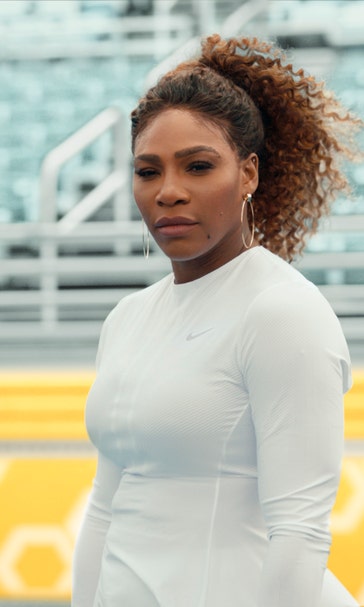 The Latest: Super Bowl ads put strong women at the center
February 3, 2019
NEW YORK (AP) — The Latest on the ads of the Super Bowl (all times EST):
10:15 p.m.
The Washington Post is debuting its first Super Bowl commercial, highlighting the often-dangerous work journalists do.
The ad, narrated by Tom Hanks, features journalists who have been killed or disappeared.
They include Jamal Khashoggi, a Washington Post columnist who wrote critically about the Saudi crown prince. Khashoggi was killed in the Saudi Arabian consulate in Istanbul in October. Also featured were Austin Tice, a freelance reporter missing in Syria for six years, and Marie Colvin, a Sunday Times correspondent who was killed in Syria.
In a memo to Post employees last week, publisher Fred Ryan said the newspaper felt "this is the right moment, at the right venue, to present this important message to the large audience of Americans and international viewers."
The spot ended with the Post's slogan, "Democracy Dies in Darkness."
9:30 p.m.
Microsoft is tugging at the heartstrings of Super Bowl viewers to highlight its efforts to make technology more accessible to people with disabilities.
A child in Microsoft's Super Bowl commercial talks excitedly about the fun of using an adaptive Xbox controller designed for players with mobility limitations.
Microsoft last year introduced the $99 controller for gamers who struggle with the thumb-sticks and tiny buttons on conventional controllers. It can rest on a person's lap or connect to a wheelchair and uses two large, disc-shaped buttons.
It's unusual for tech companies to build gadgets for such a tiny market, but the company under CEO Satya Nadella has made designing accessible products a priority.
Microsoft also highlighted accessibility in a 2015 Super Bowl ad about a boy with prosthetic legs, narrated by rapper Common voicing Nadella speeches.
---