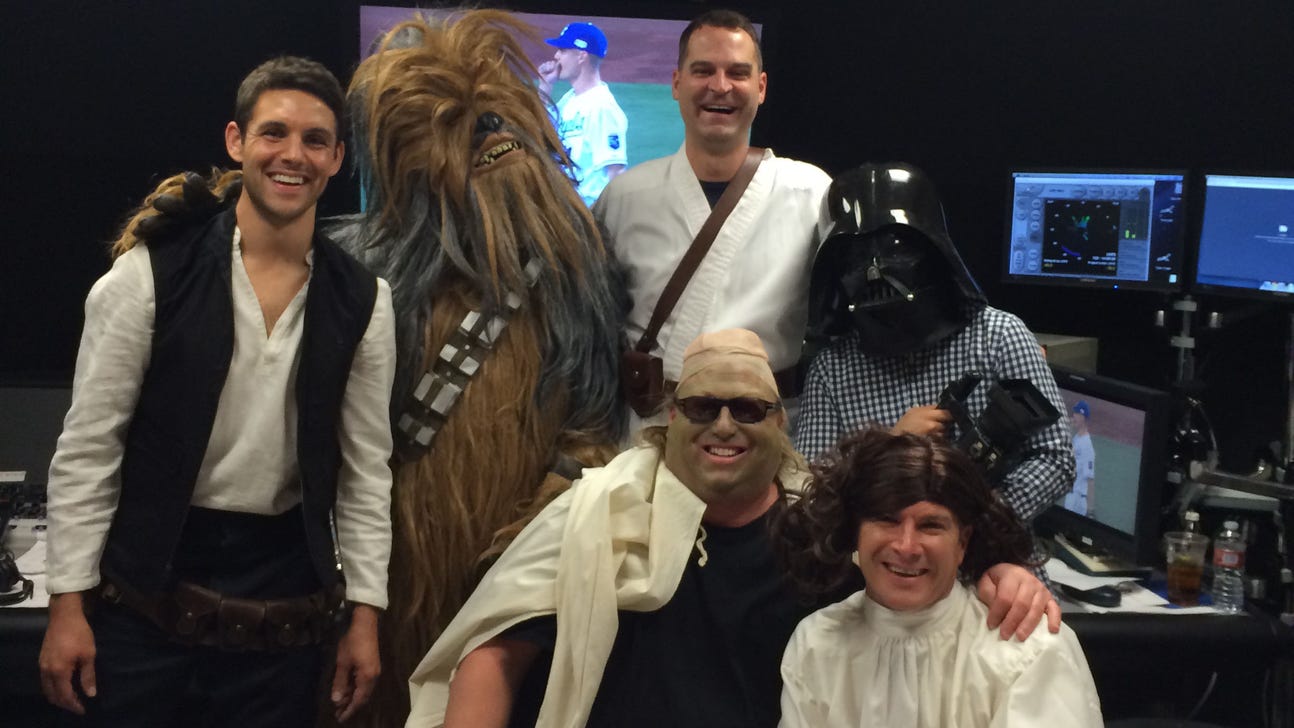 The Jay and Dan Podcast: Episode 43 - The Halloween Special with CJ Nitkowski
Updated
Mar. 4, 2020 2:39 p.m. ET

It's baaaaaack!  Another classic volume of the Halloween podcast!
Jay, Dan and gang the go full Star Wars get up for the occasion, and are joined by CJ Nitkowski. They get a glimpse at baseball in Korea, life with the Yankees and crushes on Princess Leia.  Dan gets his wish, as CJ takes him inside the mind of a big league pitcher.
Also, it was bound to happen, look out for the cartoon version of Toolsy, sure to be a hit!  Well...you be the judge of that.
And may the Force of this podcast be with you!
---