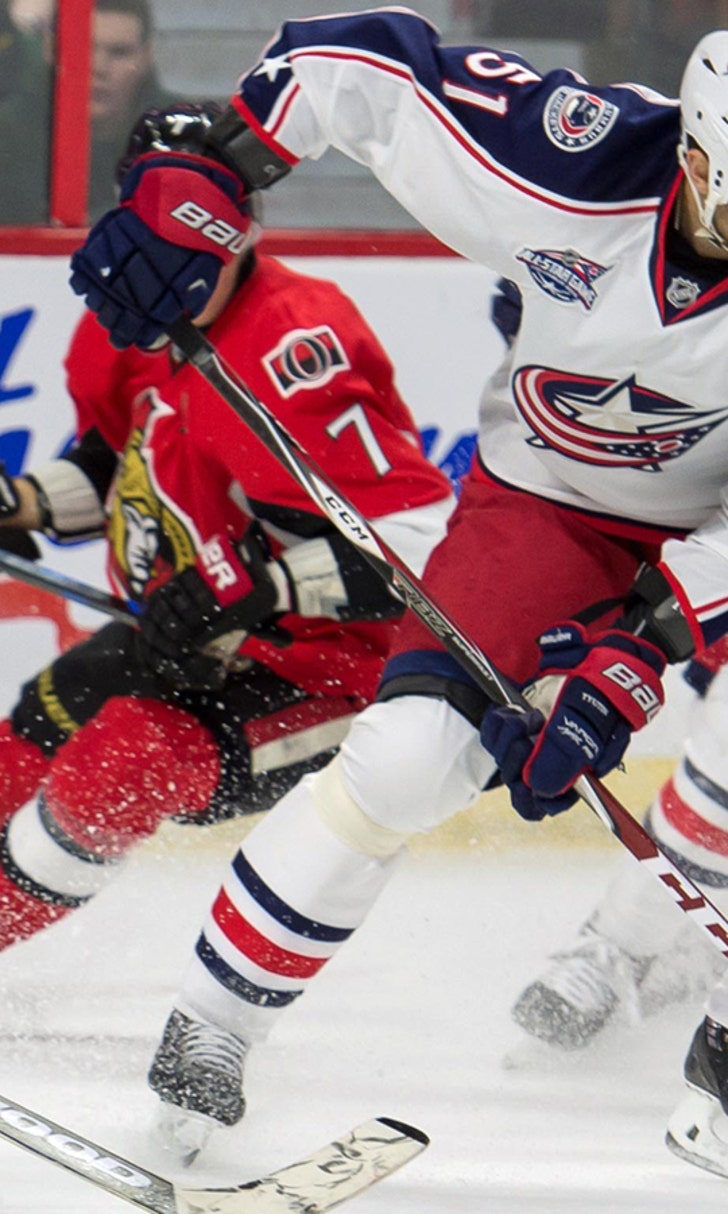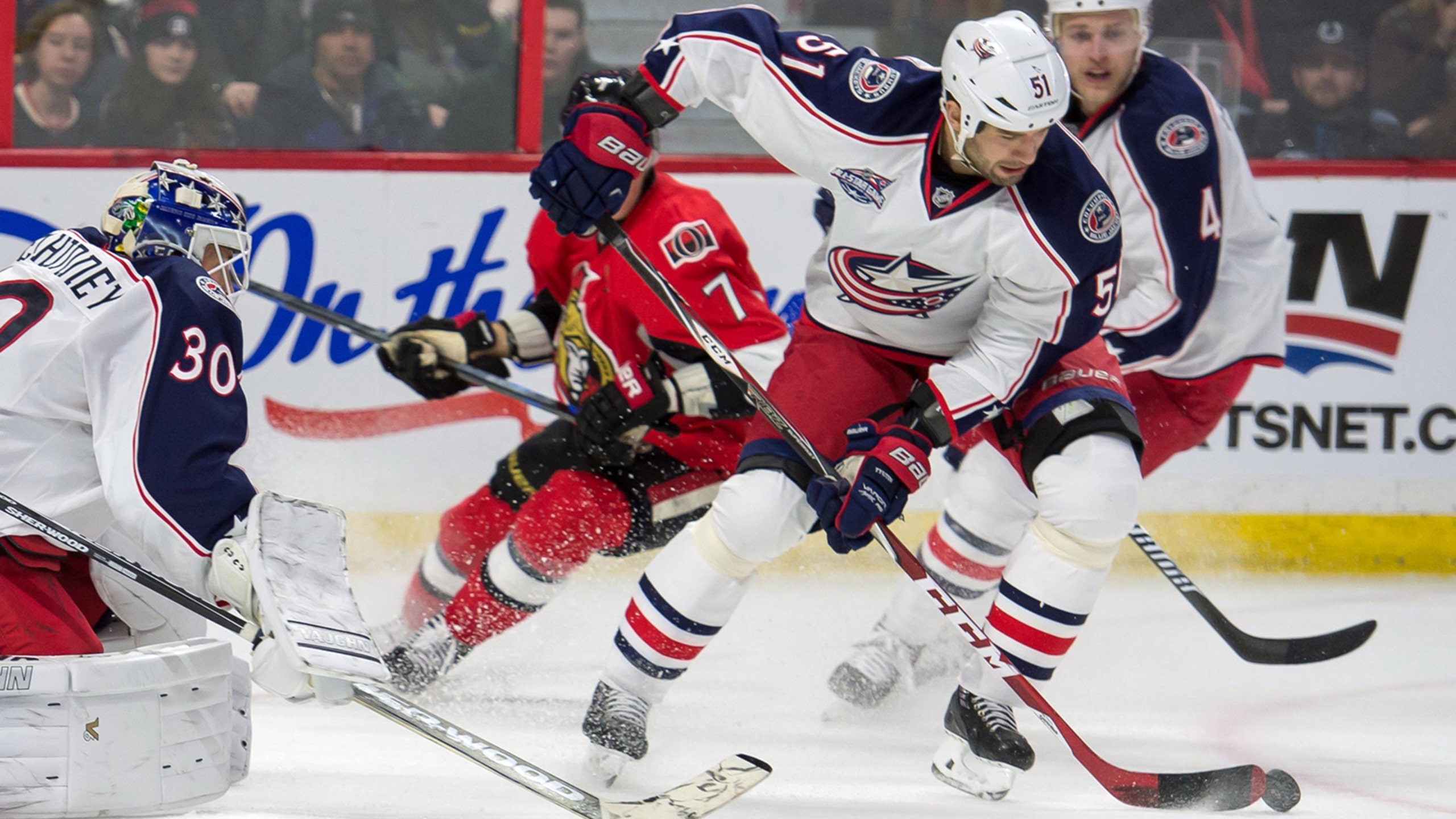 The Blue Jackets are finding a way to win
BY foxsports • February 8, 2015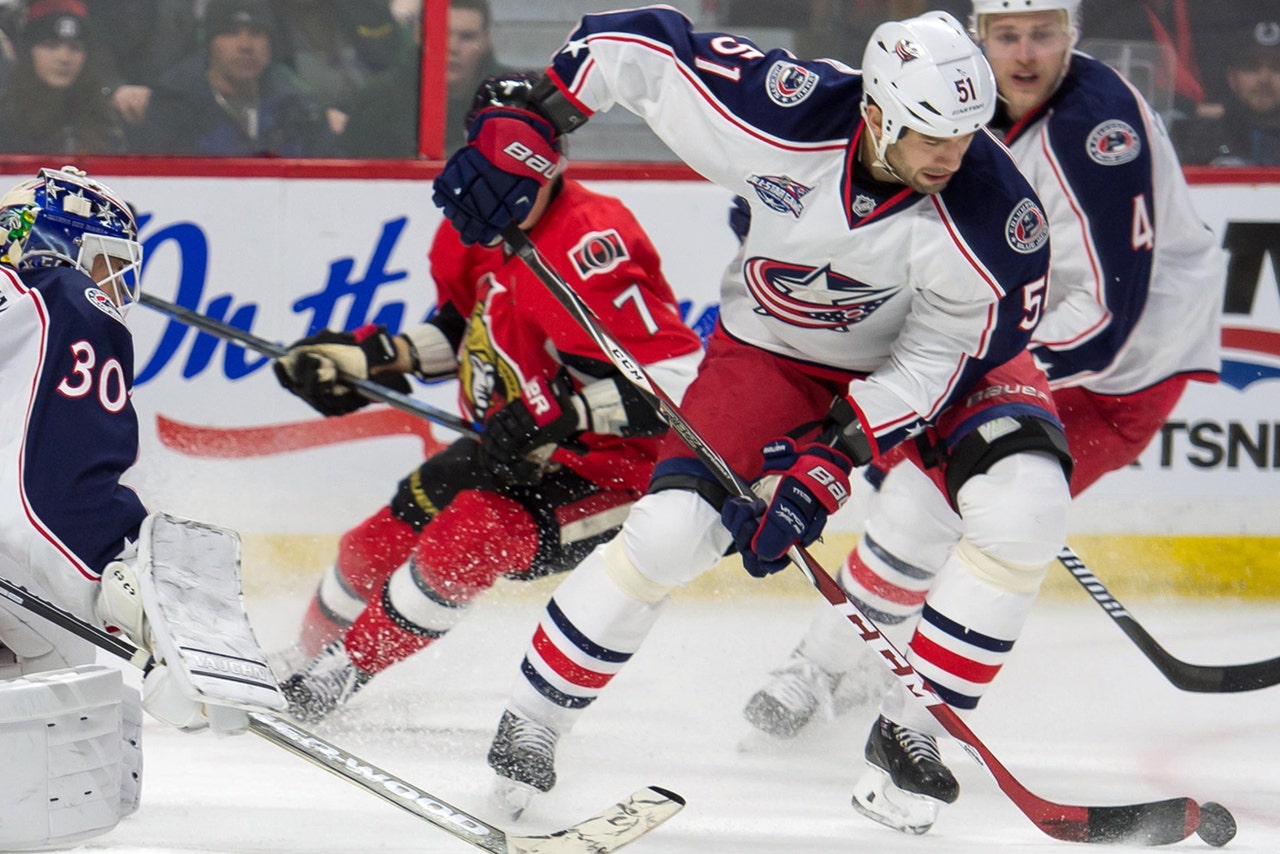 Over the last 120 minutes of hockey, the Blue Jackets opened the floodgates for 11 goals and played to their identity for a majority of those two games. With their backs against the playoff wall, they're starting to play as a cohesive unit on the ice.
"We found a way to win a hockey game," said Todd Richards on Saturday evening. "Tough circumstances to get up here coming off an emotional win (Friday) night. There were some things I didn't like in what we did, but we found a way to win a hockey game."
This is what good, mature teams do. They don't make excuses for losses or shortcomings in their game. They always strive to be better, to continually improve on their path to positive consistency.
Columbus is learning this lesson. Granted, they aren't learning this as quickly as most would have hoped. But, they have shown flashes this season (and last year, too) that they know how to be successful. These are the "growing pains" that every good team goes through. It's not always pleasant, and at times will leave you with the feeling that they're taking a step back. But it is part and parcel of the process of becoming a winner.
There is no all-encompassing reason the Blue Jackets have struggled this season. As of Sunday, they had lost 324 man games due to injury. Is this an excuse for poor play? No, but it is a contributing factor to the way the season played out for them. It cannot be ignored how having that many players out of the lineup throughout the season affects the chemistry of line combinations.
The most recent players to go down with injury are defensemen Ryan Murray with a high-ankle sprain (out 4-6 weeks) and James Wisniewski (lower-body injury) both suffered in Friday night's 7-1 victory over St. Louis.
After a 4-6-0 start, they won just two games in the month of November. They followed this low point by going on a seven-game winning streak and finishing December 10-1-1. January was a bit of a let-down after the previous month's success, going 5-8-0 to start the new year. They've opened February at 2-1-0 with just 31 games remaining.
They currently reside 14 points out of the wild card playoff race and even further back in the Metropolitan Division.
And while most thoughts have already turned to where the Blue Jackets will end up in the draft order, the players haven't given up hope. They know this has been a bad year for them and the mighty hole they have to climb out of is a daunting task. They freely admit that they put themselves in this position and know that it's up to them to remedy that fact.
Throwing-in the towel on the season is abhorrent to these guys. Their pride will not let them give up. The frustration they feel cuts much deeper than the disappointment of being eliminated from the playoffs one year ago.
Maybe this season is the catalyst moving forward to eliminate slow, rollercoaster starts to their seasons. They have faced many different kinds of adversity this year. At this point, they need to channel that disappointing feeling and finish the season as strong as they can. Learn from this and remember this feeling, striving to never repeat it. Maturity comes at a price, but is worth the pain it comes with.
It's time for the Blue Jackets to take the next step.
The Blue Jackets host the Los Angeles Kings Monday at 7 p.m. with the FOX Sports Ohio pregame show "Blue Jackets LIVE" commencing at 6:30 p.m.
---