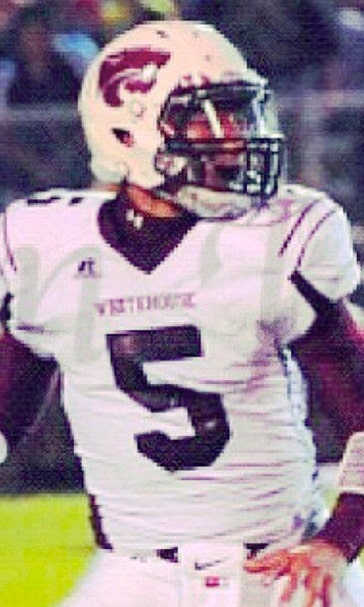 Texas Tech's 'once-in-a-lifetime' QB might be next sports superstar
January 12, 2020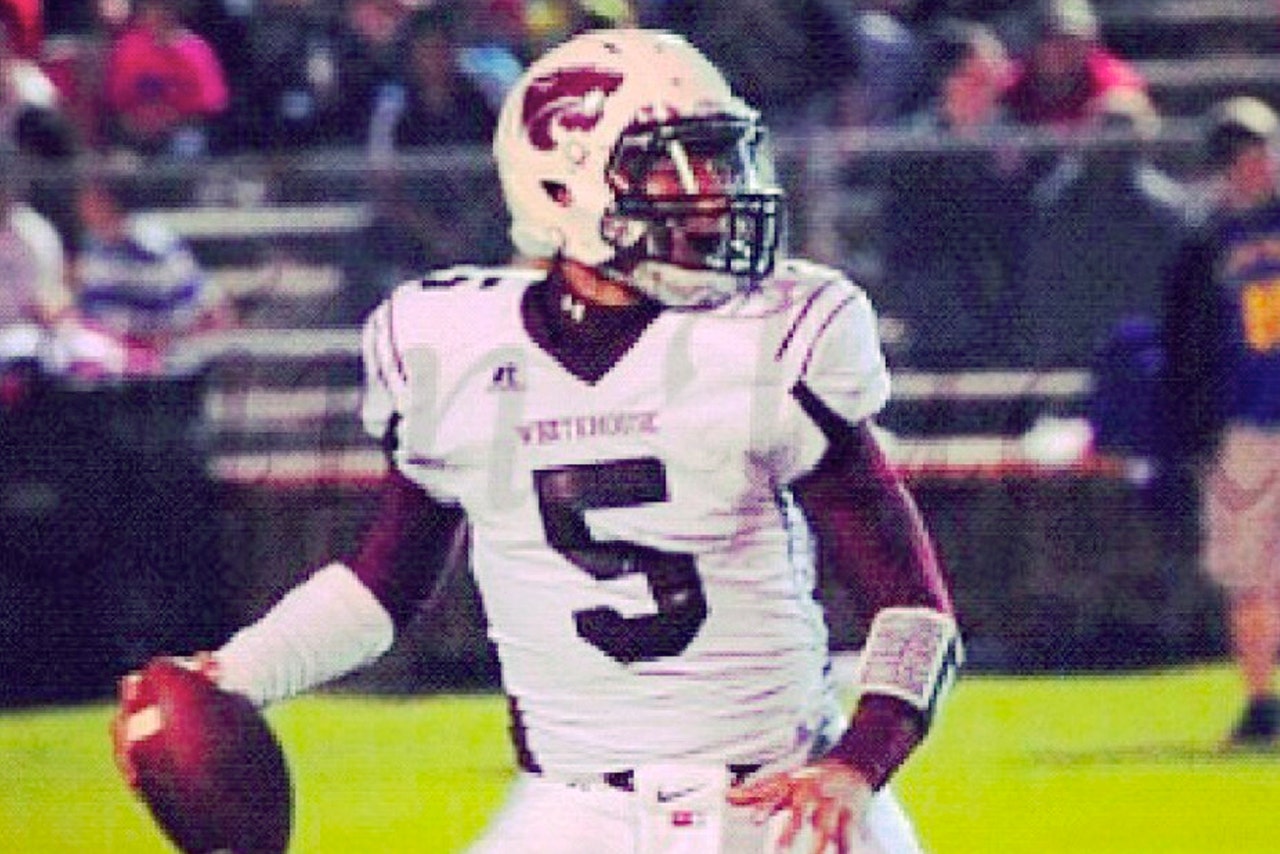 Kliff Kingsbury might not be the biggest star at Texas Tech much longer.

Four-star dual-threat quarterback Patrick Mahomes Jr. will join the Red Raiders this summer, but his talents go beyond the football field.

The 6-foot-2, 200-pounder was a three-sport star at his high school in Whitehouse, Texas.

There have been dozens of multi-sport athletes, including Heisman Trophy-winning Florida State quarterback Jameis Winston, but many in Texas believe Mahomes is the next big thing.

"He's once-in-a-lifetime talent," Whitehouse High School baseball coach Derrick Jenkins told MaxPreps. "He's a once-in-a-lifetime kid."

That's not surprising for someone who's the son of a former Major League pitcher, Pat Mahomes.

He was named the 2013 AP Texas State Football Player of the Year after passing for 4,619 yards, rushing for 940 yards, and accounting for 65 total touchdowns.

On the baseball diamond, he tossed a no-hitter last March. But his skills aren't limited to pitching.

"He can do pretty much anything he wants to do on the baseball field," Jenkins said. "Plus he's the smartest baseball player I've ever coached."




On the basketball court, he averaged 19.9 points, 6.7 rebounds, and 3.4 assists per game last season.

"It's his third sport, but if he focused on it, there's no doubt he could be a Division I basketball player," Whitehouse athletic director Richard Peacock told MaxPreps. "In 38 years in the business, I've seen a lot of great athletes, but he's as good as I've ever seen."

Mahomes would like to continue to play all three sports, but he's going to focus on just two.

"I just love to compete," he said. "I'm definitely going to miss playing basketball."

The Red Raiders are thin at quarterback despite having a solid starter in sophomore Davis Webb. But the bench could be getting deep in the near future as Mahomes isn't the only highly touted signal-caller Kingsbury has been able to lure to Texas Tech.

Five-star 2015 prospect Jarrett Stidham has already made a strong verbal commitment to the Red Raiders.

Regardless, Kingsbury is hoping Mahomes sticks to football even though baseball scouts have already shown serious interest.

"I really think he's just scratching the surface with the time he played different sports throughout the year," Kingsbury said on National Signing Day in February. "We'll see how it shakes out. He wants to come to college, but you never know how the money is going to be."




For now at least, Mahomes is committed to showing what he can do at Texas Tech.

"I know now right at this moment my plan is to play quarterback and play and pitch at Texas Tech," he told MaxPreps. "I look forward to that. But there's still a lot of talk and possibilities. I have to remain open."
---