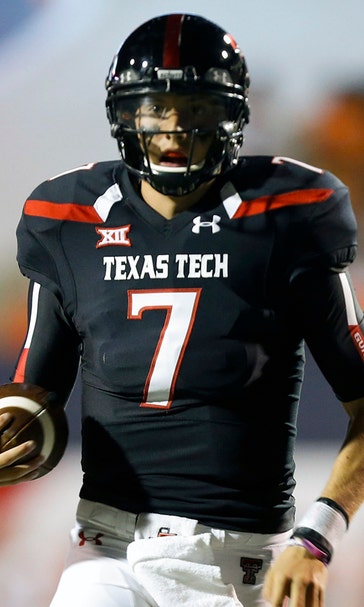 Texas Tech scores late, holds off UTEP
September 7, 2014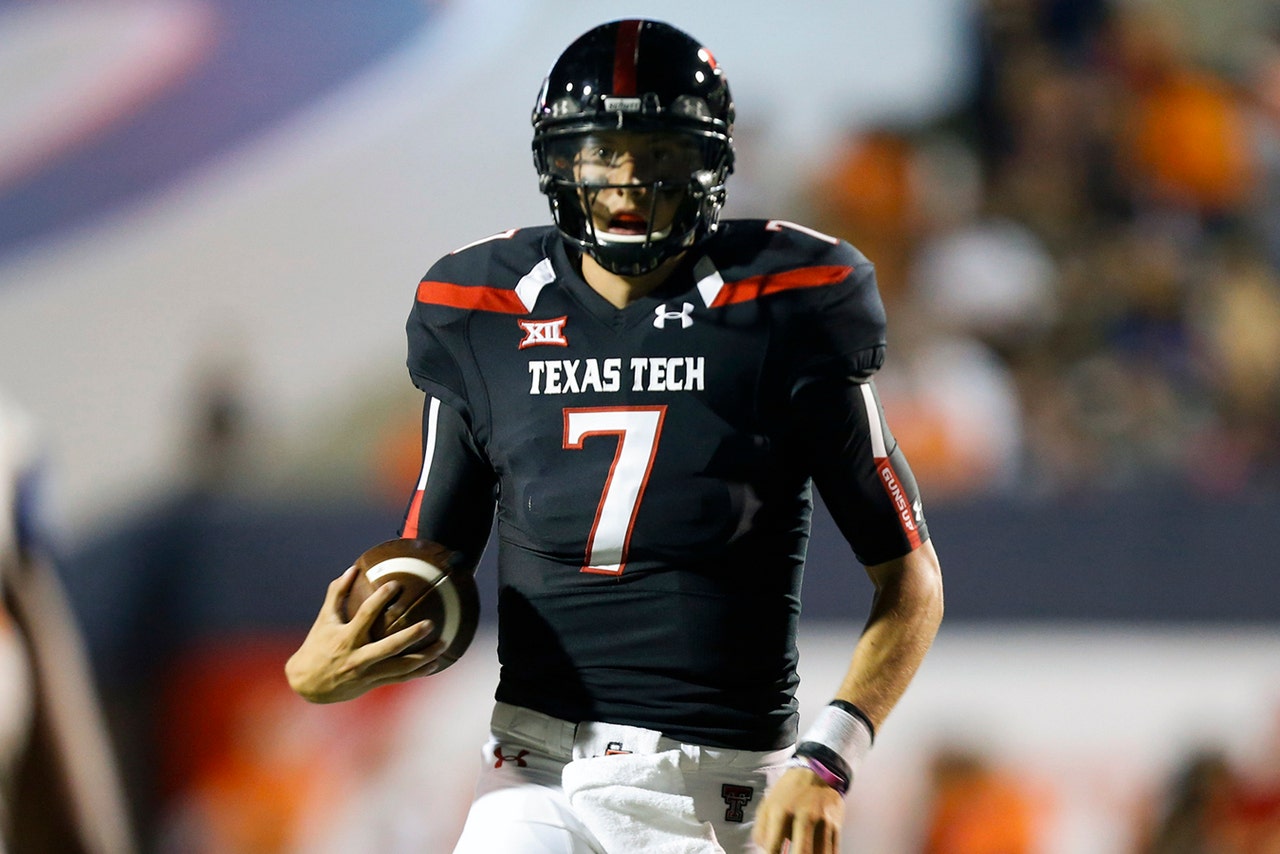 EL PASO, Texas (AP) - Davis Webb threw three touchdown passes to Bradley Marquez to help lift Texas Tech to a 30-26 victory over Texas-El Paso Saturday night.
UTEP (1-1) led 6-0 early in the game, but the Red Raiders (2-0) fought back for a 16-13 halftime lead.
Tech pushed its lead to 23-13 on a 13-yard scoring pass from Webb to Marquez in the third, but the Miners hung tough.
UTEP answered with a 24-yard touchdown run from Jeremiah Laufasa that cut Tech's lead to 23-19 at the end of the third quarter.
A 9-yard scoring run by Aaron Jones at 5:05 put UTEP back in front at 26-23. Jones ran for 151 yards.
The Red Raiders turned to their passing game and another hookup from Webb to Marquez. This time, the two connected on a 9-yard touchdown and Ryan Bustin's extra point put Tech ahead to stay at 30-26.
The key plays on that drive, which covered 75 yards in seven plays, were carries of 20 and 24 yards by Justin Stockton. Stockton led Tech with 139 yards on just eight carries, including a 75-yarder for a touchdown in the second quarter.
Still, UTEP wasn't done. Autrey Golden of the Miners returned the ensuing kickoff 52 yards. After a 15-yard facemask penalty was tacked on, UTEP had the ball on the Tech 33-yard line with 2:23 still to play.
Tech responded though, and this time it was the Raiders' defense that answered the bell, limiting UTEP to 4 yards on four plays and forcing the Miners to turn the ball over on downs. UTEP's final play, a fourth-and-6 from the Tech 29-yard line, fell incomplete.
From there, Tech kneeled out the final 1:23 to wrap up the victory.
UTEP came out strong, holding Tech to a three-and-out on the game's opening possession and then marching 72 yards in 11 plays to take a 3-0 lead. Mattox converted the field goal from 22 yards out at 9:44.
Tech finally got into gear offensively two series later, but after rolling up three consecutive first-down plays Deandre Washington fumbled at the end of a 9-yard carry. Jameel Irving recovered for UTEP at the Miner 16-yard line.
---