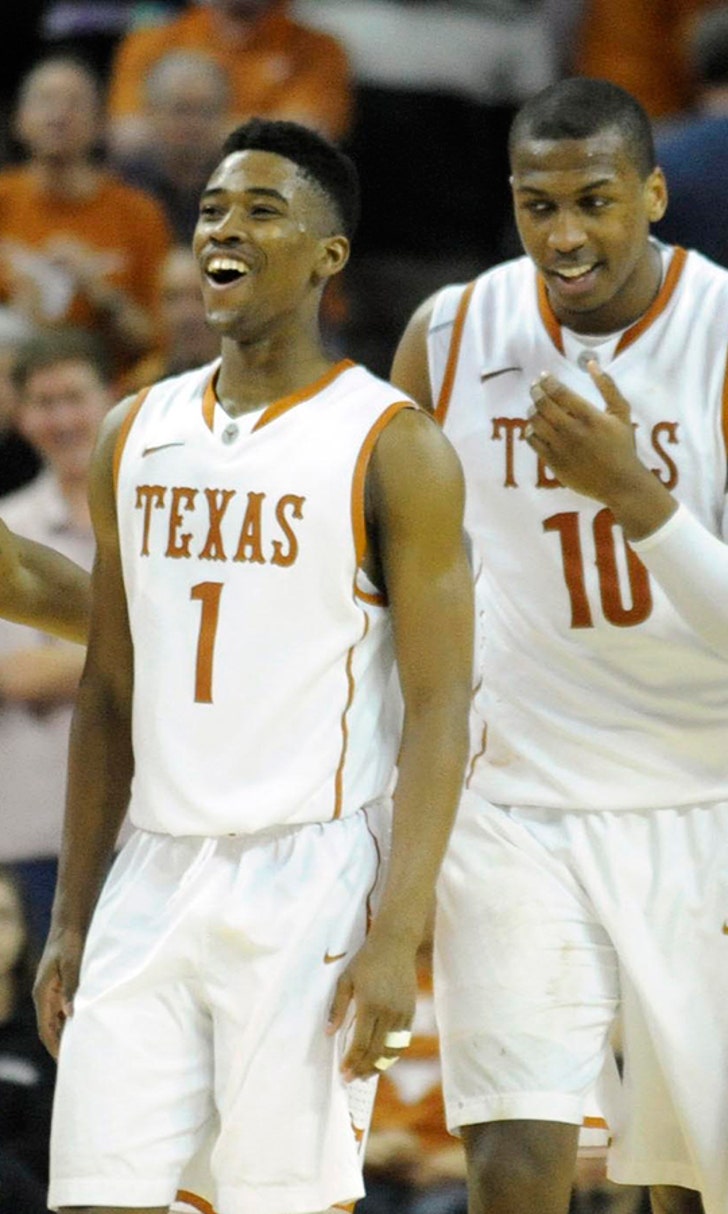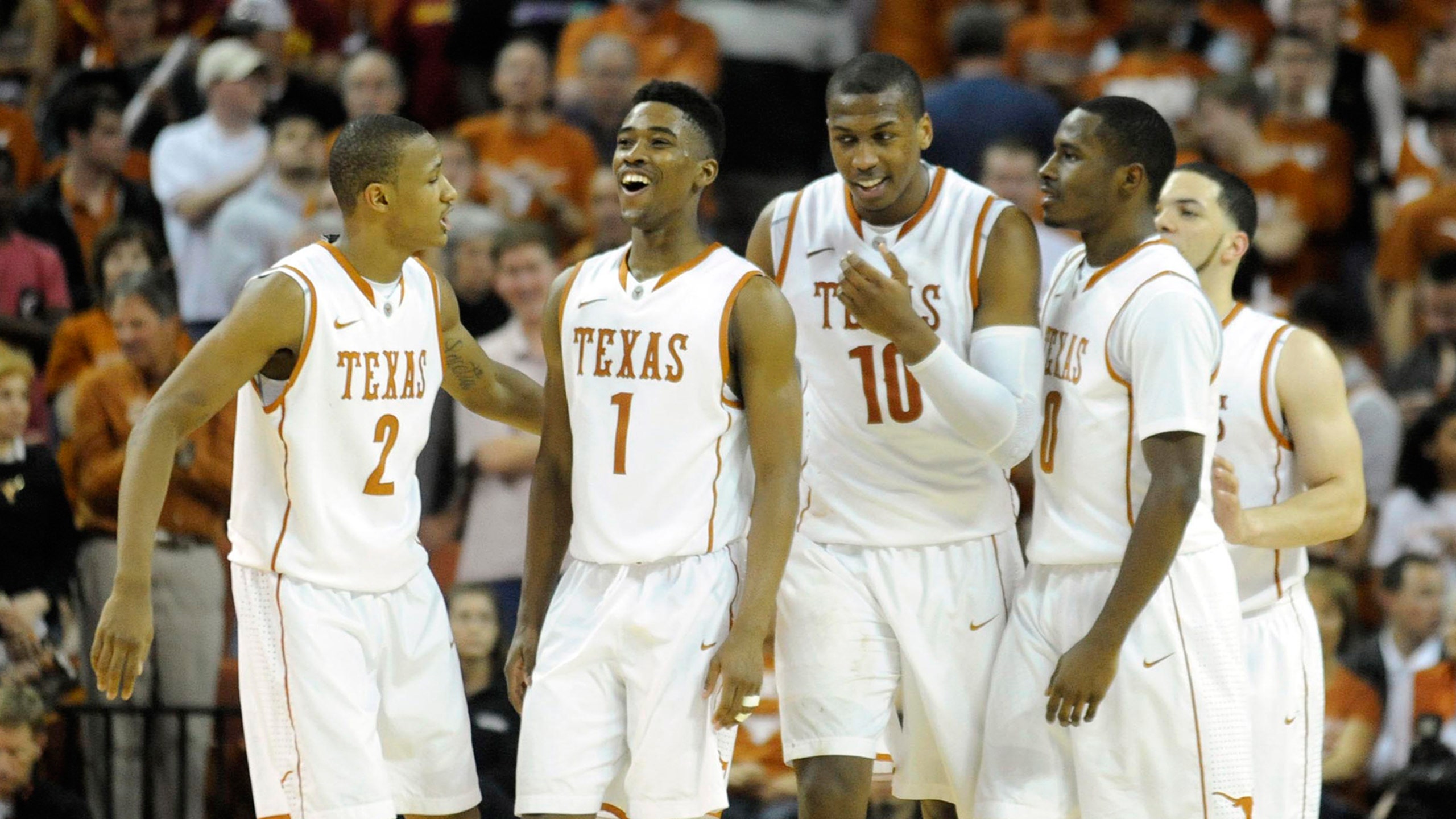 Texas taking over as state's best team
BY foxsports • January 28, 2014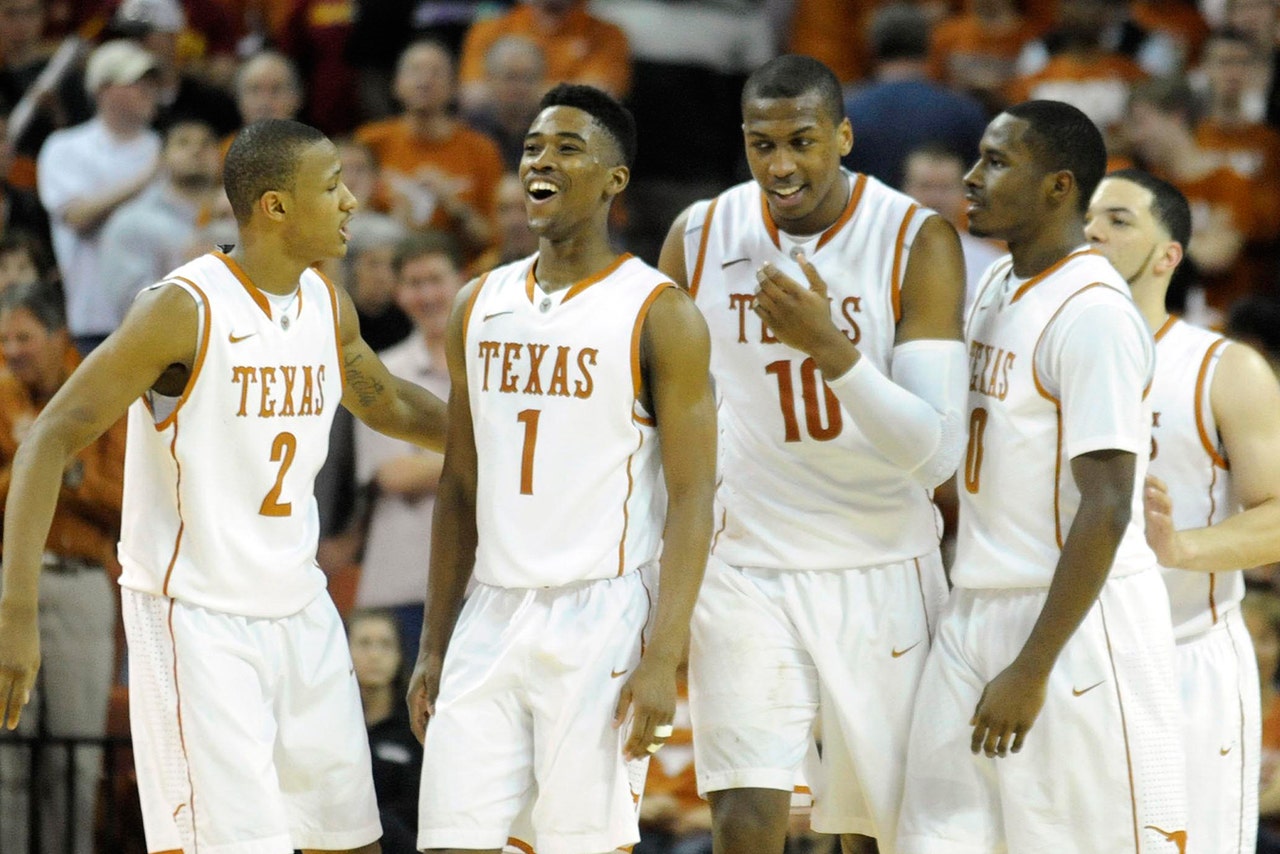 The state of Texas sent zero teams to the NCAA Tournament last season for the first time since 1977. Idaho, Montana and South Dakota all had teams in the tourney.
Baylor was supposed to change that this season.
When conference play started, the Bears owned a top 10 ranking, Big 12 title hopes and a clear status as the best team in Texas. Its only loss at that point had come to undefeated Syracuse on a neutral court.
Just three weeks later, the talented Bears, who boast a pair of NBA Draft picks in Cory Jefferson and Isaiah Austin, own a five-game losing streak, are out of the polls and at 1-5, are ahead of just one team in the Big 12 standings: TCU, who is 0-7.
Saturday's loss to Texas sealed Baylor's fall and officially handed the baton to the Longhorns as the state's best team and best hope to crash the tournament. If Baylor doesn't fix its early ailments, it may get an unwanted opportunity to defend its NIT title from a season ago.
"Our conference deserves a lot of that, as far as our losses. Every team you play is a good team," Bears coach Scott Drew said. "You can play well and lose. The margin of error for us and probably most teams in the Big 12 this year is smaller."
The Big 12's is the nation's No. 1 league in conference RPI, and has a good chance to land seven teams in the NCAA Tournament. That means there are plenty of "losable" games on every team's schedule. You just can't lose them all. That's exactly what Baylor's done.
Baylor's opponents have made 48.8 percent of shots in Big 12 play, the worst mark in the conference. Conversely, the Bears have made just 39.9 percent of their shots. Only TCU has been worse.
Losing four games in a row isn't fun. Trying not to let it reach five cost the Bears on Saturday, when Texas beat them by 14 at the Ferrell Center.
"We had the frustration where everybody wanted to win and take it on their shoulders rather than try and help make the extra pass or help their teammates to get a better look and that'€™s understandable because we'€™ve got a great group of guys and they want to win," Drew said. "When you try to win, you press. When you press, sometimes you put it on your shoulders."
The remedy, Drew says, is pointing out on film where effort taking precedence over prudence became a fault.
"Under stress, duress, that'€™s when you have to come back to the fundamentals and make sure you'€™re making sound plays and doing the right thing and encouraging one another along the way," he said. "Every coach knows there'€™s a psychologist in us all, and at some point we'€™re trying to push whatever buttons we can to help bring out the best in our team."
Rick Barnes' Longhorns were picked eighth in the Big 12 and drew moderate attention in nonconference play by upsetting then-No. 15 North Carolina (who lost four of its first five games in ACC play) and entering conference play with an 11-2 record. The Longhorns lost to Oklahoma and Oklahoma State to begin conference play, but a five-game winning streak sets up a Saturday clash between the two hottest teams in the Big 12: Texas and Kansas.
His young team got a big boost from freshman Isaiah Taylor, who scored 27 points in the win over Baylor. The Longhorns don't have a senior on their roster and just two juniors. Ten players average double-digit minutes and of those ten, nine are freshmen or sophomores.
"They start understanding what it is you have to do every single day," Barnes said.
Texas' opponents shot exactly 100 free throws in their first three games, including 51 from Oklahoma State in their win over the Longhorns. In the four games since, opponents have averaged just 22 free throw attempts a game.
"Defenively, we were getting driven by too much, putting pressure on our post guys and they were the ones who were getting in foul trouble and they were having to work through that," Barnes said.
The Longhorns have three consecutive wins over ranked teams for the first time in school history, and a win over KU on Saturday will force the league to take Texas seriously as a Big 12 title contender, putting the Longhorns just a game behind KU for the conference lead. They've done it while ranking last in the Big 12 in assist-turnover ratio (1.0), too.
I don't know whether or not Texas waved at Baylor as it passed the Bears in the polls with Saturday's win--perhaps for good.
I do know this: There's a new best team in Texas.
---