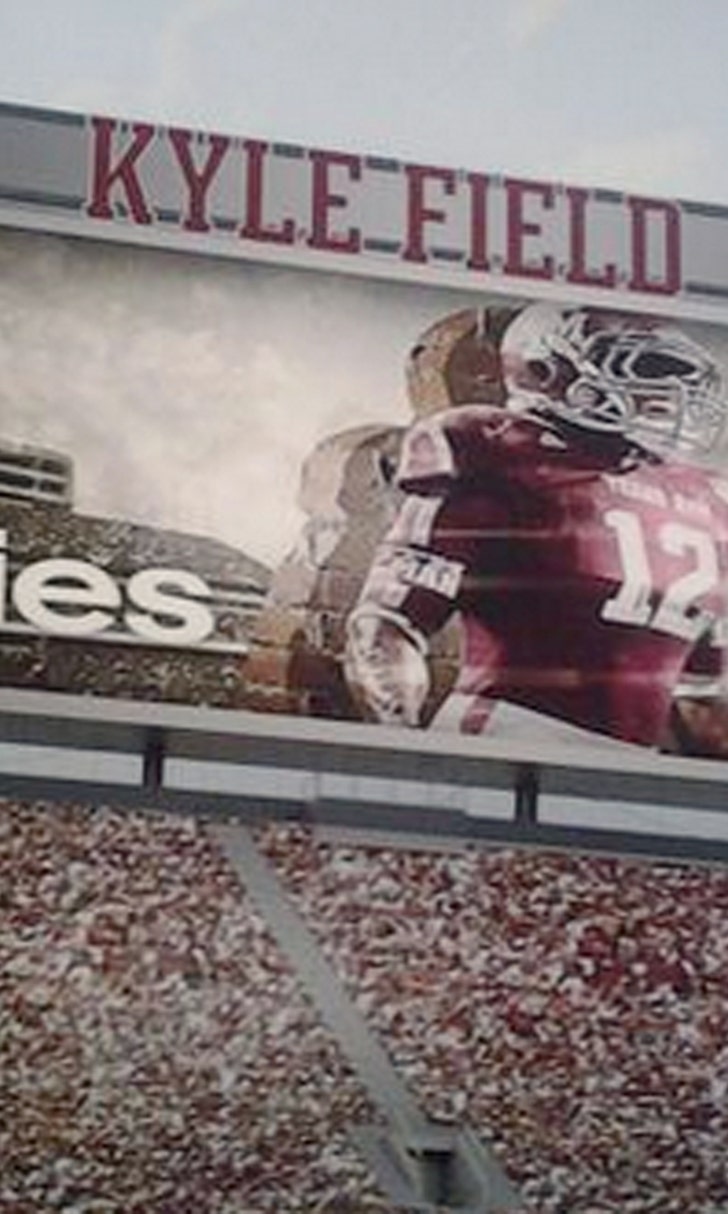 Texas A&M will have largest video board in college football
BY foxsports • February 19, 2014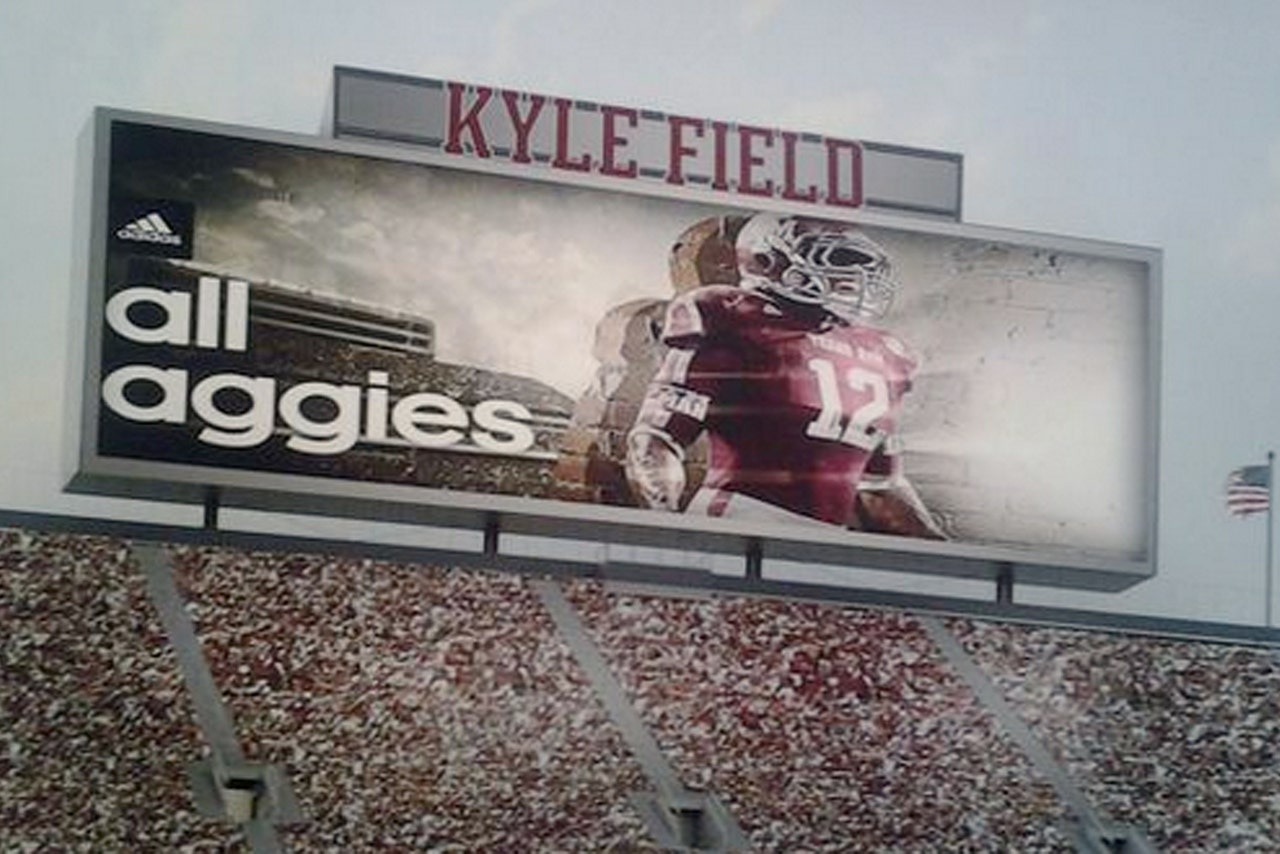 We already know everything is bigger in Texas.
But Texas A&M is going even bigger.
The "Home of the 12th Man" will become the largest stadium in the Lone Star State with a 102,500 seating capacity.
That's not all.
Kyle Field will also become home to the largest video board in the NCAA.
"The new scoreboard in the south end zone is projected to be the largest in collegiate athletics, almost twice the size of the scoreboard from last year," Texas A&M University System Chancellor John Sharp told the Dallas Morning News.
In 2006, the University of Texas constructed a 55.5-foot by 134-foot video board in what became known as the "Godzillatron."
What will they call Texas A&M's larger 47-foot by 163-foot screen?
Texas A&M head coach Kevin Sumlin did say on National Signing Day that he "better get more gadgets" in response to Texas head coach Charlie Strong referring to the Aggies as a "gadget program."
This is one big gadget to add to Sumlin's collection.
The $450 million renovations to Kyle Field will be complete in 2015.
Follow Louis Ojeda Jr. on Twitter @LouisOjedaJr
---