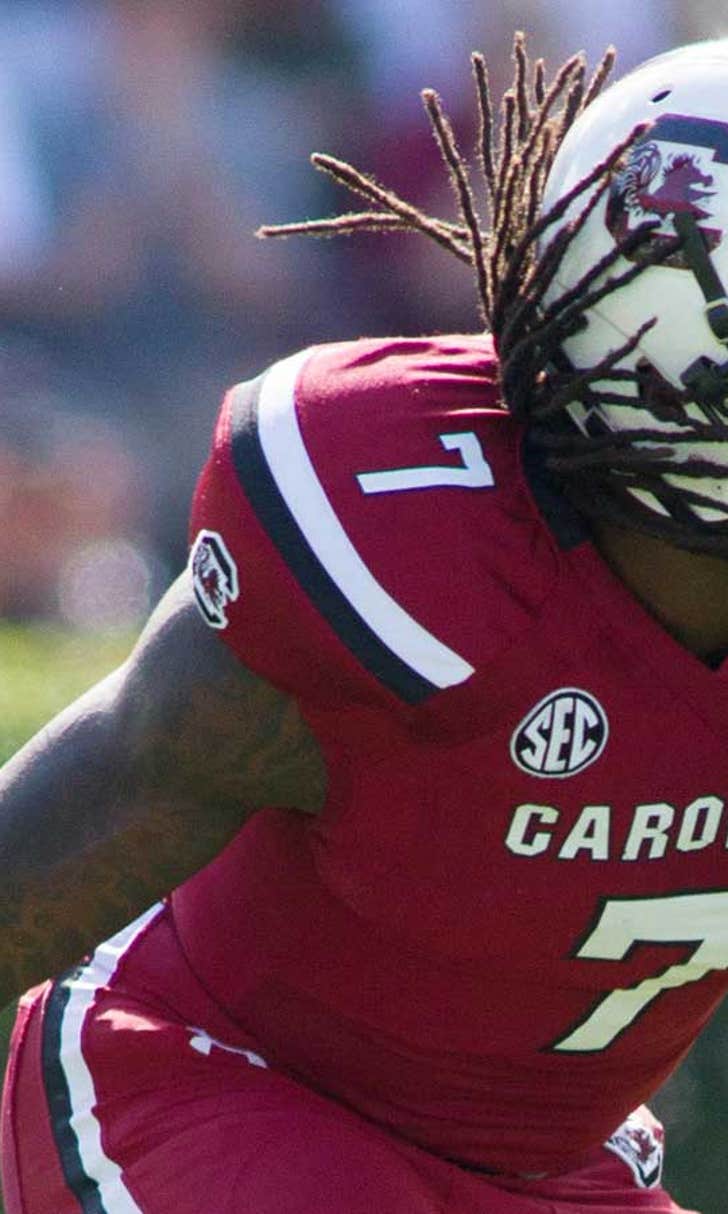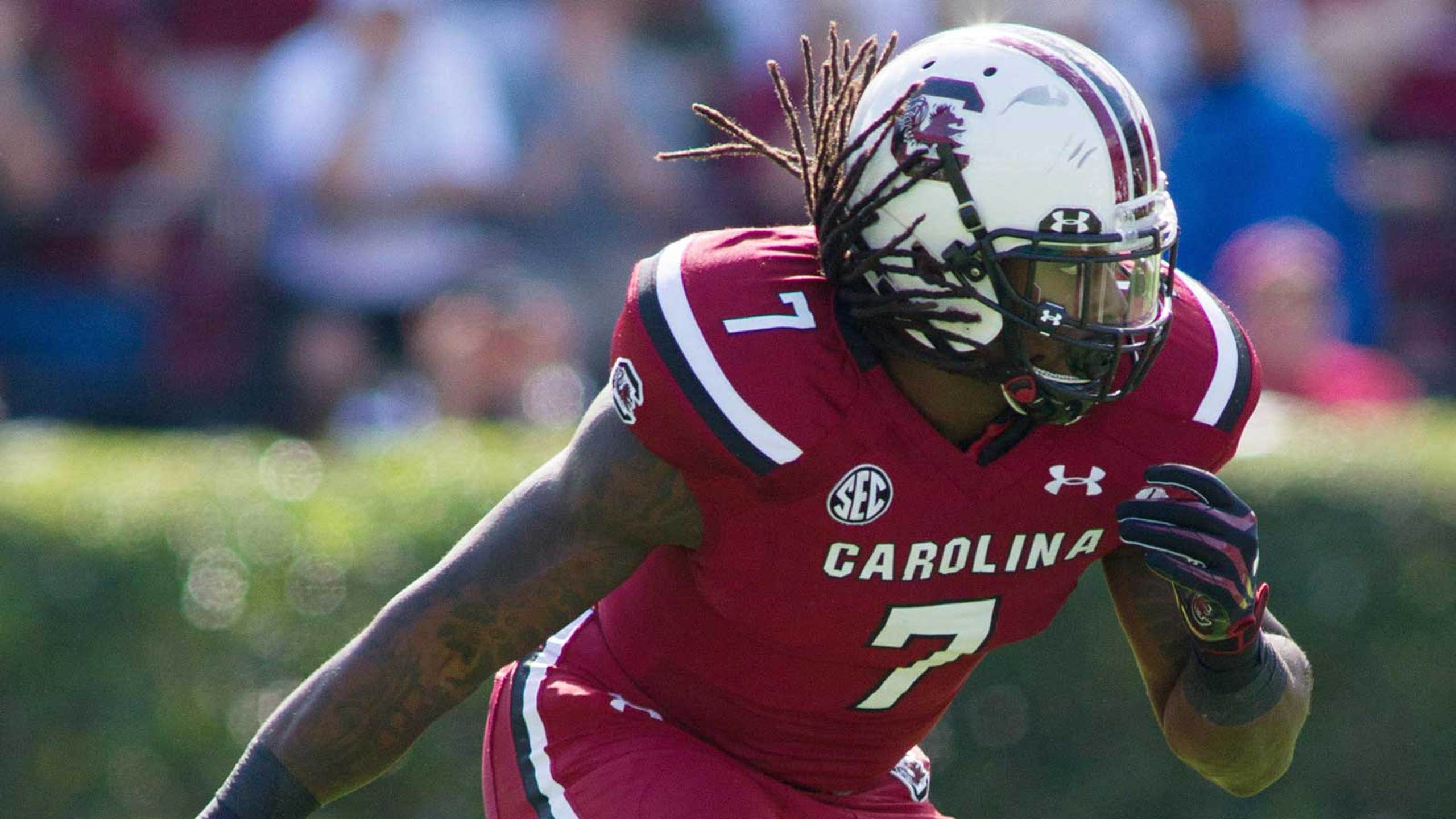 Texans should draft Jadaveon Clowney No. 1
BY foxsports • March 19, 2014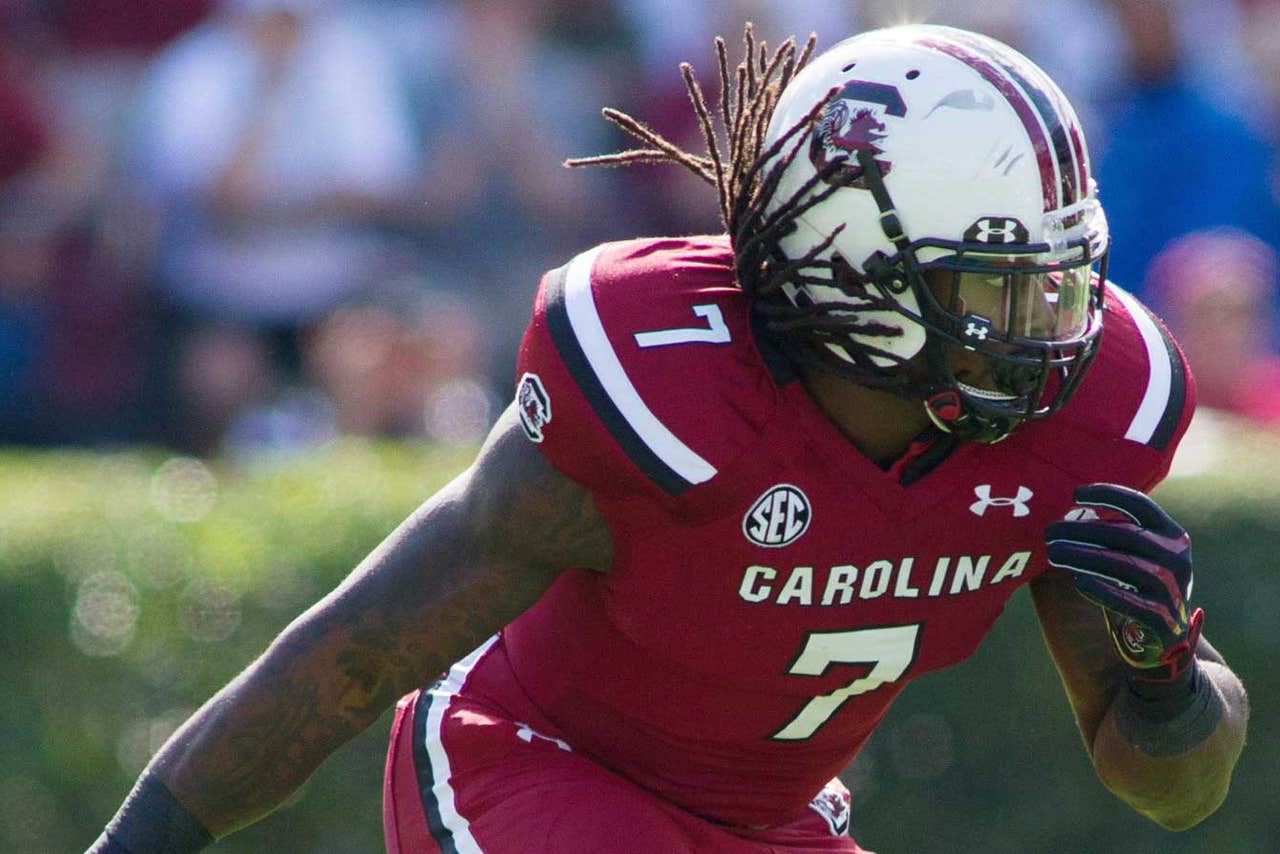 The similarities between the 2006 draft and this year's draft are very apparent. In both years, the Texans have had to choose between an offensive player to try and help spark a slumping unit or an athletic freak on defense. In 2006, they had to choose between an athletic defensive end prospect in NC State's Mario Williams and the electrifying running back prospect and defending Heisman Trophy winner out of USC in Reggie Bush.
Heading into this year's draft, not much has changed for the Texans. With the No. 1 overall pick once again, they have to choose between the uber-athletic defensive lineman out of South Carolina in Jadeveon Clowney and an assortment of talented quarterbacks in Texas A&M's Johnny Manziel, Louisville's Teddy Bridgewater and Central Florida's Blake Bortles. However, one man in particular, such as Phil Simms believes that none of these quarterbacks are true 'franchise' quarterbacks.
Therefore, with no quarterback presumably worthy to be the No. 1 overall pick in May's NFL Draft, the Texans would be smart to draft Clowney.
Much has been made about Clowney's 2013. He has been a lightning rod for criticism since the end of the 2012 season with his highlight-reel hit against the Michigan Wolverines in the Outback Bowl. Ever since, he was projected as a surefire No. 1 pick heading into 2013. However, things didn't go as planned as he battled critics who questioned his motivation, his durability and his play throughout this past college football season. Then everyone fell in love with him again at the NFL Combine where he ran a 4.53 40-yard dash time, a vertical leap of 37.5 inches and a broad jump of 10'4".
At 6'5" and 266 lbs, a 4.5 fourty time is impressive and any offensive lineman would be scared to go up against him. Now consider this blend of size, strength and speed down the line from one of, if not the best NFL defensive end in J.J. Watt.
 Watt is a dominant force regardless if he had someone opposite him or not. The statistics back it up as well. Even though the Texans went 2-14 last season, Watt actually had a better year in 2013 than he did when he won NFL Defensive Player of the Year in 2012. According to Pro Football Focus, Watt graded out at a +111.6 in 2013 compared to a +101.6 in 2012. While Watt controls the double team, or even maybe a triple team, Clowney would be left alone on an island, which is a scary thought.
Furthermore, while Clowney's work ethic has been questioned by NFL Draft evaluators as well as South Carolina head coach Steve Spurrier, pairing him with Watt would be the cure to any notion that Clowney would take a play off. Watt is one of the hardest working defensive ends and his incredibly high motor is one of the many reasons that he is one of the top defensive players in the NFL. Watt would be a great leader to push Clowney and instill good habits into him. If Clowney takes a play off, he will hear it from Watt, who could be a good liaison between new head coach Bill O'Brien and Clowney.
Lastly, free agency hasn't been kind to the Texans defensive line as both defensive tackle Earl Mitchell and defensive end Antonio Smith have moved on to the Miami Dolphins and Oakland Raiders respectively. Therefore, there is a large hole on the defensive line that needs to be filled and Clowney can be a big piece in helping them out.
If you are the Texans and are deciding whether to take Clowney or a quarterback, take Clowney and find a quarterback later. Not only will you have a fierce defensive line and find a quarterback in a draft that presumably has no franchise quarterbacks, you will also save yourselves a lot of humiliation for years to come.
You can follow Andrew Goldberg on Twitter https://twitter.com/goaldieberg @goaldieberg or email him at andgoldie12@gmail.com
---