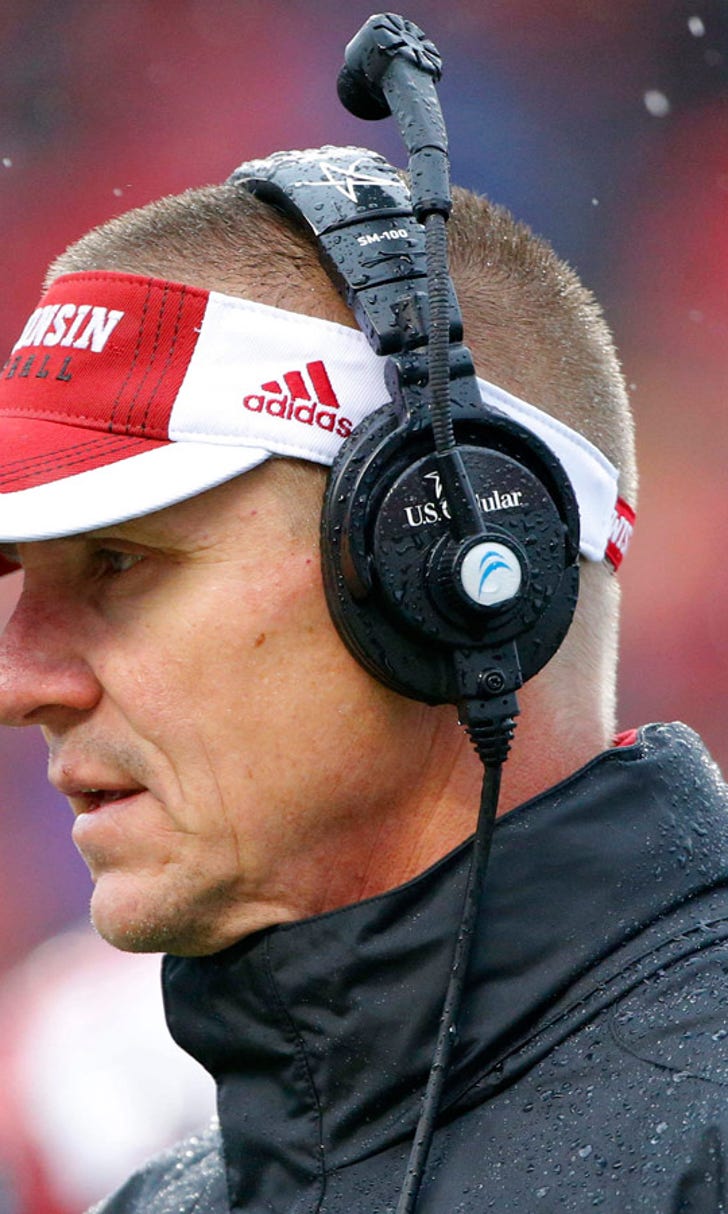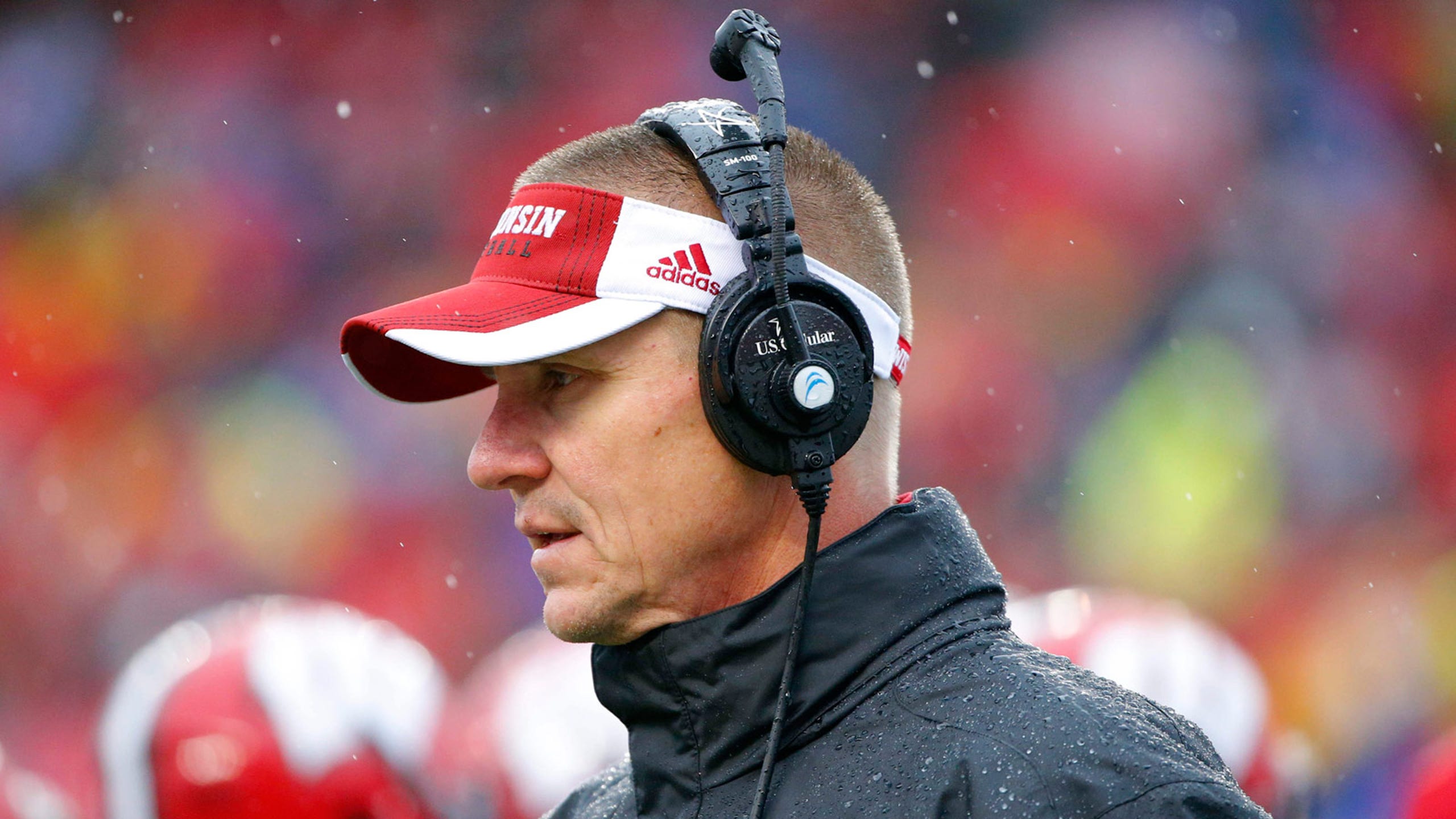 Temple: Academic admissions an issue at Wisconsin, but Andersen should have known better
BY foxsports • December 11, 2014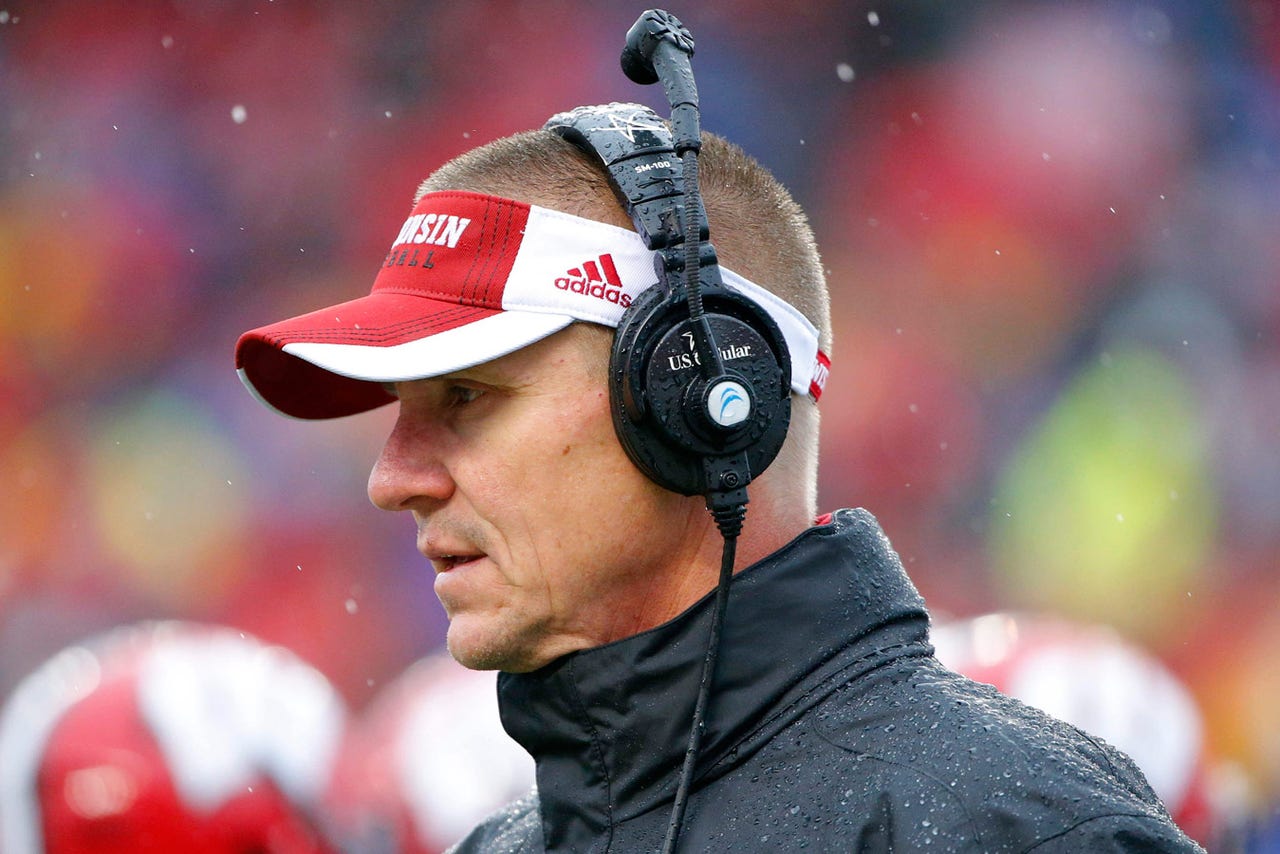 MADISON, Wis. -- Maybe it really was as simple as a necessary lifestyle change for Gary Andersen when he bolted Wisconsin to coach Oregon State's football program on Wednesday. Perhaps, as Badgers athletic director Barry Alvarez relayed, leaving was a family decision to return to his West Coast roots, that Andersen realized he was, in fact, not the right fit here in Madison.
That's all well and good for an explanation, of course, because it certainly wasn't about money. Andersen reportedly will earn the same $2.2 million salary he was making at Wisconsin. But bubbling beneath the surface -- and perhaps even spilling over some now -- is the idea Andersen was miffed at Wisconsin's difficult admission standards for incoming college freshmen.
Though Andersen has never publicly expressed his discontent, Alvarez acknowledged as much Wednesday night to the Wisconsin State Journal. He noted Andersen was "really bothered" that Sun Prairie defensive tackle Craig Evans committed to Wisconsin but flipped his commitment to Michigan State when it seemed likely he would not be admitted in Madison.
Other known recent academic issues have led to linebacker Mohamed Berry changing his commitment from Wisconsin to Kansas State and wide receiver Chris Jones flipping to Toledo.
So, is there validity to such a claim? Does Andersen have reason to beef? Well, that depends on perspective. And the answer is both yes and no.
For the purpose of comparison, let's examine the admission standards for incoming freshmen at Nebraska, Ohio State and Michigan State -- three teams Wisconsin figures to compete with annually for Big Ten championships. As the website 30mileradius.com points out, Nebraska has "guaranteed admissions" with lower standards than Wisconsin, and the notion that other schools harbor fewer expectations is well-founded in several cases.
At Wisconsin, 13 high school credits must be considered "core college preparatory" classes (four years of English, three years of math, three years of natural science and three years of social science). However, unlike other institutions, Wisconsin also requires an additional four electives, which can include foreign language, fine arts, computer science or other academic areas. That last addition very well could be the difference between landing some talented prospects with marginal coursework.
Nebraska requires 14 of those so-called "core" units, adding a fourth year of math. But the school only asks for two other units coming from a foreign language for a total of 16 academic course units. Ohio State's minimum course unit requirement also is 16, while Michigan State's is only 14.
At Wisconsin? That number is, at minimum, 17.
Oregon State, meanwhile, requires 15 units of academic courses for admission. Like Wisconsin, the same 13 core credits are needed, but only two additional credits for a foreign language are necessary.
In other words, there is merit to what we've heard about Andersen's disgruntlement. The question is: Didn't he know about these policies when he accepted Wisconsin's head coaching job two years ago, or was he simply star-struck at the prospect of guiding such a prestigious power-five program after leaving Utah State? Maybe he did know the difficulties ahead and simply believed he could implement change because he was the football coach.
What is curious, however, is that when Andersen arrived, he lauded the school's academic reputation and, in fact, mentioned the word "academics" in some form 11 times during his introductory news conference.
"Academics are very important," Andersen said two years ago. "The academics at the University of Wisconsin and the athletic program as a whole are unbelievable. To say you have a football team that is a 3.0 GPA or very close to a 3.0 GPA is unbelievably impressive. That's a credit to the young men. It's a credit to the support and everybody that's around them at a quality university. A degree from the University of Wisconsin goes a long ways."
To then complain about the difficult standards of admission -- even in hushed closed circles -- seems, at best, naive and, at worst, hypocritical.
Plus, once admitted to the school, the academic standards are no different than anywhere else. In fact, the requirements for students at Oregon State and Wisconsin are nearly identical.
According to each school's compliance websites, students are required to possess a 1.80 cumulative grade-point average entering the second year of college. Beginning the third year, the mark rises to 1.90 at both schools, with 40 percent of degree requirements needing to be met. Entering the fourth year, GPAs are to be 2.0, with 60 percent of degree requirements completed. And finally, a 2.0 GPA is necessary entering the fifth year with 80 percent of degree requirements completed.
Here's another question only Andersen can answer: Is losing a few players here and there really a good reason to leave a program that has won at least 10 games in four of the last six seasons, played in three of the four Big Ten championship games and has finished a season unranked in the Associated Press Top 25 poll just twice in the past 10 seasons?
According to an annual study conducted by the Wall Street Journal that measures both on-field and off-field performance, Wisconsin rated about as highly as any of the 128 FBS programs with its combination of "admirable" study marks and "powerhouse" football results.
In addition to composite preseason rankings, the Wall Street Journal based its decision on five other categories: each team's four-year Academic Progress Rate (APR), which is the metric the NCAA uses to assess academic performance; recent history of major violations and probation; percentage of athletic department revenues subsidized by student fees; number of player arrests in the offseason and a fifth purely subjective factor.
In a statement emailed to FOXSportsWisconsin.com on Thursday, Provost Sarah Mangelsdorf, Wisconsin's vice chancellor for academic affairs, said the university celebrates its approach to "across-the-board achievement in classrooms, research labs or on the fields of play" and believes that is what makes the school so special.
As for the idea Wisconsin's athletic programs can't perform at a consistently high level?
"The track record of our programs proves that you can have both academic and athletic success," Mangelsdorf wrote. "Just look at the accomplishments of our football program over the last 20 years: six Rose Bowls, appearances in three of the first four Big Ten championship games. There are 39 UW alums playing in the NFL, including star players J.J. Watt, Russell Wilson and Joe Thomas."
The statement went on to note the men's basketball team's Final Four run last season and the women's volleyball program's national runner-up finish a year ago and Big Ten championship this year.
"The list goes on and on," Mangelsdorf continued. "We're proud of all of these successes and look forward to working with the next coach of the Wisconsin Badgers."
Whoever that coach may be, understanding and accepting the academic challenges at Wisconsin will be paramount. So will recognizing the Badgers still can win games despite those challenges.
Follow Jesse Temple on Twitter
---