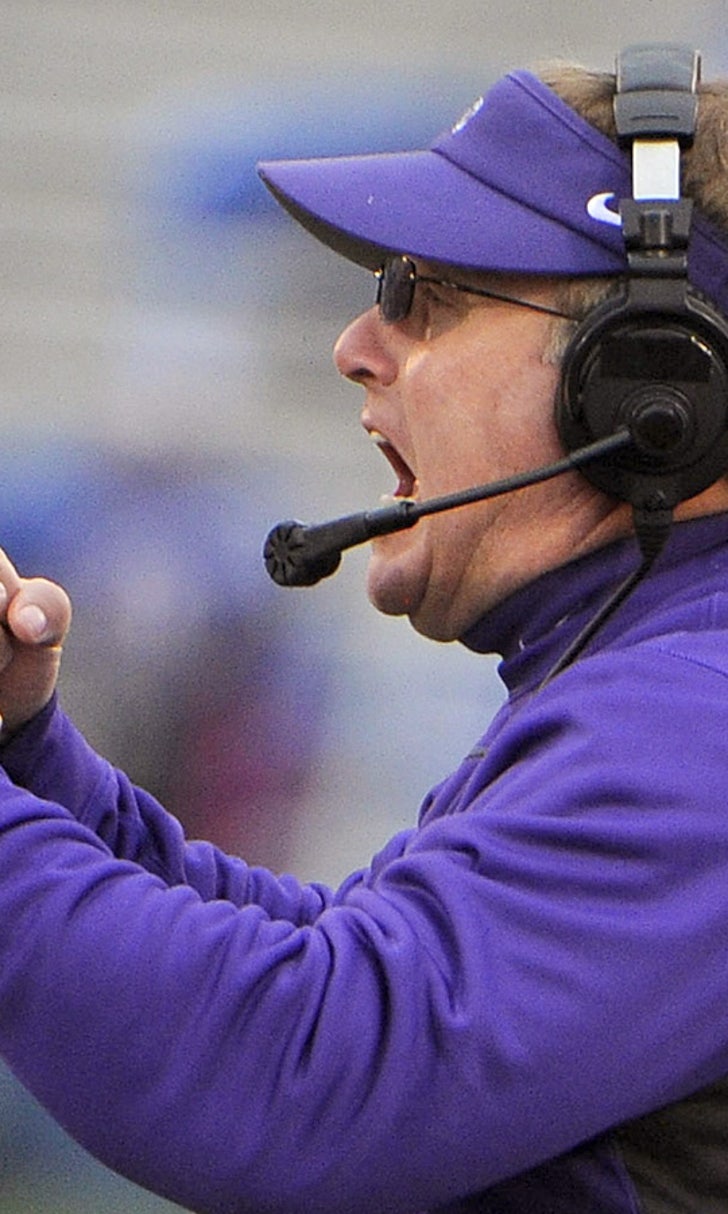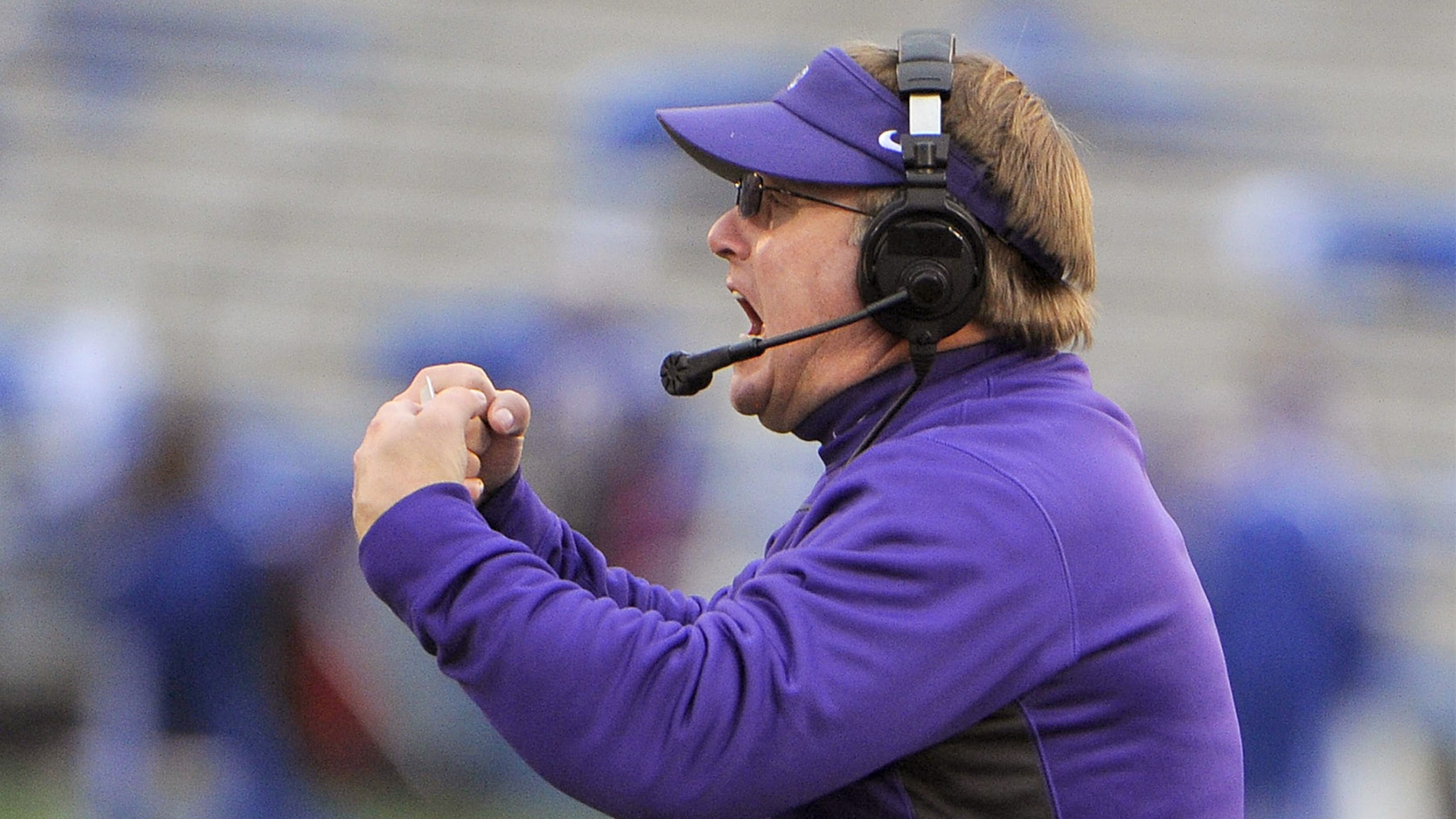 TCU's season success paying off on recruiting trail
BY Jeff Caplan • December 19, 2014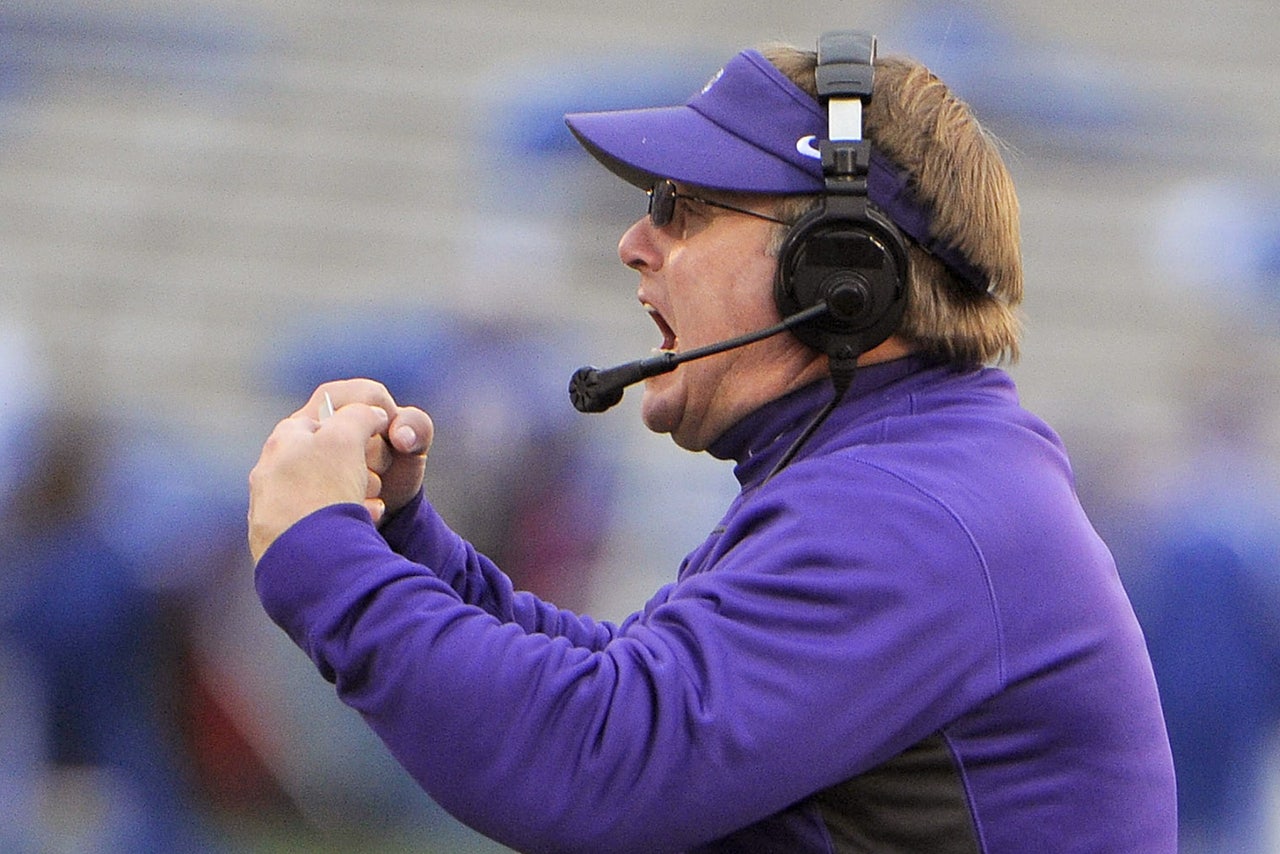 To join the club of college football royalty, as TCU coach Gary Patterson says it must to compete for national championships, the No. 6 Horned Frogs have to be able to sustain success.
How do you that? You recruit like crazy. 
Just in the last week, TCU has reeled in a defensive tackle that initially committed to South Carolina and had offers from Arkansas, Mississippi State and Oklahoma State; two defensive backs that originally committed to Baylor; and a defensive end that could have chosen Oklahoma State or Texas Tech.
"What's happened is," TCU athletic director Chris Del Conte said "you know what, TCU's in the Big 12, here you go."
The Frogs' fortuitous jump from Mountain West Conference power to Big 12 member three years ago, to 11-1 Big 12 co-champ this season has certainly raised TCU's profile and has provided coaches with the kind of recruiting ammunition they once only dreamed of delivering to a recruit's doorstop.
"When you think about Andy Dalton, Andy Dalton was between us and UTEP. You think about Jake Fitzpatrick, it was us and Arkansas State," Del Conte said. "We've been known to develop players. Now all of a sudden it's like a kid flips from Baylor to TCU, we've got a kid from Texas coming, you have all these kids coming because you're relevant in the major-player conference."
To that point, current Frogs quarterback Trevone Boykin was part of the 2011 class, entering TCU the year before it joined the Big 12. His other suitor was UTEP. How badly would Texas coach Charlie Strong like to have the fourth-place finisher for the Heisman Trophy handling his offense?
A recent survey conducted by the Fort Worth Star-Telegram asked 41 players, including some of the nation's top recruits as well as top underclassmen, which team was the class of the Big 12. A whopping 71 percent answered either TCU or this season's other conference co-champ, Baylor.
It's why the power brokers at Texas never wanted TCU in the conference in the first place. Only desperation after other schools fled to other conferences allowed it to happen. That Baylor has also significantly closed the gap on Texas and Oklahoma has only increased the intensity of the recruiting battles.
Patterson's remarkable success at TCU while mostly playing outside of the college football power structure is a credit to his and his staff's ability to identify under-the-radar talent and develop them into high-level contributors.
Patterson's true genius is envisioning players at other positions than they were playing in high school. He might target a high school running back, but see him as linebacker or a defensive end.
"To become great, I tell them you can be a four-star [recruit], but you have to have an attitude like a two-star," Patterson said. "You have to have a chip on your shoulder, or you have to be a two-star that plays like a four-star, I don't care how you do it. Ability doesn't get you anywhere. It's what yo do with ability, and that's what TCU has always been about."
And now not only has the caliber of athlete that will put TCU side by side with Texas and Oklahoma on his recruiting list changed, the facilities the player will discover at TCU no longer pale in comparison to the well-heeled state schools.
The Frogs' trips to the 2009 Fiesta Bowl and 2010 Rose Bowl have paid off with a total reconstruction of what was a dilapidated Amon G. Carter Stadium. Now it's a jewel visible from all points in Fort Worth. There's an indoor practice facility, a brand-new locker room and weight room, and an entire athletic department that gleams with modernity.
"Sometimes I get upset with the new kids because what they got recruited to is this," Patterson said. "Every once in a while we'll walk over to the soccer fields where we used to practice -- we used to walk from here, out down the street, through the physical plant over to the soccer fields -- so they understand that this is what the Aaron Schobels, the L.T.'s [LaDainian Tomlinson], and people like that, that have been Pro-Bowlers, that's what they had to do."
Everything is now maximized to sustain success at TCU, the school with the Big 12's smallest enrollment and alumni base of any. Patterson just signed a contract extension through 2020. The facilities are first rate. The membership in a Power 5 conference is secured. 
TCU and Baylor could never sustain success in the old Southwest Conference. But times have changed. The playing field is more level than ever before, and the Frogs, and Bears, appear to be here to stay.
"I can't speak for anybody else, but because of 85 scholarships, parity is now in in college football," Patterson said. "Those who want to use the energy and the resources and do the things ...  we've [the Big 12] had six new champions in the last six years, with co-champions. I think that pretty well sums it up. You just have to go do what you need to do."
MORE FROM FOX SPORTS SOUTHWEST: 
- Highest paid coaches in college football
- Ranking NFL quarterback salaries
- Oldest player on every NBA team
---