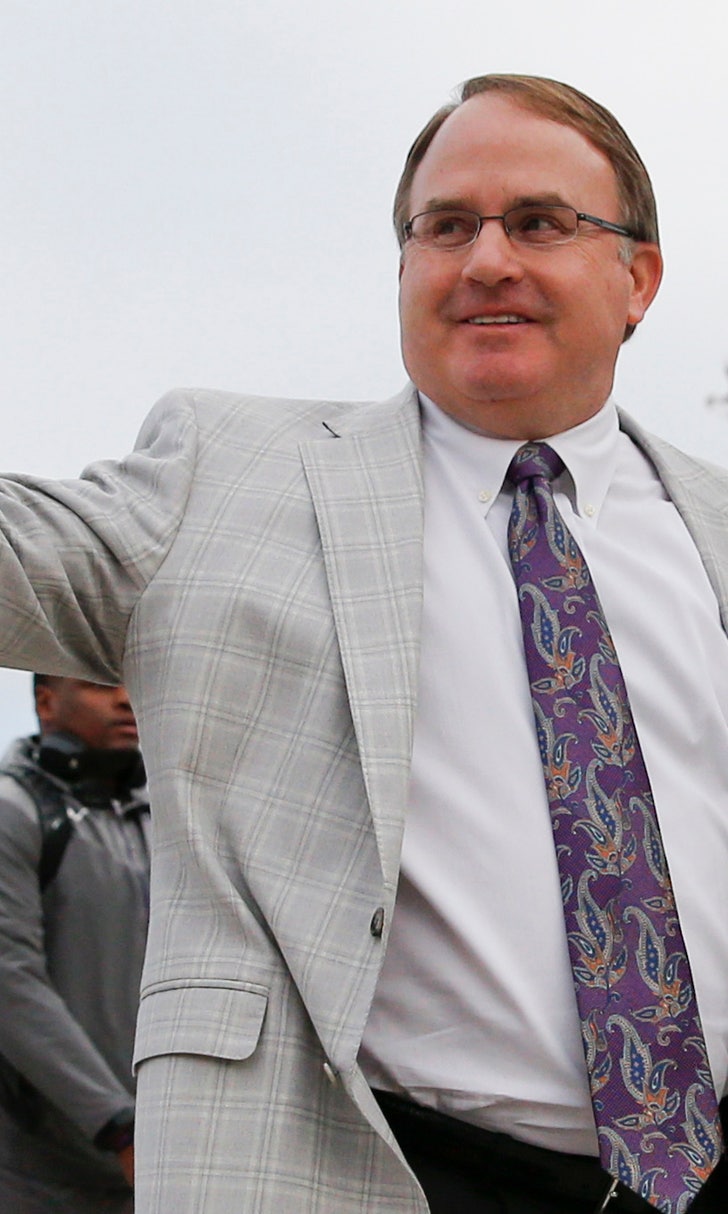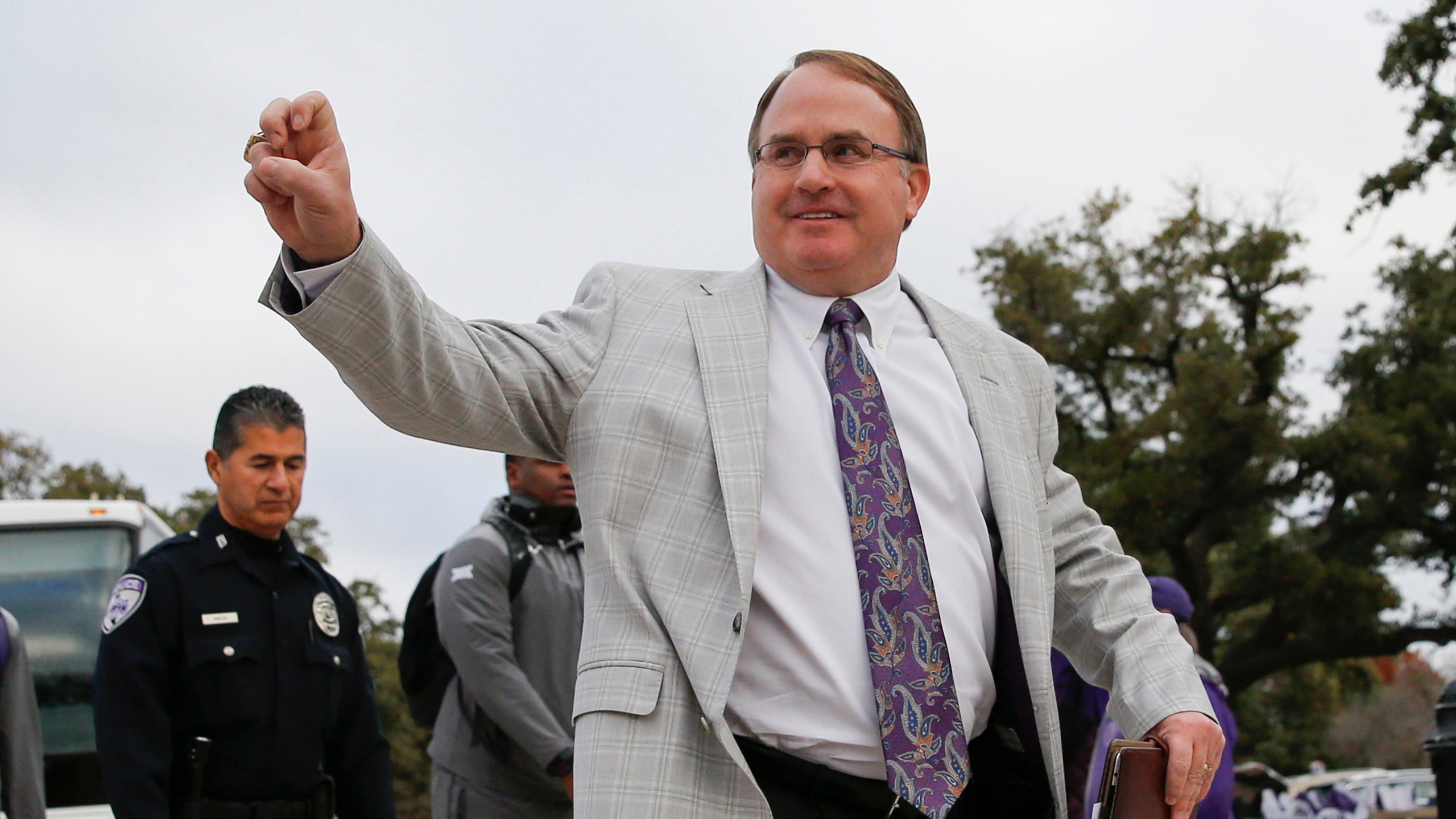 TCU gives head coach Patterson new long-term contract
BY foxsports • December 16, 2014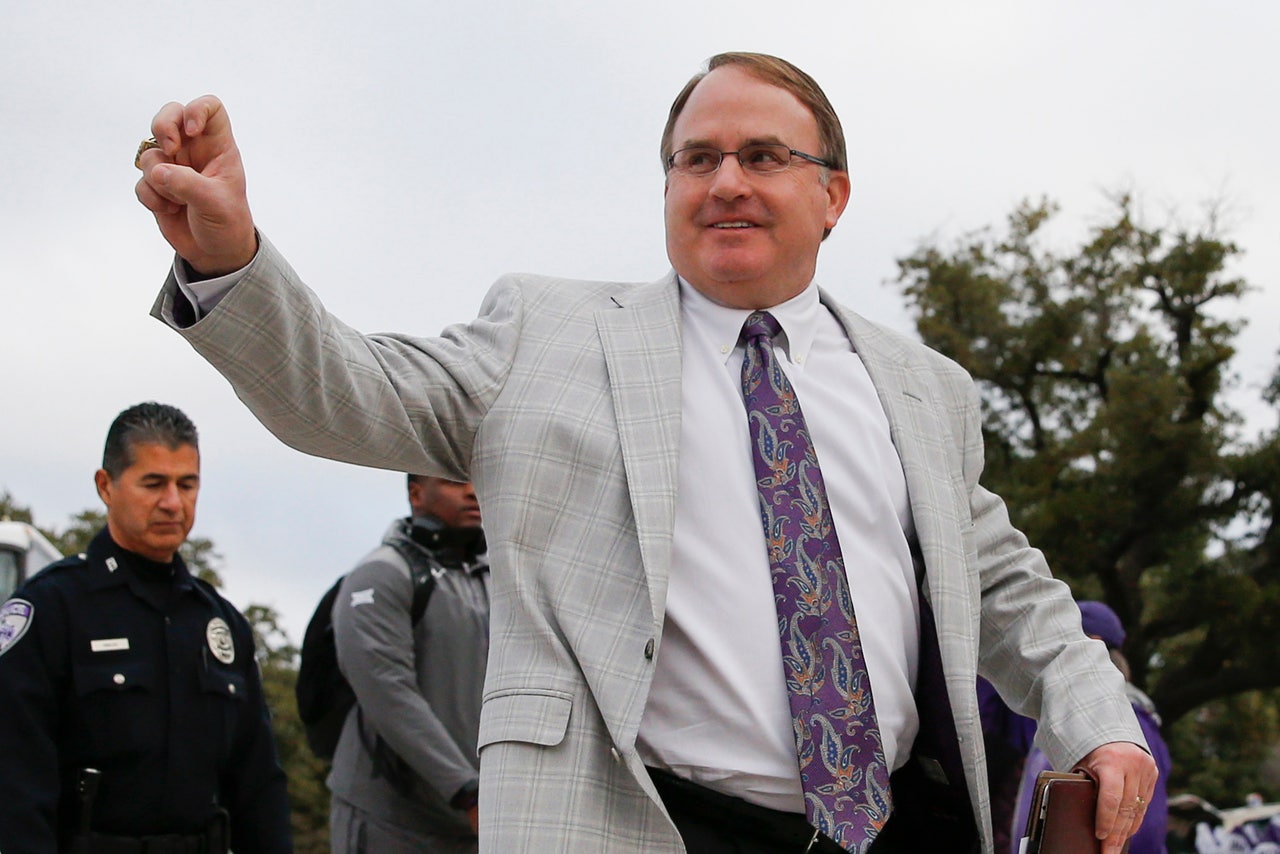 FORT WORTH, Texas –€" The TCU Horned Frogs will head to the Chick-fil-A Peach Bowl as co-champs of the Big 12 and as a team that narrowly missed on a trip to the College Football Playoffs.
They'll also do so with a head coach that has a new contract.
TCU athletic director Chris Del Conte said that coach Gary Patterson was given a new deal Dec. 7 that will keep him as the TCU head man "through the end of the decade." He declined to get into specifics in terms of money or length of the contract.
Del Conte didn't think there was any point in wasting time in rewarding Patterson, who has guided the Frogs to an 11-1 record and a No. 6 ranking in the playoff standings.
"We don't wait around," Del Conte said. "You don't let grass grow between your toes when you have the very best in America, so we settled up on Sunday, shook hands and crossed the T's and dotted the I's and we're off to the next subject. There's enough detail to know that Gary Patterson will be our coach at Texas Christian University as long as he wants to be our coach at Texas Christian University."
Patterson, who nabbed coach of the year honors from several publications, had a deal in place through the 2018 season that paid him around $4 million. He's the fifth-longest tenured coach in the country and is TCU's all-time winningest coach with 131 victories. TCU has won at least 11 games in eight of the last 12 years under Patterson.
Patterson downplayed the new deal Tuesday at a Peach Bowl press conference.
"For us (coaches) new contracts and all those kinds of things have more to do with recruiting than anything else," Patterson said. "When coaches come into this business we didn't come with much. I'm always glad to have 20 bucks to buy soft drinks because that's about all the time I have to do what I've got to do."
Del Conte said rewarding Patterson now was the right thing to do.
"He's been committed to TCU," Del Conte said. "He's been here 17 years. I think what you need to know is that when you have a coach of his magnitude that you just can't take it for granted, so my job is to always ensure that he and his assistant coaches are taken care of."
MORE FROM FOX SPORTS SOUTHWEST: 
- VOTE: College football playoff of BCS era champions
- Ranking NFL quarterback salaries
- Oldest player on every NBA team
---