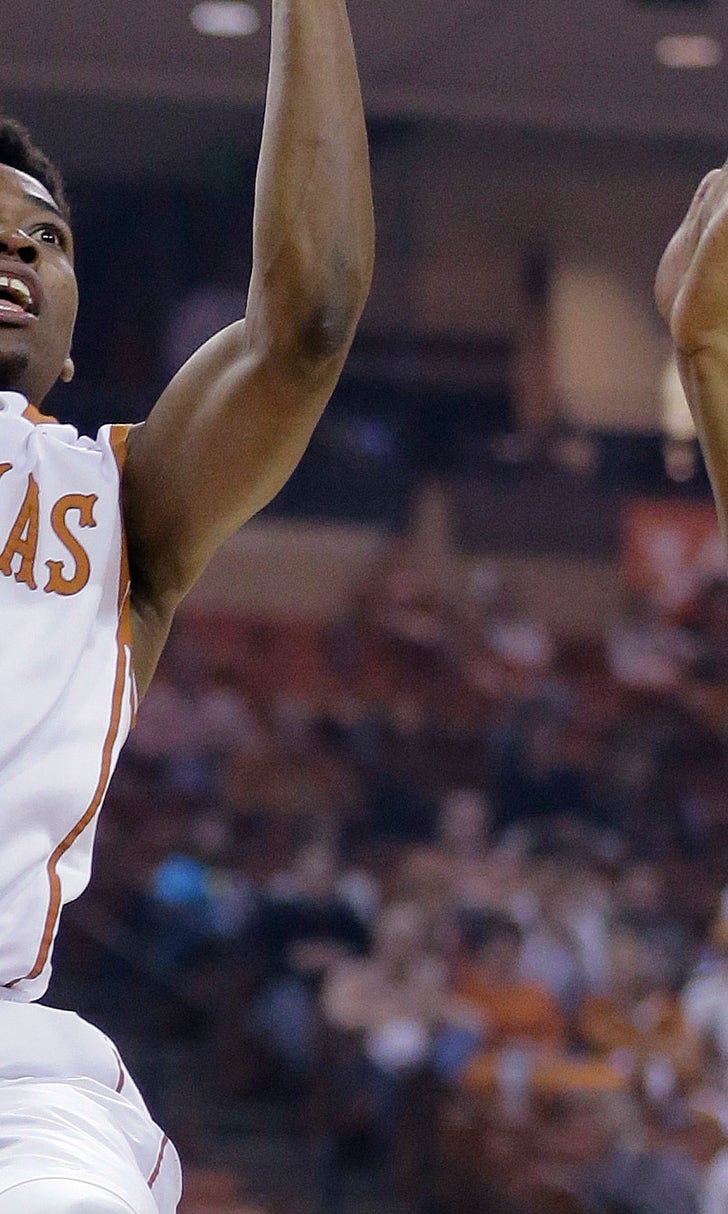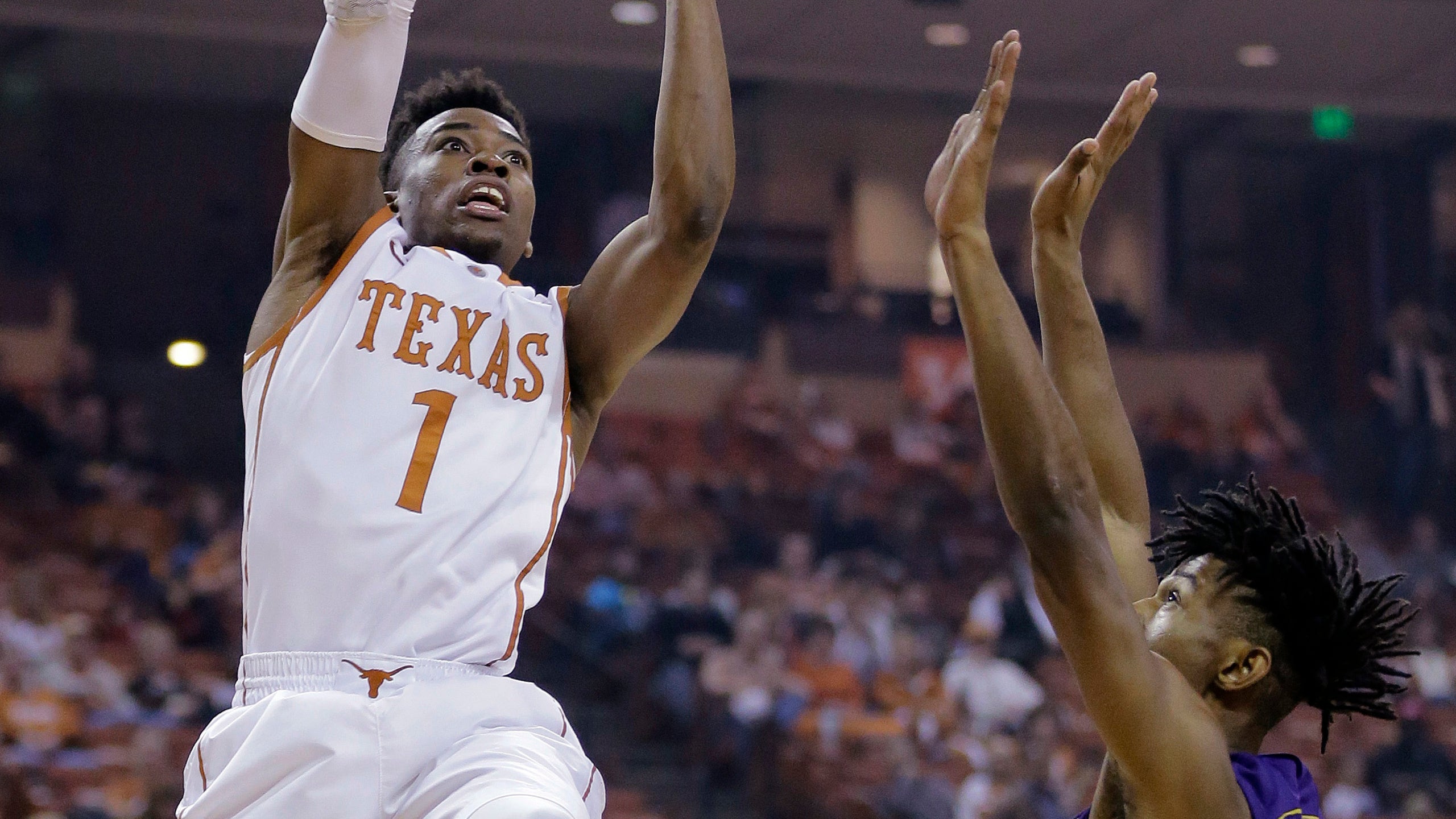 Taylor leads No. 10 Texas over Alcorn State
BY foxsports • November 16, 2014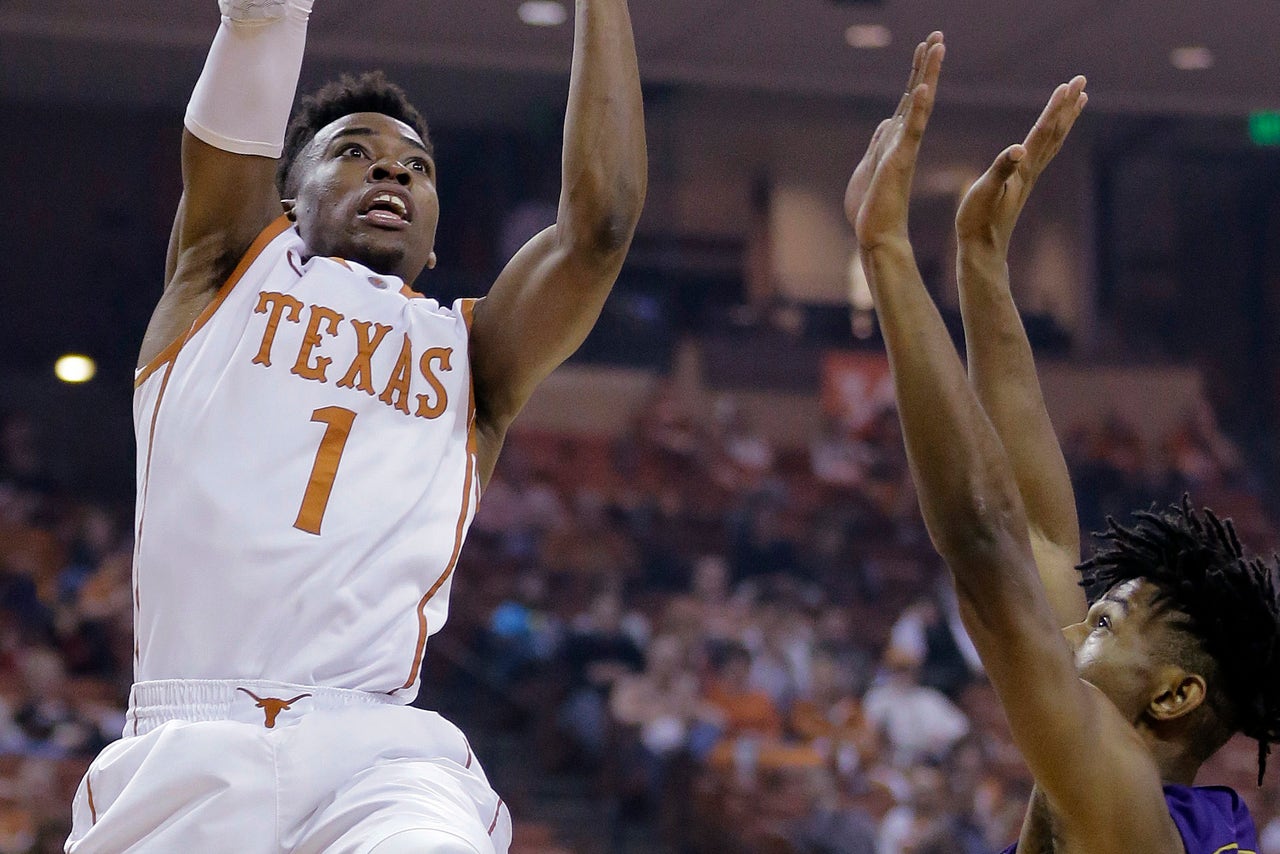 AUSTIN, Texas (AP) -- Texas players have long insisted their game has some shooting touch, not just size.
They showed some of it Sunday night, making 12 3-pointers in an 85-53 win over Alcorn State, the No. 10 Longhorns' second romp through the early rounds of the 2K Classic tournament. Eight players made 3-pointers for the Longhorns.
"A lot of teams don't really think we can shoot," senior forward Jonathan Holmes said. "A lot of teams would like to go zone ... but we've got shooters out there. That will make it even harder to defend us.
Isaiah Taylor scored 12 points and freshman Myles Turner had six of Texas' nine blocks. Demarcus Holland and Turner each scored 10 points for the Longhorns (2-0).
Back in the Top 25 to start the season for the first time since 2009, Texas has won its first two games by an average of 34 points.
This time, the Longhorns jumped to a quick 15-0 lead in a dominant first half against an opponent that was overwhelmed by Texas' size. Texas shot 57 percent and outrebounded Alcorn State 47-28.
Tamarcio Wilson scored 16 points and Reginald Johnson scored 15 for Alcorn State (0-2).
Consistent shooting on 3-pointers would be a fresh wrinkle for the Texas offense. While those looks won't be so open when the Longhorns get into their Big 12 schedule, a 3-point threat could be valuable in keeping defenses from sagging down on the Longhorns frontcourt under the basket.
Texas coach Rick Barnes noted ball movement that led to 24 assists on 32 field goals, many of them coming off wide open looks. Even Taylor chipped in on the 3-point parade by making two, giving him four in two games after making five all of last season.
"Isaiah can shoot it. It all gets back to him to being shot-ready to shoot it," Texas coach Rick Barnes said.
Texas used its size to dominate the Braves early and the Longhorns got just about any look the wanted inside or out. Prince Ibeh had two early dunks and Taylor's second 3-pointer pushed Texas' lead to 29-5.
Turner, who scored 15 Friday night in his debut, had two early blocks but played just three minutes in the first half after picking up two quick fouls. He was much more productive in the second, when he got extended floor minutes, making his first shot and following it with a quick block.
Javan Felix's 3-pointer put Texas up 54-28. He made another before Texas simply pushed things back inside for another dunk by Ibeh.
Alcorn State was completely overmatched.
The Braves shot just 32 percent in a season-opening loss to California and their shooting woes continued Sunday night as they missed 16 of their first 17 shots. Texas had more assists in the first half (14) than Alcorn State had rebounds (10).
"They're very big. They're long and athletic," Alcorn State coach Luther Riley said. "They've got the total package."
------
TIP-INS:
The Longhorns got program win No. 1,700 in 109 years of basketball. Texas is the 17th school to reach 1,700 victories. Texas played its first game on March 10, 1906, a 27-17 win over Baylor.
Alcorn State is just two games into a long road haul before Christmas. The Braves play 10 of their first 11 games this season away from home.
FREE THROW WOES:
Texas was good from long range but bad standing still. The Longhorns were just 9 of 18 shooting free throws, a trouble spot in recent seasons.
TOUGH NIGHT OUTSIDE THE SWAC:
Alcorn State's LeAntwan Luckett, the SWAC's preseason player of the year, was 2-of-14 shooting and scored 10 points.
UP NEXT:
Alcorn State: vs Hampton in Fargo, North Dakota on Friday
Texas: vs Iowa in New York on Thursday
---