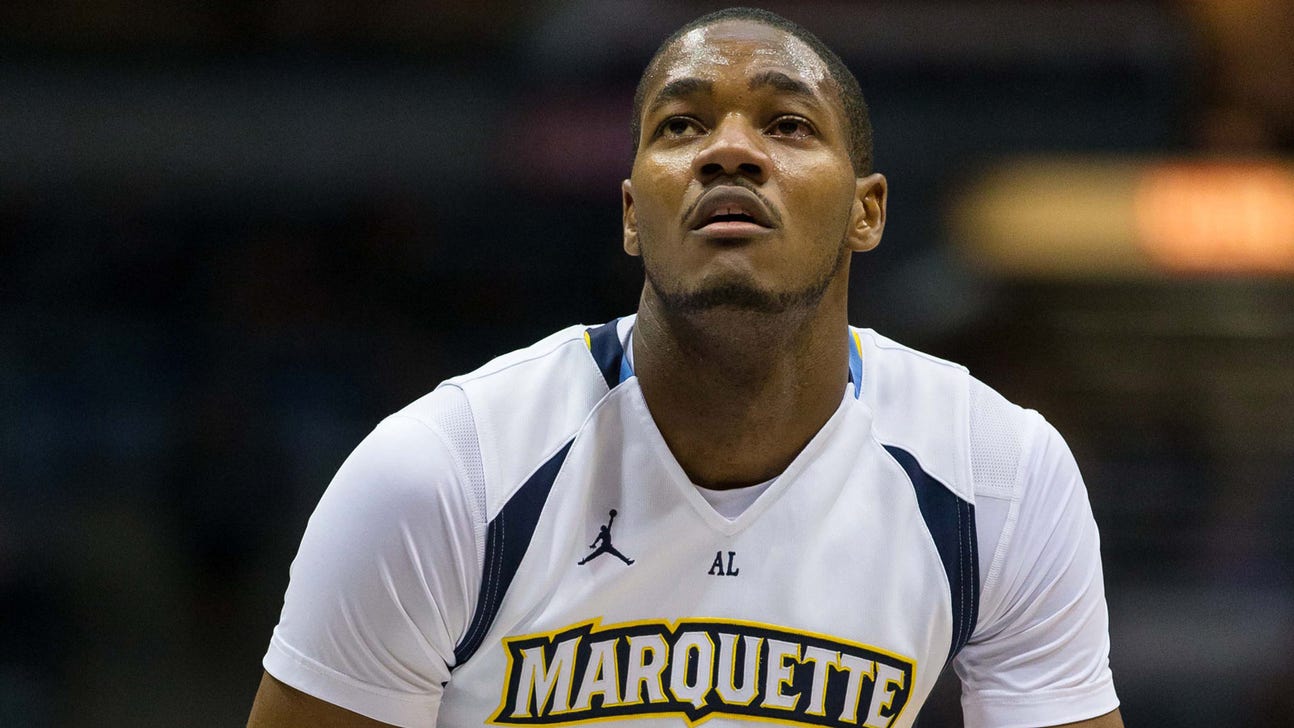 Tall order: Taylor Jr. wants to forget last year, prove self for undersized Marquette
Published
Oct. 29, 2014 2:22 p.m. ET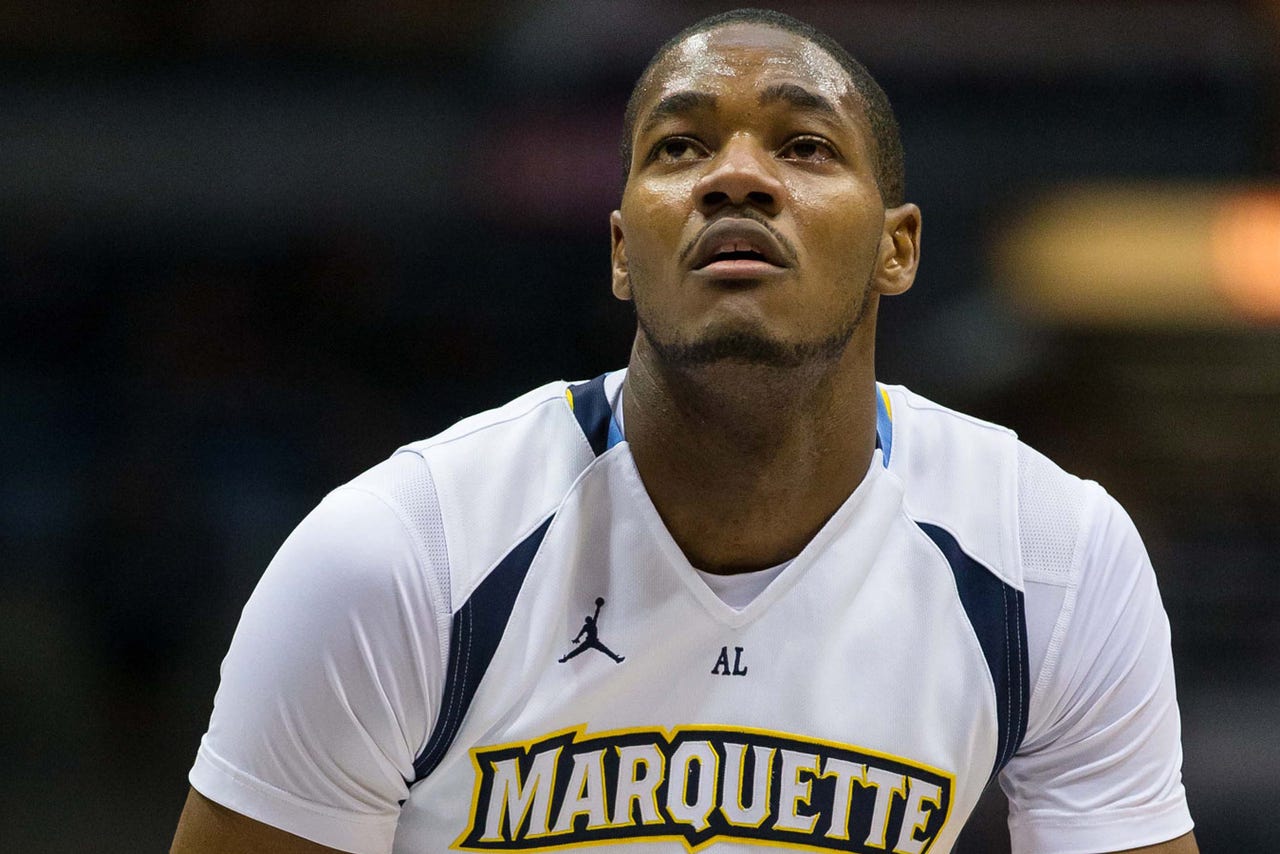 MILWAUKEE -- Perhaps no player will benefit more from Marquette's coaching change than Steve Taylor Jr.
If Steve Wojciechowski wasn't coaching the Golden Eagles, Taylor Jr. likely would be spending the 2014-15 season elsewhere.
Taylor Jr. played sparingly in 23 games during his sophomore season at Marquette, as former coach Buzz Williams maintained the lack of playing time was due to lingering knee issues following a surgery in May to remove a benign growth.
Later insisting his knee was healthy during the season, Taylor Jr. admitted to considering leaving Marquette if Williams was still the head coach. The urge to transfer picked up during the days of uncertainty before Wojciechowski was hired.
"I was like, 'I might have to jump ship,'" Taylor Jr. said. "I didn't know what I wanted to do yet. But then when Wojo came, I figured I'd give him a try. You can't just up and leave without finding out who he is.
"He had player evaluations where he met with all the players weekly to just get our feedback on what was going on. That really made me think that he really cares about the players and what we think. He made me want to stay."
For Marquette and Wojciechowski, it is a good thing the forward decided to stick around. At 6-foot-7, Taylor Jr. will be the tallest player available to the Golden Eagles until 6-foot-11 center Luke Fischer is eligible on Dec. 14.
That means Taylor Jr. will likely be at center when Marquette opens its season against Tennessee-Martin on Nov. 14.
"I think he's excited by the opportunity," Wojciechowski said. "Last year was not an easy year for him. I think he's said it. One of the things I've tried to do with all these guys is let them know that this is a fresh start. What you've done in the past (doesn't matter). We're all about looking forward.
"I think Steve has been excited by that. He's had an outstanding (start to) practice. Hopefully that will translate to when we play games."
The challenges will only increase from there for Taylor Jr., as Ohio State, Georgia Tech and Wisconsin loom on the schedule before Fischer is eligible. Depending on how the Orlando Classic goes, the junior from Simeon Career Academy in Chicago may also have to battle inside with the likes of Michigan State and Kansas.     
"With me being the tallest player, now it kind of switches everybody out of position," Taylor Jr. said. "Everybody has to be ready to play at any position. You have to just know all of the positions.
"I've worked on defending the post better, just learning how to play without my hands and moving my feet more."
Even when Fischer returns, Marquette will still be undersized and unproven inside. Fischer has never played more than 19 minutes in a college game, while Taylor Jr. has yet to reach his potential. The Golden Eagles have been strong inside in recent years, but the graduation losses of Davante Gardner, Chris Otule and Jamil Wilson and the loss of 7-foot recruit Satchel Pierce when Williams left changed things dramatically.
In his first season as a head coach, Wojciechowski knows he's going to have to get creative. But he doesn't want the pressure of overcoming the team's height deficiencies to fall on Taylor Jr.
"We're an undersized team," Wojciechowski said. "That can affect you in a number of different areas. When you are playing against teams with great size at multiple positions, post defense can prove to be challenging. On the backboard, rebounding will be a real challenge for us.
"We're going to have to do it collectively. We're going to have to figure out ways to guard outstanding post guys collectively. We're going to have to figure out how to rebound as a team. It is not going to fall on one guy's shoulders. It is going to fall on all of our shoulders."
A four-star recruit out of high school, Taylor Jr. is the only remaining member of Williams' 2012 recruiting class. Jamal Ferguson transferred to North Carolina Central after just one season at Marquette, while T.J. Taylor never came to came to campus.
Taylor Jr. was a consensus top-100 recruit and ranked by Scout.com as the 14th-best power forward in the class of 2012. He teamed with current Milwaukee Bucks forward Jabari Parker at Simeon to win three straight Illinois state championships, averaging 16.0 points, 9.0 rebounds and 3.0 blocks per game as a senior.
When he has played at Marquette, Taylor Jr. has shown flashes of his offensive and rebounding ability, including leading the Golden Eagles to an overtime victory at Georgetown last season with 14 points and eight rebounds.
Taylor Jr., who said both of his knees are healthy, is looking forward to the opportunity to receive consistent minutes for the first time in his collegiate career.
"I get to show off my talent a bit," Taylor Jr. said.
Follow Andrew Gruman on Twitter
---