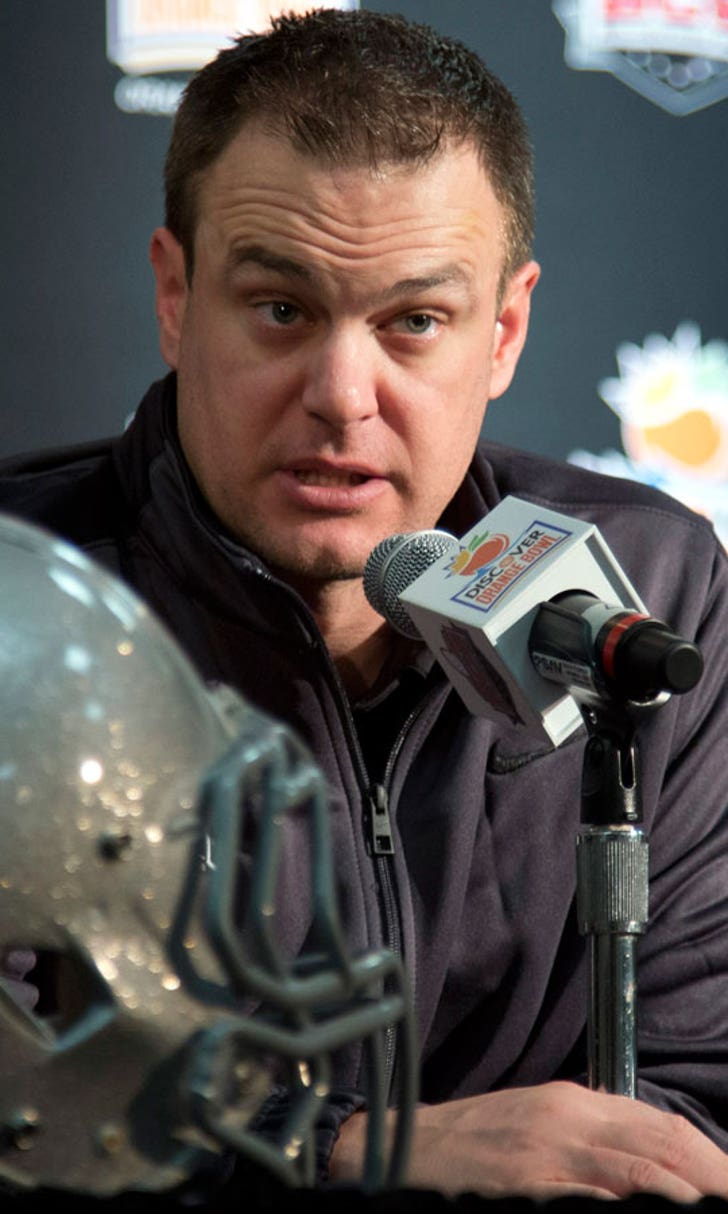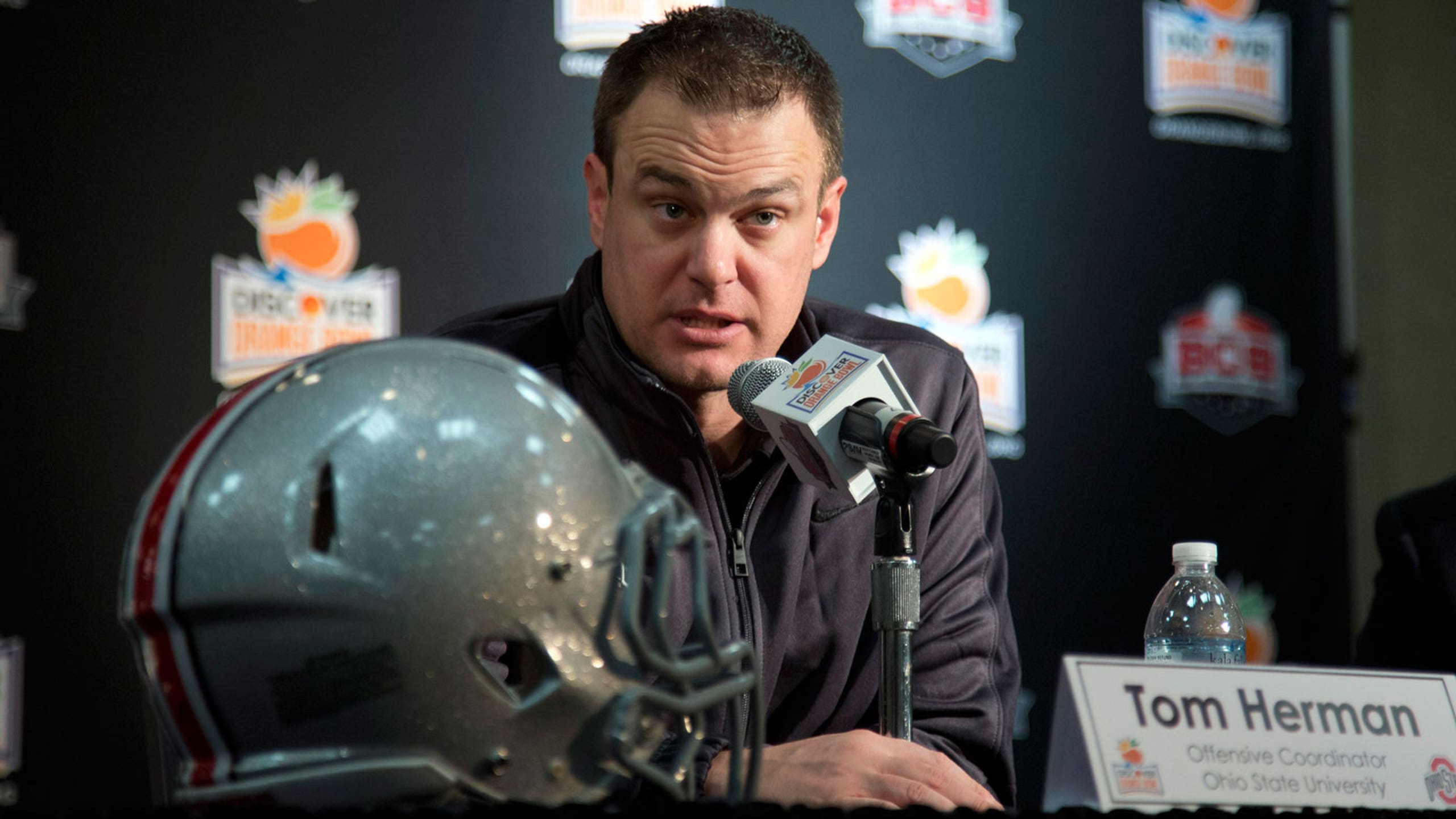 Take a chance: Buckeyes' Herman worth investment as head coach candidate
BY foxsports • December 12, 2014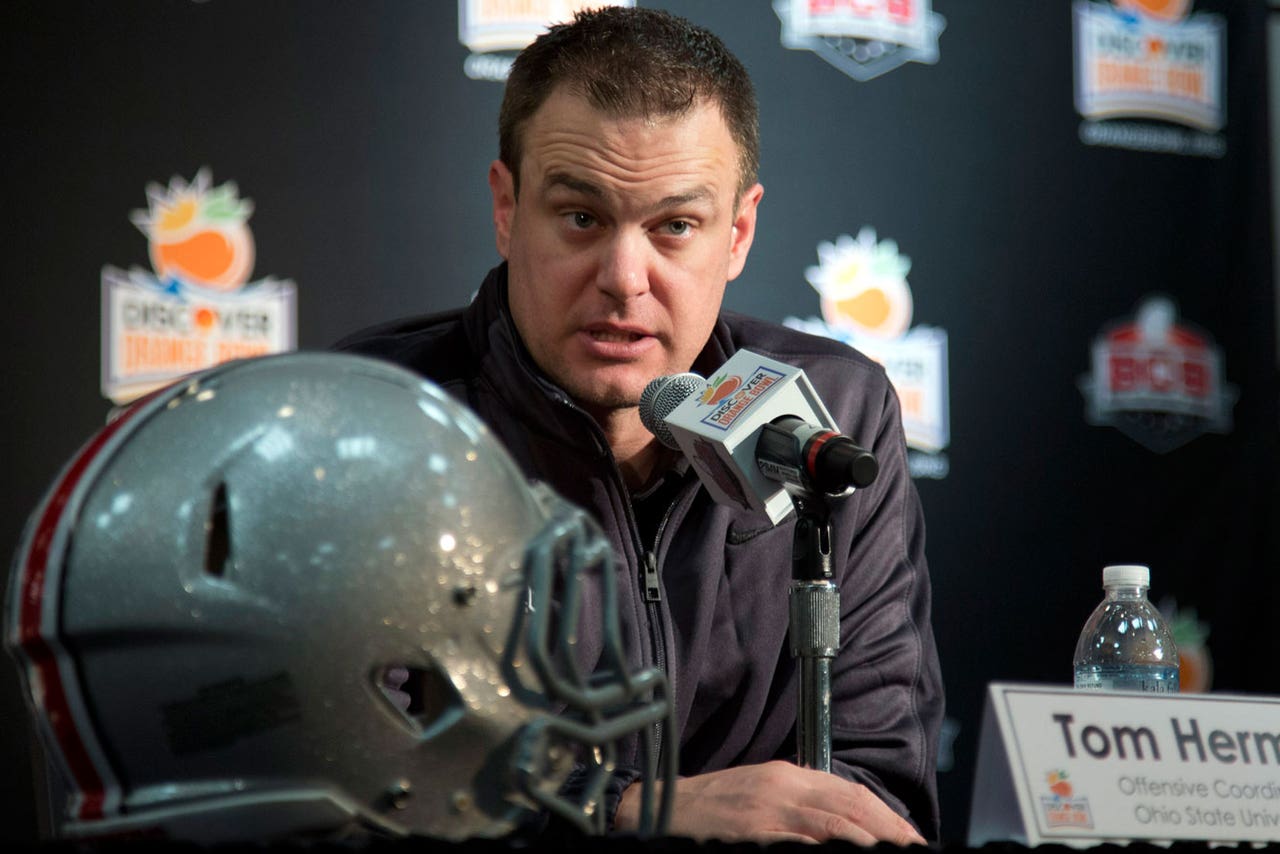 'Tis the season for the college head coaching carousel to spin and spin.
Why Tom Herman would still be waiting on his turn remains a mystery.
Ohio State's offensive coordinator and quarterbacks coach is a genius -- really; he's a MENSA member -- but more importantly, Herman is a quarterback genius. And of all the criteria all of these athletic directors and search firms and big-spending boosters want in their new coaches, shouldn't an ability to teach, recruit and develop quarterbacks be atop any list in today's game?
Coaches need facilities, big budgets, good assistant coaches and lots of power to succeed. They need great quarterback play as much as any of those.
Herman has proven he can bring that. He got it at Rice -- "with doctors and lawyers," he's said more than once -- and got it at Iowa State and he's totally changed everything about offensive football at Ohio State in a short time. He's from California, has done a bunch of coaching in Texas and has both recruited and inherited quarterbacks from Texas, Ohio, California and Florida and turned a bunch of them into winners.
Offense sells. All-weather offense wins.
In just three years at Ohio State, Herman has turned Kenny Guiton from a guy who got recruited by the places at which Herman used to coach into a winner. On short notice this season, he turned J.T. Barrett from a redshirt freshman into the Big Ten's single-season touchdown leader and on a week's notice got Cardale Jones ready to lead a 59-0 win in the Big Ten Championship Game that put Ohio State into the first College Football Playoff.
Herman won the Broyles Award this season, given to the nation's top assistant coach. That puts a trophy on the mantle but doesn't say as much as his work with the quarterbacks and offense at Ohio State has.
Three years ago, Herman was Urban Meyer's hand-picked choice to run Ohio State's offense. That says a lot in itself.
Herman should be on top of the list at Houston and Pitt -- he probably is -- and shouldn't be out of the question at Michigan, even without prior head coaching experience.
Hey, Michigan - do you think you'll ever beat Meyer without excellent quarterback play?
Herman has a very good gig at Ohio State, in part because he makes a lot of money and in part because he has a room full of quarterbacks he's trained and continues to train. It would take a lot of money and a really good opportunity to get him away from his current situation.
Raise the money, interested suitors. He's worth it.
---