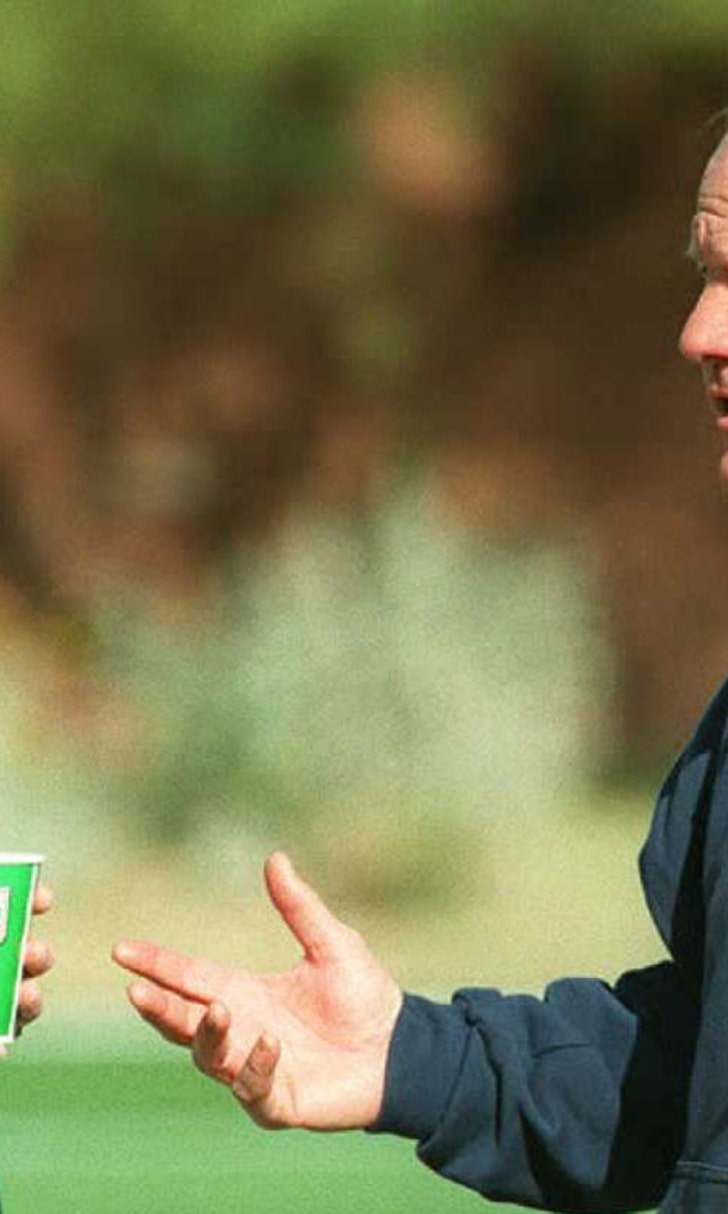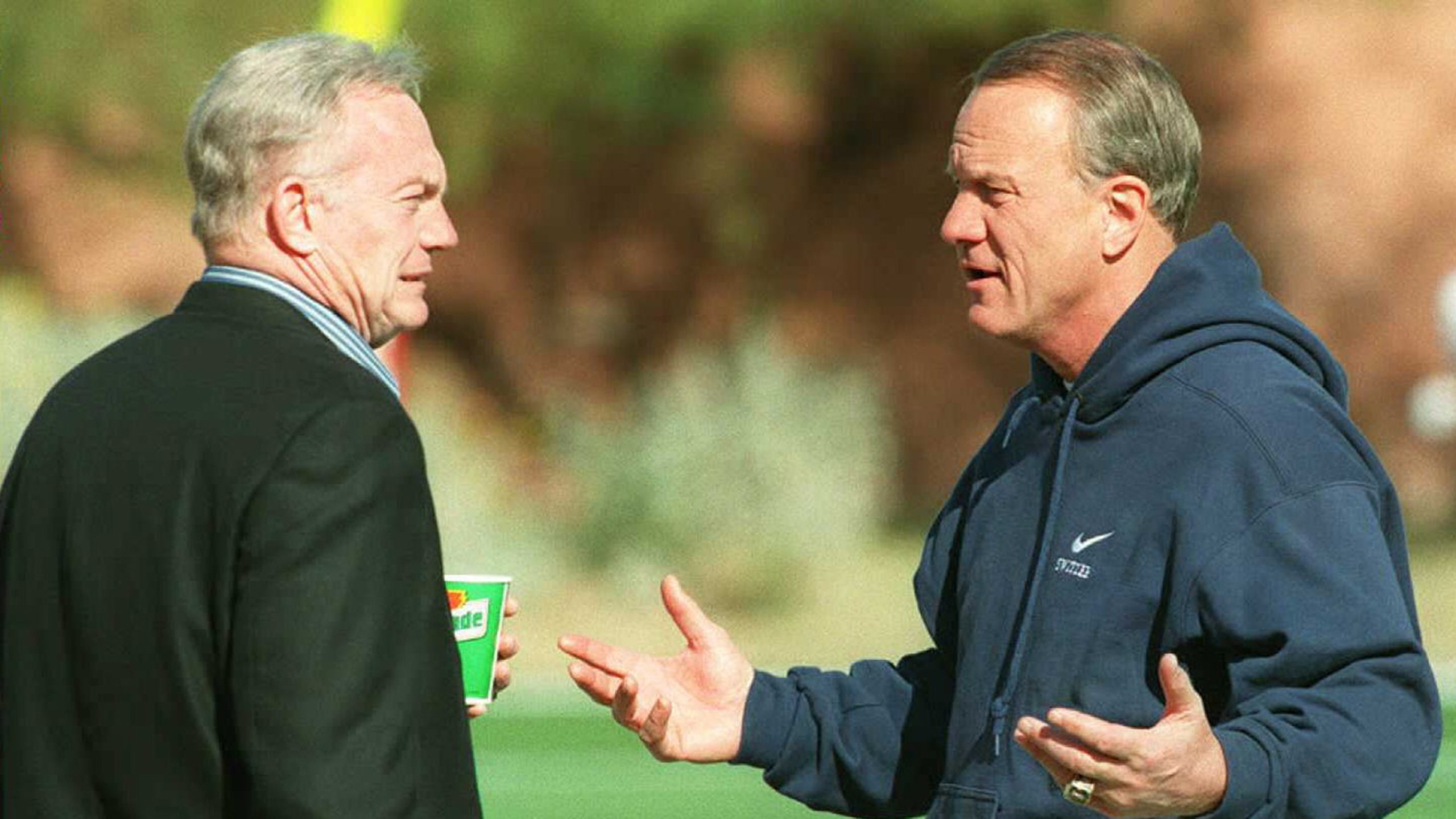 Switzer: Jimmy Johnson cheated on Jerry Jones, that's why they divorced
BY foxsports • February 25, 2014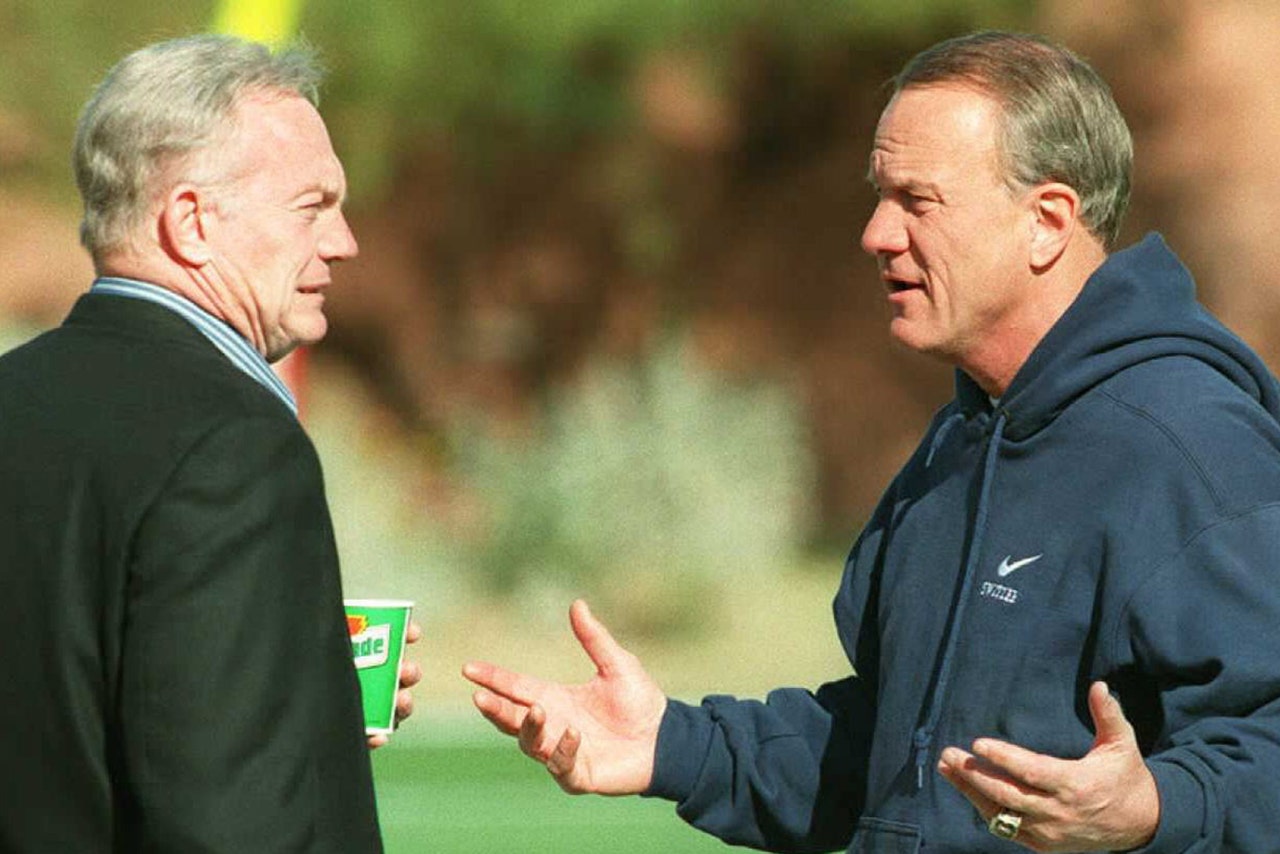 Barry Switzer was all fired up Tuesday morning. The former Dallas Cowboys head coach became animated when discussing the relationship Jerry Jones and Jimmy Johnson had before Johnson was fired and Switzer took over.
Switzer, who joined New School with Shan & RJ on 105.3 The Fan [KRLD-FM], was full of praise for Jones on his 25th anniversary as Cowboys owner.  He wasn't nearly as complimentary of Johnson.
"The only pressure I ever felt coaching the Cowboys was the fact that Jerry put his butt on the line when he fired Jimmy, who didn't think he could get fired after winning two Super Bowls. Thought he was bullet proof," Switzer said. "[Jerry] fired him and then felt like that for the first time in his life he looked himself in the mirror and he liked himself for a long time. I know he told me that and I know it's true. And that's why I was happy. I felt pressure for Jerry."
Switzer said when he arrived in Dallas the coaches told him they didn't even know Jones because Johnson wanted it that way.
"Why do you think that they got a divorce? Jimmy is the one that cheated on him," Switzer said. "If you want to talk about a marriage here, you go back and look at all the negative things that [Johnson] said ... the things he did and the way he treated Jerry, and he's the owner. What are you talking about?"
Switzer added: "Jimmy and Jerry had a poor relationship and Jerry finally got fed up with it, sucked up his guts, and fired his ass, simple as that. A bunch of coaches won't even speak to Jerry because they're worried about Jimmy getting on their ass or firing their ass. Hey, I'm telling you, that's how it was. [Jones] got tired of living in that world."
Switzer went 40-24 from 1994 to 1997 as coach of the Cowboys. Dallas was a three-time division champ and won Super Bowl XXX during Switzer's tenure.
Whether or not he gets credit for that success, Switzer said he doesn't care.
"[The critics] are insignificant to me, so I don't really give a damn what they think," Switzer said. "I'm the one who coached. Those 53 players on that team, that coaching staff, and those people at Valley Ranch, they're the ones that won the damn Super Bowl. We don't give a damn what anybody else thought. We got the job done. When it was all over with, we won the championship."
---