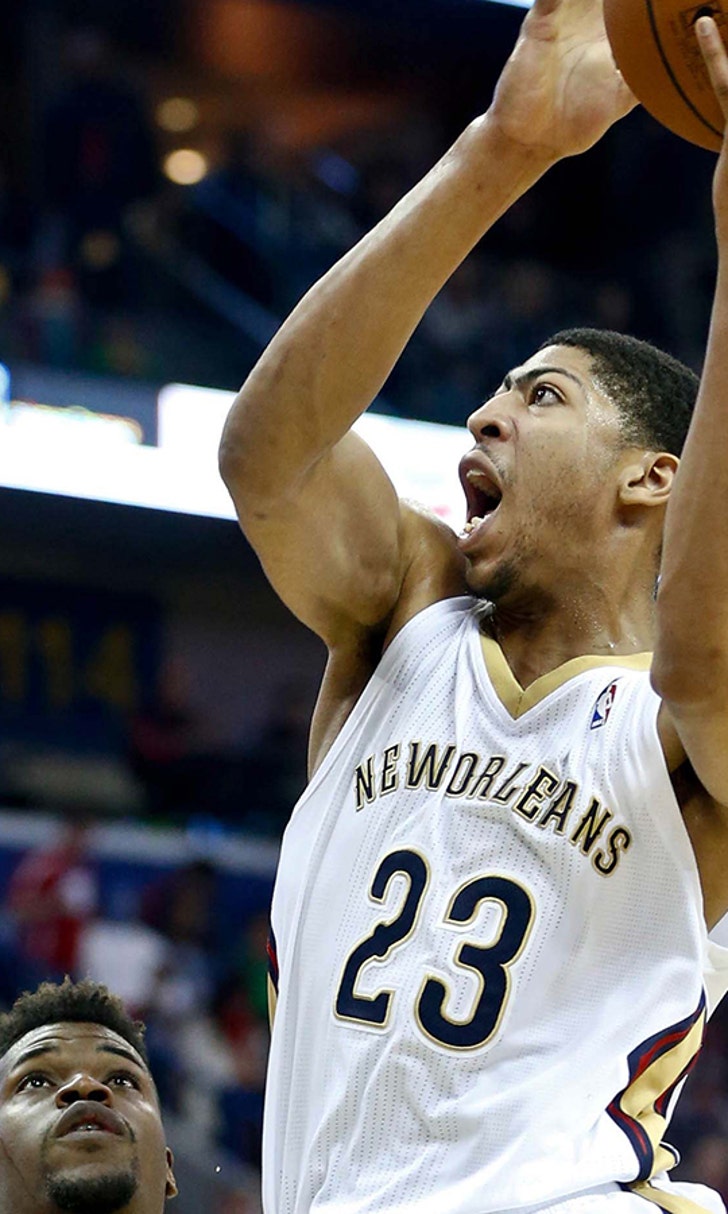 SWIM: Pelicans-Grizzlies
BY foxsports • March 13, 2014
Looking at a box score is something anyone can do. Who lead my team in scoring? How'd we shoot from the field? And while that knowledge is useful, does it really earn you bonus points around the water cooler?
That's why I'm here. I'm bringing you the S.W.I.M: Statistics Worth Increased Media. Let Joe from accounting regurgitate what he heard on the way in this morning; you're better than that. Use these nuggets to gain a unique perspective about last night's Pelicans/Grizzlies game.
The Pelicans, 3-3 in March, are averaging 34 more points this month in victories than in defeat. They've scored 40 or fewer points in four of the six halves in those losses.
Anthony Davis made 11 free throws and has back-to-back games with double digit FTM after doing so just once in the first 118 games of his career.
Davis has managed to block at least four shots and a double double 11 times this season (19.6% of his games). For reference, Dwight Howard has done it five fewer times in eight more games (9.4%).
For the sixth consecutive loss, and 13th time in 14 losses, Brain Roberts did not miss a free throw.
Since beating the Sixers in November, New Orleans is 0-9 when Roberts attempts at least four three pointers.
Jeff Withey is averaging 13.4 rebounds per 48 minutes in March.
For the first time this season, Anthony Morrow scored at least ten points in a game the Pelicans failed to reach 90 points.
This was the first of five March games in which Zach Randolph played at least 33 minutes but failed to notch a double double.
Memphis has won 11 of their last 12 games when Randolph shoots at least 38.5% from the field (lost the two prior games).
Since Christmas of 2012, the Grizzlies are 11-3 in games where Marc Gasol attempts a three pointer.
Upon returning from an injury in mid-February, Mike Conley is averaging 101.4% more points in wins than losses.
Memphis has won six of the last eight games where their defensive stopper Tony Allen attempts at least eight shots.
No team in the league is averaging 93 points in the league, yet this was the Grizzlies 11th win in which they scored fewer than 93 points.
---