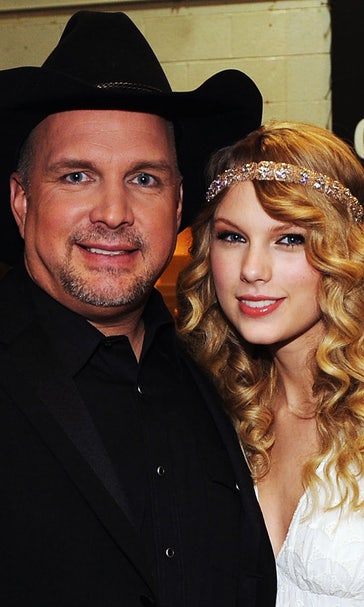 Survey shows Garth Brooks, Taylor Swift among favorite musical artists of NBA fans
October 28, 2015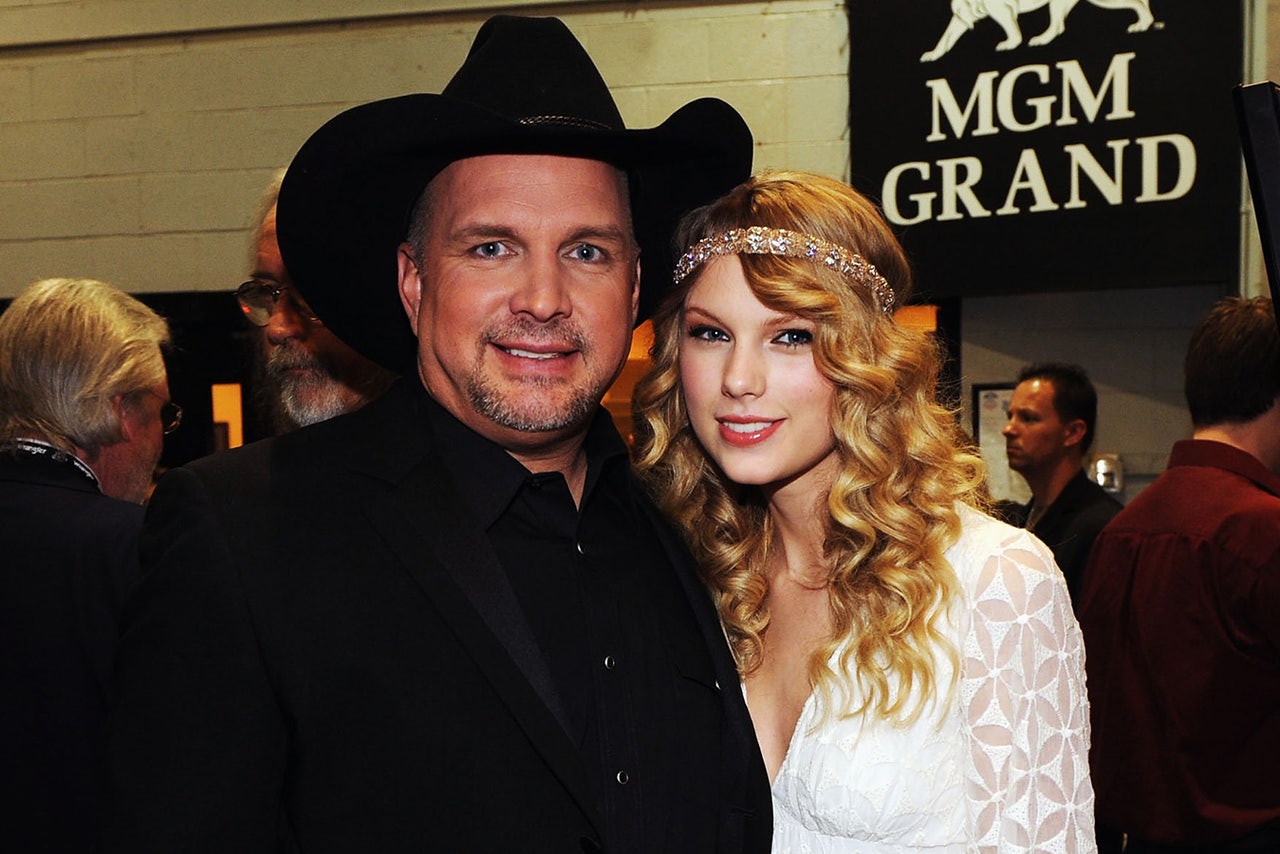 Ticket-seller Stubhub surveyed its NBA users to find out their pop culture habits.
The website recently asked its customers this question:
"If you bought a specific NBA team's ticket on StubHub for the upcoming season, what other ticket purchase have you made this year?"
The most interesting results come in the music category.
While some winners won't surprise at all (New Yorkers love Billy Joel, Raptors fans are Team Drake, Detroit native Kid Rock is a hit with the Pistons faithful), there many that may make you raise an eyebrow.
For example, AC/DC is a favorite in Golden State, folks in Utah love crooner Sam Smith and Heat fans are into Ariana Grande.
Check out the results, which include the categories, favorite artist, favorite theater/comedian and favorite event outside of basketball.
Boston Celtics Fans
Favorite Artist: The Who
Favorite Theater/Comedian: Kevin Hart
Favorite Event Outside of Basketball: 2016 NHL Winter Classic
Brooklyn Nets Fans
Favorite Artist: Janet Jackson
Favorite Theater/Comedian: Hamilton New York
Favorite Event Outside of Basketball: US Open Tennis
New York Knicks Fans
Favorite Artist: Billy Joel
Favorite Theater/Comedian: Fish in the Dark
Favorite Event Outside of Basketball: US Open Tennis
Philadelphia 76ers Fans
Favorite Artist: Imagine Dragons
Favorite Theater/Comedian: Disney on Ice Frozen Philadelphia
Favorite Event Outside of Basketball: CONCACAF Gold Cup
Toronto Raptors Fans
Favorite Artist: Drake
Favorite Theater/Comedian: Kevin Hart
Favorite Event Outside of Basketball: 2015 Women's World Cup
Chicago Bulls Fans
Favorite Artist: U2
Favorite Theater/Comedian: The Book of Mormon
Favorite Event Outside of Basketball: Lollapalooza
Cleveland Cavaliers Fans
Favorite Artist: The Rolling Stones
Favorite Theater/Comedian: Kevin Hart
Favorite Event Outside of Basketball: WWE Raw
Detroit Pistons Fans
Favorite Artist: Kid Rock
Favorite Theater/Comedian: Oddball Comedy and Curiosity Festival
Favorite Event Outside of Basketball: Oddball Comedy and Curiosity Festival
Indiana Pacers Fans
Favorite Artist: Zac Brown Band
Favorite Theater/Comedian: Kevin Hart
Favorite Event Outside of Basketball: Indianapolis 500
Milwaukee Bucks Fans
Favorite Artist: Garth Brooks
Favorite Theater/Comedian: Book of Mormon Chicago
Favorite Event Outside of Basketball: Big Ten Basketball Tournament
Atlanta Hawks Fans
Favorite Artist: Billy Joel
Favorite Theater/Comedian: Kevin Hart
Favorite Event Outside of Basketball: WWE Survivor Series
Charlotte Hornets Fans
Favorite Artist: Luke Bryan
Favorite Theater/Comedian: Kevin Hart
Favorite Event Outside of Basketball: Charlotte Knights
Miami Heat Fans
Favorite Artist: Ariana Grande
Favorite Theater/Comedian: Kevin Hart
Favorite Event Outside of Basketball: Miami Open
Orlando Magic Fans
Favorite Artist: The Rolling Stones
Favorite Theater/Comedian: Kevin Hart
Favorite Event Outside of Basketball: WWE Royal Rumble
Washington Wizards Fans
Favorite Artist: J Cole
Favorite Theater/Comedian: The Book of Mormon DC
Favorite Event Outside of Basketball: International Champions Cup
Dallas Mavericks Fans
Favorite Artist: Garth Brooks
Favorite Theater/Comedian: Disney on Ice Frozen Dallas
Favorite Event Outside of Basketball: Mexico vs Argentina Soccer
Houston Rockets Fans
Favorite Artist: Garth Brooks
Favorite Theater/Comedian: Once Houston
Favorite Event Outside of Basketball: Houston Rodeo
Memphis Grizzlies Fans
Favorite Artist: Foo Fighters
Favorite Theater/Comedian: Kevin Hart
Favorite Event Outside of Basketball: WWE Fast Lane
New Orleans Pelicans Fans
Favorite Artist: Taylor Swift
Favorite Theater/Comedian: Kevin Hart
Favorite Event Outside of Basketball: Monster Jam
San Antonio Spurs Fans
Favorite Artist: Luke Bryan
Favorite Theater/Comedian: Kevin Hart
Favorite Event Outside of Basketball: San Antonio Stock Show and Rodeo
Denver Nuggets Fans
Favorite Artist: Kenny Chesney
Favorite Theater/Comedian: Kevin Hart
Favorite Event Outside of Basketball: MLS All-Star Game
Minnesota Timberwolves Fans
Favorite Artist: Luke Bryan
Favorite Theater/Comedian: Kevin Hart
Favorite Event Outside of Basketball: WWE Raw
Oklahoma City Thunder Fans
Favorite Artist: Garth Brooks
Favorite Theater/Comedian: Kevin Hart
Favorite Event Outside of Basketball: WWE Raw
Portland Trail Blazers Fans
Favorite Artist: Ed Sheeran
Favorite Theater/Comedian: Kevin Hart
Favorite Event Outside of Basketball: Sounders/Timbers
Utah Jazz Fans
Favorite Artist: Sam Smith
Favorite Theater/Comedian: Dave Chappelle
Favorite Event Outside of Basketball: Red Bull Rampage
Los Angeles Lakers Fans 
Favorite Artist: Taylor Swift
Favorite Theater/Comedian: Kevin Hart
Favorite Event Outside of Basketball: International Champions Cup
Los Angeles Clippers Fans
Favorite Artist: Foo Fighters
Favorite Theater/Comedian: Kevin Hart
Favorite Event Outside of Basketball: International Champions Cup
Golden State Warriors Fans
Favorite Artist: AC/DC
Favorite Theater/Comedian: Dave Chappelle
Favorite Event Outside of Basketball: 2016 Wrestlemania
Phoenix Suns Fans
Favorite Artist: U2
Favorite Theater/Comedian: Book of Mormon Tempe
Favorite Event Outside of Basketball: CONCACAF Gold Cup
Sacramento Kings Fans
Favorite Artist: Taylor Swift
Favorite Theater/Comedian: Gabriel Iglesias
Favorite Event Outside of Basketball: Disney on Ice Sacramento
---