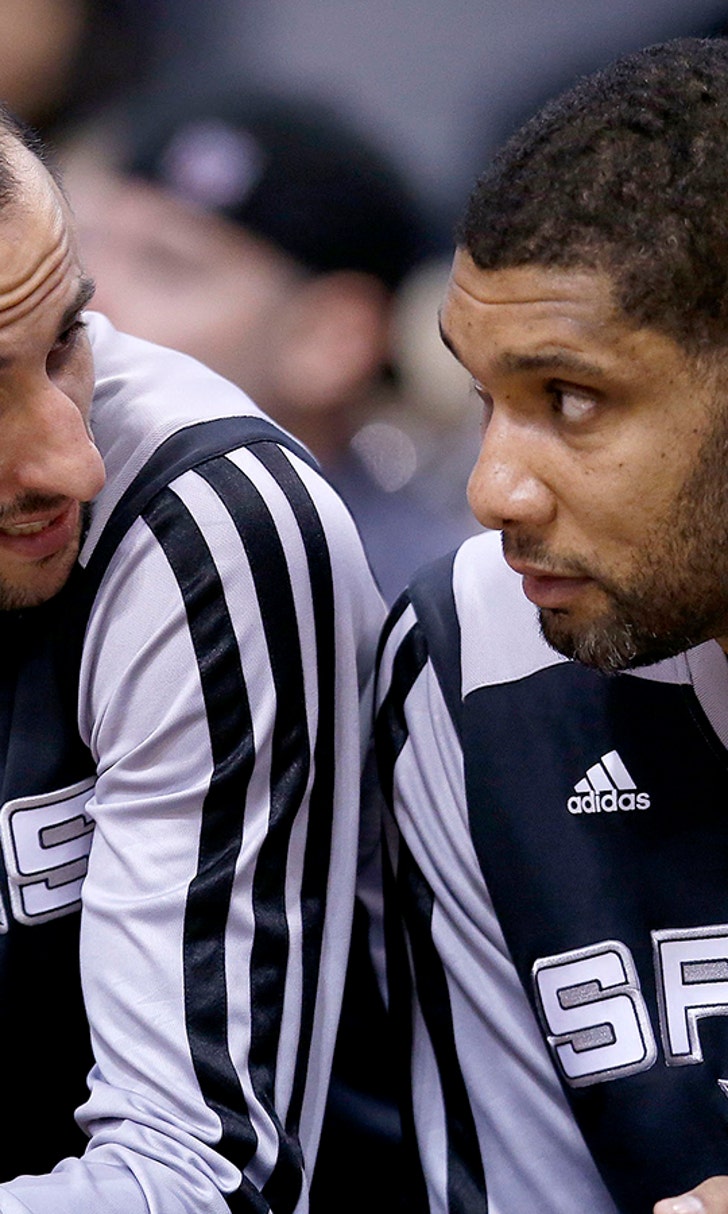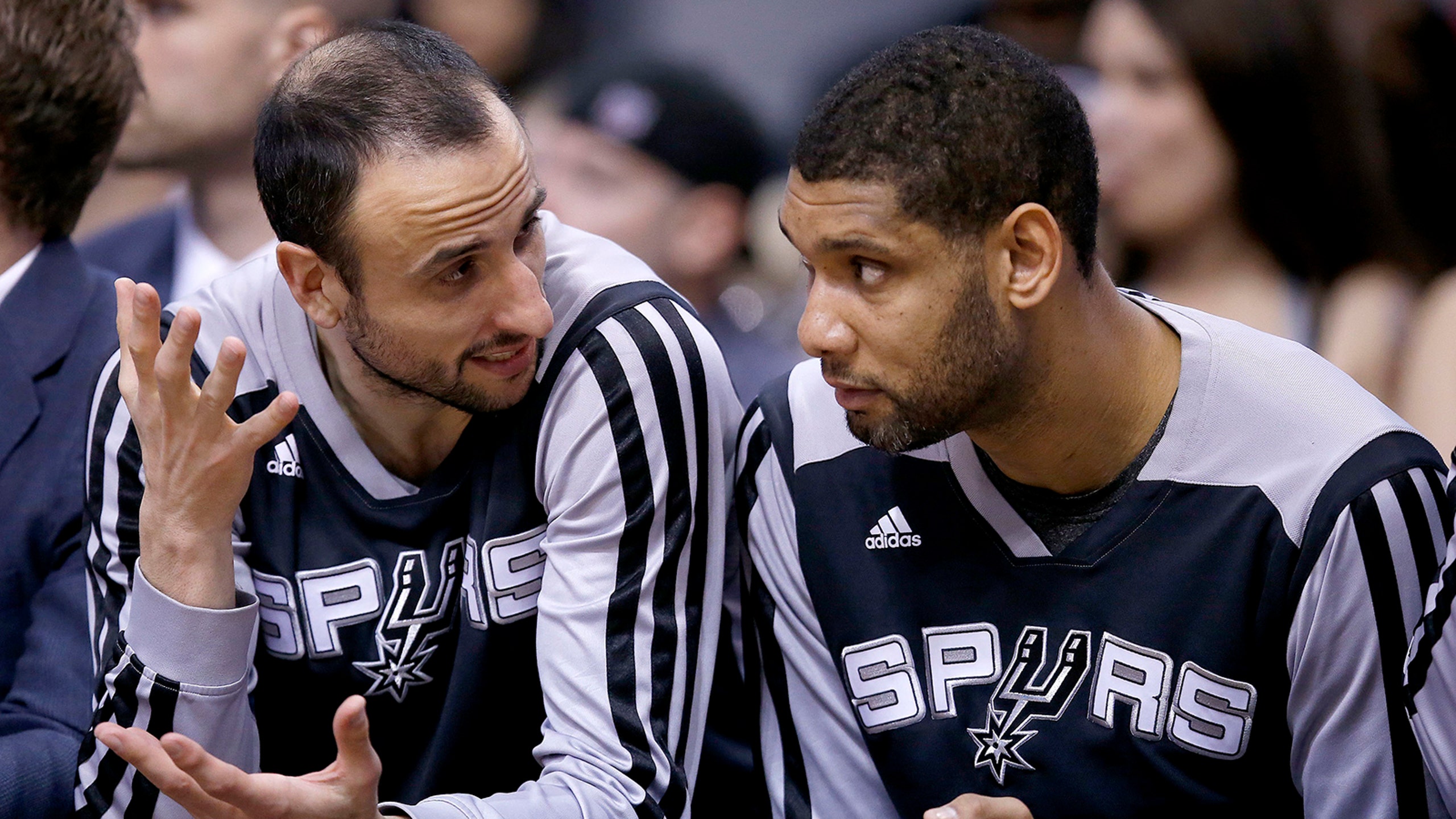 Suns roll past road-weary San Antonio
BY foxsports • February 21, 2014
PHOENIX (AP) -- The San Antonio Spurs were worn out at the end of a nine-game road trip, and they prefer a slower pace even in the best of times.
So their winter journey ended in Phoenix, against the NBA's top fast-break team with arguably the league's fastest player in Ish Smith.
The result was a 106-85 Suns victory.
Smith scored a career-high 15 points, matched his career best of seven rebounds and triggered a decisive second-quarter run.
"I'm like Ricky Bobby (from the Will Ferrell movie "Talladega Nights"), I want to go fast," Smith said. "The biggest thing with us is we want to play that pace. We want to constantly push the ball, push the ball. That's what makes us really good."
Markieff Morris scored 21 points and Channing Frye 17 for Phoenix. Gerald Green and Marcus Morris added 13 apiece.
Danny Green had 15 points and Tim Duncan 13 for the Spurs, who finished a nine-game road trip, the team's annual sojourn while a rodeo is held back home. The Spurs went 6-3 on the swing.
The Suns, 3-0 since the All-Star break, snapped San Antonio's three-game winning streak and climbed to a season-high 12 games above .500.
"You never know how you are going to get a team," Suns coach Jeff Hornacek said. "They have been on the road for a long time, they were probably itching to get back home. They had an off night and we had a decent night. We will take it."
The Spurs' NBA-best road record dropped to 22-8.
"They made shots, we didn't, and we turned it over," San Antonio coach Gregg Popovich said. "It wasn't bad. Our ninth road game in a row, they played hard and we couldn't stick it in the hole. It happens. It was a great trip. Six and three on that trip under the circumstances of all the guys out and back and forth, I thought they were great."
The Suns outscored San Antonio 28-12 in the second quarter to lead 47-35 at the break, the Spurs' lowest scoring half of the season
With a lineup of mostly bench players, the Suns scored 19 points in a row in what eventually became a 26-3 second-quarter run.
San Antonio got the first basket of the quarter, then didn't score again until Duncan's three-point play with 5:11 to play in the period. Frye responded with a 3-pointer, then Smith scored twice inside, the second on a nifty underhanded layup in traffic, and Phoenix had its biggest lead of the half, 45-28, with 3:06 to play.
Smith, getting added court time because Leandro Barbosa was out with a sprained left big toe, was 5-for-5 shooting in the second quarter for 10 points with five rebounds, two assists and a steal.
"(Russell) Westbrook is fast, but he's not like dash fast, first step," teammate Goran Dragic said. "Ish is special. It's harder because he's so small and when he goes low, it's even harder to stay in front of him."
Smith almost singlehandedly speeded up the game.
"The game was kind of their pace," Hornacek said. "I think we were down 21-17 when he came in and he got the tempo going, really pushed the ball, got our guys in that running mode."
San Antonio's 12-point second quarter matched its lowest-scoring quarter of the season.
The Suns outscored the Spurs 17-7 to open the second half, taking a 64-42 lead on Frye's 3-pointer with 5:39 left in the period.
About that time, San Antonio coach Gregg Popovich sat Duncan and Manu Ginobili for the night.
Ginobili, a game-time decision because of a sore hamstring, played 13 minutes.
For the Spurs, Patty Mills was 2 of 14 from the field and Marco Belinelli 1 for 8. San Antonio was 2 of 21 from 3-point range.
The 21-point loss was the second-worst of the season for San Antonio. The Spurs lost by 23 at the Los Angeles Clippers Dec. 16.
NOTES: Phoenix snapped a five-game losing streak against the Spurs. ... Tony Parker missed his fourth game in a row for what Popovich labeled an assortment of ailments. ... Popovich drew a technical seven minutes into the game and the Suns' P.J. Tucker got one in the second quarter. ... The Spurs have five days off before playing their first home game since Feb. 1, against Detroit next Wednesday.
---