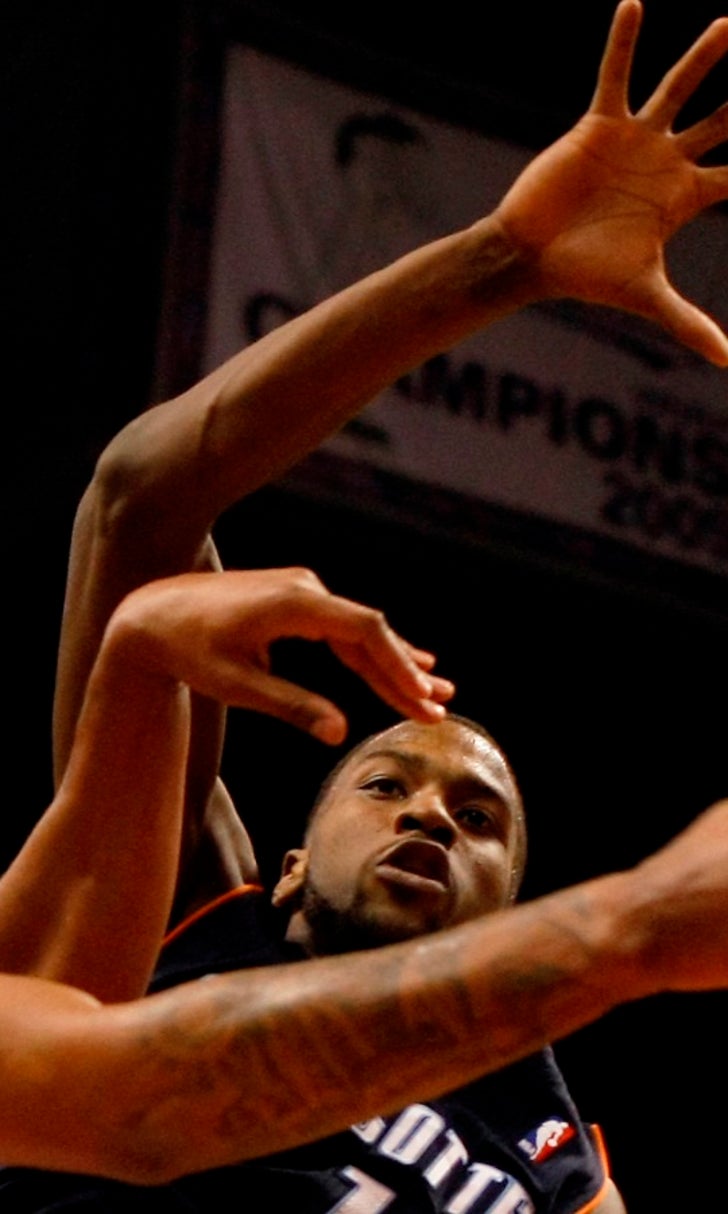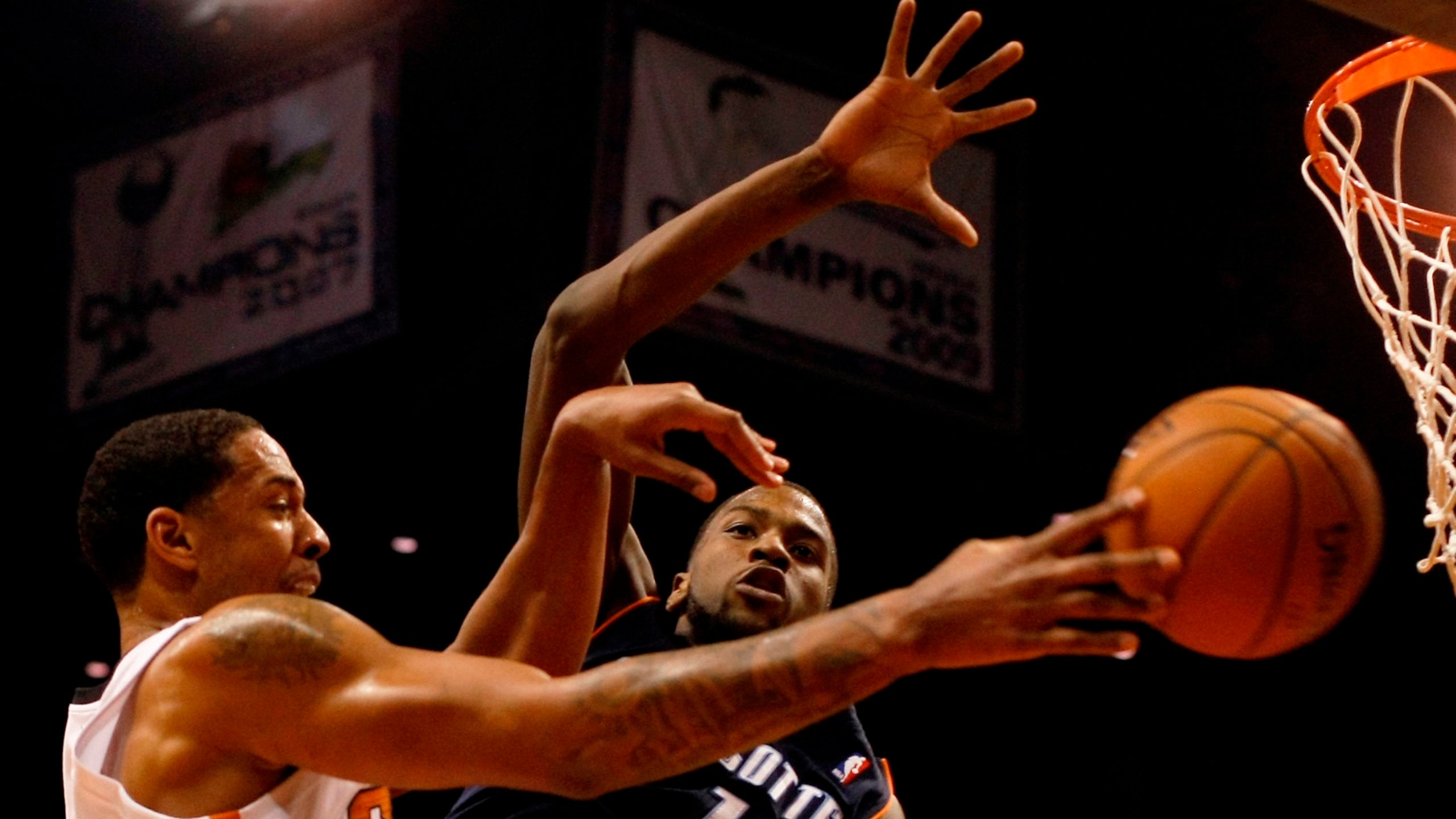 Suns continue driving defenses crazy
BY foxsports • February 2, 2014
PHOENIX -- While they're busy defying expectation the Suns aren't doing much to satisfy convention, either.
And that's especially true because historic patterns of Phoenix offense have extensive dime-dropping in their fabric.
But during their first season under Jeff Hornacek, all the Suns care about is winning a lot more games than NBA watchdogs expected. And if they don't score points in the heavily-assisted, Steve Nash style, it hardly matters.
"You look at how easily they score and how they do it," Charlotte Bobcats coach Steve Clifford said Saturday before his team's 105-95 loss at U.S. Airways Center. "They play it very unselfishly and they're organized, but they're last in the NBA in assists because it's a lot of one-on-one, break down the guys which they can do because there is so much shooting out there, and if you come off to help them, boom, there's an open 3.
"It's a tough group to defend and he (Hornacek) has done a great job organizing them."
Through this organization, the Suns are 29-18, sitting on five consecutive wins and the sixth seed in the Western Conference. The Suns entered Saturday's fourth quarter with a 27-point spread, but the end-of-the-benchers staggered home with just 15 points in the final 12 minutes.
For the record, Hornacek points out that with Phoenix's top two scorers – Goran Dragic and injured sidekick Eric Bledsoe – checking in as break-down-reliant point guards, assists totals may be a bit pedestrian.
This hasn't prevented the Suns from reaching a level of offensive efficiency (eighth in the NBA) that has them sixth for points per game.
Saturday's salvo was kind of impressive because it was achieved against the league's seventh-ranked defense (in efficiency terms). The Bobcats were on the clock for the second night in a row, but their inability to handle the Suns shouldn't be credited to fatigue.
"They are so quick, so skilled now ... these guys have one thing we don't have and that's guys who can go off the dribble," Clifford said. "They spread you out with their shooting, but then they beat you going at matchups with just a bunch of guys who can take their guys one-on-one."
Well, with apologies to analytic slaves who worship at the altar of by-the-book assisting, a crucial bane of any defensive alignment is dribble penetration. Even with Bledsoe sidelined and rangy Gerald Green (not exactly a slick, off-the-dribble customer) starting in his stead, the Suns do have some shifty ball handlers.
Dragic (25 points on 14 field-goal attempts vs. Charlotte) continued his blitz of the league by splitting the Charlotte defense for 15 points in the opening quarter.
While he rested in the second, Ish Smith rolled in and converted 3 penetrating dribbles into 3 Phoenix buckets. Leandro Barbosa had a couple in the same period, helping the Suns reach intermission with 59 points on 55-percent shooting.
The Dragon returned with 6 more points in a 31-point third quarter that ended with the Suns working on a 90-63 cushion. Dragic mixed in a couple of assists in the third, but it should be pointed out Phoenix had a measly 10 dimes (while shooting 56.7 percent) over that first 90 points.
By the way, Clifford – who cut many of his coaching-wisdom teeth working as an assistant to Stan Van Gundy in Orlando – had some interesting takes on Dragic.
"He was really good last year," Clifford said of the lefty from Slovenia. "Again, this is a point guard's dream to play on a team like this. I go back to look at Jameer Nelson before we got to Orlando. He was a very good player, but they played three out and two in with (Darko) Milicic and (Dwight) Howard. When we got there, Stan put Rashard Lewis at the four and instantly Jameer's numbers went up across the board.
"That's player development. When you're going to play with spacing on the floor, there's more room to attack and everyone is going to look better."
With far greater perimeter shooting than most of us expected the Suns to muster, Dragic, Bledsoe and Smith have had vast avenues to explore off the dribble.
Before the season began, the Suns' legion of critics wondered just who would be able to space the floor. But that was before Channing Frye bounced back after missing an entire season with an enlarged.
With Green better than advertised and P.J. Tucker showing considerable improvement on the corner 3 and the Morris twins dialing in enough defensively to stay on the floor, Phoenix had more weapons than anyone anticipated.
It also should be pointed out that -- in another shift from history -- the Suns now offer fits of defense.
On Saturday, the Bobcats' fourth-quarter, garbage-time eruption only lifted their field-goal percentage to 41.8.
---