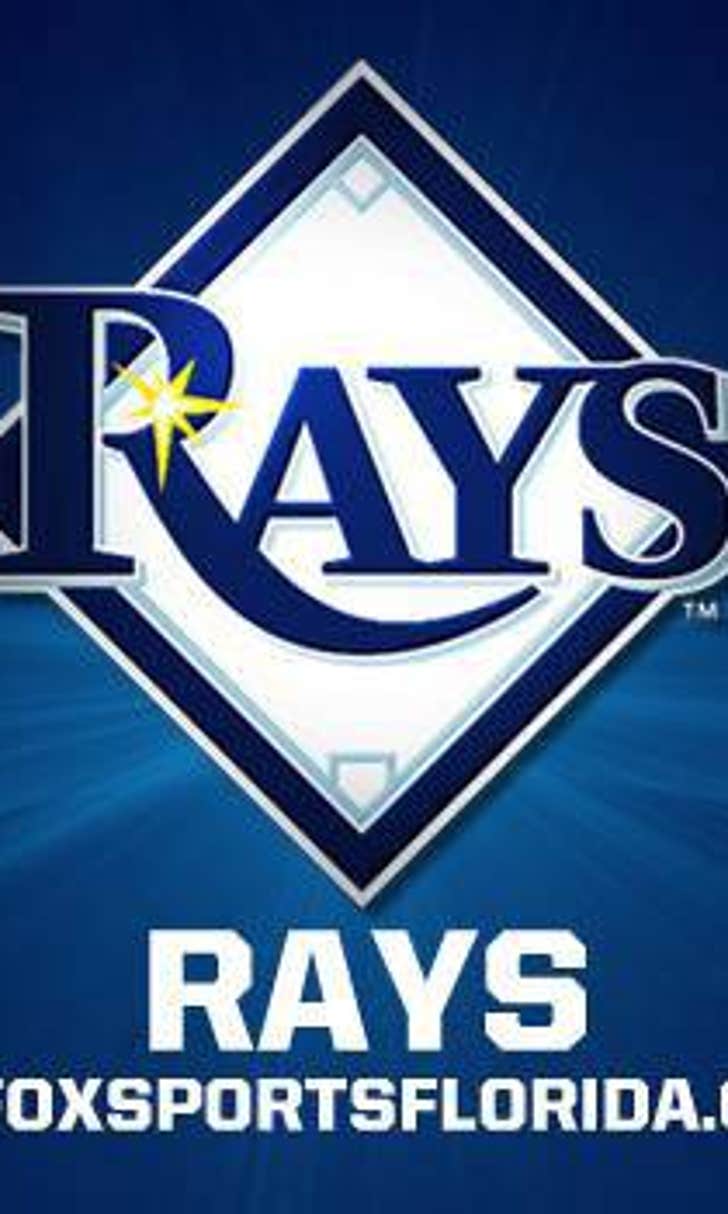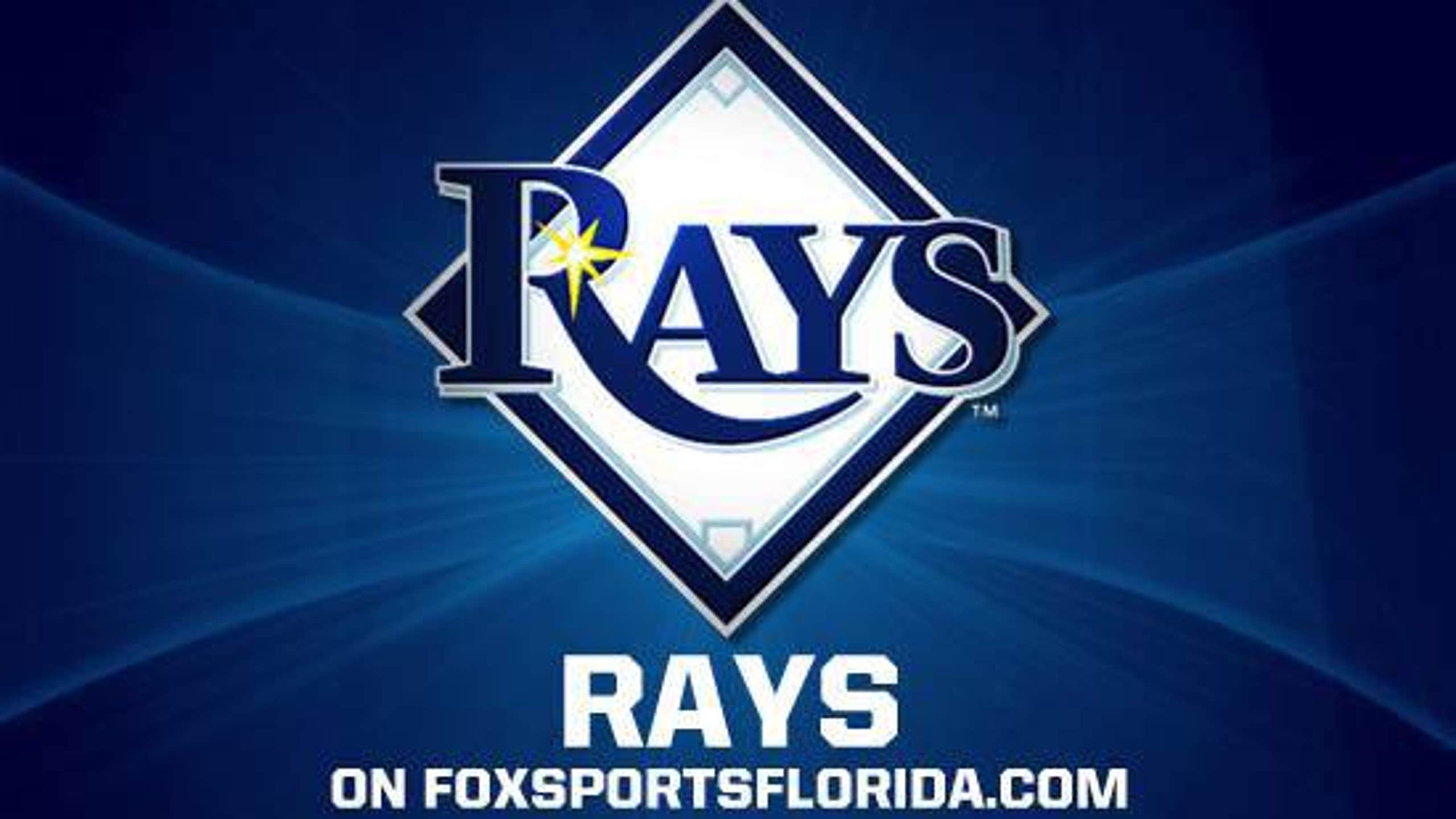 Sun Sports to broadcast 150 Tampa Bay Rays games in 2014
BY foxsports • February 27, 2014
TAMPA, Fla. -- Sun Sports, the statewide television home of the Tampa Bay Rays, will produce and televise 150 Rays regular season games in high definition as part of the 2014 Major League Baseball season.
Opening day coverage begins live from Tropicana Field with a special one hour pregame show, starting at 3:00 p.m. ET on Monday, March 31, when the Rays host the Toronto Blue Jays. Like last year, both home and away game broadcasts will feature half-hour Rays LIVE pregame shows and all will offer extended post-game coverage from site. Home games Rays LIVE will originate from Tropicana Field, while away games will air from the FOX Sports studio in Fort Lauderdale, Fla.
Dewayne Staats returns this year for his 17th season as play-by-play announcer for Rays baseball on Sun Sports and will be joined in the booth by former MLB pitcher Brian Anderson. Staats enters his 37th year broadcasting baseball, while Anderson enters his 6th season providing analysis on Sun Sports.
Also in his 17th season, Todd Kalas serves as host for Rays LIVE pre- and postgame shows at Tropicana Field, while the newest addition to the broadcast team, Rich Hollenberg, will anchor away games from the FOX Sports studio. Kelly Nash returns for her second season serving as host of Inside the Rays and in-game feature / social media reporter. Orestes Destrade rounds out the television talent lineup returning as an analyst on Rays LIVE.
In addition to the 150 games on Sun Sports, the Rays will appear twice on the 'FOX Saturday Baseball Game of the Week' national schedule -- vs. the Boston Red Sox on May 31 (7:15 p.m. ET) and vs. the Baltimore Orioles on September 6 (1:10 p.m. ET).
The Rays will also be televised nationally on FOX Sports 1 against the Cleveland Indians on Saturday, May 10 (7:10 p.m. ET), and as part of a simulcast with Sun Sports against the New York Yankees on Saturday, August 16 (4:10 p.m. ET).
Going beyond just coverage of games, Sun Sports' partnership with the Rays provides fans with more opportunities to get to know the team and its players. Nine half-hour HD episodes of Sun Sports popular Inside the Rays are planned this year and will include player profiles, with rare behind-the-scenes stories and interviews, plus episodes offering inside access to other aspects of the team and its operations – all designed to bring the fans closer to their favorite team.
Don't miss any of the action with your Rays this season. Be sure to tune in and follow @SunSportsRays on Twitter and visit FOXSportsFlorida.com for channel listings and exclusive Tampa Bay Rays coverage.
| | | | |
| --- | --- | --- | --- |
| DATE | TIME | GAME | TV |
| Mon, March 31 | 4:10 PM | vs. Toronto Blue Jays | SUN |
| Tue, April 1 | 7:10 PM | vs. Toronto Blue Jays | SUN |
| Wed, April 2 | 7:10 PM | vs. Toronto Blue Jays | SUN |
| Thu, April 3 | 7:10 PM | vs. Toronto Blue Jays | SUN |
| Fri, April 4 | 7:10 PM | vs. Texas Rangers | SUN |
| Sat, April 5 | 7:10 PM | vs. Texas Rangers | SUN |
| Sun, April 6 | 1:40 PM | vs. Texas Rangers | SUN |
| Mon, April 7 | 8:10 PM | @ Kansas City Royals | SUN |
| Tue, April 8 | 8:10 PM | @ Kansas City Royals | SUN |
| Wed, April 9 | 2:10 PM | @ Kansas City Royals | SUN |
| Fri, April 11 | 7:10 PM | @ Cincinnati Reds | SUN |
| Sat, April 12 | 1:10 PM | @ Cincinnati Reds | SUN |
| Sun, April 13 | 1:10 PM | @ Cincinnati Reds | SUN |
| Mon, April 14 | 7:05 PM | @ Baltimore Orioles | SUN |
| Tue, April 15 | 7:05 PM | @ Baltimore Orioles | SUN |
| Wed, April 16 | 12:35 PM | @ Baltimore Orioles | SUN |
| Thu, April 17 | 7:10 PM | vs. New York Yankees | SUN |
| Fri, April 18 | 7:10 PM | vs. New York Yankees | SUN |
| Sat, April 19 | 7:10 PM | vs. New York Yankees | SUN |
| Sun, April 20 | 1:40 PM | vs. New York Yankees | SUN |
| Tue, April 22 | 7:10 PM | vs. Minnesota Twins | SUN |
| Wed, April 23 | 7:10 PM | vs. Minnesota Twins | SUN |
| Thu, April 24 | 1:10 PM | vs. Minnesota Twins | SUN |
| Fri, April 25 | 8:10 PM | @ Chicago White Sox | SUN |
| Sat, April 26 | 7:10 PM | @ Chicago White Sox | SUN |
| Sun, April 27 | 2:10 PM | @ Chicago White Sox | SUN |
| Mon, April 28 | 8:10 PM | @ Chicago White Sox | SUN |
| Tue, April 29 | 7:10 PM | @ Boston Red Sox | SUN |
| Wed, April 30 | 7:10 PM | @ Boston Red Sox | SUN |
| Thu, May 1 | 7:10 PM | @ Boston Red Sox | SUN |
| Fri, May 2 | 7:05 PM | @ New York Yankees | SUN |
| Sat, May 3 | 1:05 PM | @ New York Yankees | SUN |
| Sun, May 4 | 1:05 PM | @ New York Yankees | SUN |
| Tue, May 6 | 7:10 PM | vs. Baltimore Orioles | SUN |
| Wed, May 7 | 7:10 PM | vs. Baltimore Orioles | SUN |
| Thu, May 8 | 7:10 PM | vs. Baltimore Orioles | SUN |
| Fri, May 9 | 7:10 PM | vs. Cleveland Indians | SUN |
| Sat, May 10 | 7:10 PM | vs. Cleveland Indians | FOX Sports 1 |
| Sun, May 11 | 1:40 PM | vs. Cleveland Indians | SUN |
| Mon, May 12 | 10:10 PM | @ Seattle Mariners | |
| Tue, May 13 | 10:10 PM | @ Seattle Mariners | SUN |
| Wed, May 14 | 3:40 PM | @ Seattle Mariners | SUN |
| Thu, May 15 | 10:05 PM | @ Los Angeles Angels | SUN |
| Fri, May 16 | 10:05 PM | @ Los Angeles Angels | SUN |
| Sat, May 17 | 9:05 PM | @ Los Angeles Angels | SUN |
| Sun, May 18 | 3:35 PM | @ Los Angeles Angels | SUN |
| Tue, May 20 | 7:10 PM | vs. Oakland Athletics | SUN |
| Wed, May 21 | 7:10 PM | vs. Oakland Athletics | SUN |
| Thu, May 22 | 4:10 PM | vs. Oakland Athletics | |
| Fri, May 23 | 7:10 PM | vs. Boston Red Sox | SUN |
| Sat, May 24 | 4:10 PM | vs. Boston Red Sox | SUN |
| Sun, May 25 | 1:40 PM | vs. Boston Red Sox | SUN |
| Mon, May 26 | 7:07 PM | @ Toronto Blue Jays | SUN |
| Tue, May 27 | 7:07 PM | @ Toronto Blue Jays | SUN |
| Wed, May 28 | 7:07 PM | @ Toronto Blue Jays | SUN |
| Fri, May 30 | 7:10 PM | @ Boston Red Sox | SUN |
| Sat, May 31 | 7:15 PM | @ Boston Red Sox | FOX |
| Sun, June 1 | 1:35 PM | @ Boston Red Sox | SUN |
| Mon, June 2 | 7:10 PM | @ Miami Marlins | SUN |
| Tue, June 3 | 7:10 PM | @ Miami Marlins | SUN |
| Wed, June 4 | 7:10 PM | vs. Miami Marlins | SUN |
| Thu, June 5 | 4:10 PM | vs. Miami Marlins | SUN |
| Fri, June 6 | 7:10 PM | vs. Seattle Mariners | SUN |
| Sat, June 7 | 4:10 PM | vs. Seattle Mariners | SUN |
| Sun, June 8 | 1:40 PM | vs. Seattle Mariners | SUN |
| Mon, June 9 | 1:10 PM | vs. Seattle Mariners | |
| Tue, June 10 | 7:10 PM | vs. St. Louis Cardinals | SUN |
| Wed, June 11 | 7:10 PM | vs. St. Louis Cardinals | SUN |
| Fri, June 13 | 8:10 PM | @ Houston Astros | SUN |
| Sat, June 14 | 4:10 PM | @ Houston Astros | SUN |
| Sun, June 15 | 2:10 PM | @ Houston Astros | SUN |
| Mon, June 16 | 7:10 PM | vs. Baltimore Orioles | SUN |
| Tue, June 17 | 7:10 PM | vs. Baltimore Orioles | SUN |
| Wed, June 18 | 1:10 PM | vs. Baltimore Orioles | SUN |
| Thu, June 19 | 7:10 PM | vs. Houston Astros | SUN |
| Fri, June 20 | 7:10 PM | vs. Houston Astros | SUN |
| Sat, June 21 | 4:10 PM | vs. Houston Astros | SUN |
| Sun, June 22 | 1:40 PM | vs. Houston Astros | SUN |
| Mon, June 23 | 7:10 PM | vs. Pittsburgh Pirates | SUN |
| Tue, June 24 | 7:10 PM | vs. Pittsburgh Pirates | SUN |
| Wed, June 25 | 12:10 PM | vs. Pittsburgh Pirates | SUN |
| Fri, June 27 | 7:05 PM | @ Baltimore Orioles | SUN |
| Sat, June 28 | 4:05 PM | @ Baltimore Orioles | SUN |
| Sun, June 29 | 1:35 PM | @ Baltimore Orioles | SUN |
| Mon, June 30 | 7:05 PM | @ New York Yankees | SUN |
| Tue, July 1 | 7:05 PM | @ New York Yankees | SUN |
| Wed, July 2 | 1:05 PM | @ New York Yankees | SUN |
| Thu, July 3 | 7:08 PM | @ Detroit Tigers | SUN |
| Fri, July 4 | 7:08 PM | @ Detroit Tigers | SUN |
| Sat, July 5 | 4:08 PM | @ Detroit Tigers | SUN |
| Sun, July 6 | 1:08 PM | @ Detroit Tigers | SUN |
| Mon, July 7 | 7:10 PM | vs. Kansas City Royals | SUN |
| Tue, July 8 | 7:10 PM | vs. Kansas City Royals | SUN |
| Wed, July 9 | 7:10 PM | vs. Kansas City Royals | SUN |
| Fri, July 11 | 7:10 PM | vs. Toronto Blue Jays | SUN |
| Sat, July 12 | 4:10 PM | vs. Toronto Blue Jays | SUN |
| Sun, July 13 | 1:40 PM | vs. Toronto Blue Jays | SUN |
| Fri, July 18 | 8:10 PM | @ Minnesota Twins | SUN |
| Sat, July 19 | 7:10 PM | @ Minnesota Twins | SUN |
| Sun, July 20 | 2:10 PM | @ Minnesota Twins | SUN |
| Tue, July 22 | 8:15 PM | @ St. Louis Cardinals | SUN |
| Wed, July 23 | 8:15 PM | @ St. Louis Cardinals | SUN |
| Fri, July 25 | 7:10 PM | vs. Boston Red Sox | SUN |
| Sat, July 26 | 7:10 PM | vs. Boston Red Sox | SUN |
| Sun, July 27 | 1:40 PM | vs. Boston Red Sox | SUN |
| Mon, July 28 | 7:10 PM | vs. Milwaukee Brewers | SUN |
| Tue, July 29 | 7:10 PM | vs. Milwaukee Brewers | SUN |
| Wed, July 30 | 12:10 PM | vs. Milwaukee Brewers | |
| Fri, August 1 | 7:10 PM | vs. Los Angeles Angels | SUN |
| Sat, August 2 | 7:10 PM | vs. Los Angeles Angels | SUN |
| Sun, August 3 | 1:40 PM | vs. Los Angeles Angels | SUN |
| Mon, August 4 | 10:05 PM | @ Oakland Athletics | |
| Tue, August 5 | 10:05 PM | @ Oakland Athletics | SUN |
| Wed, August 6 | 3:35 PM | @ Oakland Athletics | SUN |
| Fri, August 8 | 4:05 PM | @ Chicago Cubs | SUN |
| Sat, August 9 | 4:05 PM | @ Chicago Cubs | SUN |
| Sun, August 10 | 2:20 PM | @ Chicago Cubs | SUN |
| Mon, August 11 | 8:05 PM | @ Texas Rangers | SUN |
| Tue, August 12 | 8:05 PM | @ Texas Rangers | SUN |
| Wed, August 13 | 8:05 PM | @ Texas Rangers | SUN |
| Thu, August 14 | 8:05 PM | @ Texas Rangers | SUN |
| Fri, August 15 | 7:10 PM | vs. New York Yankees | SUN |
| Sat, August 16 | 4:10 PM | vs. New York Yankees | SUN |
| Sun, August 17 | 1:40 PM | vs. New York Yankees | SUN |
| Tue, August 19 | 7:10 PM | vs. Detroit Tigers | SUN |
| Wed, August 20 | 7:10 PM | vs. Detroit Tigers | SUN |
| Thu, August 21 | 1:10 PM | vs. Detroit Tigers | |
| Fri, August 22 | 7:07 PM | @ Toronto Blue Jays | SUN |
| Sat, August 23 | 1:07 PM | @ Toronto Blue Jays | SUN |
| Sun, August 24 | 1:07 PM | @ Toronto Blue Jays | SUN |
| Mon, August 25 | 7:05 PM | @ Baltimore Orioles | SUN |
| Tue, August 26 | 7:05 PM | @ Baltimore Orioles | SUN |
| Wed, August 27 | 7:05 PM | @ Baltimore Orioles | SUN |
| Thu, August 28 | 7:05 PM | @ Baltimore Orioles | SUN |
| Fri, August 29 | 7:10 PM | vs. Boston Red Sox | SUN |
| Sat, August 30 | 7:10 PM | vs. Boston Red Sox | SUN |
| Sun, August 31 | 1:40 PM | vs. Boston Red Sox | SUN |
| Mon, September 1 | 1:10 PM | vs. Boston Red Sox | SUN |
| Tue, September 2 | 7:10 PM | vs. Toronto Blue Jays | SUN |
| Wed, September 3 | 7:10 PM | vs. Toronto Blue Jays | SUN |
| Thu, September 4 | 7:10 PM | vs. Toronto Blue Jays | |
| Fri, September 5 | 7:10 PM | vs. Baltimore Orioles | SUN |
| Sat, September 6 | 1:10 PM | vs. Baltimore Orioles | FOX |
| Sun, September 7 | 1:40 PM | vs. Baltimore Orioles | SUN |
| Tue, September 9 | 7:05 PM | @ New York Yankees | SUN |
| Wed, September 10 | 7:05 PM | @ New York Yankees | SUN |
| Thu, September 11 | 7:05 PM | @ New York Yankees | SUN |
| Fri, September 12 | 7:07 PM | @ Toronto Blue Jays | SUN |
| Sat, September 13 | 1:07 PM | @ Toronto Blue Jays | |
| Sun, September 14 | 1:07 PM | @ Toronto Blue Jays | SUN |
| Mon, September 15 | 7:10 PM | vs. New York Yankees | SUN |
| Tue, September 16 | 7:10 PM | vs. New York Yankees | SUN |
| Wed, September 17 | 7:10 PM | vs. New York Yankees | SUN |
| Fri, September 19 | 7:10 PM | vs. Chicago White Sox | SUN |
| Sat, September 20 | 7:10 PM | vs. Chicago White Sox | |
| Sun, September 21 | 1:40 PM | vs. Chicago White Sox | SUN |
| Tue, September 23 | 7:10 PM | @ Boston Red Sox | SUN |
| Wed, September 24 | 7:10 PM | @ Boston Red Sox | SUN |
| Thu, September 25 | 7:10 PM | @ Boston Red Sox | SUN |
| Fri, September 26 | 7:05 PM | @ Cleveland Indians | SUN |
| Sat, September 27 | 6:05 PM | @ Cleveland Indians | SUN |
| Sun, September 28 | 1:05 PM | @ Cleveland Indians | SUN |
---