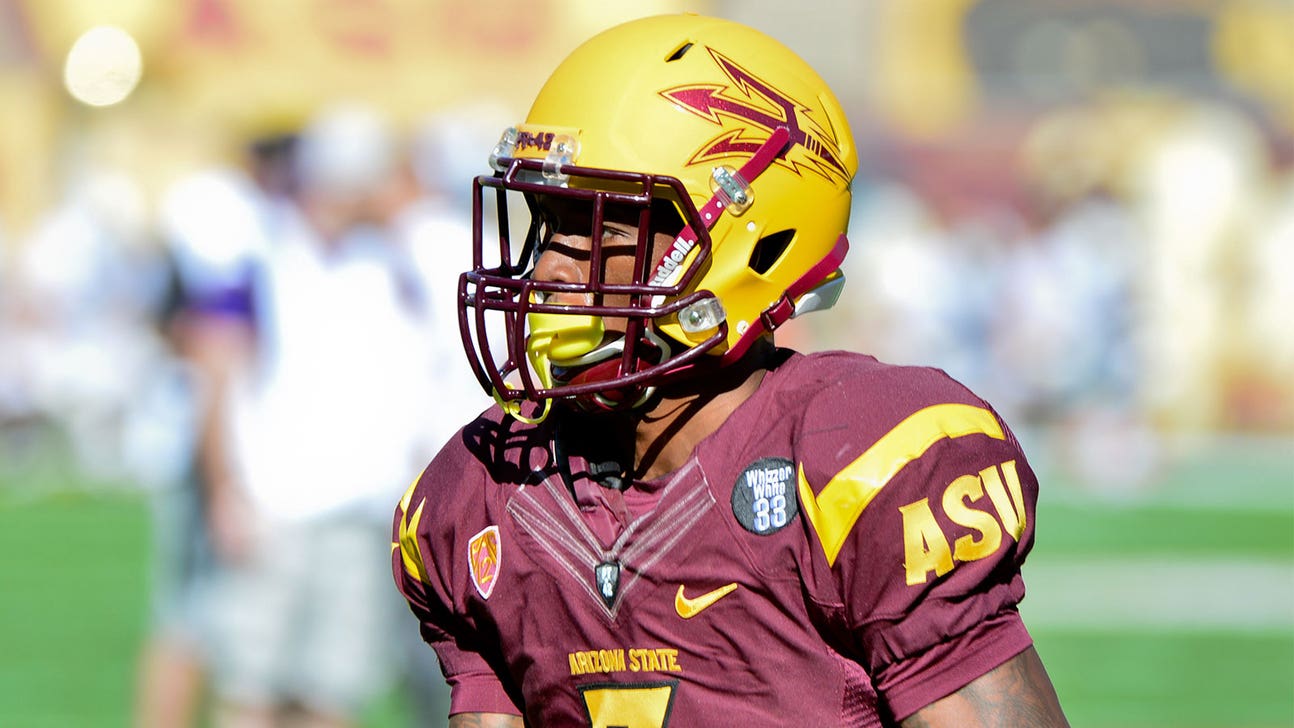 Sun Devils expect breakout season from free safety Randall
Published
Aug. 11, 2014 6:43 p.m. ET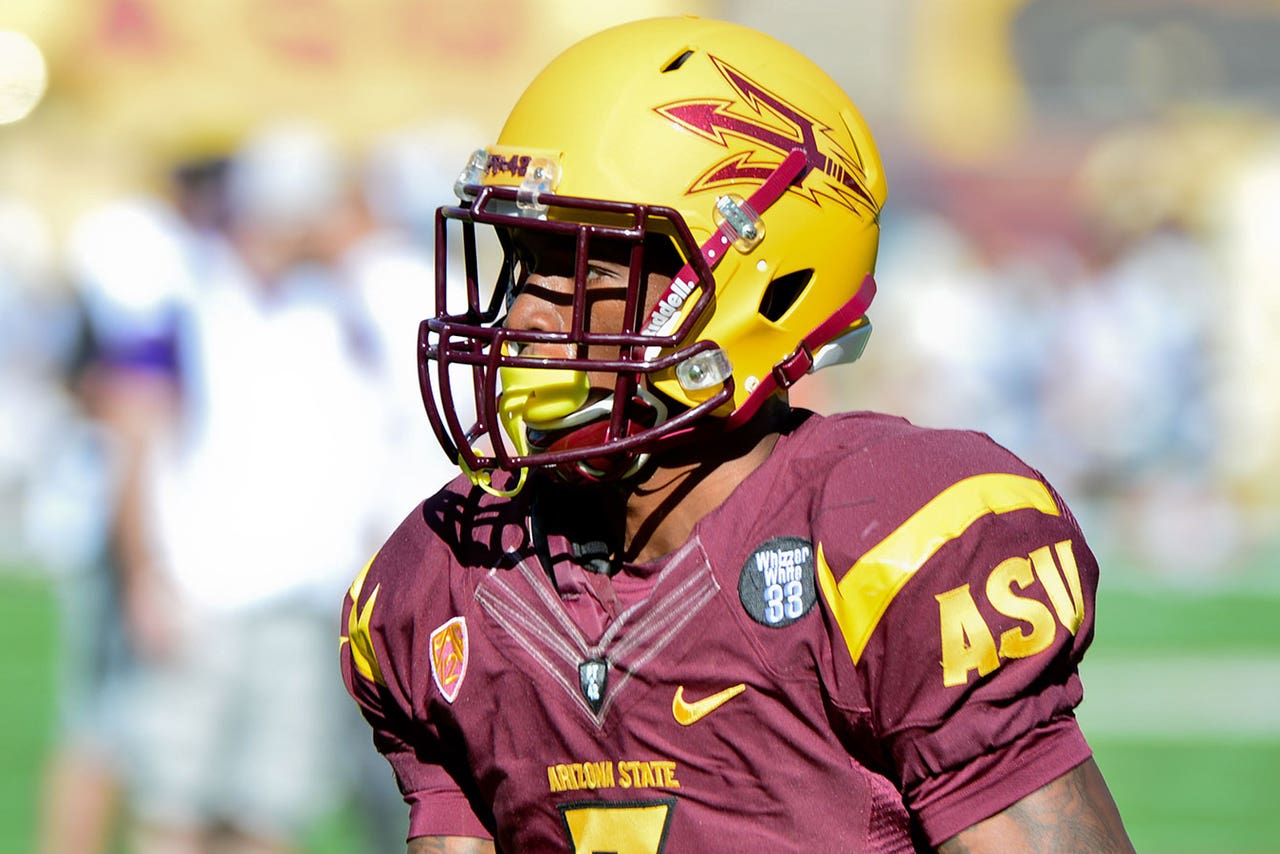 TEMPE, Ariz. -- A year ago, Arizona State safety Damarious Randall found himself in a tough spot. Rehabbing an injury during fall camp, Randall had little chance to prove himself and wasn't even ready to play until the ASU's second game.
This year, coaches know what to expect.
"He can be as good as anybody in the country," safeties coach and co-defensive coordinator Chris Ball said. "If he keeps working and works on his physical game, he could be one of the best in the country."
After a year in ASU's system, Randall enters his senior season poised to star in the Sun Devils' defense and establish himself among the Pac-12's best defensive backs.
In his first season at ASU after transferring from Mesa Community College, Randall laid the foundation for a big follow-up campaign. After getting healthy, he took the starting job at free safety in ASU's fifth game and only got better from there. He finished tied for third on the team in tackles (71) and had three interceptions.
Then, Randall went through spring drills and his first summer in ASU's strength and conditioning program. Put it all together and coaches see a big difference in Randall from this time last year.
"He has a mastery of what he's doing," coach Todd Graham said. "He's activated. I think what activates kids is when they see that the system is designed for them and the amount of input they have in the system."
Ball said Randall is now reacting more than he is thinking on the field, and Randall agrees. What he is supposed to do has become second nature.
"Now once Coach Graham calls the defense I don't have to sit there and be like 'OK, I have to do this and do that,' " Randall said. "Now I'm saying 'OK, this guy does this and this guy does that, so I do that.' It's more like I actually know the whole defense."
That comfort level should help Randall get back to being the ball hawk he was at MCC, where in 2012 his nine interceptions were more than any player in the country at any level. Last season, he returned an interception for a touchdown in ASU's regular-season finale against Arizona.
Randall says he wants double-digit interceptions this year -- "My goal is like from 12 to 15," he said -- and to lead the nation. Those are lofty goals considering only seven players have tallied 10 or more interceptions since 2000, and no one has had more than 12.
"Last year I was a free, free safety -- I was kind of deep deep a lot," Randall said. "This year I'm going to be more around the ball and more of an enforcer up on the run too."
Added Ball: "No question he'll have a ton of interceptions. We're going to put him in position to make plays, put him in position to get interceptions and defend the routes we think need to be defended."
Ball said up until a few days ago Randall had at least one pick in every practice. That started to make ASU's quarterbacks more wary of his presence, an effect Ball says should translate to opponents.
Randall played in the shadow last year of veterans Alden Darby and Robert Nelson, whose six interceptions helped make him a First Team All-Pac-12 cornerback.
He didn't even make the preseason watch list for the Jim Thorpe Award, which honors the nation's best defensive back annually, while players from schools such as Bowling Green and Western Kentucky did.
Given all that, Randall could surprise some people this year. Just not his own coaches.
"My goal for him is obviously to graduate college, and I want him to be a Jim Thorpe Award winner and a first-round draft pick," Ball said.
Again, that's setting the bar very high, but the coaching staff thinks he ranks along with the likes of Oregon's Ifo Ekpre-Olomu and USC's Su'a Cravens among the Pac-12 premier defensive backs.
"He's really got a mastery of what he's doing and what he's good at," Graham said. "He's got a chance to be special."
Follow Tyler Lockman on Twitter
---