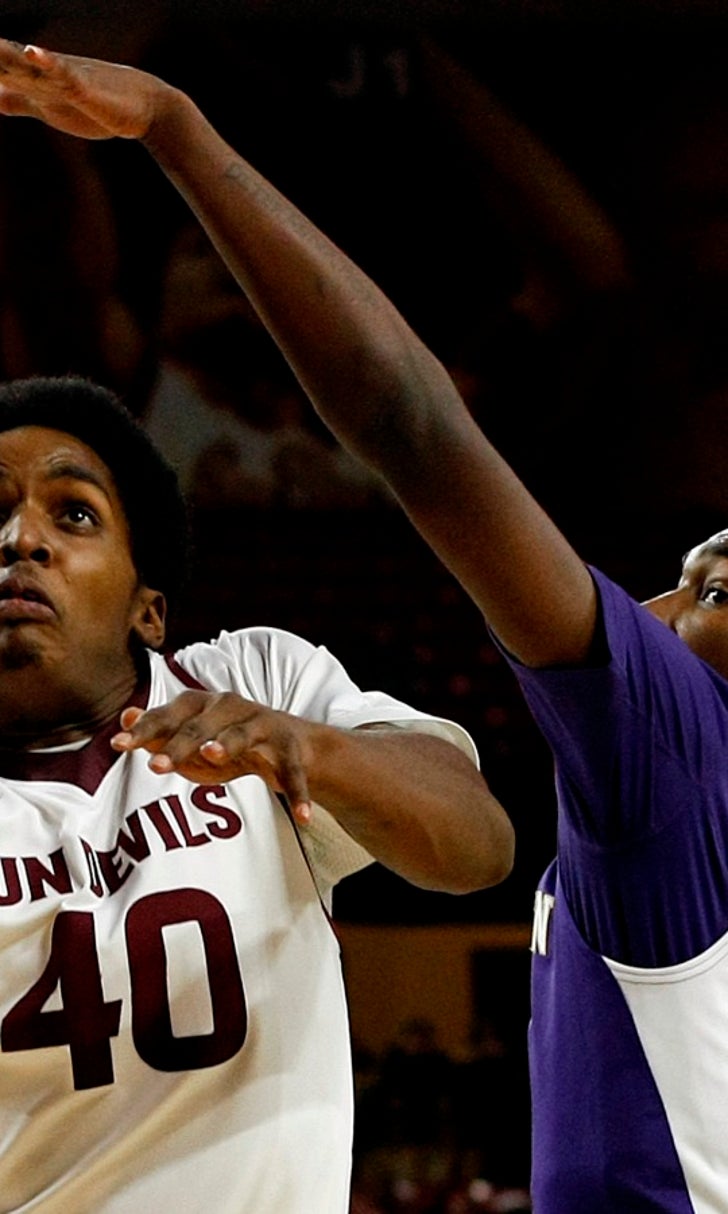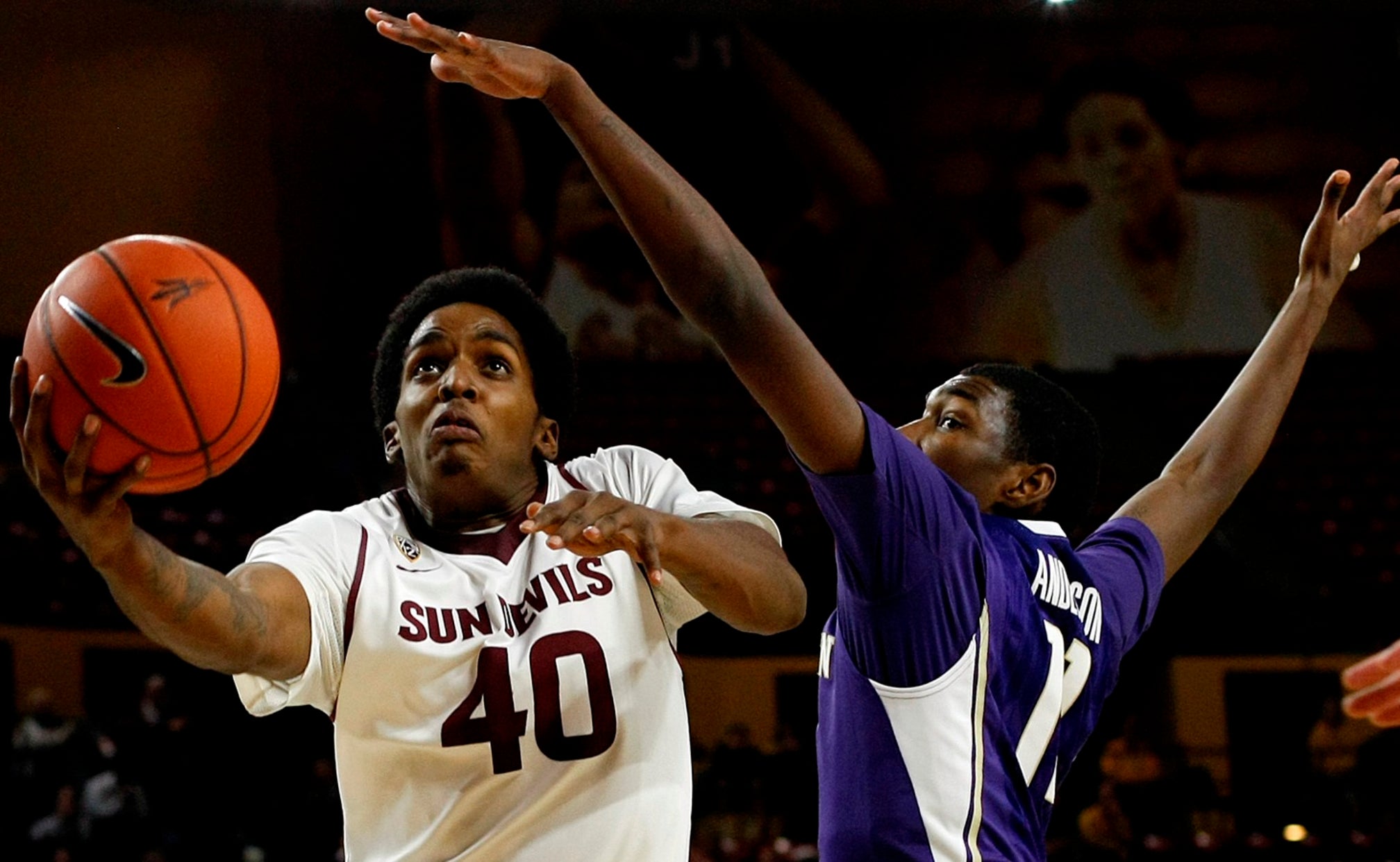 Sun Devils a mystery team while incorporating transfers
BY foxsports • October 3, 2014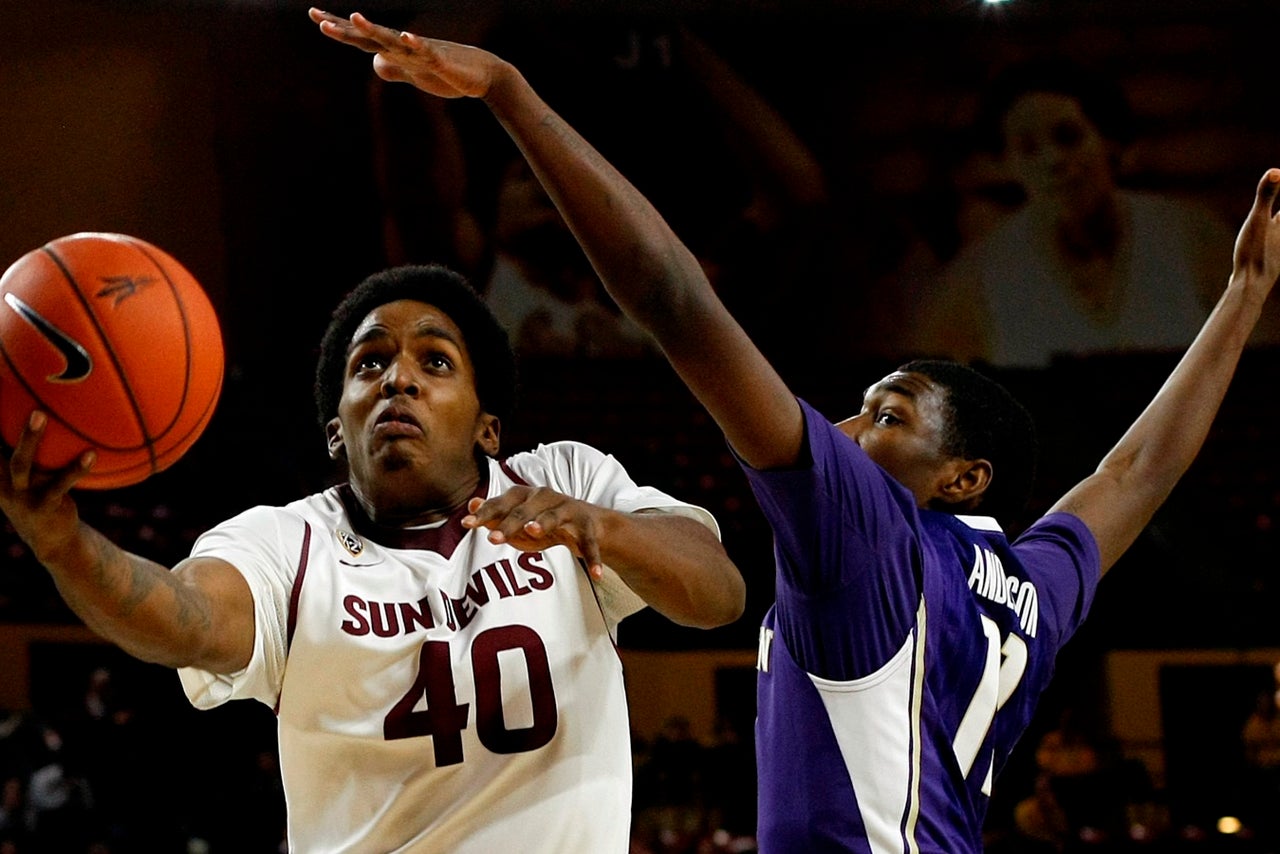 TEMPE, Ariz. -- Senior forward Jonathan Gilling called Arizona State a mystery team during media day Thursday, and he makes a good point. The Sun Devils will replace their top three scorers and the Pac-12's career leading shot-blocker with eight new faces this season, including four decorated junior-college transfers.
 At the same time, Gilling knows exactly the kind of team he wants to lead.
 "If you look at the Spurs, we try to play like them," Gilling said. "They play like a team. They understand the team concept. Play the ball around. That's what we will try to focus on, being a team more than individuals, like maybe we were last year.
 "If we can do that, we can be really good."
 That is the NBA-champion San Antonio Spurs, a team to emulate.
 However it happens, ASU's goal remains a second consecutive appearance in the NCAA tournament after a 21-12 season that concluded with heart-breaking loss in the first round of Midwest Regional, when Texas put back an airball for the winning basket in the final second.
 Gilling, sixth-year senior Shaquielle McKissic, junior Eric Jacobsen and senior Bo Barnes played significant minutes down the stretch last season, and they and can be expected to assume leadership roles now that center Jordan Bachynski, wing Jermaine Marshall and guard Jahii Carson have departed.
 The team is heavy in decorated junior college transfers -- forwards Willie Atwood and Savon Goodman and guards Gerry Blakes and Roosevelt Scott -- and true freshman Tra Holder appears to be the only true point guard on the roster, so roles and fits will be a work in progress when ASU begins practice Monday with an eye on the season opener Nov. 14 against Chicago State.
 McKissic, who was granted a sixth year of eligibility after taking his hardship case to the NCAA last spring, is more focused on the end product.
 "I just want to win basketball games," he said of a potential role. "Whatever that takes to win a basketball game. Whether I am scoring two points, 20 points, 30 points, I really don't care. I just want to win and go back to the tournament. That was a surreal feeling."
McKissic, 6-foot-4, is the leading returning scorer and rebounder at 9.0 points and 5.4 rebounds. After hitting his stride as conference play began, McKissic averaged 10.5 points and 5.8 rebounds while shooting 51 percent from the floor in the final 24 games.
 Six-8 forward Gilling averaged 7.7 points and made 66 3-point field goals, second on the team behind Marshall, and he was used both as a starter and as instant offense off the bench. Six-11 Jacobsen spent half the season in the starting lineup paired with 7-2 Bachynski.
 Carson (18.6 points, 153 assists) will be missed, as will last-line defender Bachynski, who was able to erase a lot of his teammates' defensive lapses. Bachynski set school and Pac-12 season records with 133 blocked shots, and his 309 career blocks also set school and conference records.
 At the same time, the injection of athleticism from Holder and the junior college group along with the anticipated step forward by sophomore combo guard Chance Murray could enable ASU to play more of a full-court game on both sides of the ball, something the Sun Devils have been unable to do recently, even as coach Herb Sendek has won 20 games in five of the last eight seasons.
 "We will continue to play fast," said Sendek, who agreed to a contract extension through the 2018-19 season last month. We want to get up and down the floor. We want to strike in transition. We want to give our players tremendous freedom to attack and make plays. Although we have said this in the past, it might finally be true, we might have more depth than we have had in recent years. 
 "I think we will have more athleticism and team quickness. So I think we might be able to extend the floor and do some things defensively differently than we have done in the past. I like this team. I think they are capable of playing a really fun, exciting and entertaining style of play."
 A first look at the new junior college players:
 --Atwood, 6-foot-8, could give the Sun Devils the kind of offensive threat at power forward they have not had in recent seasons. He averaged 20.8 points a game and had 11 double-doubles at Connors (Okla.) State junior college, and was the the league player of the year.
 --Blakes, a 6-4 combo guard, was the California junior college player of the year while averaging 23.7 points a game at San Bernardino (Calif.) Community College. A left-hander, he played for former ASU guard Qunicy Brewer, another left-hander.
 --Scott, another 6-4 combo guard, averaged 17.5 points a game at Indian Hills (Iowa) Community College while playing for Barret Peery, who joined the ASU staff this season. Indian Hills finished second in the national junior college tournament.
 --Goodman, a 6-6 forward, will be eligible after the first semester following his transfer from Indian Hills. He averaged 3.6 points and 2.4 rebounds at UNLV in 2012-13 before transferring to Indian Hills, where he did not play. Former NBA player Lewis Lloyd is his uncle.
 "They are very athletic, very competitive, and I think they will being a spark to our team," Gilling said of the transfers.
 Follow Jack Magruder on Twitter
---