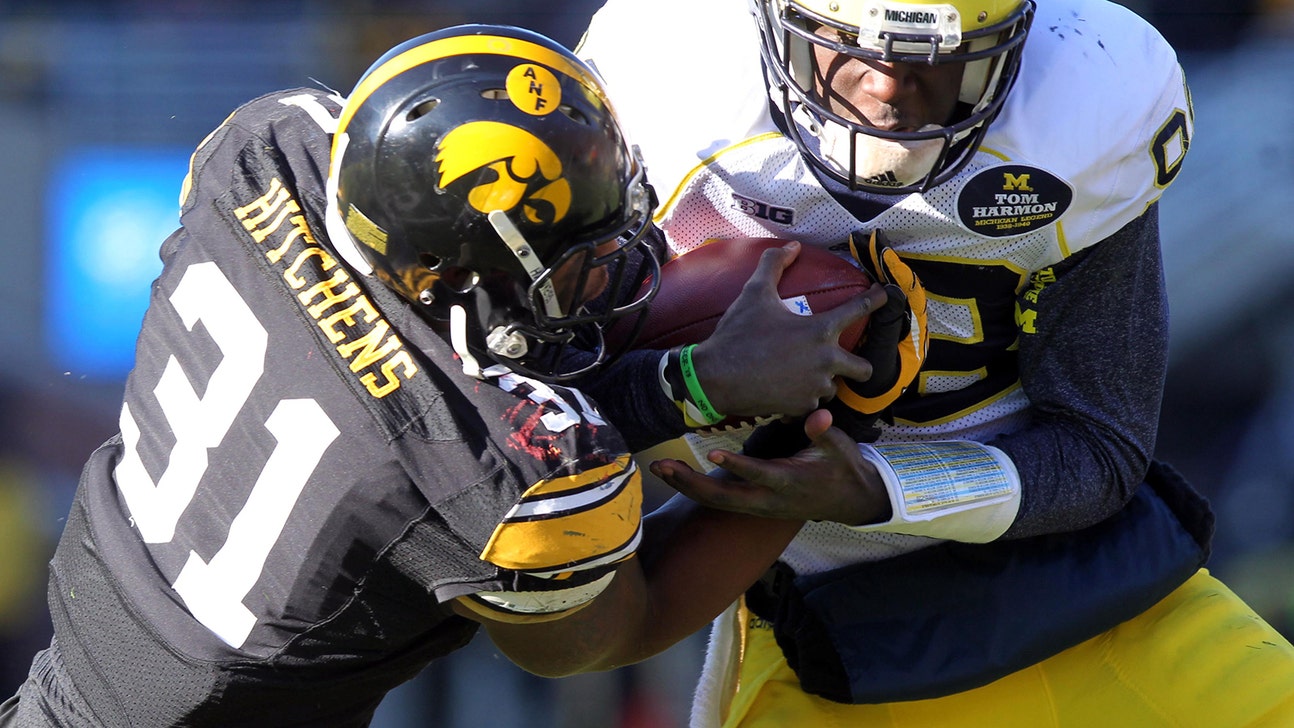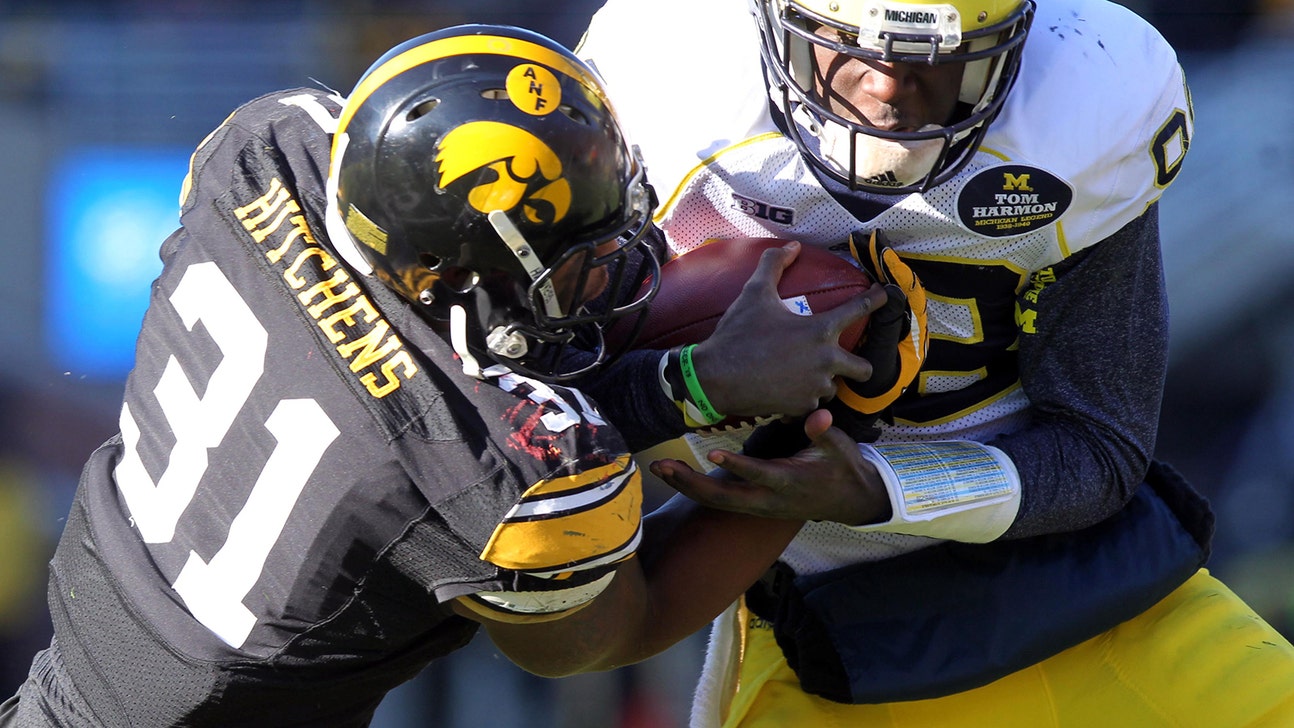 Sturm's Cowboys Mailbag: The Draft
Updated
Mar. 4, 2020 11:08 p.m. ET

I don't trade up this year for anyone if I have to use my 2nd round pick to do so. I just don't even consider it. I think everyone who reads me knows that I was against the Claiborne trade when it happened for this same reason, and let me state it.
The 2nd round of the NFL draft is where you find starters. Starters who can give you exceptionally cheap labor and can fill your team with quality that doesn't hurt your cap. Everyone can find starters in the 1st round, but what makes the great drafting teams great is their ability to find great quality in Rounds 2-3. If you don't consistently do this, then you can't put together a roster year after year because one 1st rounder is not enough on a football roster with 22 starters. You need 3-4 a year to keep the lineup fresh, young, and cheap.
So, 47 is a weapon, and this year, I think #47 is right in the middle of fantastic quality. I really believe this is a very deep draft and I love the 4-5 names that will be there when they pick. They can get tremendous quality there every year, but this year is even better. So, do I love Aaron Donald? Yes. Does the trade idea make sense? Yes. But the Cowboys need to resist this type of deal because they need a starter at #16 and a starter at #47. And they can get one in each spot if they simply stay put.


So, again, as an overview - I like Martin and Lawrence - but, I do believe the Cowboys did something they can't afford to do.  But, I covered that in great depth in my piece on Monday, so review that if you need more elaboration.  Now, let's answer your emails:


Of course, I am waiting on your analysis of the Hitchens pick. However, it reminded me of when the Cowboys took Jason Williams in the 3rd round during the Wade Phillips era. I remember seeing Wade Phillips jumping for joy saying that the Cowboys pulled off a huge steal with the pick. But, Jason Williams was horrible - Freak athlete…no football sense.  
Some analysts had Hitchens as a 6th round pick. The Cowboys think they got a steal getting him with a 4th round pick. With this pick, we should be able to tell if the Cowboys drafting process has improved. What do you think? 
By the way, I got to go to the Draft on Saturday. It was awesome! 

Well, Bob, having never attended the draft in person, I am interested in that experience.  I am sure some day I will get there, but I may have to wait until Norm no longer wishes to do so.  
 
As for Hitchens, I am about ready to write him up.  I think he has some very solid attributes, and should provide 2 vital things in Dallas.  1) he is an insurance policy for what seems like the annual "Sean Lee is banged up and could miss 4-6 weeks" period.  and 2) he appears to be ready and willing to anchor your special teams as a rookie.  And that is something that is a major consideration in today's NFL with the cap and injury issues that face teams.  Some guys get over-drafted and others get debited simply on their ability in years 1 and 2 to play special teams well.  Hitchens played special teams as a college senior which most draftees do not.  Once they reach a position on their squad of regard, they are often taken off teams.  So, when the get to the NFL, they have to be taught covering kicks and punts all over again or maybe for the first time ever.  Believe it or not, this really matters in the middle rounds to certain franchises.  And from everything Jerry said, it sounds like the special teams department really argued for Hitchens here and that is one reason why he went in front of Telvin Smith from Florida State.



I will write Hitchens up at great length next week.  But, I want to make clear that he can play.  It is just at what level that needs to be discussed.  
 
Email #2


Hi Bob,

Please excuse the informality since we have never met but I wanted to throw out a bit that I, as a listener, would find interesting. It would be interesting for you and Norm to armchair GM the cowboys draft while it is going on. Obviously, you would not be able to make trades but you could make your pick when they are on the clock. Revisiting your respective drafts each year, it would be interesting to see how your picks theoretically may have panned out versus the Cowboys actual picks.

Regards,

Gary

Great idea, Gary.  I need to institute this for next season.  I love accountability by us in the media on draft day, since it is something that is not fact-checked very much.  In this case, I have stated what I would have done for the first 4 picks, so let me put them here for historical security:



16) - Calvin Pryor, S, Louisville

47) - Jeremiah Attaocho, DE, Georgia Tech

78) - Will Sutton, DT, Arizona State

119) - Telvin Smith, LB, Florida State



That, is a lot of defense being brought in!



Email #3


I heard you talking today about the draft and how most players who make the roster come from the first three rounds or top 100 picks. Because that's the case, why don't most teams attempt to trade all of their lower picks to convert as many of them as possible to picks from rounds 1-3 or 4 at the latest? Why bother making any selections from rounds outside the top 100? 
Just curious. I love your take on things. You have a great analytical mind.



Chris

I think great drafting teams realize that at a certain point, it becomes a numbers game and that volume shooting is the only solution.  Therefore, after first few rounds, you are better off with 6 picks and hoping you hit on 1 or 2, rather than adding them altogether to try to get pick #95 and trying to hope that he is all that glitters.  
 
But, make no mistake, most starters are in Top 3 rounds.  Rounds 4-7 are generally depth and special teams.  
 
Email #4

Thanks for all the draft analysis. It really helped me enjoy watching the draft this year. Even though you correctly predicted the Martin pick, you seemed a little underwhelmed by it. Sounds like you would have liked a Safety. But I think they (for whatever reason) are really high on Wilcox. In camp last year they cut Allen because they thought Wilcox was the real deal. Then he missed time because his mother died, had injuries, etc./etc. So they want to give him one more year. I think if Wilcox doesn't emerge this year they will address the position in free agency or the draft next year. But they believe that Wilcox still has the ability to be a really good starting safety. (In their minds, I think the safety position was not dissimilar to the Tight End or Cornernback positions - they have young recently drafted guys that they want to give one more year.) Additionally, I think they also saw value in Martin because they know that if Free plays well this year he will likely earn a big contract next year - so the ability to have Martin hopefully step in in year two and be a dominant right tackle at a less expensive price was attractive to them. So to me the Martin pick made a lot of sense, and I was a little surprised you weren't more of fan of that pick.. 

Well, that is the question that I am not prepared to answer - how close is JJ Wilcox to being the safety partner to Barry Church that we are looking for?  There is no question that he has shown flashes, but when Calvin Pryor is there, I was too tempted to fix it once and for all.  Then, what do I do with Wilcox if I take Pryor?  Good question.  Is he my 3rd flex safety learning behind Church to ultimately replace him?  Maybe, but like I have said a number of times, it has been so long since this franchise has had premium safety play and the league seems to really value this more by the year, that I would love to have found out how much Calvin Pryor could have made the corners and linebackers look better.
 
However, with Martin, I feel like I have written this a lot, but let me recap again.  Very good player with very good upside.  But, if I took him because I wanted to fix guard, then I can get a really strong guard in Round 3 or 4.  There are a number of examples, including the Redskins taking one I didn't really know in Nebraska's Spencer Long with the Cowboys 78th pick!  Then Gabe Jackson went to Oakland at #81 - who is a really strong player.  Trai Turner, who I really loved went at #92.  Dakota Dozier at #137 and David Yankey at #145.  So, if I want a guard, they are there and are quality well deep in the draft.
 
Meanwhile, if we project him as a right tackle, again, I think right tackles seldom (if ever) go at #16.  Morgan Moses and Billy Turner went at #66 and #67 and those were the two I liked best who fell a bit into Round 3.  
 
So, guard or right tackle, I overspent.  But, if he is just elite quality and you don't care because you want that to be the calling card of your team - a dominating offensive line that takes over games, then I have to respect a very sound strategy and say to make it work now.  
 
Email #5


Anyone besides me think Jerry's adoration of his quarterback borders on bizarre? Could that be why he only drafts offense at expense of defense since he signed that contract?

Makes one think more offensive picks are coming instead of the defense Cowboys need! 

I would just say this - Jerry has absolutely invested plenty in Tony Romo.  He has done everything he can to make the Tony Romo experiment work.  He wants it to work so badly that he has paid him as an elite QB, then made all of the investments in the team Romo-friendly.  He has drafted for Romo, he has signed for Romo, he has paid Romo, and yes, he has even hired a coach for Romo.
 
At this point, is it throwing good money after bad?  Maybe.  But, I might have said the same thing about Mark Cuban and Dirk once upon a time.  
 
They have made it clear that they sink or swim with the QB that they brought to the dance.  His contract, his back, his late game decisions, all of it.  They are in on #9 and so are you.  They were never taking Johnny Manziel because of this and that is that.



Email #6


Guards and centers are not first round picks, unless they're generational types? Am I wrong in not liking taking a center and a guard as first rounders in consecutive years? If you want Romo protection, shouldn't the pick be the best OT left on the board, which in my opinion was Cyrus Kuandjio? 

I personally didn't like Kuandijo, but I am in agreement that G/C is not a 1st round spot traditionally.  That said, there are exceptions and the Cowboys are banking on the fact that Martin is the exception - partly because they think he will spend most of his career at tackle.  And they might be right, based on how many analysts seem to love him.  
 
Also, and this has not been said at all, what happens if Tyron Smith blows out a knee?  What was this team going to do?  Well, now, it appears they have a capable option to fill that hole and this could save a season.  Cover every situation and then nothing destroys your campaign.



Email #7




Bob, what do you think about the impact Jerry's comments pre-draft might have had on their positioning in the first round? He said that no one was interested in trading up with them in round 1 to grab Manziel, how much of that do you attribute to him stating unequivocally a week before the draft that the Cowboys had no interest in Manziel? You'd think with the one skill this guy supposedly has, business savvy, he'd know not to give away posture like that before the draft. Who knows how they might have been able to adjust had the Browns or some other team considered the Cowboys a legitimate threat to take him? I feel like this is a narrative we haven't even considered yet in evaluating a mediocre first couple of rounds.



California P1 and former intern James

If I could change anything about the way the Jerry Cowboys work, it would be their information/intelligence department having loose lips.  This, of course, is more Jerry than any mole down the food chain.  He says so many things that don't need to be said.  But, it is as if he cannot help himself.  People often credit him with doing all of this on purpose, but over the years he says so many damaging things that are used against him - Romo is Peyton Manning here, Defensive line is a strength, Manziel was the highest player on our board, 12 personnel, etc - that it clearly is not strategic.  
 
They accidentally make their draft board public - twice in 4 years!  And they allow the world to look inside their war-room when there is no reason to, only to see a major disagreement happening on live broadcast!  
 
Stop!  Protect your secrets.  Don't be so public.  Don't try to run a franchise and a reality show.  You already have the biggest audience, so you cannot sell more tickets.
 
But, I have said this for years.  They don't listen to me.  Which is likely a good idea, anyway, given how many wins I have on my ledger.
 
Talk next week.












---