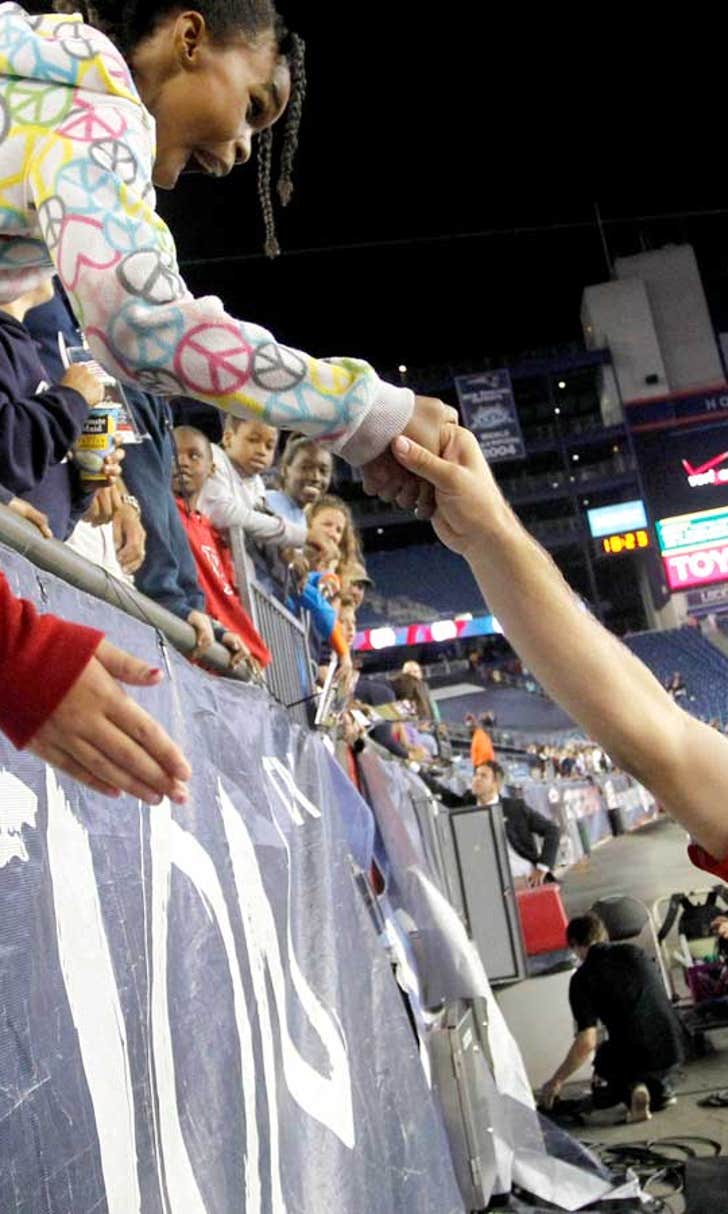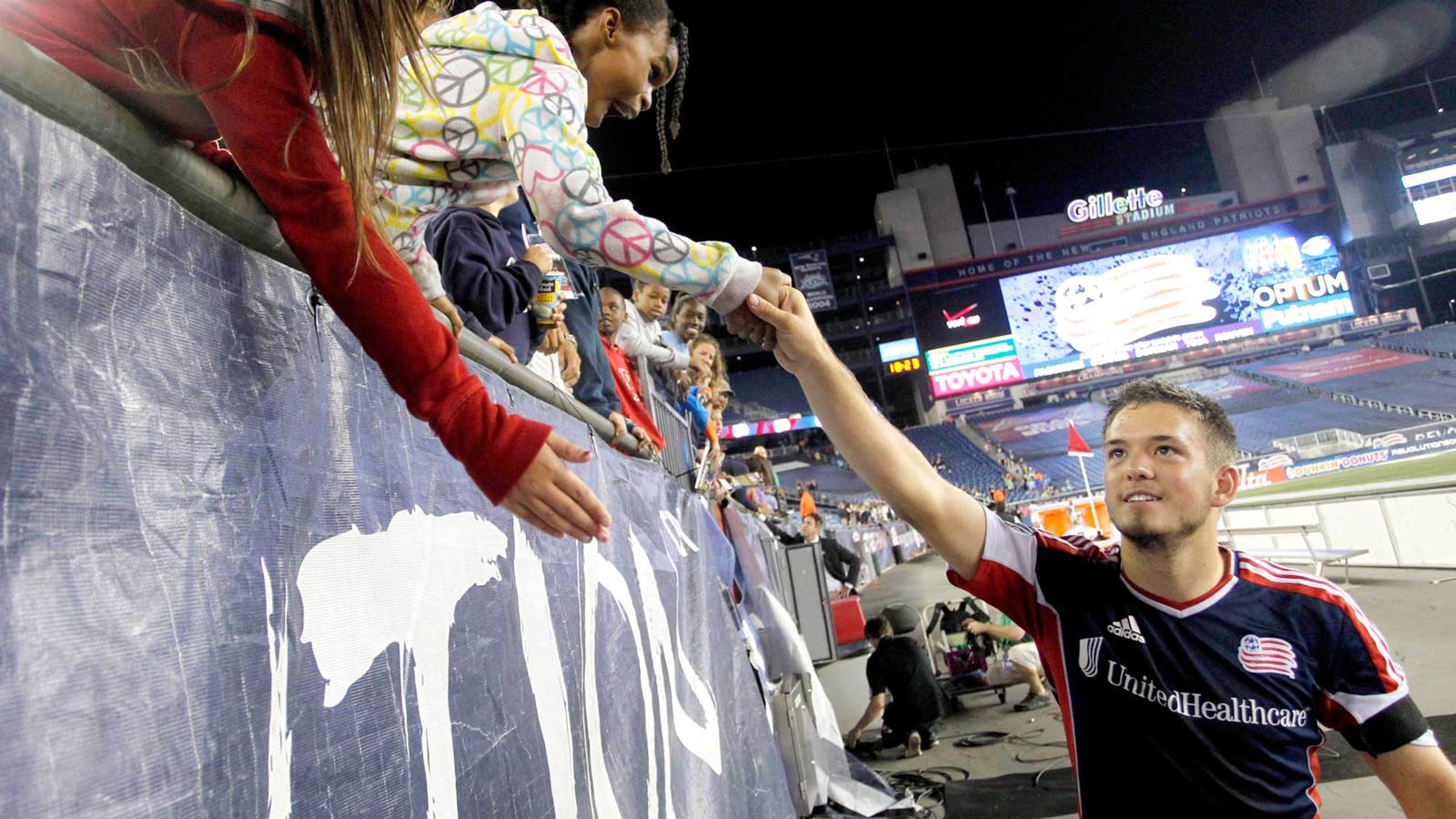 Stoppage Time: New England Revolution midfielder Kelyn Rowe
BY Kyle McCarthy • February 1, 2014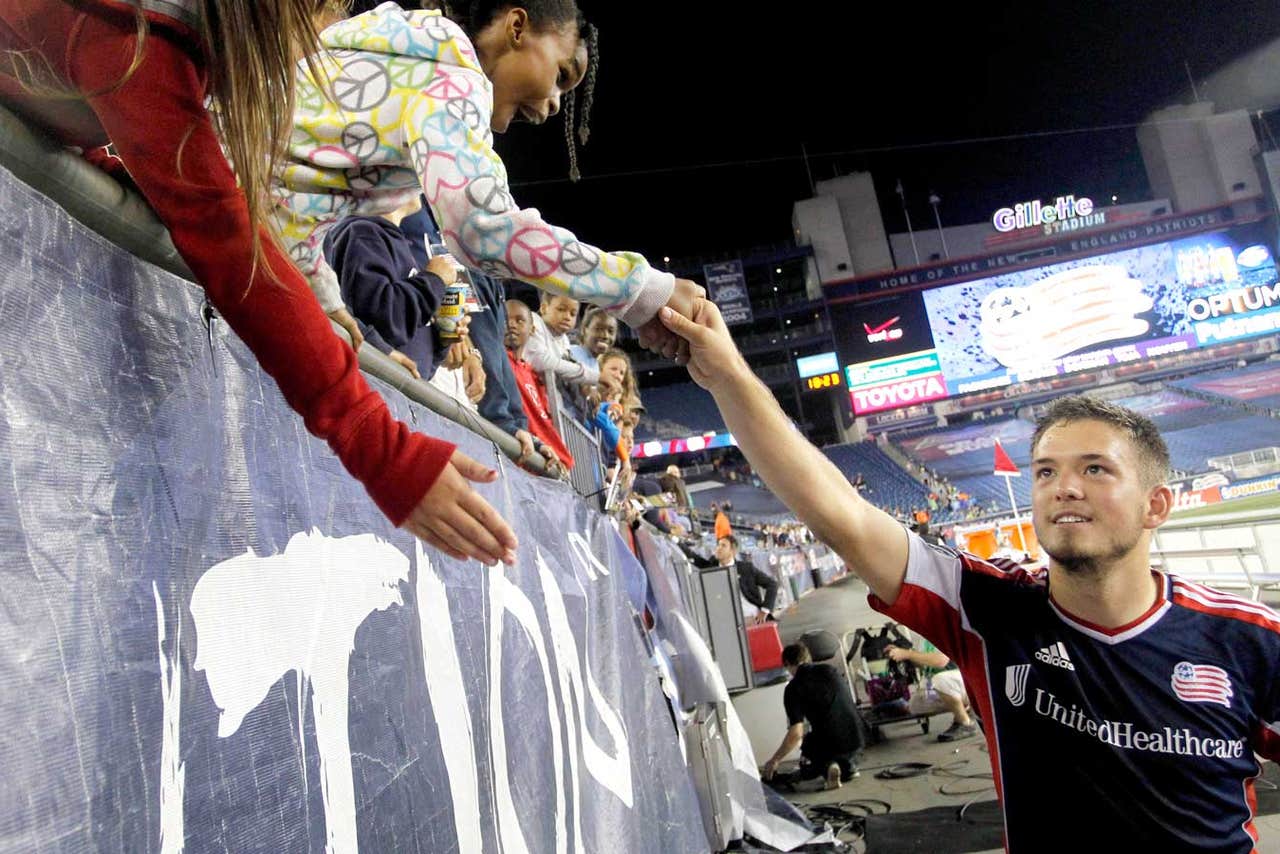 The subject: Kelyn Rowe established himself as one of the league's most promising midfielders after registering seven goals and eight assists during a breakout 2013 campaign. The Federal Way, Wash. product, 22, enters his third season with his sights set on further collective and individual progress. 
What changed for you last year on the field?
Rowe: "€œI think it was a lot of confidence. And that's one of the biggest things. I know it's just one word, but once you find that confidence, you have the ability to take that shot, make that pass, take that dribble. As a young player, I'm willing to do it. If I mess it up, I'm willing to try it again. They [his coaches and teammates] gave me the confidence by saying, 'Hey, if you mess up once, don't be afraid to do it again because I know you can actually do it.' Mentally, that was the biggest thing. I had the guys around me to try things and to do well because they make me look good. I think -€" all together -€" it was great."€
How does that confidence change what you want to do when you are on the ball?
Rowe: "€œIt doesn't make me as safe. Safe is good in many areas -€" especially toward my own goal -€" but safe isn't as good in your third, trying to attack, trying to score. Juan Agudelo's backheel? That's not safe. Diego [Fagundez] taking on three or four guys? That's not safe. But we do it because it's going to work and it's going to create something amazing. I think we found something amazing many times last year."€
Where do you see yourself in your development at this point?
Rowe: "€œI would like to think I'm just starting. I would like to think I will keep progressing every year. That's my goal: progress every year. I want to contribute more to the team every year, whether it's defense, offense, playing, running, whatever it may be. For me, it's progressing. Right now, I'm just putting my feet in the water. I'm hoping to dive in."€
What went through your mind when you saw all of the rumors about you asking for a trade on the day of the SuperDraft?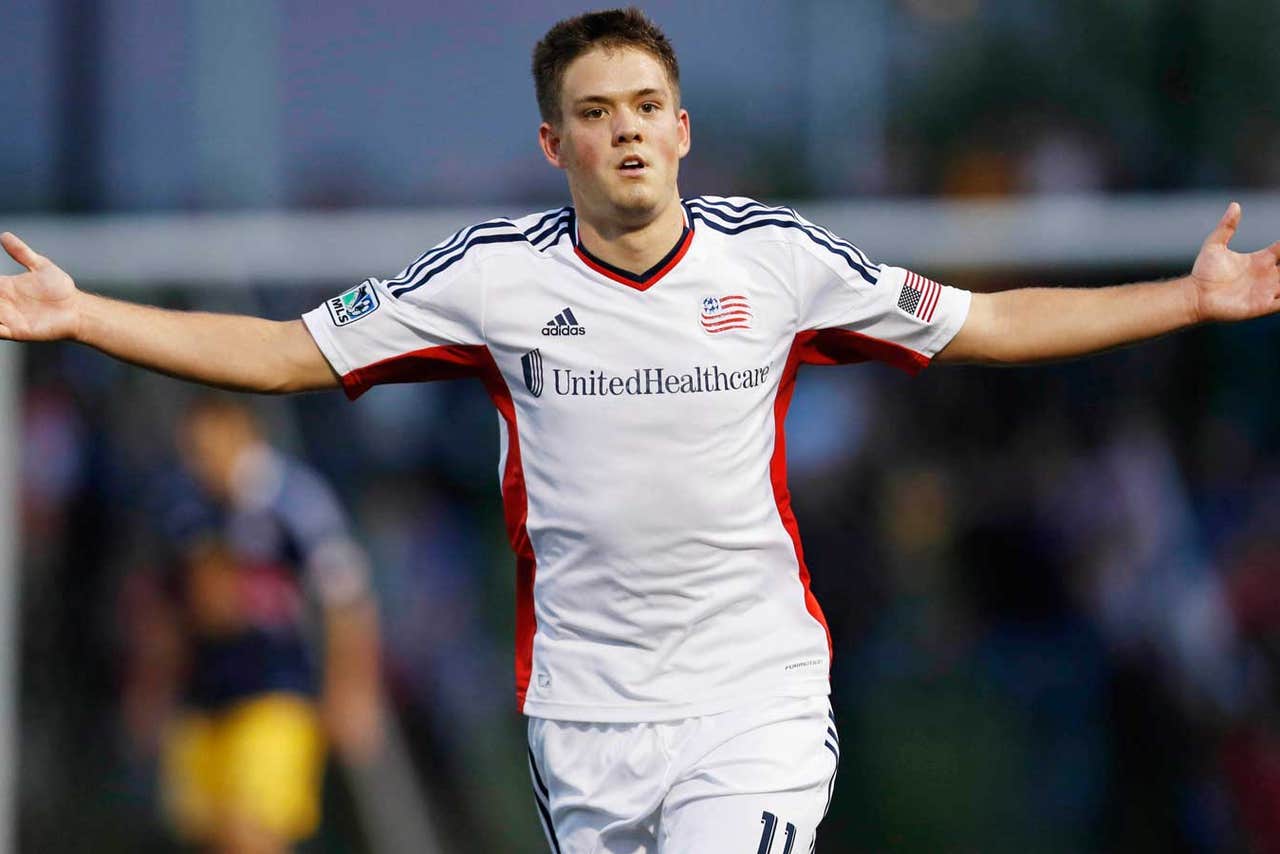 Rowe cited his coaches and his teammates for providing him with the confidence to tap into his abilities.
Rowe: "€œWhat the (heck)? That was my first question. I got a text from my dad. I was sitting next to [Revolution goalkeeper] Bob Shuttleworth at lunch, just after a work out. He asked, 'Hey, uh, what are you asking for a trade for?' He's just messing around with me and I'm wondering what the heck is going on. Did we draft a midfielder to make them think I might want a trade? 
It's obviously a rumor. I have no desire to go play anywhere else. I want to live in America. I like playing here. I'm playing a lot of soccer. We have a great team. We're going to Florida and Arizona, so I'm going to get out of the cold. It's not like it's a big deal. I don't understand [why I would ask for a trade]. I don't know what it is."€
When you first learned you were coming to New England, how did you mentally prepare for the fact that you would be cold for much of the year?
Rowe: "€œSo I really didn't know. They were like, well, it's like Washington, but it's going to be a little colder. I thought it was going to rain a little bit and it was going to be 40 [degrees]. That didn't happen. I got off the plane in jeans and a shirt [in January 2012]. I quickly put on three coats and walked out. 
It wasn't too much of a shock until the snow came through. I've gotten used to it a little bit, but I'm still not a huge fan of the snow. I just don't drive the car in the snow. I don't go out, really. I find ways around it. 
Really, it's not too bad. I live for the fall and the spring. In the summertime, it's a little hot. But the fall and the spring here? I love it."€
---