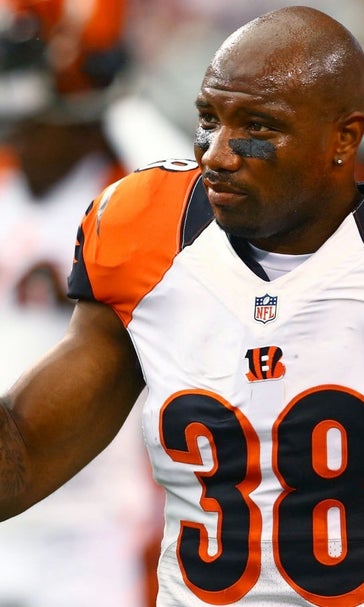 Still, Manning among final cuts by Bengals
August 30, 2014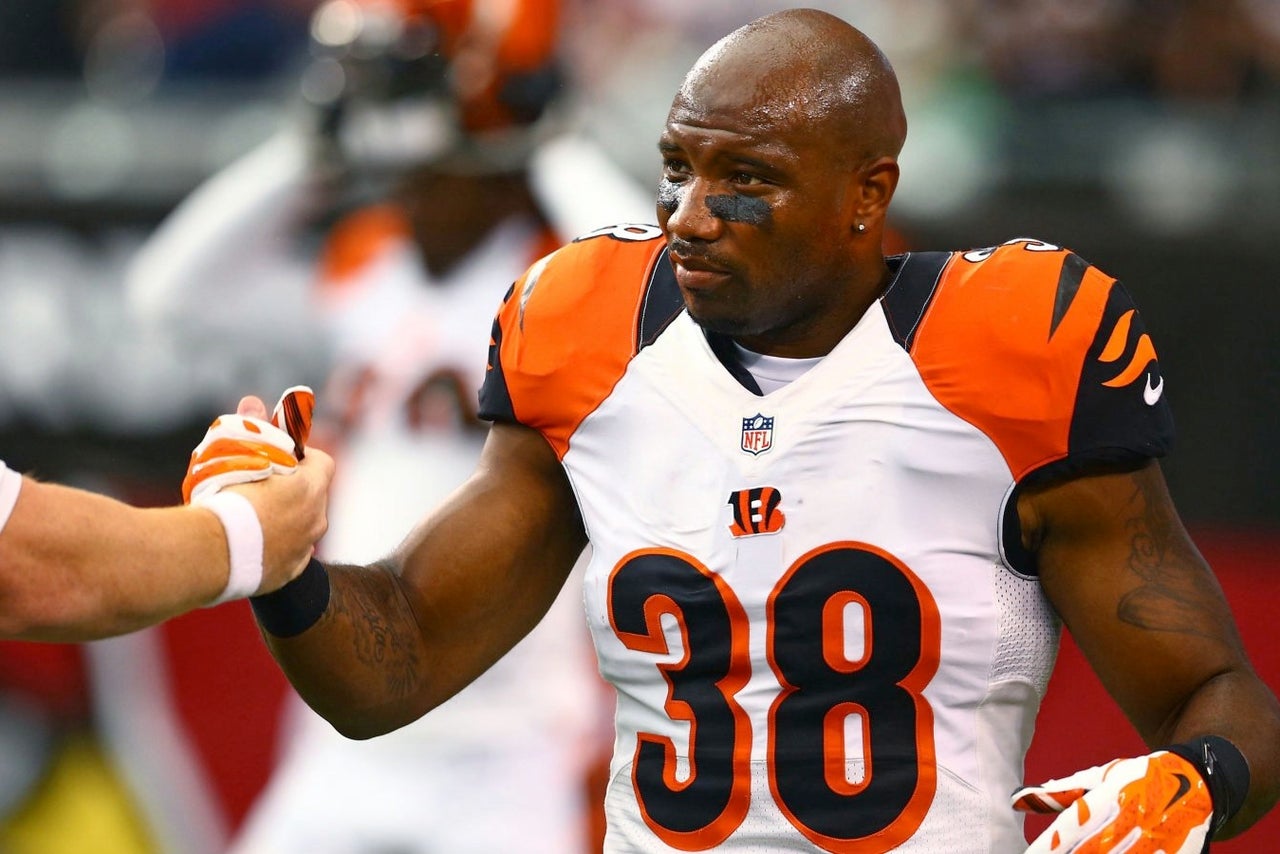 CINCINNATI -- The Bengals cut their roster to the NFL-limit of 53 players Saturday by making 18 moves, including waiving 2012 second-round draft pick Devon Still. The team also let go of veteran safety Danieal Manning, who was one of their few signings from outside of the organization during free agency.
The Bengals open up the regular season next Sunday, Sept. 7, at Baltimore.
"I think we have another very hard-nosed very hard-working group of men. I think that plays well," said head coach Marvin Lewis on a conference call. "We have to understand that. We have a couple of our young guys right now that are injured but they will get back real quick and make us even stronger."
Wide receiver Marvin Jones (foot), first-round cornerback Darqueze Dennard (hip), and running backs Cedric Peerman (unspecified) and Rex Burkhead (knee) are among players kept on the roster despite having injuries suffered in the preseason. The Bengals have their bye in Week 4.
The roster currently has 25 players on offense and 25 players on defense, plus specialists Mike Nugent, Kevin Huber and Clark Harris.
The Bengals are going with two quarterbacks: starter Andy Dalton and backup Jason Campbell.
A 10-man practice squad can be signed on Sunday after players, who are eligible, have cleared waivers.
Still is among those players eligible for the practice squad under the NFL's new rule that allows for two players to be on the practice squad even if they have two years of experience. The Bengals selected Still 53rd overall in the 2012 draft out of Penn State where he played four seasons. He was the Big Ten Defensive Player of the Year as a senior and was named first-team AP All-America.
Still has been in the news this year after it came out that his 4-year-old daughter, Leah, has Stage IV cancer. Still has had trouble on the field earning time in the rotation of a deep defensive line group. He played in 18 games his first two seasons without a start. He was hampered by a hamstring this preseason and lost out on the roster battle to Christo Bilukidi.
The Bengals kept nine linemen, including rookie third-round pick Will Clarke out of West Virginia.
"It's a tough decision but we've got to keep the guys that have been most productive for us on the field," said Lewis. "Devon's had to overcome a lot of things, injuries and so forth, and obviously he's dealing with the cancer with his daughter. It's very tough but for right now it's the decision that we've made."
Six of this year's eight draft picks plus rookie undrafted free agent H-back Ryan Hewitt are part of this 53-man roster.
Fifth-round pick quarterback A.J. McCarron was placed on the reserve/non-football injury list with a shoulder injury. McCarron has not practiced this entire preseason. He is not eligible to practice with the team for the first six weeks of the season. Seventh-round pick Lavelle Westbrooks, a cornerback from Georgia Southern, was previously waived injured. He cleared waivers and reverted to the Bengals injured reserve list. On Saturday, the Bengals and Westbrooks agreed to an injury settlement and he is now free to sign with any team.
Special teams played a large factor in the makeup of the roster. Peerman, now in his fifth season, has made his name on special teams over his career. There are seven linebackers and nine defensive backs in this 53-man makeup.
"I think we need seven linebackers to play an NFL season," said Lewis. "They play on special teams, most times they're up and active on the games and we play against 3-4 teams, and they have more linebackers than we do so it's good for us to have more linebackers up and active and ready to play on Sundays."
The team released veteran running back BenJarvus Green-Ellis on Friday as well as placing on waivers quarterback Tyler Wilson, defensive tackle LaKendrick Ross and linebacker Brandon Joiner. Lewis, on Saturday, reiterated his appreciation for Green-Ellis and the job he's done the past two seasons. The Bengals drafted Jeremy Hill in the second round this year to take over Green-Ellis' role as complement in the backfield with Giovani Bernard.
"It's good for Benny to go somewhere and get an opportunity to play," said Lewis. "He handled the whole thing classy all the way through since the spring. We kept him here for a while to give us insurance if anything happened to anybody and he did a nice job."
The full list of moves made the Bengals on Saturday:
*Placed on Injured Reserve: G Trey Hopkins (leg)
*Placed Reserve/Non-Football Injury list: QB AJ McCarron (shoulder) NOTE: McCarron will remain with the team for rehab and meetings, but may not practice for Weeks 1-6 of the regular season. Beginning the week following Week 6, he will begin a window of eligibility to return to practice under a roster exemption, if medically cleared.)
*Terminated the contracts of S Danieal Manning and OT Will Svitek. They are now free agents.
*Moved to the Reserve/Suspended by Commissioner list: CB Chris Lewis-Harris NOTE: suspended for Games 1-2 for violating NFL Policy and Program for Substances of Abuse.
*Waived: H-back Orson Charles (third-year player, Georgia), OT Dan France (rookie, Michigan State), WR Cobi Hamilton (first year, Arkansas), CB Victor Hampton (rookie, South Carolina), DT David King (first year, Oklahoma), WR Colin Lockett (rookie, San Diego State), CB Onterio McCalebb (first year, Auburn), DE Dontay Moch (second year, Nevada), DE Sam Montgomery (second-year, Louisiana State), C Trevor Robinson (third year, Notre Dame), DT Devon Still (third-year, Penn State), FB Nikita Whitlock (rookie, Wake Forest), HB James Wilder Jr. (rookie, Florida State).
---