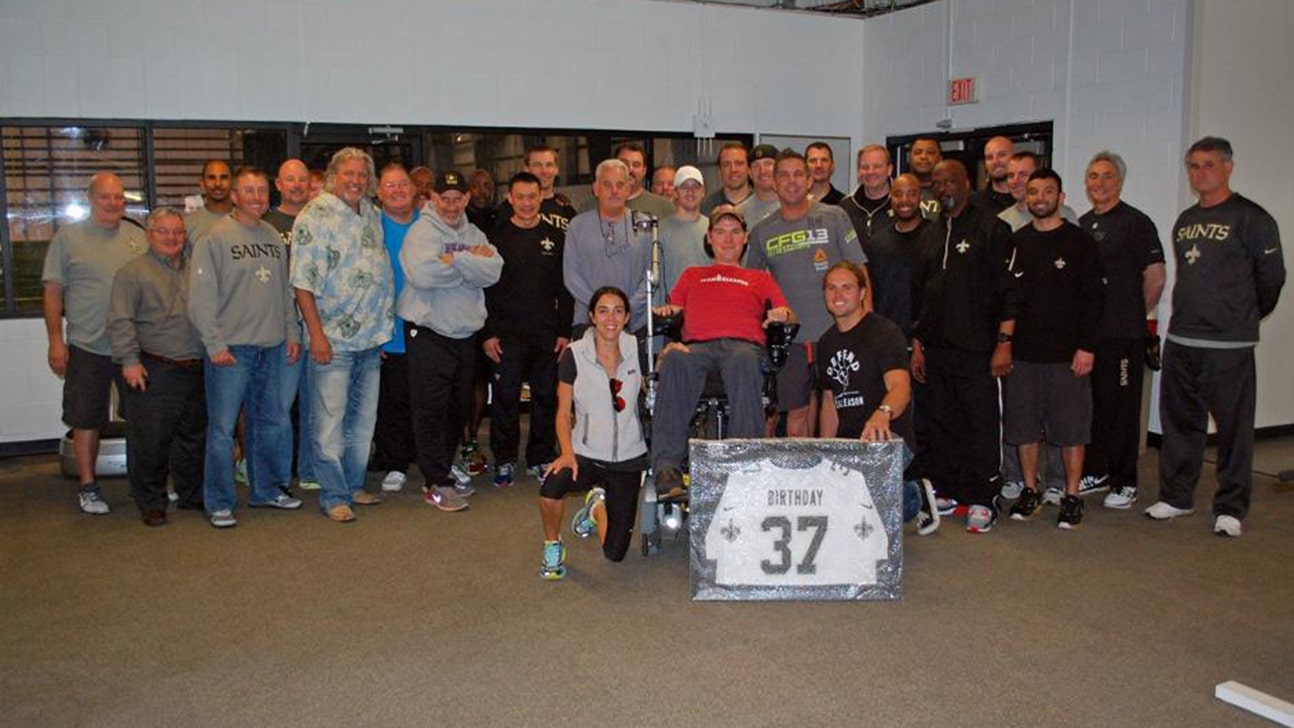 Steve Gleason celebrates 37th birthday with fan videos, day at Saints camp
Published
Mar. 19, 2014 8:42 p.m. ET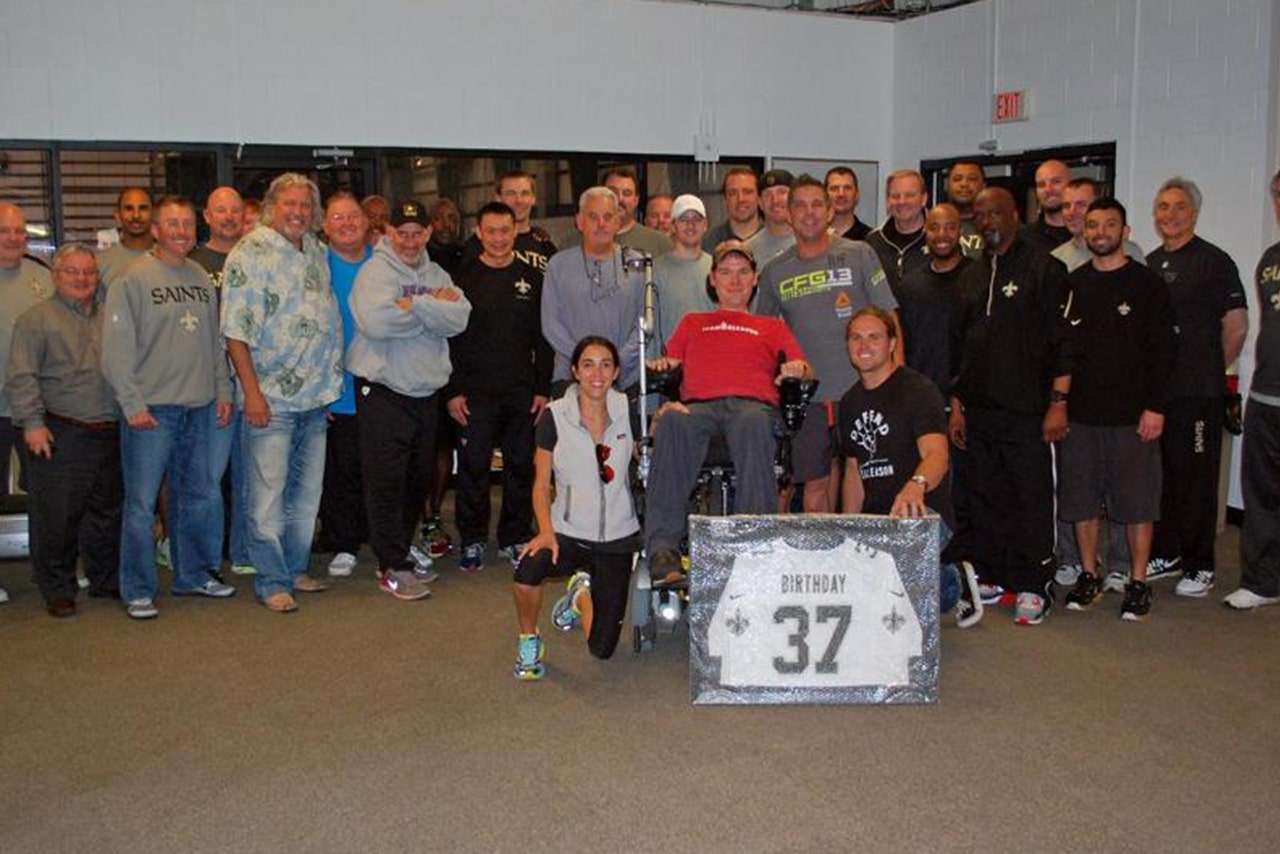 Former hero of the New Orleans Saints post-Katrina comeback Steve Gleason is celebrating his 37th birthday today. It's a major milestone for Gleason, who revealed he was battling ALS in 2011. The average life expectancy of an ALS patient is two to five years.
In honor of the big birthday, former teammate and Team Gleason supporter Scott Fujita asked fans via Twitter to re-enact Gleason's now famous blocked punt against the Atlanta Falcons during the Saints first home game post-Katrina.
Here's the Fujita Family's version:
But Fujita gave big props via Twitter to the video from Pearl Jam's Mike McCreary, who has become good friends with Gleason and his wife Michel Varisco Gleason:
Meanwhile, the New Orleans Saints and head coach Sean Payton also helped Gleason celebrate out at the team's headquarters, presenting him with a framed jersey.
Gleason has certainly lived life to the fullest since his diagnosis, founding Team Gleason to raise awareness for ALS. Team Gleason also fundraisers to arm ALS patients with the latest technological advances so they can continue to enjoy life and "Live with purpose."
---