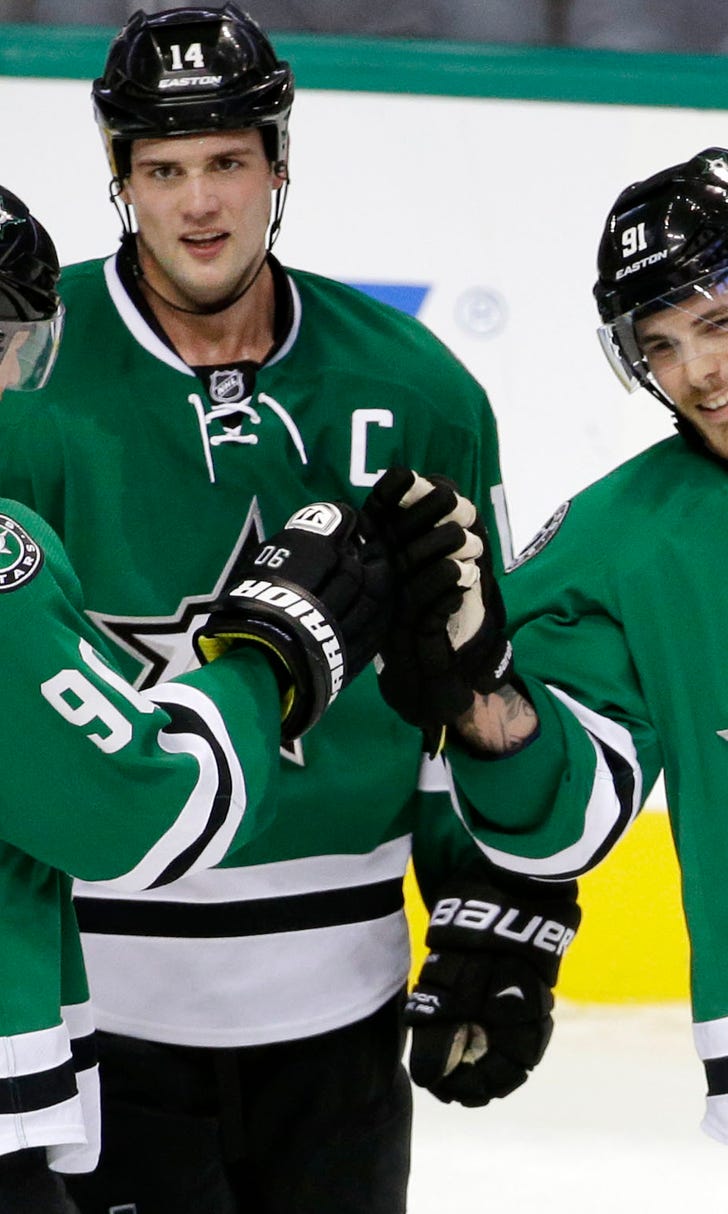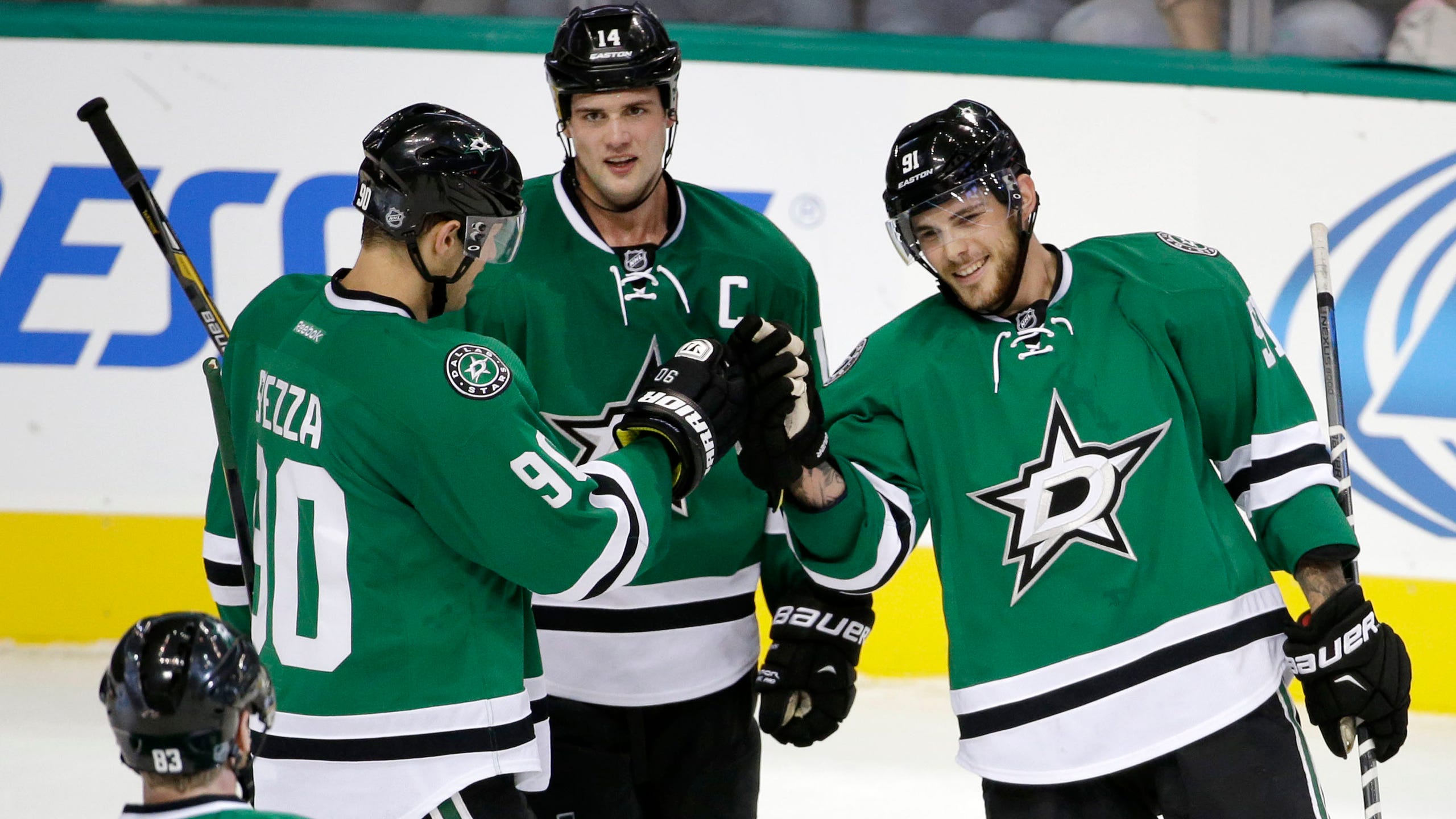 Stars' Hemsky downplaying first meeting vs. Oilers
BY foxsports • November 25, 2014
DALLAS -- The Edmonton Oilers are a team that Dallas Stars winger Ales Hemsky knows quite well considering he spent over a decade there before being traded to the Ottawa Senators in March. And on Tuesday night at American Airlines Center, Hemsky, signed by Dallas as a free agent in the offseason, will face the Oilers for the first time.
But the veteran forward is downplaying the significance of this game.
"It will probably be weird, but it's better that we play them first here than in Edmonton," Hemsky said after morning skate on Tuesday. "That will probably be worse over there. Obviously, it will be weird because I've never been in this situation, but you can ask me after the game (what it was like)."
Hemsky had struggled for much of his early and short tenure as a Star, but after getting just one point in his first 15 games in Dallas, he was a healthy scratch for the first time this season in a game at the Los Angeles Kings on Nov. 13.
But in the five games since, he has four assists, something which second-year Stars head coach Lindy Ruff is glad to see. 
"I've had different players through the years that it takes a while (to get adjusted)," Ruff said. "I've had players that it took a year before they fit in, they found that this is the way you need to play. He's been better but obviously he's got more done lately. I know he's a passer but I'd like to see him shoot a little bit more, which he has. There's a couple games here where he should have been rewarded. He didn't. At least he's getting on the scoresheet by setting up plays."
Hemsky admits his adjustment process to a new organization, new coach and new teammates in Dallas has taken a bit longer than expected.
"It takes time," he said. "I don't make any excuses. It is what it is right now. Just try to get better every day and just try to help the team."
And one reason he has found a groove over the past five games is because he has been skating on Dallas' second line alongside veteran center Jason Spezza, someone he developed some solid on-ice chemistry with last year during his rather short stint in Ottawa.
"I am playing with Spezza again," Hemsky said. "The last five games I think it's getting better and hopefully we can build from that, stick with it and keep going."
---