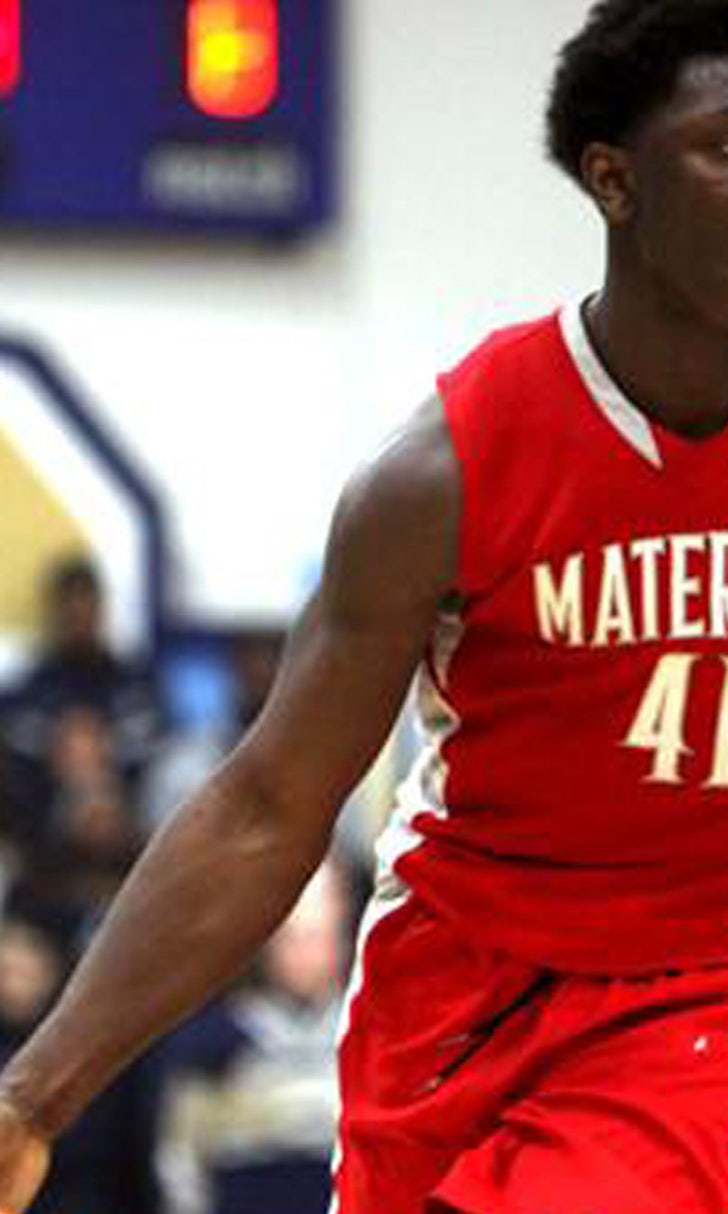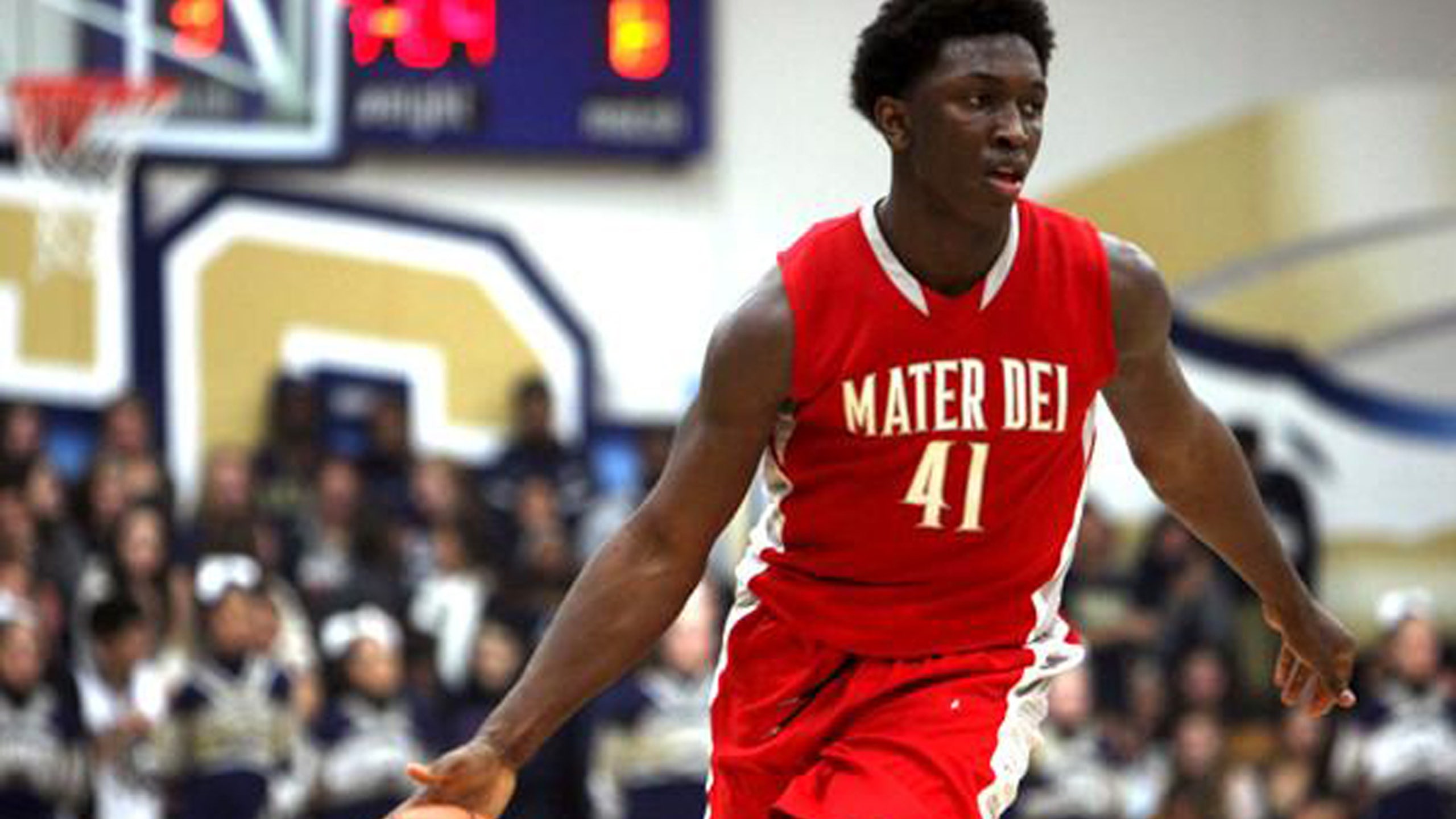 Stanley Johnson's 42 lifts Mater Dei into Open Division semis
BY foxsports • March 1, 2014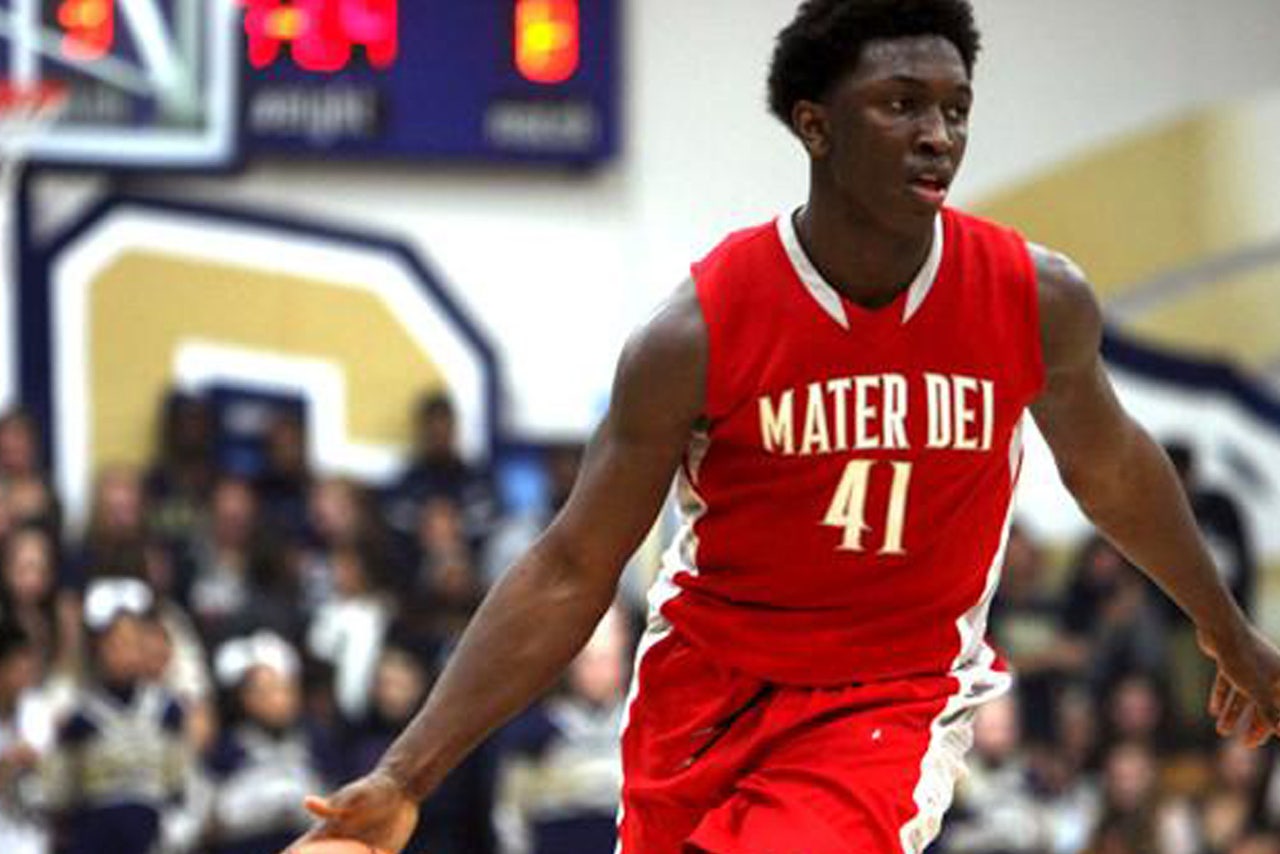 LAKEWOOD, Calif. -- Stanley Johnson can pass, too.
He exhibited that trait in Mater Dei's visit to Mayfair in the Open Division quarterfinals on Friday night. Early in the fourth quarter, on a break Johnson threw a perfect lob to M.J. Cage for an easy two. It was one of Johnson's two assists on the night.
But that's not what had the crowd buzzing in the Monarchs 77-59 Open Division quarterfinal win over Mayfair (23-6).  
Mater Dei (29-0) won the opening tip. Rex Pfleuger had the ball in the front court and found Johnson, who was on the receiving end of an alley-oop. It was the game's first two points and a statement: Johnson would be putting the ball in the hoop on Friday night, a lot.
In front of a jam packed, standing room-only crowd, Johnson led the visiting Monarchs, tying a season-high with 42 points.
"I'm not thinking," Johnson said when asked what he was experiencing during his scoring outbursts Friday night. "I'm just attacking relentlessly.
"I just started attacking, attacking, attacking heading toward the rim and if they start stopping me then I'll change it but if they don't stop me then I'm going to keep going."
It was shades of former Monarch greats, Tom Lewis and Taylor King for Mater Dei head coach Gary McKnight as he watched his senior carve Mayfair for a total of 17 points in the third quarter alone.
"Stanley's, Stanley," McKnight said. "Everybody has a hard time matching up with Stanley. Who's going to go against him?"
With the Monarchs leading 38-21 to start the second half, Johnson went to work. With a combination of skill and brute strength Johnson repeatedly attacked the basket against the Monsoons.
He did it in transition as well as in the half court when his size overwhelmed the smaller Mayfair defenders.
"He's a man out there and he's an All-American and deserves all the recognition he gets and played that way," Mayfair head coach Tony Davis said.
It was personal for Johnson. The Monarchs were coming off of a narrow seven-point overtime win over Cantwell-Sacred Heart last week. There was upset talk heading into the team's matchup with Mayfair, but Johnson wanted to quiet the critics and let them know the undefeated regular season record and No. 1 national ranking was no fluke.
"This was really a statement game for me and our team," Johnson said. "It was just a tough week for us. It was the wake-up call we needed."
At one point in the third quarter, Johnson nearly outscored the Monsoons by himself. Mayfair had a total of 36 points. Johnson had 35.
After reminiscing of Monarch greats of the past, McKnight was left to hope for more time with his present Monarch great.
"I really hope he doesn't graduate," McKnight said. "I hope he stays back one more year."
---