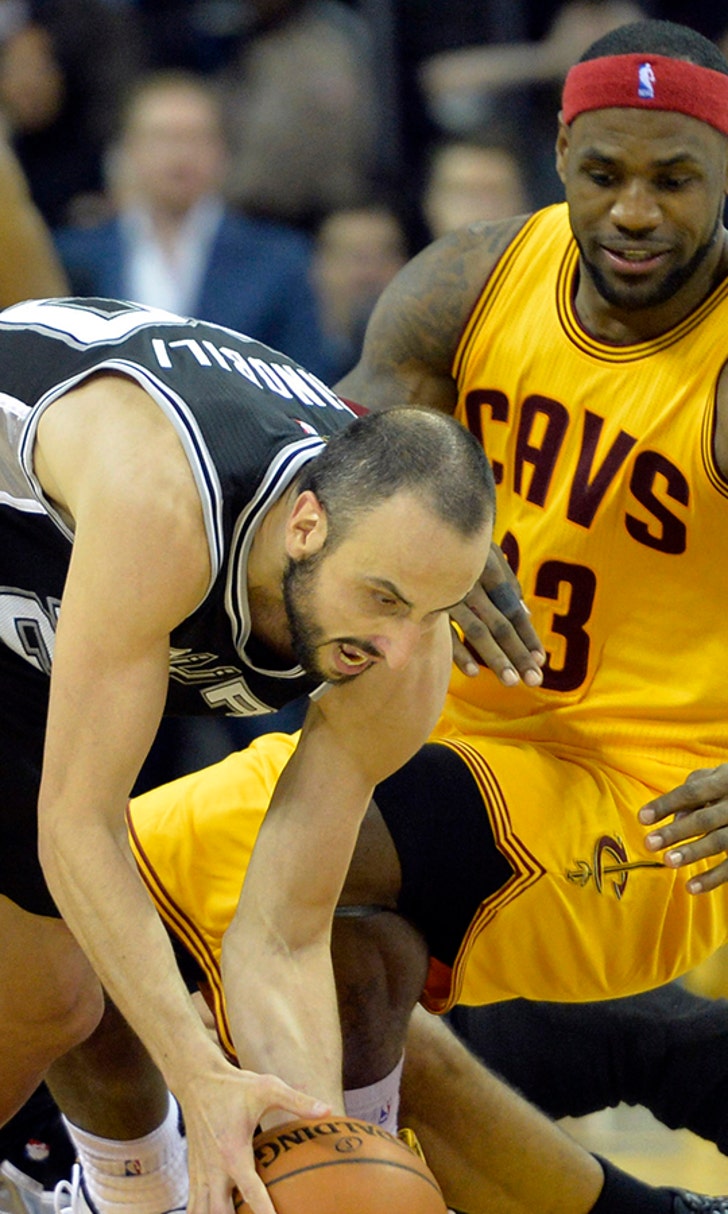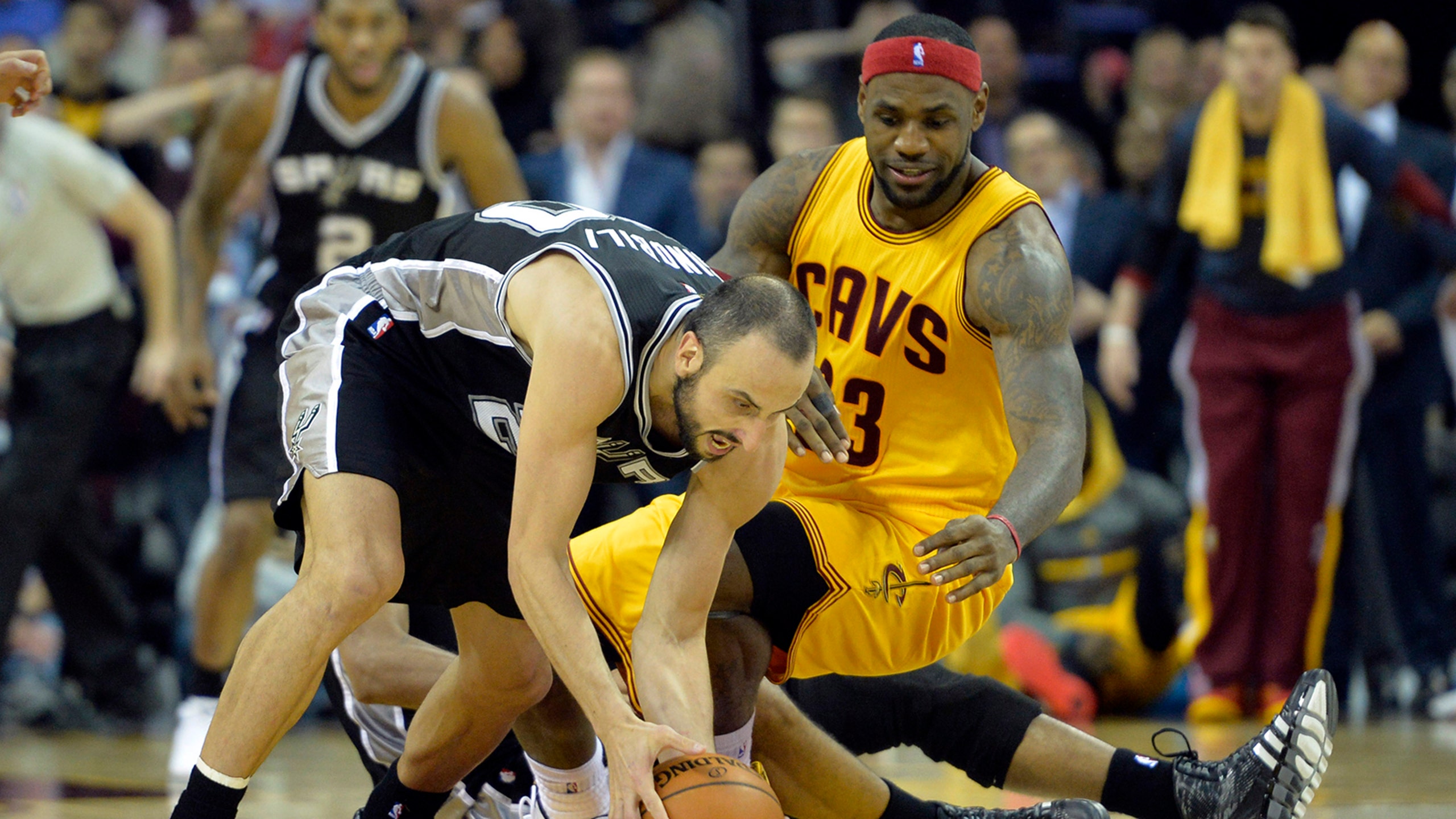 Spurs top LeBron again in win over Cavs
BY foxsports • November 19, 2014
Out of timeouts, LeBron James had no choice but to hurry up the floor. With the clock ticking down, James tried to dribble behind his back and had the ball -- and game -- bounce away.
The San Antonio Spurs stopped him again.
Tim Duncan and Boris Diaw scored 19 points apiece and the defending NBA champions beat Cleveland for the 10th straight time with a 92-90 win over James and the Cavaliers on Wednesday night.
Manu Ginobili scored on a layup with 18 seconds left, made a free throw with 9.1 to go and harassed James into his costly turnover with 1.9 seconds remaining. It was the first meeting between San Antonio and James since last June, when the Spurs overpowered the Miami Heat in the NBA Finals.
"I went behind my back and just lost it," James said of his last turnover. "That's how the ball rolls sometimes."
Anderson Varejao scored 23 points, Kyrie Irving added 20 and James had 15 for the Cavs, who fell to 5-5 and aren't rolling the way most predicted.
James was just 6 of 17 from the field, Kevin Love went 4 of 12 and Cleveland's bench contributed 17 points.
After Ginobili missed his free throw, James charged forward with both Duncan and Ginobili blocking his way. As the crowd roared, James appeared to be headed toward a game-tying or winning basket, but it didn't go the way he planned.
Not much has so far in his homecoming season.
Still, the four-time MVP felt the Cavs, who are suffering growing pains under first-year coach David Blatt, improved.
"This is a game I'm happy about," James said. "I hate to lose, but I'm happy about the progress we made tonight."
Ginobili felt fortunate that James didn't drive past him.
"I tried to make him change direction," Ginobili said. "Then I was going to chase him. I think it was a bad move by me. I should have run backwards. It's not that easy. He's so quick. He's so amazing. I just was there."
James insisted the game would not be a "measuring stick" for the Cavs, who are still trying to figure things out in the first weeks of the season. He warned it would take time for Cleveland to jell as a team and, as usual, James is dead on.
Cleveland hasn't beaten San Antonio since March 8, 2010, during James' first stint with the Cavs.
Following Monday's loss to Denver, James warned his teammates they'd better not come out flat or they would be embarrassed by the Spurs, whom he called "the Patriots of the NBA." Cleveland was ready, and with James on the bench with three fouls, Irving buried two straight 3-pointers and scored eight in a row to give the Cavs a 47-36 lead.
---