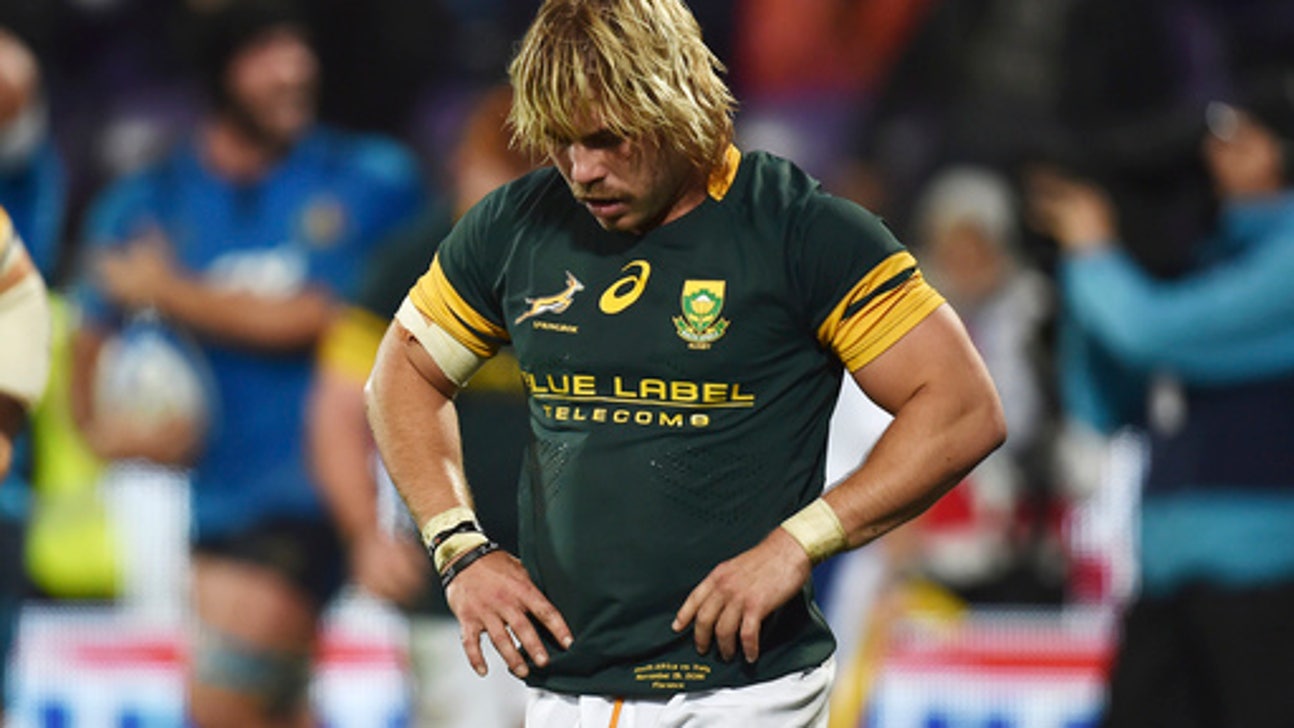 Springboks coach Coetzee not taking entire blame
Published
Nov. 21, 2016 3:51 p.m. ET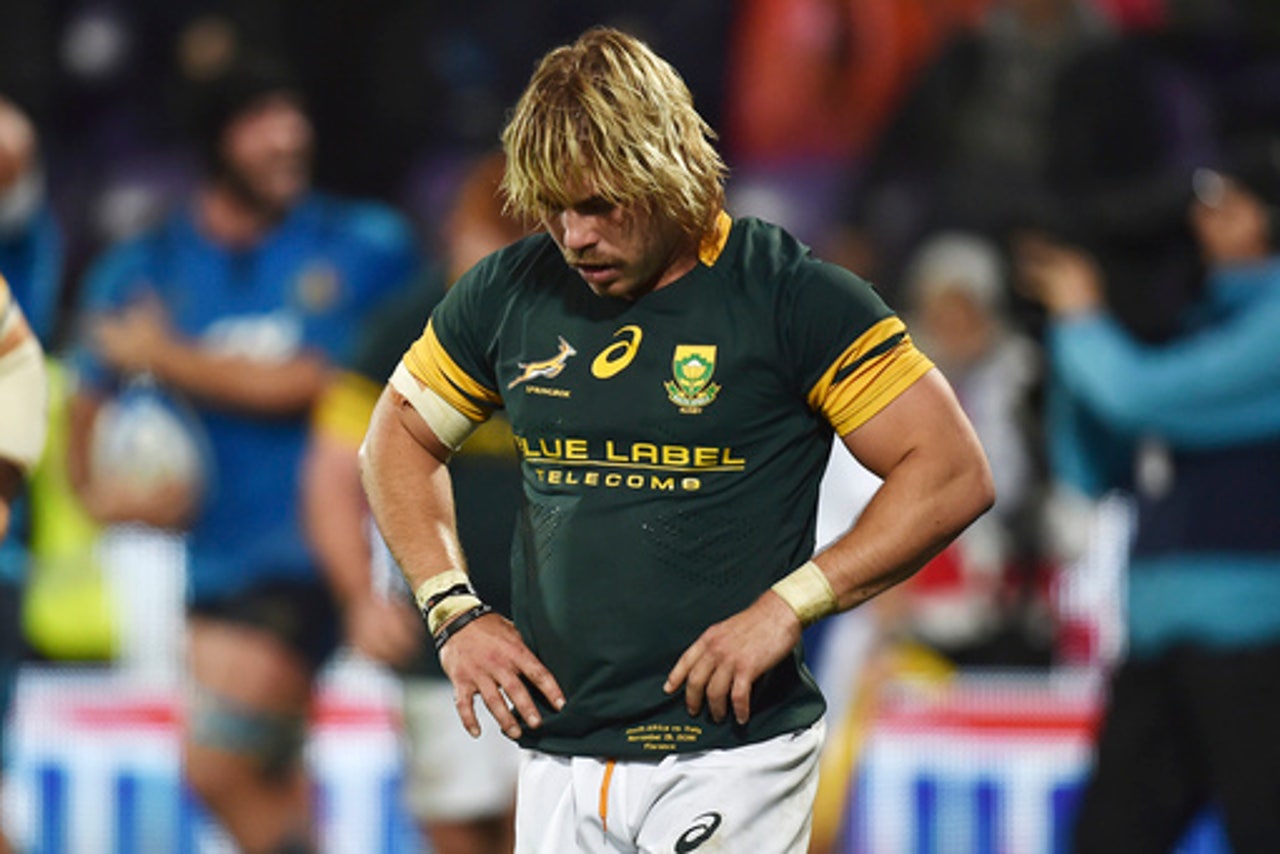 CARDIFF, Wales (AP) South Africa coach Allister Coetzee says he's not taking all of the blame for the Springboks' dreadful year.
Coetzee's first year in charge has been the team's worst in 10 years. The Springboks have won only four of 11 rugby tests, the latest an historic first defeat to Italy last Saturday in Florence.
Coetzee and captain Adriaan Strauss apologized. SA Rugby president Mark Alexander said a full review, including Coetzee's future, would be undertaken after their last match of the year, on Saturday against Wales in Cardiff.
''It's been a tough year and I can take responsibility for a lot of things,'' Coetzee said on Monday. ''But I only got started in April and there are challenges in South African rugby that are unique to us.
''There's no excuse for the poor performance, but there are discussions happening, and it is looking really positive. This is a great opportunity to address the problems and clean out the wounds. We need to diagnose and treat the symptoms of it.
''In the 21 years since our World Cup win in 1995 we've only had four good years, and if we continue what we've been doing you're not going to see any different result.
''We've got this chance to make South African rugby come first and become aligned. There has to be a South African way of playing and that is starting to come around. There's a lot of dark clouds, but the silver lining is there, I believe.''
Coetzee said he has a four-year contract to coach the Boks and was determined to ensure they perform this weekend.
''We are in a bit of a hole at the moment and the buck stops with me,'' he said. ''It is my responsibility to get the team out of that hole.''
Coetzee reviewed the Italy match and was frustrated all over again by how many try-scoring chances the Springboks blew. Their failure to put the match away emboldened an Italy which already sensed how vulnerable were the visitors.
But perhaps more disturbing than the result was South Africa's lethargy, visible lack of self-belief, game-plan, and physicality. Coetzee said after losing to England two Saturdays ago that he would change the side, but hardly made any changes for the Italy test. He said he will have to, this week.
''I have to give opportunities now to other players,'' he said ''There are other young players who have worked really hard in training on this tour but haven't played as yet. They deserve a chance, and I am going to try and get them that opportunity against Wales.
''I want to use that match to look at the future so we know where we are next year. We want to finish on a high. The defeat against Italy was a real low, but all we can do now is try and resurrect some pride by playing really well against Wales.''
Only lock Eben Etzebeth was unavailable, as he was still recovering from a concussion against England and will return home on Tuesday. A replacement will not be summoned.
Wales had to release injured lock Bradley Davies, but was welcoming back No. 8 Taulupe Faletau, who came through his first club match last Friday since a knee ligament injury, and hooker Ken Owens.
Wales, too, has been heavily criticized this month for being humiliated by Australia and then scraping past Argentina and Japan.
''We've got to cut our errors and turnovers down,'' Wales defence coach Shaun Edwards said. ''But if we tighten our game up, limit our turnovers, and Leigh Halfpenny keeps kicking as well as he has done, I don't think we'll be too far away.''
---