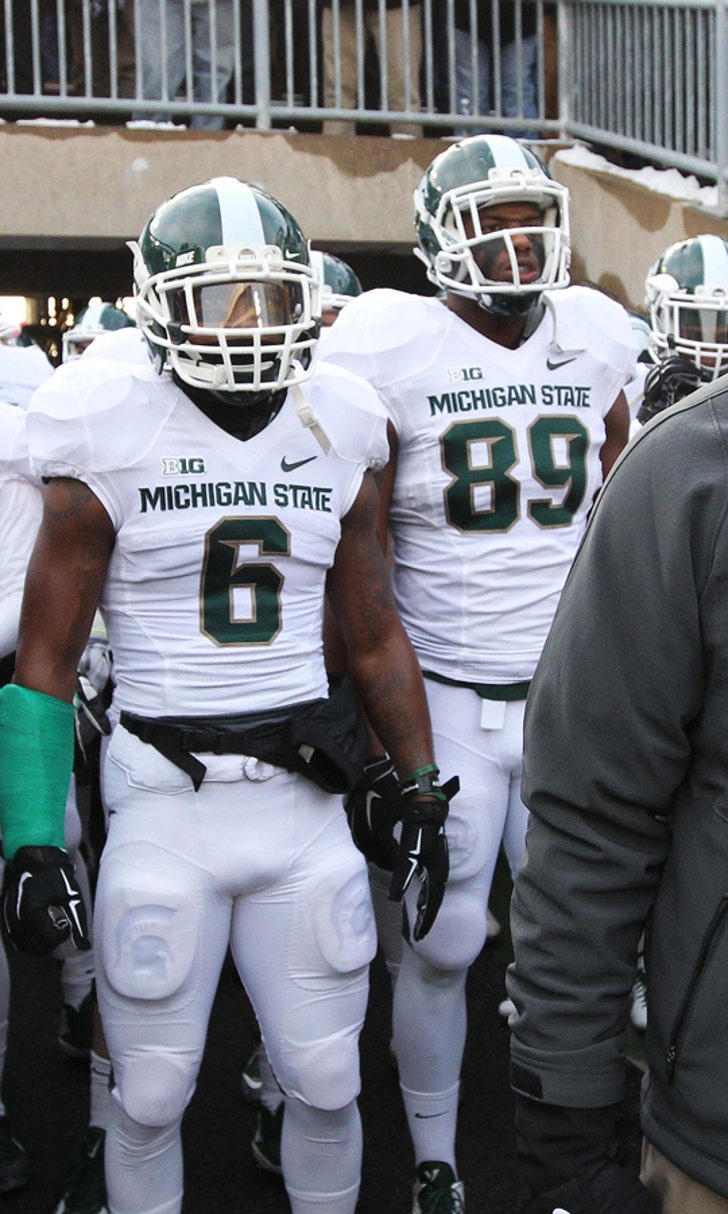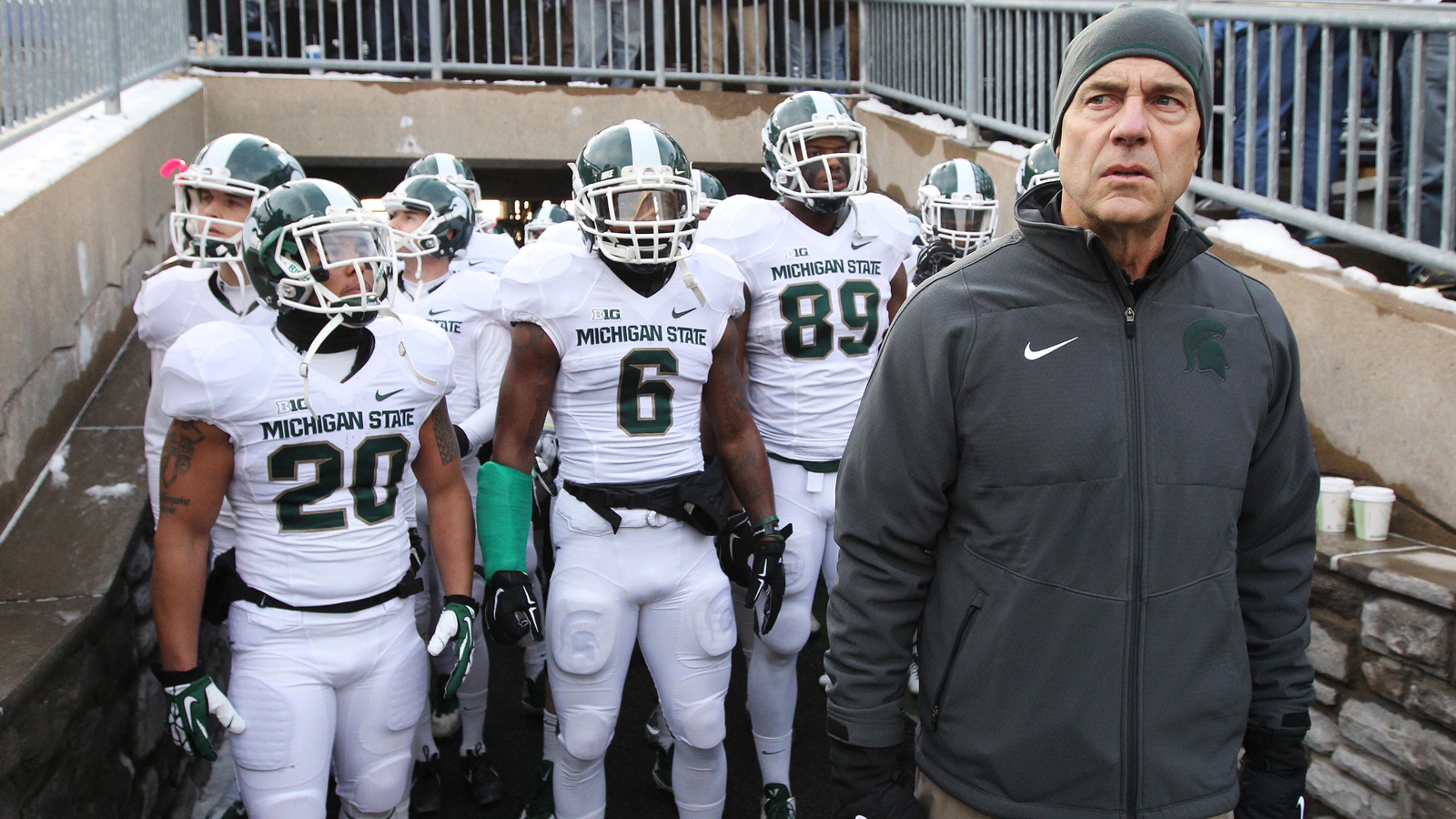 Spartans looking past disappointments, focusing on Bears
BY foxsports • December 16, 2014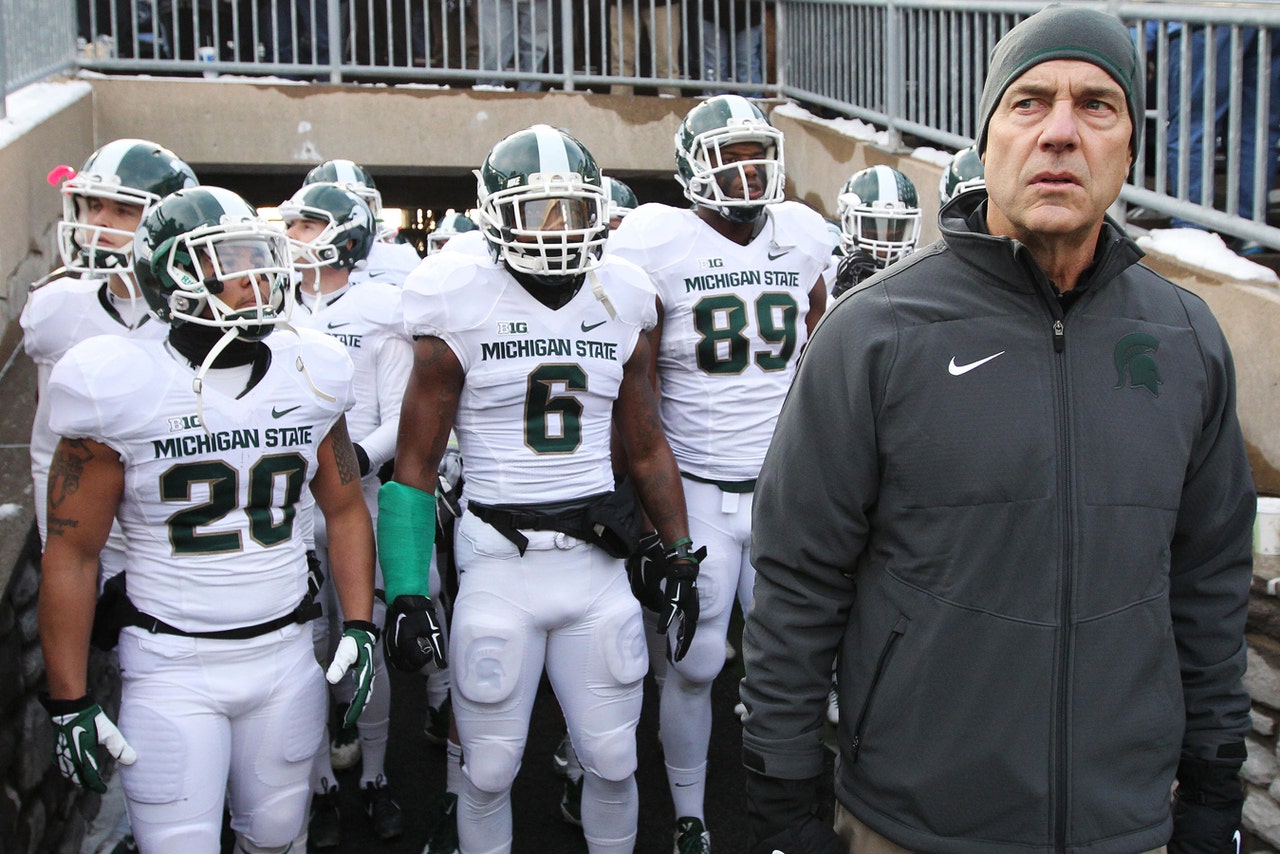 With a 10-2 record and a trip to the Goodyear Cotton Bowl in the near future, there is a surprising amount of disappointment surrounding Michigan State's football season. That just shows how much the expectations have risen in East Lansing.
After winning a school-record 13 games last year, including a 24-20 victory over No. 6 Stanford in the 2014 Rose Bowl Game and a 34-24 win over No. 2 Ohio State in the Big Ten Championship Game, MSU finished No. 3 in the Associated Press and USA TODAY Polls, and entered the 2014 season poised to contend for a spot in the inaugural college football playoff.
Those goals were dashed on Nov. 8, though, with a 49-37 loss to OSU. The Buckeyes went on to win the Big Ten Championship and now they, not the Spartans, will be participating in the playoff.
"We lost to two very good football teams, two teams that are in the playoffs," said coach Mark Dantonio at Tuesday's press conference. "Oregon, week number two, which has the Heisman Trophy winner by far, and an Ohio State team that came in here with something to prove and played well, where we didn't measure up probably on one side of the ball as well as we've played."
But Dantonio has had enough with the past, and the idea that a 10-win college football season is a disappointment.
"I don't understand why people keep saying that," Dantonio said. "I mean, we're 10-2. People keep saying that's a major disappointment. I mean, move on."
The Spartans have. Right now, their thoughts aren't on what could have been, but what could still be. They'll have a prime opportunity to prove they're among the nation's elite when they face the No. 5 Baylor Bears on Jan. 1.
Baylor (8-1, 11-1) won a share of the Big 12 Championship -- its second consecutive league title -- and will bring the nation's No. 1 scoring and passing offense to Arlington.
Led by running back Shock Linwood and quarterback Bryce Petty, the Bears' offense will present a difficult challenge to MSU's defense. The Spartans' defense has consistently ranked among the nation's best over the past four years, but has shown vulnerability on big, explosive plays in the secondary.
"Philosophy offensively I think is to spread you horizontally and vertically down the field by using also very rapid deployment of an offense," Dantonio said of Baylor's offense. "So it's as fast as maybe we've ever seen, so that's going to be another challenge in itself. They run the football equally as well."
MSU is looking to extend its school-record three-game bowl winning streak in its first appearance in the Cotton Bowl Classic. The Spartans are also appearing in their eighth consecutive bowl game -- another school record. Dantonio believes his team's ability to establish a winning culture and win on the road has led to its success in the postseason.
"Our players believe in what we're doing," Dantonio said. "We have very good football players and we're playing at a high level. In each of those opportunities, where we've won the football game, we came in with an attitude and took an approach that we were going to stay fresh, we were going to have a good time, but we were going to take a very business-like approach as well."
In just a few short weeks, the Spartans will find out if their attitude and preparation for the 2014 Cotton Bowl will pay off when they face the Bears.
---